Bio
Frank Edward Peretti was born on the 13th of January, in the year of 1951, in southern Alberta, Canada. He is a famous writer, most notably of Christian fiction, though his novels delve deeper into the supernatural facet. He has been featured on the New York Times bestseller list and he has sold more than fifteen-million copies across the globe.
Life
As we noted, Peretti was born in southern Alberta, Canada, but he was actually brought up for the most part in Seattle, Washington. Even as a young child, he was very fond of stories, and he found himself telling stories to the neighborhood children quite often. Upon his high school graduation, he played the banjo along with a bluegrass group locally.
---
Best Frank Peretti Books
---
Career
Later on, Peretti began studying English, film, and screenwriting at UCLA, while also assisting his dad in the pastoral work at an Assembly of God Church. It was in 1983 that Peretti resigned from the pastoral position and started working as a construction worker so as to make ends meet. Soon, however, his talent for writing would become his main benefactor. With that said, let's now take a look at the best Frank Peretti books.
---
Extraordinary Talent
Peretti's Darkness series is among his most famous and most loved works and rightfully so. The Darkness series is a two-book series that really showcases the extraordinary talent that Peretti boasts. The two books by Frank Peretti comprising the series are:
This Present Darkness
Piercing the Darkness
Penetrated Veil
In the best Peretti series, we are transported to the small town known as Ashton. However, when it so happens that a reporter whose skepticism is quite great and a pastor who has known only toil and prayer start an investigation into the ominous things occurring, it quickly becomes a case of being in over their heads. Soon, they find themselves trying to figure out how to make the best of the situation, one that is almost impossible to reconcile with.
The Battle Between Good and Evil
As the story begins entwining and twisting more and more, the two main characters are thrust into a conflict between the good of this world and the vilest, most evil of this world. Here, the world of common physics meets the spiritual world as Peretti weaves yet another brilliant tale of his. One of Frank Peretti's best books.
---
The Murkiest of Waters
Another fine tale from the potent writing of Peretti is his novel The Oath. The Oath was published in the year of 1995 and spans a bit over six-hundred-and-fifty pages. It is one of the best-selling Peretti books, as well. An oath whose memory has slowly faded, a sin whose age is far too great to understand, and a town whose secrets are plentiful.
Hyde River is a secluded mining town in the Pacific Northwest mountains and something odd and evil is afoot in this small town. A life has just been taken in a fashion bone-chilling and gut-churning and the people are terrified by the prospect of repeated crimes.
A Secret Revealed
The Hyde River people have become to act in stark fear over the numerous vanishings that have happened in their small town, but as they become more jittery and unhinged, terrible secrets from years and years ago begin gaining traction in the present.
Soon, the secrets see the light of day, and only then is the prowling danger's true limit observed. The beast that is assailing this isolated mining town is one that not only pursues its victims with the utmost diligence, but it has the idiosyncratic power to make hearts black as the victim's soul is darkened with the blackest of darkness. Let's now move further with Frank Peretti's novels list.
---
The Dawn of the Falling
The Visitation is a novel from Peretti that we absolutely love as it's one of the best Peretti books out there. The Visitation was published in the year of 1999 and it is a hair over six-hundred pages. Its tale is dark, but in the way that only Peretti can make work.
Antioch is a wheat town located in the eastern parts of the state of Washington. It is a somewhat somnolent town, in fact, though odd things have been known to happen in it. There have been a number of reported sightings of angelic beings and even a crucifix that wept. The oddest, if such a thing can be discussed, is probably that of the prophet whose message has been heard all over the town of Antioch and even further beyond.
The Modern Madness
National media and all those people who are not privy to the fact that curiosity killed the cat soon make their way to Antioch, where business is all of a sudden booming from the coverage the town received. A former pastor, however, is less than thrilled about this happening.
As the folk try to find the Messiah, the main character is forced to conflict each of his most deeply woven beliefs with the present events, with no hope of any reconciliation. One of the best Frank Peretti novels.
---
Hauled Against Will
Prophet is a 1992 published novel from Peretti. The novel's page count is somewhere in the four-hundred or so pages range, but the tale is a mesmerizing one. It's sometimes looked upon as being the best Frank Peretti book, too.
The main character of Prophet is none other than John Barrett. John Barrett is the anchorman for his city's most viewed and highest rated newscast. However, at the moment, John Barrett is a bit lost in a town which he was under the assumption that he unabashedly and unequivocally owned. As certain things begin happening, the tightly knit and quite comfortable everyday life of John Barrett comes crashing down.
Unraveled
A certain producer is currently making up a story, a quite believable one at that, and her lies are abundant. What's unnerving is that the lies themselves are quite odd, but what can they be hiding? Soon, Barrett uncovers the truth that his father's so-called accidental death was no more an accident than he himself was.
A mysterious voice is one that haunts John all the while, and even his estranged son comes back to see what is happening with his father, a man he sees daily on the silver screen. This novel should be at the top of any Frank Peretti's books list.
---
Just Perfect
Peretti's Veritas Project series is one of, if not the best Frank Peretti series to date. The series is comprised of a total of two novels and they are the following ones:
Hangman's Curse
Nightmare Academy
An Unthinkable Tragedy
In Baker, Washington, something odd, bizarre, and even unexplainable has just happened. Three famous football stars have suddenly lapsed into inexplicable, hallucinating comas. As rumor would have it, they are supposedly being the victims of a certain Abel Frye.
Abel is the town's supposed spirit who haunts those that pick on and mock the less fortunate ones. Here it is that the Springfields, a family of four that are commissioned by the president to undergo investigation of this sort enter the picture; they are The Veritas Project.
Elisha and Elijah
Elisha and Elijah are two teenage twins that go undercover at the school, but while most investigations lead to answers, theirs is one that leads to even more questions. They find out that all of the victims were bullies and that Abel Frye was a student who ended his life by hanging himself in the 1930s.
An odd bit of skepticism leads them to shuffle between a ghost and perhaps human machination as pertains to the case. This is a book that many consider as the best Frank Peretti novel.
---
The Weeping Woman
Tilly is yet another brilliant novel from the master writer that is Peretti. Tilly is a 1988 novel and one of the shortest of Peretti's, spanning only some one-hundred-and-thirty or so pages. The tale therein, though, is one of the freshest of Peretti's career.
Dan and Kathy Ross are at present attendants to a funeral service at the cemetery, but the man being interred is not someone that they exactly knew all that well. When it is all over, and they are all but ready to get going back home, Kathy catches a glimpse of something strange: she sees a kneeling woman by some grave.
Pulled in by Simplicity
Crying and speaking to herself, the woman is belligerent, as Kathy notices. She goes to see what is happening, much to the chagrin of Dan. As Kathy comes closer and closer to the woman and the grave, she scares off the woman who runs away soon after.
Kathy persists and walks towards the grave and sees what is inscribed on it. The only thing she sees is the name Tilly and a date when this Tilly person met her end. The quite plain and simple name soon becomes what will change the lives of Dan and Kathy forever. Among the top Frank Peretti books, without a doubt.
---
Plenty of Inspiration Left
Illusion is one of the more recent works of Peretti as it was published in the year of 2012. The nigh-five-hundred-page novel shows that he still has stories to tell and this one is a marvelous one, indeed. We're not putting Frank Peretti's books in order, but if we were, this one would be among the top.
Falling From the Top of the World
Mandy and Dane had been a magic act for the last four decades until the fateful night when a car wreck took Mandy away from Dane, or at least that's what everyone believes.
While Dane is still mourning and slowly trying to take charge of his ruined life, Mandy, thought to be dead, comes awake in the nineteen-year-old body she had during the 70s. Mandy cannot reconcile with what is happening and is soon sent to a psych ward where she makes the strangest of discoveries: she can pass through space and time.
Haven't We Met?
Knowing no other way to make a living, Mandy uses her powers so as to do magic on the streets and in a coffee shop. Dane, himself, is on the lookout for some talent to join him and he enters a quaint little coffee shop where he comes by a certain trick that stumps and befuddles him completely.
What's even stranger is that the performer is the spitting image of his lost love one in the years of their youth. This is a tale that we cannot recommend quite enough as of all the novels by Frank Peretti, this is the most heartfelt.
---
Series For Kids
The Cooper Kids Adventures series by Peretti is a fantastic series from the author and here one can find the best Frank Peretti kids' books, too. The series is comprised of a total of eight novels and they are:
The Door in the Dragon's Throat
Escape from the Island of Aquarius
The Tombs of Anak
Trapped at the Bottom of the Sea
The Secret of the Desert Stone
The Deadly Curse of Toco-Rey
The Legend of Annie Murphy
Flying Blind
Old Legend
Jay and Lila Cooper are two teenagers whose father is an archaeologist, and a quite famous one at that. Right now, the three of them are traveling to Nepur, a land of barren deserts and perilous landscapes, where they are trying to find out the truth that defines a legend older than they can conceive.
The people around say that in a cavern referred to as the Dragon's Throat, a door can be found which will bring death to the one that attempts to open it.
No Fear
Jay and Lila, for one, aren't easily turned off by the deathly prospect as described by the local people. They also don't feel much fear as they believe that God is superior to all curses, omens, and legends, so they venture into the Dragon's Throat and open up the door therein. What happens next is nothing short of nail-biting and thrilling. Perfect choice if you are looking for the best Frank Peretti children's books.
---
A Risky Hobby
One of the most popular Frank Peretti books is his novel Monster. Monster is a novel that was published in the year of 2005 and it is about four-hundred-and-fifty pages or so. Reed Shelton was interested in surviving in the wilderness and such things, so he opted to organize a survival weekend. He paid and hired the supposed best guide he could find.
He trained himself, read up on the pertinent literature, and is all but ready to go out. His wife Beck is coming along, but for what follows no book nor training regimen could have ever prepared them. Sounds are common in the wild, but when a wail out of this earth pierces their ears, they know something is afoot.
Unearthly Creature
Soon after the mind-churning sound that startled them, they see something exiting the dense woods about them and this something enters in pursuit of them. Reed can barely remember what followed, but a single image sticks out the most: a large beast carrying Beck into the stark darkness.
With not many resources, Reed opts to look for help in his small town, but soon it becomes public knowledge that they can't hunt what's out there; only be hunted.
---
In a Room of Strangers
House is a novel that was written by Peretti and Ted Dekker, two writers that represent the height of supernatural thrillers. Published in 2006, House, in our opinion, is one of the best Frank Peretti books and we'll take a look at why right now.
A couple of travelers, namely four, all of whom are pretty confused, are left all alone in a hotel in Alabama's backwoods. They don't seem to know each other, but they're going to have to become acquainted pretty soon and pretty fast if they have any hope of living through the night and making it out alive. Upon making the owner's acquaintance, they immediately come to the conclusion that he is completely mad.
Work Together or Perish
After this ordeal of meeting the man in charge, the lights go out, and a tin can falls down the chimney with a certain command found in it. They are told to either kill one of them or to have all of them meet their end as soon as dawn comes.
As the tale spirals and the characters are forced to make the vilest, most disturbing decisions, we see a whole world present in just one hotel: a world dark and enchanting. One of the best Frank E. Peretti books, without a doubt. The Wounded Spirit is another tale that received many positive Peretti's book reviews and we also recommend wholeheartedly.
---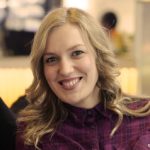 Alissa is an avid reader, blogger, and wannabe writer. (She's a much better cook than a writer actually). Alissa is married, has one human, one feline, and two canine kids. She always looks a mess and never meets a deadline.