Barbara Rogan
Saving Grace is another great read by the author Barbara Rogan just like many of her previous works that are adored by many and receive much positive feedback, such as A Dangerous Fiction.
In Saving Grace, you get to read about the story of a family that is in a bit of a crisis, a lot of powerful emotions that are very relatable to every reader, also some talks of politics here and there.
---
Saving Grace Book
---
Loyalty and Forgiveness
You get to read a story of loyalty, forgiveness, love, and trust, all packed in a story about a family that goes through all of these things in this novel by Barbara Rogan. This review of Saving Grace will tell you all about this family's story and what happens as you read along.
This story starts with the introduction of a thought to be a great and admired politician by the name of Jonathan Fleishman. He is a man who was once a great civil rights activist and today he is a Democratic leader of a borough in New York City that Barbara has made up for her fictional story.
Greed
Barbara describes Jonathan as a good man who eventually let greed take over him and as a result of that is now under an investigation by the DA's office. He is being accused of extortion and influence peddling, a very illegal thing from where he is standing and it is definitely not looking good for him as a ruthless journalist by the name of Barnaby is making him look very bad by spreading the stories of him being a corrupt politician.
Inside Information
This is when Jonathan's family comes into play as this young journalist is sleeping with Jonathan's daughter, Grace. Powerful feelings are expressed as Grace finds out that the ruthless Barnaby has only been using her to get a bit more inside information about her father and make his job all the more easier and the stories juicier.
As the story continues and we learn more about Jonathan's life, we read about how Grace is being sent to Israel while at the same time a huge tragedy strikes their family as they learn that Grace's mother has developed a brain tumor.
Powerful Emotions
We simply cannot cover the whole plot in our Saving Grace book review as it is a long and complex novel filled with many characters who add a lot of details and meaning to the story.
Know that you will definitely see what we meant when we said that the story of Saving Grace is one filled with very powerful emotions by these family members who have to suffer through a lot. They are indeed good people and you get to see what Barbara has in mind for them at the end when everything is finally revealed and we all get to see how they end up.
---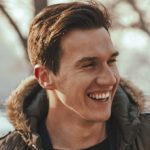 Michael is a graduate of cultural studies and history. He enjoys a good bottle of wine and (surprise, surprise) reading. As a small-town librarian, he is currently relishing the silence and peaceful atmosphere that is prevailing.