Bio
Cormac McCarthy was born Charles McCarthy on July 20th, 1933 into a family of Irish Catholics in Rhode Island. He would later change his name to Cormac, after an Irish king, to avoid being confused with a ventriloquist's famous puppet – Charlie McCarthy.
Life
McCarthy is a very private man, so little is known about his life, save for the few interviews he has agreed to give throughout the years. His family moved from Knoxville to Washington D.C. for some time, due to his father's work as an attorney, but the author would later move back to Tennessee to attend university.
---
Best Cormac McCarthy Books
---
Education
After two years at university, he enlisted in the U.S. Airforce in 1953. After a brief stint in the military, he went back to university, but never finished and got his degree. While at university, he published two short stories for The Phoenix, a student literary magazine. His writing won him the Ingram-Merrill award in 1959 and 1960, and Cormac decided to drop out of college and dedicate himself to writing.
Career
Over the years, he published many novels (The Orchard Keeper, Outer Dark, Child of God…) that garnered him the praise of literary critics and was granted many fellowships – including the MacArthur Fellowship genius grant – that allowed him to continue with his craft. He was married three times, and fathered two children.
Success
His commercial and widespread success came about with All the Pretty Horses, the first of the Border Trilogy series, published in 1992. For the first time, McCarthy was getting interest not only from critics, but from the masses alike. Some of his later novels have also been adapted into movies, and McCarthy has also developed screenplays. Here you can find a short summary of five of the best Cormac McCarthy books to peruse through.
---
Ticket to Fame
The Border Trilogy consists of three volumes published between the years 1992 and 1998, and was, as we mentioned, McCarthy's ticket to fame.
It is comprised of three titles: All the Pretty Horses (1992), The Crossing (1994), and Cities of the Plain (1998). The series' main characters are two young men growing up in Mexico and the U.S. Southwestern region.
All the Pretty Horses
All the Pretty Horses is the story of 16-year old John Grady Cole, who was brought up on his grandfather's Texan ranch and raised by a family of Mexican origin. After his grandfather passes away shortly after the Second World War, the ranch he has known all his life is up for sale.
John refuses to move into town, and instead convinces his friend to ride out west with him, on a Quixotical quest to find his destiny in the frontier reality of cowboys which no longer exists.
The Crossing
The Crossing is the second volume, and chronicles the story of brothers Billy and Boyd Parham, with Billy as the protagonist. Billy and his family trap a pregnant she-wolf who is messing with their cattle; once they have her, though, Billy decides not to kill her, and instead to take her back to the Mexican mountains where he is certain her home is.
The book follows the relationship between the boy and the wolf on the trips he takes over the Mexican-U.S. border, with detailed descriptions of life on the frontier.
Cities of the Plain
Cities of the Plain is the last of the trilogy, and in it the stories of John and Billy come together. Both are working on a New Mexican ranch, living on the brink of the era they grew up in, which is set to dramatically change before their eyes in the coming years.
McCarthy's prose and language, his vivid and captivating descriptions of a desolate landscape and the type of character and grit required to live and flourish in such a setting, breathe life into the frontier desert. His use of the English language has been praised time and time again; McCarthy is a master of description.
---
Pulitzer Prize
The Road is a post-apocalyptic novel set in burnt-down America and one of the best books by Cormac McCarthy. It was published in 2006 and won McCarthy the Pulitzer Prize in 2007 and the author was also granted the James Tait Black Memorial Prize for fiction.
Barren Wasteland
A father and son are traveling alone through a world covered with ash and lacking any kind of life. A dramatic incident has ended life on the planet as we know it. With only each other to rely on, the man and the boy set on a south-bound course seeking the coast, well aware that they will not survive the winter.
All they have are their pistols for protection, some scavenged food, and the clothes on their back. Their relationship is the biggest weapon they have to fight off the perils they will encounter.
Flaws and Strengths of Humanity
In The Road, McCarthy explores the biggest flaws and strengths of humanity; how we are capable of enormous destruction, of even bringing about an apocalypse, but also how deep tenderness and love are entrenched into our nature. The novel was adapted and turned into a film with the same name in 2009 by director John Hillcoat.
---
Llewelyn Moss
Llewelyn Moss lives with his young wife in a trailer home in Texas, 1980. One day, when he is out hunting, he comes across the site of a drug deal gone horribly wrong. The site is littered with bodies, except for a wounded Mexican who asks for water.
Llewelyn's hunt brings home big game that day – he finds a truck full of heroin and two million dollars in cash. Seen as there are no live witnesses, Moss takes the unexpected bounty and flees.
New People
However, feeling remorse over not coming to the dying man's aid, he returns to the spot only to discover there a new truck parked there. With new people. And this time they are alive, they've seen Moss, and they are out to get him. In a twist of events, the hunter himself is now being hunted, and he must run to save his life.
The chase will introduce merciless drug-lords, an aging and cynical sheriff, and, thanks to McCarthy's genius, will weave a story that is so much more than a mere crime-novel.
Simpler Writing
Originally written as a screenplay, it was eventually published as a book in 2005, which explains why McCarthy's writing in this novel is much simpler and stripped down. It was later adapted into an award- winning movie by the same name in 2009, directed by the Coen brothers and starring Tommy Lee Jones, Javier Bardem and Josh Brolin.
---
Turning Point
Blood Meridian was McCarthy's debut in the genre of Western writing. It initially sparked little interest when it was published in 1985, but has since been heralded as one of the best books by Cormac McCarthy and a turning point in his writing career.
He researched life and culture in Southwestern America and Mexico in the 19th century extensively, even learning some Spanish to add realism to his writing.
Capacity for Violence
The main theme of the book is brutality, and man's insatiable capacity for violence. The "kid", whose name we never learn, is a teenage rogue runaway with an early-onset thirst for blood. In his quest to satisfy his urges, he joins several professions that provide an outlet for them, eventually joining the historical Glanton gang of scalp hunters.
Unforgettable Characters
The cast includes other unforgettable characters, like Toadvine and the singular Judge Holden whose depravity, amorality and sadism know no peer. A book that is definitely not recommended to the faint of heart, it depicts the harsh reality of a lawless world in which Native Americans are viciously being slaughtered and violence has no limits.
McCarthy's singular style, which blends Hemingway-like laconic sentences and hauntingly beautiful descriptions, bestows an added force to an already pulsating novel.
---
Real-Life Events
Child of God was McCarthy's third novel, first published in 1973; it is said to be inspired by real-life events occurring in Sevier County, Tennessee, where the author was living at the time. The initial reviews were mixed: some thought it outstanding, others wrote it off as despicable.
Lester Ballad
The child of God is Lester Ballad, rather a godless man himself. Falsely accused of rape, he escapes his community in Sevier County and falls gradually into a deeper and deeper isolation. The further apart from humanity he is, the more inhumane he becomes, and from the mountainous area where he dwells, he terrorizes and preys on the locals.
Depravity and Degradation
The main theme of this book is the depths of depravity and degradation human beings are capable of descending to, and the part that society and fate, if you will, play in all of it. Lester Ballad's moral bottom-line is quite far down, so this novel requires a reader with quite a sturdy stomach to digest the atrocities the antihero commits.
Outstanding Skills
Fans of Hemingway will no doubt enjoy Cormac McCarthy's prose. His outstanding descriptive skills are also one of this writer's fortes. McCarthy is also a recommended author for readers who like stories set in the wildest of settings, locations the Rule of Law has never set foot in. You should definitely find out more about some of the best Cormac McCarthy books.
---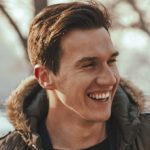 Michael is a graduate of cultural studies and history. He enjoys a good bottle of wine and (surprise, surprise) reading. As a small-town librarian, he is currently relishing the silence and peaceful atmosphere that is prevailing.