Feel Good Stories
Kasie West is a popular young adult author known for her romantic and feel-good stories that have captured the hearts of readers worldwide. Born and raised in California, West began writing stories at a young age and pursued a degree in English Literature from Fresno State University.
Her passion for storytelling eventually led her to become a full-time author, and she has since published multiple titles that have garnered critical acclaim and a dedicated fan following. West's books often explore the themes of self-discovery, love, and family, and are known for their relatable characters and witty dialogue.
---
Best Kasie West Books
---
Escape From Reality
Her writing style is easy to read and immersive, making it ideal for young adult readers looking for a romantic escape from reality. Some of her most popular titles include 'P.S. I Like You', 'The Distance Between Us', and 'On the Fence'.
West has been recognized for her contributions to the young adult literature genre and has won multiple awards, including the Whitney Award and the YALSA Best Fiction for Young Adults Award. She continues to write and publish new stories, inspiring readers with her unique and captivating tales of young love and self-discovery.
---
The Haves And The Have Nots
Kicking off our list of reviews is a best Kasie West series titled 'Old Town Shops' that consists of two standalone titles, 'The Distance Between Us' and 'On the Fence'. Whilst acting as independent novels, readers can be ready to witness the interplay of characters between each title, something you do not tend to see often.
'The Distance Between Us' introduces us to protagonist Caymen Meyers, a girl who has reserved opinions about rich folk due to her mother's disdain towards them. Naturally, when rich-boy Xander Spence walks into their doll shop and turns on the charm, Caymen's mind is already made up. But could that change the more they spend time together?
Tomboy In A Girly Girl's World
Being raised by a single dad and three older brothers has its perks, especially when you are a 16-year-old girl. Such is the case for Charlotte 'Charlie' Reynolds, who can outrun, outscore, and outwit every boy she knows. But when it comes to being a girl, Charlie has no idea where to start. When a speeding ticket forces her to start work at a chichi boutique to pay it off, she finds herself out of her depth, surrounded by makeup, lace and BeDazzlers.
Both novels are so charming in their demeanor with Kasie West never sparing character's developing into to their best selves in both novels. Both center around a curious romance that leads to a series of heartwarming events, which keep you both entertained and charmed from page to page.
---
Quick Thinking
Breaking up is never easy, especially in Gia Montgomery's case when her boyfriend Bradley dumps her in the parking lot at her own high school prom. She has no time to think; she must act fast – considering she had been telling her friends about him for months on end. The plan? Convince the cute guy waiting to pick up his sister to be her fill-in boyfriend – two hours with no commitment and a few white lies so that after she can win back Bradley.
Things get a little complicated when days after the prom she was not thinking of Bradley. Oh no. She's thinking about the stand-in who's name she does not even know. Tracking him down does not bring an end to the fake relationship; Gia owes him a favor: his ex-girlfriend's graduation party – three hours, zero commitment and a few more white lies.
Cards Come Crashing Down
Just when Gia begins to wonder about turning the fake relationship into something real, Bradley returns to her life, exposing her lie and threatening to destroy her friendships and her new-found (potential) relationship. I think we can all agree that this situation is more complicated than most!
What I found to be so interesting was the significant social messages that were included in the story, such as the over-reliance on social-media and the tireless need for people's validation for one's self worth, making the story very meaningful. As a reader, you get to witness the development of a somewhat clueless, shallow individual into a better person.
---
Signed, Sealed And Delivered
We have all been there in a more boring than usual class, drifting away in our thoughts and scribbling out our empty thoughts on the desk. Lily sure has, and when she writes out some of her favorite song lyrics onto her desk, she is surprised to find that a mystery individual has continued the lyrics and sparked her intrigue by adding a message.
Soon, Lily and her anonymous pen pal are exchanging letters back and forth, sharing secrets, recommending brands, and slowly but surely opening up to one another. Fate would have it that Lily starts falling for this mysterious stranger – but who is he? As she attempts to solve the mystery while juggling school, friends, crushes and all the other demands of teenage life, Lily discovers that matters of the heart can be more complicated than she thinks.
Never Change
I could argue that this is the best Kasie West book on my list. I could not get enough of the book, and I found it to be beautifully written. Lily was a lovable character, staying completely true to herself throughout the entire story; shopping at thrift stores and modifying her clothes how she likes them.
She knows that she is different and refuses to change how she looks even if she is the focus of careless bullying. The book is packed to the brim with humor, and you will find your face aching from the smile you keep throughout. The romantic tone was swoony, and I loved every second of it!
---
Staying Ahead
Imagine you could see your life before it happens? This is day-to-day living for Addison Coleman's life whenever she is faced with a choice. As a Searcher, she can look into your future and see both outcomes, allowing for the ultimate prevention against disaster. At least, that is what she thought.
When Addie's parents present to her the news of their divorce, she has to pick who she wants to live with. Being able to see into the future should allow for an easy decision but one Search six weeks into the future proves that it won't be. Does she live with her father, with the 'Norms', or stay with her mom in the life she has always known?
A Choice
In one potential future, Addie sees herself adjusting to 'Normie' life outside the Compound as a new girl in a normal school where she meets Trevor, a cute and sensitive artist who truly understands her. On the other hand, Addie is being chased by the hottest guy in school – but does she really want to be a quarterback's girlfriend? When her father consults on a murder in the Compound, she is drawn into a dangerous game that threatens everything.
'Pivot Point' is a very well assembled plot that highlight's Kasie West's top ranked ability to build the right amount of anticipation in her books to keep you reading all the way through to the end. It is a skill that is not often seen by contemporary writers these days. From witty dialogue to story uniqueness, you will be hooked!
---
A Tricky Situation
What do you do if you find yourself locked up in a library for the weekend? Well, that is exactly what Autumn Collins found herself asking. Just as she realizes that her situation could not get any worse, she realizes that Dax Miller, the school delinquent, is locked in with her. While she does not know a lot about Dax, she knows for sure that he is trouble.
Autumn settles herself with the reminder that it is only a matter of time before Jeff, her almost-boyfriend, comes to save the day. Only he doesn't. Nobody does. Soon it becomes clear that Autumn will have to spend the next few days living off a vending machine and conversation with someone that wants nothing to do with her.
The Chemistry Section
If there is one thing that I can tell you about Kasie West by the way, is that she is undeniably at her best when she is writing contemporary romance books. Kasie West sets the scene with two unlikely protagonists locked with nowhere to go and nothing to do but converse and slowly open up to one another.
The chemistry between them both is palpable and believe me when I say that you will catch yourself rooting for them from the beginning. But will their feelings for each other last when the weekend ends and Autumn's pre-lockdown life threatens to pull her away? Well, that is for me to know and you to find out by reading this addition to Kasie West's best-selling books.
---
Standout Series
Kasie West is back at her best again with another hit series that consists of three standalone titles, namely 'Love, Life and The List', 'Fame, Fate and the First Kiss', and 'Moment of Truth'. Best part of this collection: we see some cross over character action alongside them being independent titles, which I will touch on shortly.
In 'Love, Life, and the List', we meet Abby Turner, an aspiring artist who is struggling to find inspiration for her work. Along the way, she meets Cooper, a talented artist who helps her see the world in a new light. In 'Fame, Fate, and the First Kiss', we meet Lacey Barnes, an aspiring actress who lands her first major role in a movie alongside the charming and talented Donavan Lake. Lacey must navigate the pressures of fame and the complexities of her relationship with Donavan while also trying to stay true to herself.
Copper Falls
Finally, 'Moment of Truth' by Kasie West introduces Hadley Moore, a determined swimmer set on earning a college scholarship. But when a stranger interrupts her meet, she's determined to stop him. However, she soon discovers that there are many people who could be Heath Hall, including her ex-boyfriend and her best friend's crush.
The way West weaves together each character's story with the larger narrative of Copper Falls is incredibly enjoyable. The town becomes a character in its own right, and readers will feel like they are a part of the community, rooting for each character's success and happiness.
---
Start A Podcast
'Listen to Your Heart' follows Kate Bailey, a high school student who prefers solitude by the lake over socializing with others. When her best friend, Alana, convinces her to co-host the school's podcast, Kate finds herself unexpectedly good at giving advice on air.
As the podcast gains popularity, a mystery caller seeks advice about his crush, and Kate suspects it is the handsome Diego Martinez with a crush on Alana. The plot thickens when Kate realizes she has feelings for Diego, which makes it harder for her to follow her own advice.
Depth And Richness
The characters in 'Listen to Your Heart' are well-developed, relatable, and endearing. The story is narrated from Kate's point of view, and readers can easily identify with her introverted personality and her struggles with socializing. The supporting characters, including Alana and Diego, are equally well-written, and their unique personalities add depth and richness to the story that can only be appreciated.
Kasie West's 'Listen to Your Heart' is an enjoyable read that best appeals to young adults who love books about friendship, love, and self-discovery. The book is well-paced, with enough twists and turns to keep readers engaged until the very end. It is an excellent addition to Kasie West's collection of young adult novels and will leave readers feeling warm and fuzzy inside.
---
A Summer To… Forget?
Avery has one escape: music. But none of her curated playlists could have prepared her for the betrayal she would experience from her best friend – she just wants to forget but she cannot seem to do so. To make things worse, Avery's parents have dragged her to a remote family camp along with her sister for two months of what they refer to as 'fun'.
Let's face it, Avery was ready to give up on summer. But that changes when she meets Brooks – mysterious and curiously charming Brooks – who just so happens to be a staff member of the camp, meaning he is off limits. Suddenly, the summer disaster turns into something else.
An Unforgettable Experience
The outside world fades away as Avery embarks on a journey of self-discovery. How far is she willing to go to find out who and where she wants to be when Brooks offers her a chance of a lifetime? Trust me when I say this; you are going to want to know! There are twists and turns and pleasant surprises that hide in each chapter.
One of the most popular contemporary young-adult fiction writers, Kasie West is back with an addition to her books with what I deem as an unforgettable experience. I really find that she does an incredible job at reminding us about the true nature of love, and everything that comes with it.
---
New Chef In Town
'Maybe This Time' features an ever-busy Sophie Evans as she attends weddings, funerals, barbecues, parties and more. That comes with the territory of working at a local florist – and managing the family drama that comes with it. However, when Andrew Hart (son of the new town chef) is required to attend all the same events, she finds things a bit more challenging than usual.
Sophie just wants to finish her sketches so that she can apply to design school while getting her job done without Andrew constantly getting in her way and complicating things. Sophie and Andrew find themselves in unexpected situations, spending more time together which make Sophie question whether complicated is always a bad thing.
Love In Unexpected Places
Kasie West is back at it again with this addition to her collection of best novels; something I have learned to expect by each release of hers. I love a story that follows an enemy to lover's archetype and this one is on the top of my list (as are most books by Kasie West).
This is a delightful romantic comedy that is sure to bring a smile to your dial (and keep it there from beginning to end). Kasie West ensures that the story is well-paced, and the characters themselves are charming and relatable. I loved seeing how the ever-independent Sophie's hard exterior was chipped away by the equally charming Andrew, who becomes more endearing as the story progresses.
---
Road Trip!
Looking to get involved with one of Kasie West's latest and best rated books? Well look no further than 'Places We've Never Been'. There is nothing worse than a best friend moving away. Some of us have been spared from that experience but this is not the case for Norah, who has not seen her best friend, Skyler, in years. When he first moved, they would talk non-stop.
Now, their relationship has been reduced to an exchange of likes on each other's Instagram posts. This is why Norah cannot wait for the joint RV road trip that both her and Skyler's families have planned for summer. Disappointment sets in when a rather distant Skyler arrives. It seems like he would rather be anywhere else, and Norah realizes her oldest friendship is on the verge of dissipation.
A Different Light
If there is one way to dig out the root strength of friendships, it's spending a summer together cross country in an RV. This experience leads Norah and Skyler down new roads (figuratively and literally) of their friendship. It is not long until they are seeing one another in a different light, but is it a healthy one?
This book has so much to love but one of the most special takeaways was its ability to bring up so many heartwarming memories of travelling with friends and family. Whilst my own memories were not romantic, the story itself is relatable and one to remember. The chemistry between both protagonists is nothing short of sweet. Well worth the read!
---
Final Thoughts
Kasie West is a talented author who has a way of capturing the hearts of her readers with her relatable characters, witty dialogue, and heartwarming stories. Her newest book, "Borrow My Heart," promises to be another delightful read, and fans of West's work won't want to miss it. Stay tuned!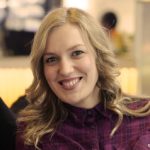 Alissa is an avid reader, blogger, and wannabe writer. (She's a much better cook than a writer actually). Alissa is married, has one human, one feline, and two canine kids. She always looks a mess and never meets a deadline.