Quite a Bit of Attention
Lucy Foley is an up-and-coming novelist who has received quite a bit of attention despite being in the field for less than a decade. The writer is of British origin and the genre of her works varies by a significant margin. She uses both contemporary and historical settings to tell her highly engaging and suspenseful mystery stories.
The author was highly interested in literature even before she picked up writing as a job. She studied English literature at not only one, but two universities which are Durham University and University College London. After completing her higher education, Foley went to work as an editor. She edited for years at Headline Publishing Group and Hodder & Stoughton before she switched to writing.
---
Best Lucy Foley Books
---
A Clear Success
I thought it would be best to start off the article by sharing my two cents about one of the most popular Lucy Foley books, The Guest List. Appearing in New York Times and Washington Post's bestseller lists immediately after publication, it was a clear success. It received countless positive reviews and it was also presented as a nominee for the New York Times Best Thrillers of 2020 and CWA Gold Dagger Award.
This one of the best novels by Lucy Foley takes its readers to an isolated and wild island that is just a ways away from the coast of Ireland. There, Julia "Jules" Keegan and Will Slater are having a stylish wedding. They are, however, no ordinary couple. While Jules is the owner of a massive web magazine, Will is a rising television star. They are a celebrity couple in all the meanings of the word.
A Bit of a Situation
The wedding goes exactly as Aoife, the organizer of the event, planned until an unexpected storm hits the island. The storm itself thankfully does not harm any of the couples' friends or family but it does cause their electricity to go out. This would normally just be a bummer but given the fact that they are on an inhabited island with no infrastructure, the celebrity couple and their guests find themselves in a bit of a situation.
As everyone at the party is thinking of just how much trouble they are in, one of the waitresses makes it clear that it is a whole lot. She saw a body outside. The ushers of the event are promptly sent out to figure out what is going on but the event proves to be more challenging to resolve. What is more, is that this creepy encounter is only the start of a series of huge crises.
All Hell Breaks Loose
From that point on, the author lets all hell break loose as she switches the narrative from character to character and exposes their secrets. She also continues to build up the tension in the setting by turning the island into its scariest version, with a haunted past and the ongoing storm. Overall, this is a strong contender for the best Lucy Foley book title despite how hard it is to include this many narratives in a story.
---
Stuck in Grief
I am carrying on with the article and the second book I am going to take a look at will be The Book of Lost and Found, another one of the best selling Lucy Foley books. The most interesting thing to know about this piece is that it was the first published book by the author. It went on the shelves in 2015 and is a romance/mystery story with a historical setting.
At the heart of this story is Kate Darling, who has just lost her mother. To no one's surprise, she was devastated by this event and she had been stuck in her grief for a long time. The only thing that used to help her feel better was visiting her grandmother Evie in the nursing home she lived in. This too, however, came to a sudden and ruinous end.
Shaking her to the Core
During one of her usual visits to the nursing home, Kate's grandmother gave her a mysterious portrait along with a shocking secret which I will leave out of this review for every reader to find out on their own. Whatever this secret may be, it was big enough to shake Kate to her core and ultimately lead her to a tedious journey after her grandmother passed away too.
The journey Kate eventually takes has only one aim, to find the woman from the painting. She knows no distance in this way as she travels from London to Paris, New York, and Corsica. At last, she was able to get a meeting with the well known but solitary artist Thomas Stafford who is maybe the only person able to lead her in the right direction.
Working Through the Intense Emotions
What I really liked about this one of the best Lucy Foley novels is how its emotional intensity was worked through. There were no dramatic sequences or major plot points born out of sudden bouts of emotions. Rather, it was like a pot of boiling water that whistled louder and louder until the story reached its climax. I would not even hesitate to place this piece among the best books by Lucy Foley.
---
Running Away From it All
Carrying on with the list, the next piece I will introduce is going to be The Paris Apartment which was published in 2022 and is the current latest book by Lucy Foley. Given that it was the author's first publication after her most popular novel The Guest List, it was met with very high anticipations. Both Goodreads and Good Housekeeping included it in their most anticipated books of the year lists.
The story of this piece revolves around a young woman named Jess who finds herself wanting to run away from everything when she is faced with a rather challenging situation at work. She does so by visiting her brother living in Paris who does not particularly object to her staying with him for a while even though the two have never been too close.
The Creeps
When Jess turns up at his front door, though, she can not reach him by any means. Even when she manages to get inside his apartment, he is nowhere to be seen. Just to make things clear, it is the dead of the night and it was made clear that he was more than happy to help her sister out. Jess makes the only logical move in this situation and decides to wait inside the home.
The house, however, starts to feel weirder and weirder as time passes. For starters, all of the furniture is obviously very high-end which her brother Ben should not be able to afford. Besides that, the other residents in the building are giving Jess the creeps. They all act weird and act almost as if they are trying to hide something from her.
An Even More Stressful Situation
Despite the passing of time, there is no sign that Ben is coming back home. So now, Jess finds herself in an even more stressful situation even though she tried handling the problem in the best way possible. For me, the new book by Lucy Follen is her most intriguing yet. Even reading a short summary was enough to get me excited about it and it did not disappoint.
---
Clear Inspiration From Agatha Christie
I am about halfway done with the article and the fourth piece I will be talking about is going to be one of the best rated books by Lucy Foley that is The Hunting Party. As an artist, the author does not shy away from the fact that her works are inspired by Agatha Christie's sensational books. Well, I think this piece is the clearest example of that.
The story of this one of the best Lucy Foley books revolves around a somewhat large friend group. This group consists of Miranda, Giles, Julien, Samira, Katie, Mark, and Mark's girlfriend Emma. Emma is in a situation that I think everyone finds themselves in at least once in their life, she was included in the friend group because she is Mark's girlfriend but is not really a part of it as the others are.
Champagne and Good Vibes
Another thing to know about this pack is that they do a "friends getaway" for every New Year's Eve and Emma is the one who is responsible for arranging it this time around. This event is a big deal for everyone included and Emma can not help but see it as an opportunity to impress the others. She wants to host the best getaway they have ever seen.
The party is set in a classy and private hunting lodge located in the remote heights of Scotland. The group seems to love the place and they start off the party without wasting much time. A handful of tense moments do take place on the first day but they all become forgotten thanks to the champagne flowing freely and the good vibes filling the air.
Intense and Emotionally Charged
The group continues hitting it on for quite some time, enough to not notice the slowly piling snow outside. When they finally realize that the weather can be a bit of a problem, they are already stuck inside the lodge. It is not surprising that this tenses some of them up and soon enough, problems arise. This intense and emotionally charged story makes The Hunting Party a strong contender for the best Lucy Foley book title.
---
Just a bit Repetitive
Continuing on with the article, I will introduce another one of the top rated books by Lucy Foley that is The Invitation. It was published in 2016 and is the second ever publication by the author. It is a wonderful historical mystery story and is among my personal favorites of all the Lucy Foley books that I ranked in the article. My only complaint is that it gets a tad bit repetitive after a point but I think this can be easily overlooked.
The story of this piece takes us to the beautiful city of Rome but it also takes us way back in time, to 1953. Hal and Stella, the main characters of the book, meet each by coincidence at a fundraiser party for a new film project of the director Contessa. They get along pretty well right from the start and are able to spend a magical night together.
A Glamorous Yacht Trip
The author makes it obvious that this night meant a lot more to Hal than it did to Stella which makes it all the more heartbreaking when Stella leaves Hal's life as abruptly as she came into it. Shortly after, Hal is invited by Contessa to partake on a glamorous yacht trip all the way from the Italian Riviera to the Cannes film festival where the launch of her new film will take place.
Hal accepts the offer without much thought and is welcomed to the yacht by a colorful cast of characters. For example, there is the male lead of the film who is so drunk that it is probably a safety hazard to have him on board. Most notably, though, there is a loud American sponsor of the movie and his wife who is none other than the beautiful Stella.
To the Point of Obsession
Hal follows the best course of action and decides to just act like there is nothing weird at all. However, he finds himself thinking about Stella more and more with each passing day to the point that he can be considered obsessed. This obsession that Hal can not help himself with becomes the driving factor for the rest of this one of the best Lucy Foley books' story.
---
Culturally and Historically Rich
I have come all the way to the end of this article and the last one of the Lucy Foley books that I am going to talk about will be Last Letter from Istanbul. It is a historical fiction piece which is not so hard to guess as letters are pretty much relics of the old and it takes place in the culturally as well as historically rich city of Istanbul or Constantinople as its old name.
The story of this piece takes place in the year 1921. The Great War has just reached its conclusion and the jurisdiction of Istanbul has been taken away from the Turks for the first time after they invaded it centuries ago. It is perhaps one of the biggest prizes of war for the English and it is also the city where the protagonist Nur was born and raised.
Riddled With Troubles
Nur's childhood home, an alluring and big building, has been turned into a hospital for the wounded by the new owners of the city. Now, all she can think of as she is watching the waters of the Bosphorus from there is how free and happy she had been in the old. Even when she is out in the streets, the crowds of Allied soldiers marching through constantly mock how far she and her beautiful city have fallen.
Under the new regime, she spends her days selling embroideries on the streets to try and make a living for herself as well as the orphan she has recently taken in her care. This boy carries a terrible secret that causes a lot of trouble for Nur in the story but I will leave that out for each reader to find out on their own. On top of all those troubles, though, Nur also falls life-threateningly ill.
One of the Most Interesting
This piece is definitely one of the most interesting pieces that I went over in this Lucy Foley book reviews list. Foley does wonders when she is not focused on a single mystery and is not limited to a limited cast. A story like this also allows for a more thorough worldbuilding and a deeper character portrait. I would say this piece is maybe the strongest candidate for the title of the best Lucy Foley novel.
---
Final Thoughts
Lucy Foley is an artist who is just starting out with their career and so, she is experimenting with different genres, narrative styles, and settings. And although her mystery books are on the more successful side of her portfolio, I do not think they are necessarily what she is best at. I found her historical works that focus on the protagonist a little more appealing than her other works and would definitely like to see more of them.
I think one of the author's biggest strengths is her understanding of interpersonal conflicts. She is able to narrate these conflicts from different angles and this adds a lot of depth to them. Also, the different relationships she builds up feel really dynamic which steers away from making them boring while also making the way for some thrilling plot twists. If nothing else, Lucy Foley is a very talented storyteller.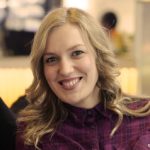 Alissa is an avid reader, blogger, and wannabe writer. (She's a much better cook than a writer actually). Alissa is married, has one human, one feline, and two canine kids. She always looks a mess and never meets a deadline.