---
Best Dragon Books for Young Adults
---
Thrilling Adventures
Welcome to the list of some of the best dragon books that are perfect for young adult readers. The reason for that is because these books have thrilling adventures which always have all sorts of unique dragons present.
And on top of that, there are countless more amazing teenage characters to meet in this best dragon books for young adults review so you'd better be prepared.
---
Eragon
The first one on our list is a thrilling dragon series by Christopher Paolini in which you can read a very fascinating story about some very interesting characters and their adventures. The story is about Eragon, a teenage boy who is about to have the adventure of a lifetime after he discovers a weird looking stone that later turns out to be a real dragon egg.
Blue Dragon
It's a huge story that will take you to many different places and introduce you to a lot of new characters, some good and some terribly bad. The storyline follows Eragon and his new dragon, who has emerged from the blue egg he found, as they travel through this magical world in search of a deadly evil that knows no bounds.
---
Arak
This is a short series, it contains only three dragon novels, but do not let that fool you, because the story in it is definitely not in our review for nothing.
The plot here introduces you to another fascinating character, a dragon named Arak, who is determined to prove himself and do whatever it takes to save his dragon species from a terrible threat.
Dangerous Journey
The three books follow Arak on his dangerous journey, where you have the pleasure of introducing a rather unusual character who will be responsible for entering into an unexpected relationship with the dragon Arak.
This new character is an octopus called Scree, who cures Arak after he has had an accident in which he fell into the middle of the sea.
---
Unique and Mysterious
Seraphina is another series consisting of only two books, and it is just as exciting as the previous book thanks to the unique and mysterious story it contains.
Human Form
The story takes place in another world, which shows both human and dragon characters coexisting with each other. The dragons live within human society, and they have real tasks and responsibilities because they choose to do so.
Subtle Balance
Seraphina is the main character in this series of books that will guide you through the upcoming adventure in which the peaceful balance between humans and dragons will slowly dissolve and unspeakable events will follow after it snaps.
---
Bilbo Baggins
This book will show you a very exciting story of a great adventure, which you will hardly forget. One of the most important characters in this book is Bilbo Baggins the charming hobbit who lives in his beautifully decorated hole in the ground, who is about to come out of his comfort zone and experience the thrills and dangers of the real world.
Gandalf
A wise wizard, known as Gandalf, recruits a group of warriors, mostly dwarves, who are about to reclaim their mountain full of riches, which a deadly dragon, called Smaug, keeps and protects. All the exciting things that happen until they reach this mountain are certainly among the most interesting events in this amazing adventure story.
---
Elena
You have a few more books in this series that consists of 6 exciting books that are perfect for any dragon enthusiast who can never have too much of dragon-related reading material.
The story follows a 16- year-old girl called Elena who, much like every other person, didn't believe in fairy tales and magical worlds until her father was killed by the same things.
Evil Dragon Shifter
After that, her entire world changes as she is around much different characters, in a new world, a new school, in which the cutest boy around might just be one of the evilest dragon shifters around.
---
Exciting Storyline
This trilogy is no less exciting than the other stories here in our best dragon books for adults review, as the storyline in it contains many exciting twists and turns that are perfect for any adventurer who is also very interested in dragons.
Menolly
This is the story about a character named Menolly who lives in the wide world of Pern, where there are many dragons and humans that coexist and are constantly exposed to a deadly global threat.
Harpers of Pern
But this story focuses mainly on Menolly and her own battles in which she wants to become one of the greatest Harpers of Pern. The Harpers have strong talents for music and singing and despite their appearance, they have a lot of power, and you get to read the story about Menolly and her dream to become one of these people. If you like Anne McCaffrey just like we do, you must read our review of Dragonriders of Pern series written by her.
---
Never Boring
The Dragon Slippers series is another trilogy that will make sure that you don't get even a bit bored while reading this story about dragons. The main character in this series is a girl called Creel who is about to get pretty involved in the dangerous world of dragons where many surprises lie all around.
Good and Evil Dragons
The three books are directly connected, and the story of how Creel encounters good and evil dragons and some other characters she is very attached to is definitely exciting, so if you really like reading stories with dragons and amazing and unforgettable adventures, you should not miss this book. If you are interested in this book, you must take a look at our Dragon Slippers review!
---
Fantasy Romance
This trilogy can very well be described as an amazing fantasy romance story in which a few of the main and most interesting characters are dragons or descendants of dragons themselves.
Jacinda
Jacinda is one of the first and most important characters to be seen in this series of books, and she is described as someone special at a very young age, which leads to the fact that each of her movements is watched, which definitely gives her a feeling of uneasiness.
Escape
Her story begins when she is forced to escape from her magical world into the mortal world with her family, and so the amazing adventure of Jacinda begins as you meet many interesting characters and witness some pretty exciting events.
---
Fierce Conflict
This legendary story follows a series of events that shaped the fictional world in the book. You get to read about a fierce conflict between the dragons themselves who were once nearly hunted to extinction and the legendary dragonslayers who stopped at nothing to rid their world of dragons.
Taking Over the World
Now, the story follows a bunch of very interesting characters in a world where dragons are on a mission to take over the world as vengeance to what was done to them a long time ago.
---
Epic Series
We must not forget this epic dragon fantasy series, in which you meet a lot of characters at the beginning, who have very different opinions about dragons. There is Trinity, the main character of the series, and her life becomes even more exciting when she discovers a living dragon egg.
Destroying the Egg
The story introduces you to a bunch of other characters that will come into play later, and some of them are back from the future to destroy the dragon egg, as it is the cause of a terrible future where there will be much devastation and destruction.
There are those who want to protect the dragons and others who want to destroy them all, so these two opposing sides will definitely make the story much more amusing.
---
Cimorene
This is our next to last pick of the best dragon books for young adults, because this story is about a young princess called Cimorene. She is so bored with the princess' life because she hardly does anything all day long that she decides to flee from her palace and run into the forest.
Connection
There she meets a dragon, with whom she connects, and a whole exciting story begins. Brave knights are constantly trying to save her from the dragon, although she is not in danger, but there are evil wizards lurking for her, who have terrible plans.
---
Young Boy
And our last choice for one of the best dragon books for young adults is the Eon series, a series of two books that contain a truly fascinating story.
The story follows the 12-year-old boy named Eon, who is on a mission to become a Dragoneye, one of the few highly respected apprentices of some of the most powerful dragons in their world.
Twists and Turns
There are many twists and turns in this magical tale that are sure to blow your mind a few times over the course of the story. If you liked our selection, take a personal look at some of them and see what amazing stories they really have to offer.
---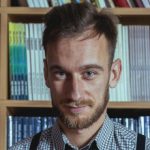 Robert is a science fiction and fantasy geek. (He is also the best looking Ereads writer!) Besides reading and writing, he enjoys sports, cosplay, and good food (don't we all?). Currently works as an accountant (would you believe that?)