---
Best Dragon Books
---
Fascinating World of Dragons
Dragons are immensely popular fairy tale creatures that many adventure enthusiasts wish existed in real life. Their size and majestic appearance make them a few of the most amazing species ever to be imagined.
We have probably all heard about dragons either from books or stories told by someone. The stories that you are about to see in this review of some of the best books about dragons are the perfect ones to show you the fascinating world of dragons again.
---
The Inheritance Series
This fascinating dragon story for young adults is filled with unique and awesome characters. Eragon is the name of a boy, a boy who is about to witness his boring life be changed after he finds a polished blue stone in the forest. We love this book so much, that we covered it in our review of the top dragon book series.
Dragon Hatchling
Thinking that this stone could be worth something, he takes it with him and soon discovers a dragon hatchling come out of this stone which was in fact an egg. Just like that, his life soon starts to revolve around this dragon and he is about to witness what a real adventure filled with magic, danger, thrill, suspense, and mystery looks like.
Powerful Sword
The only things that will be helping this boy on his adventure to stop a terrible evil with the dragon will be an ancient but powerful sword and the wisdom of an old storyteller.
---
One of a Kind
Speaking of best dragon books, The Hobbit is a truly one of a kind story that talks about an adventure that will be in your memory forever.
Adventure!
An adventure like this that involves a hobbit that lives in quite the organized hole in the ground, a wizard who has hundreds of years of experience in this dangerous and magical world and a bunch of dwarves who know no fear and face danger head-on is definitely enough to satisfy your needs.
Smaug the Magnificent
Then, there is Smaug the Magnificent, a truly evil dragon who is blinded by the riches that fill up a whole mountain. This adventure will take you on these characters' journey to take back the mountain and face this dragon, who will prove tough to beat. You definitely do not want to miss out on this book and the whole Hobbit trilogy if you like adventure, fantasy worlds, magic, and dragons.
---
Dragonriders of Pern Series
This book comes straight from the epic Dragonriders of Pern series, in which dragons and Dragonriders work together to defend the people on Pern from a deadly and global threat.
In Dragonflight, you get to meet a character named Lessa, who is described and known only as an average kitchen girl, who has nothing special to offer to anyone, but her story will soon give meaning to her life and to the lives of so many more.
Queen Dragon
Her entire life changes when she meets and bonds with a queen dragon, their relationship will definitely be one of a kind and together they will bring a lot of things that will benefit Pern.
The Thread, a horrible substance that keeps raining from the sky from time to time presents a threat to many, and Lessa and her beloved queen dragon must risk their lives to protect everyone else on the ground. This is one of the best dragon books out there and it has what it takes to be a part of this review.
---
The War of the Third Coalition
His Majesty's Dragon is not exactly a fantasy book in some sort of ancient world, it's a story that takes place in 1804 during a war, The War of the Third Coalition. One of the main characters, who you get to meet first is Captain William Laurence as he discovers an unhatched dragon egg that the French were hiding.
The dragon soon hatches and Britain's Aerial Corps must do whatever it takes for this dragon to be on their side and accept them as soon as possible.
Temeraire
Once the dragon hatches, it chooses Laurence as its handler who gives him a name known as Temeraire, which is also the name of the series that this book belongs to.
You can probably expect that the rest of this book revolves around this dragon, everyone else's lives become focused on this dragon to be trained for battle and to be used for war purposes. The story that is to follow will definitely surprise you, as this author definitely knows what she is doing.
---
Enchanted Forest Chronicles Series
This young adult fantasy book is the first book of Wrede's epic series called Enchanted Forest Chronicles and it starts with a character called Cimorene, a princess who starts acting strangely and nothing like a proper princess is expected to be.
She is unsatisfied with her life, bored and annoyed, and that forces her to do something very unexpected and out of the ordinary. She leaves her comfortable home full of riches and everything she wishes for and goes to live in the wild with a dragon. She knows she is surrounded by thrill and freedom, but also danger.
Kazul the Dragon
She meets a dragon called Kazul, who makes her cook and clean for him but for some reason Cimorene actually likes that and her life is pretty exciting, as things are very different there from back home. She finds that she must constantly deal with knights and warriors, who are trying to rescue her and thinking that she is in danger.
This book is definitely something different from the rest on this list about some of the best dragon books ever, but you will have a good time reading it too if you enjoy stories about dragons and wild adventures.
---
Seraphina Series
Seraphina is a book about dragons who are described a bit differently than in the other books in this review. The dragons that you will be reading about in Seraphina are extremely intelligent ones, who have the ability to transform into human form and carry on their lives as actual humans as they can go to school, go to work, and so on.
Seraphina Dombegh
There is peace between dragons and humans in this world and Seraphina Dombegh is the main character in the story, who is beginning to fear both sides as their trust for one another is starting to become weaker and weaker.
Chaos Begins
When a member of the royal family is brutally murdered and made to look like it was done by a dragon, that's when things get out of hand and the chaos begins. Seraphina gets involved in this story as she begins to investigate this case and get to the bottom of it before anyone else does something they will regret.
---
Harper Hall Series
This is another one of the best dragon books coming from the Dragonriders of Pern series in which you find out about another thrilling story that is happening on the planet Pern. This is the story about a character named Menolly, a girl who has been feeling extremely down as her father was refusing to allow her to be a Harper.
Powerful Musicians
Harpers are basically musicians with great power in the world of Pern and those of great talent get to carry this respected and brilliant title. So, after her father refuses to accept this wish, Menolly decides to run away from home and have it her own way.
Fire Lizards
Her new journey going solo has allowed her to see what a life of freedom looks like and her journey quickly becomes more interesting after she met a group of fire lizards, close relatives to the huge dragons of Pern. After bonding with these lizards, Menolly teaches them to sing and wonderful new opportunities begin appearing before her that will set her on the path to becoming an actual Harper.
---
Discworld Series
This book is the eighth volume of Terry's amazing and unique series that involves fascinating dragons called Discworld. This epic fantasy story also has everything it takes to be a part of our review as it is thrilling, mysterious, suspenseful, fun, and so on.
Unique and Supreme Lodge
The plot in this volume of the series focuses around a plan created by a brotherhood that is called the Unique and Supreme Lodge of the Elucidated Brethren of the Ebon Night and this plan involves overthrowing the Patrician of Ankh-Morpork and to replace him with a puppet king who will be controlled by the Supreme Grand Master.
Amusing Story
You will find this story to be very amusing from the following events as this sort of plan will prove quite the exciting read as dragons are involved and they make almost any story a lot more interesting.
---
Dragon Rider Series
This book is one of the best books with dragons in this review and it is also the first book of Cornelia's amazing fantasy series also called Dragon Rider. The plot here involves a character named Ben and a courageous dragon called Firedrake who is searching for the perfect place where magical silver dragons can rest in a little bit of peace and quiet.
Wondrous Places
This journey takes these two fascinating characters to a lot of thrilling and mysterious places until they finally reach their destination. These wondrous places involve sparkling seas and vast lands filled with some of the most brilliant creatures you will ever read about.
Secret Destiny
Evil is also a part of this story as they encounter it a couple of times, which presents quite the danger in their little journey. This quest of theirs will present a deeper meaning later on, which will involve saving the fate of plenty more dragons and a secret destiny for them will decide whether they succeed or fail miserably.
---
Dragon Jousters Series
Joust is the first and very thrilling book by Mercedes Lackey called Dragon Jousters. In this one of the best dragon books, you get to read about a wonderful combination of Egyptian and Atlantic scenery and worlds that will create the perfect story as it involves a lot of dragons who definitely make you want more from the series.
Elite Warriors
You get to meet the Dragon Jousters, elite warriors, who must undergo special training that proves very difficult and intense which if passed, will allow them to fly through the skies together with the majestic dragons.
You also get to meet quite the special character in here, who is determined to become a Jouster and fulfill his dream of flying and bonding with a dragon. In secret, he begins to raise his own dragon and begin the wonderful story that is yet to be revealed in the magical world of the Dragon Jousters.
---
Outstanding Series
How to Train Your Dragon is the first book of this truly outstanding series by Cressida Cowell in which you get to read a magnificent adventure in which a lot of interesting characters appear.
One of those characters, and the main one himself, is Hiccup Horrendous Haddock III, a very intelligent but scrawny Viking who will finally have the chance to bring peace between the Vikings and dragons.
Night Fury
Hiccup manages to capture and later bond with one of the rarest and fastest dragons in all of the Archipelago, a Night Fury. He will manage to do the unthinkable, bond, and make friends with a dragon after which history will be made and the world will be forever changed.
This one is definitely among the most interesting dragon fantasy books as it involves a long series of adventures that will leave you wanting more and luckily, there is also an animated series from these books that tells you about even more interesting adventures.
---
Age of Fire Series
Dragon Champion is the first book of Knight's series called Age of Fire and it's a tale about a very rare dragon who has no scales named Auron.
Auron is a dragon who is in for a hard life without any parents as he witnesses himself as they are slaughtered before him by a band of merciless dwarves and he embarks into this life alone.
The Last Hope
Auron also has a huge responsibility to carry on as he soon becomes the last hope for his race of dragons, as his life becomes very important and his survival crucial.
He doesn't have a lot of experience about life and no one to teach him what to watch for so Auron quickly learns that almost everyone, dwarves, humans, elves, everyone wants to hunt for dragons and he is always on the run, flying from place to place trying to survive in the cruel world.
---
Isabella, Lady Trent
You get to see a story in this book that focuses on the life of a brave and curious character known as Isabella, Lady Trent.
She is also known as the world's number one dragon naturalist who has been on countless adventures at her own risk to find out as much as she can about these magnificent beasts and achieve a lot of things in the name of science.
Mysterious Story
You get to read about those adventures in this truly interesting book as the author creates a mysterious story filled with so much exploration and curiosity.
Everyone knows this woman today and they respect her for what she has achieved, but before all of that, she was considered as crazy for doing the things that she was doing, as no one else was brave enough to even try to go on her adventures, let alone succeed so magnificently.
---
Aerin
The name of the main character in this one of the best dragon books is Aerin and this is the story that tells you about the unwanted girl who turned out to be so much more than a disappointment.
Brought to Ruins
Aerin is the daughter of a witch, a horrible woman, who deceived a king to marry her so that she can give birth to a son and gain so much control over the kingdom and the people, but when she found out she gave birth to a daughter instead of a son, her entire world was brought to ruins and all she saw was disappointment.
Blue Sword
Aerin turned out to be a hero after all and the only one worthy to wield the powerful Blue Sword that has a lot to do with slaying evil dragons. Definitely expect a thrilling story here as there is so much that we haven't revealed about it that you get to enjoy reading about for yourself.
---
World War I
During World War I is the time and place that the story in this book happens and there are three characters who start off this exciting journey. Their names are John, Jack, and Charles and they gather again because of a strange murder that has happened in the streets of London.
Imaginarium Geographica
They have a relationship with someone who gets them involved with this murder and they soon discover that they have now been proclaimed as caretakers of something called Imaginarium Geographica, a truly mysterious and strange atlas that shows all of the lands and places that have ever been created in stories of myths and legends.
Amazing Journey
They soon discover that these lands can actually be accessed and there begins a truly amazing journey that introduces so many amazing places and creatures such as the majestic dragon.
---
Heartwarming Adventure
This book presents a heartwarming adventure that will also provide a few good lessons on what is important in life. The tale starts with you finding out about that many years ago, in the world of Klesingra, there was a dragon called Tintaglia, who managed to save so many lives by helping the people there from a massive invasion from their enemies.
Toxic River
The traders then promised the dragon and all dragons that they would take care of weak dragons who were hatched and were affected by a river that was unfortunately toxic.
This is the reason that the dragons now, along with some very interesting characters called Thymara and Alise, must journey to another place where the dragons can live a better life in peace.
---
Form of a Song
The kids will be most excited about this one as what child isn't fascinated by dragons, and the best part is that the contents of this book are in the form of a song.
The book is short but this edition is a special one as singer and composer Peter Yarrow has never even thought of giving a few colorful illustrations to his story until now. It is so beautiful, that we mentioned it in our review of the best picture books about dragons.
Outstanding Illustrations
The beautiful song inside and the outstanding illustrations done by Eric Puybaret can now finally bring this song to life as you can see all about that for yourself. The short children's story that is inside the book revolves around a few characters, Puff and Jackie Peper. They live in a magical place called the land of Honalee as you can finally see what it looks like from the illustrations inside.
---
Min
This story involves a very amusing character known as Min, she is a thirteen-year-old girl who definitely has a few special traits that not everyone possesses.
Fox Spirit
She is a fox spirit, her whole family is in fact, but her mother insists that no one uses their fox-magic and special abilities that they possess so that they can keep a low profile and not attract any unwanted attention.
Exploration
Min definitely doesn't like living there and only wishes to follow her brother into space and explore the thousands of worlds out there. She finally gets a chance to leave home, when she finds out that her brother is in trouble and a magical object known as the Dragon Pearl might have something to do with that. Perfect sci-fi choice for kids!
---
Wings of Fire Series
The Dragonet Prophecy is the book that starts off Tui Sutherland's epic fantasy series called Wings of Fire. This book will show you a story about the seven dragon tribes, who have been at war for generations. The reason for this long war is something as simple as a lost treasure but desired by almost everyone.
Great Sacrifice
There is a prophecy that could end this terrible war and this prophecy requires great sacrifice, five dragonets, who were raised against their will to serve this sacrifice but the twists start coming in when they actually escape their captors and the world will definitely see a change and you get to find out what kind of change that is.
---
Jeremy Thatcher
Here is another dragon book for the kids that involves a fun story that is not too difficult to understand and interesting enough to keep them entertained for a while.
The main character in this story is, as you can see from the title, a boy named Jeremy Thatcher and his life gets a whole lot crazier when he stumbles upon a magic shop, Mr. Elives' Magic Shop.
Real Fake
So many cool objects to look at, Jeremy wanted to buy one and as hard as it was to choose, he picked a dragon egg, of course, he knew it was fake but was it really? Then the unthinkable happens, the egg actually starts hatching and Jeremy's mind is completely blown.
---
Eon Series
The series that this book is a part of and the first one of for that matter is called Eon and the whole story starts with a twelve-year-old boy named Eon. This boy has been training hard for quite a few years now and has been studying super hard in the art of Dragon Magic.
Skill Mastery
This kind of power requires the mastering of two major skills, sword-work and magic aptitude, and the best one of the trainees will have the honor of being chosen as a Dragoneye – an apprentice to one of the twelve most respected dragons, the energy dragons of good fortune.
Quite a Feat
Then you read the biggest twist of the story, Eon is actually a girl named Eona, a sixteen-year-old girl who has been tricking everyone that she is a boy in order to become a Dragoneye. This secret will be the start of an even more interesting story as you can imagine for yourself.
---
Bastian
We only have a few best dragon books left in this article so you better start choosing your favorites now. The next one we have here is a book by Michael Ende that talks about a lonely boy called Bastian.
His whole world is about to be changed when he discovers that he can live a very exciting adventure that involves a world called Fantastica that is a part of a book that he has been reading.
Many Dangers Ahead
It's one of those story within a story type of books and this one is definitely something to look forward too as this boy starts his quest to help this world and he knows that he might never return as there are many dangers waiting for him in this magical land.
---
Dragon Slippers Series
Can you imagine being chosen to be sacrificed to a dragon for a good cause? As scary as this sounds, this is what life looks like now for one of the main characters in this story, Creel. Her aunt has decided to sacrifice her to a deadly dragon so that this could lure a brave knight who will finally fight and defeat the dragon.
Deal of Life
Creel believes that this will never work as the dragon has been gone for a while now, but when he actually appears, Creel finds herself in the bargain of her life. She desperately tries to persuade the dragon into not killing her and actually ends up with a piece of his treasure too, a pair of blue slippers that are later revealed to hold an astonishing amount of power.
---
Magical Book
For the next to last book in our review, we have this amazing one filled with so many facts and interesting insights about the magical world of dragons and their characteristics. The book has a wonderful dragon illustrations inside.
This is just the perfect dragon book to teach you all about these magnificent creatures, how they fly, their Latin names, amazing facts about them that have been researched to the dot, and so much more.
Valuable Knowledge
Nineteenth-century Dragonologist Dr. Ernest Drake tells you all he knows in this amazing fantasy book and the valuable knowledge inside will make you the perfect person to ask when someone wants to know something about dragons. You kids will love this book and there is even more from this amazing author.
---
Dragonlance Series
This book comes from the legendary dragon series called Dragonlance and it's a story by Margaret Weis that is the start of a great adventure of excitement and thrill. If you are interested in Dragonlance books, we made for you a whole article about it!
This is the story of life-long friends, who have reunited again, and this time they definitely have some pretty fascinating stories to tell.
Magical Lands
Among those stories filled with some of the strangest and most dangerous creatures and encounters, the most magical lands and places, are secrets as well, rumors of war and dark times that are enough to bring worries to everyone. After an encounter with a gorgeous woman, who holds a magical and powerful staff, these friends are drawn deeper into this world of shadows and the adventure can finally begin.
Thrilling Adventures
These are all of the books that we feel are some of the best dragon books out there and chances are high that you will have a great time reading any one of them if you truly want to read books about dragons and books that describe some of the most thrilling and mysterious adventures of all time.
---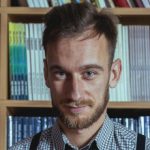 Robert is a science fiction and fantasy geek. (He is also the best looking Ereads writer!) Besides reading and writing, he enjoys sports, cosplay, and good food (don't we all?). Currently works as an accountant (would you believe that?)