Bio
If you love fantasy fiction, then you are going to adore the work of Lackey. She was born in 1950 and ever since she became a professional writer, Mercedes has published over 140 books and she manages to write over 5 books per year so you can expect lots of Mercedes Lackey's new books every year.
Writing
Her main work includes amazing fantasy novels in which you get to read about magical worlds, unforgettable and unique characters, and many memorable adventures. Some of the best Mercedes Lackey books include her Valdemar novels in which you get to read about a world in which there are both human and non-human protagonists and creatures of all kinds.
---
Best Mercedes Lackey Books
---
There's More
Then there are the Bedlam's Bard books where you get to meet quite the fascinating young man who can work wonders with magic through his knowledge and love of music. Keep reading to discover some of the best books by Mercedes Lackey that are going to do nothing but entertain you.
---
Massive Series
It's no surprise that you see this series right at the top of our Mercedes Lackey books list as this series is very popular and entertaining. There is a total of 45 books inside and the way you see them is in their original publication order. There are plenty of books in the series and you can't even begin to imagine where each story is going to take you and everything you are going to discover.
Keep in mind that there are a lot of books inside and on average, they are each over 300 pages long. So, if you decide to start reading Lackey's Valdemar books, then be prepared to read each and every one from the series as the story will have you hooked on finding out what happens next and how it all ends.
3000 Years of Pure Excitement
The story officially begins with the Arrows Trilogy. There, you get to discover some of the most exciting characters inside the books. Many of the books inside Lackey's Valdemar series are divided into sub-series and the overall timeframe of the entire plot spans for more than 3000 years. There will be a lot more than a hand full of characters to meet and places to visit.
At times, it might be hard to keep up with everything but the story is quite unforgettable once you understand what's going on. For the sake of not spoiling some of the books you will ever read, you can expect to discover many magical beings, a lot of exciting twists and turns, get familiar with some of the most unique characters you've ever read about, and plenty more.
---
New Society
Here is a series by Lackey for all of the dragon fans out there. Dragon Jousters contains 4 books in which you are going to learn about an all-new society of characters who are going to leave you with an open jaw once you discover some of their secrets. Lackey's Dragon Jousters series doesn't know how to disappoint.
The first book in this dragon series is called Joust and it's where it all starts. Among the first characters who you will get to meet is Vetch. He is known as an Atlan who almost died from overworking and starvation but the one thing that kept him going was the amount of sheer anger he had towards the dragon-riding Jousters of Tia.
The Jousters Themselves
This brings us to those who ride dragons and are known as the Dragon Jousters. These are people who have certain advantages over the countrymen like Vetch. One of the main advantages being their huge and terrifying dragons which make these 4 some of Mercedes Lackey's best books ever. Once the dragons appear, the story becomes much more exciting for everyone.
You'll get to see much more of Vetch in all four of the books. He will come to bear another name later on and the reason for that is up to you to uncover in one particular Mercedes Lackey novel inside.
Emotional
The most important thing you need to remember about these books is the fact that you can expect a lot of heartbreak, anger, violence, love, and suspense. The characters inside are easy to relate to and the story even more. Keep an eye on the dragons and get comfy for some really exciting reads.
---
Amazing Place
This is a story about an amazing world of fairy tales and so many unimaginable wonders that can't be seen anywhere else. The Five Hundred Kingdoms can be a wonderful place for those who follow the rules and carry out the tasks they are given. If someone doesn't put in the work, this place can quickly turn into a horrible scene. Originally, there are seven books but there are a few editions added later that add a lot to the story.
You can expect different stories in each of the books while still reading about the same world and setting. The reason the books in this series are some of the top Mercedes Lackey books is because she has managed to come up with so many unique scenes and characters that you begin to wonder how she does it.
Fantasy and Romance
The two main genres you'll find in this series of books are fantasy and romance. A world of fantasy in which anything is possible and characters with so much passion and romance is what will drive you to finish one and immediately start the next book from the series. A lot of drama is also something you can expect to entertain you throughout the books.
The characters inside are very memorable as they take you on one exciting adventure after another. Many of the stories in the books are also retellings of old classics like Cinderella but with more exciting and unforgettable twists. You won't be disappointed by some of these books if you enjoy reading fantasy, romance, and mystery.
---
Joyeaux Charmand
Lackey's Hunter series is an amazing trilogy in which you can expect to read a mixture of young adult, fantasy, and dystopian science fiction. The scene is set in an apocalyptic world in which people sit in barricaded cities and have the Hunters for protection against the horrible monsters that are getting through the barriers more and more.
One of the most interesting characters you will get to read about inside is Joyeaux Charmand, a natural-born hunter who has been in the game since she was a young child. Joy has no trouble protecting everyone from the monsters but things are beginning to get tougher by the day.
Barriers Are Breaking
Ever since the gates from our world and the Otherworld were broken, these monsters haven't stopped invading and now, the numbers of the hunters, those who defend with their lives, are beginning to look thin.
As you read, the suspense starts getting stronger and stronger and you begin to understand why the Hunter series is among her best work. In each of the three books, you find out more and more about Joy herself as things get more exciting.
Exciting Through and Through
You get to see her progress in her ranks, experience unavoidable and dangerous situations, discover terrible secrets, and much more. The last book in the series is one of the best Mercedes Lackey novels you will get to read as your journey with Joy finally comes to an end.
---
Stunning Trilogy
Enduring Flames is another exciting trilogy by Mercedes and another thrilling fantasy series that will leave you wanting more at the very end. The three books inside are The Phoenix Unchained, The Phoenix Endangered, and The Phoenix Transformed. Try to read these Lackey's books in order if you want them to make sense.
The Phoenix Unchained
This is the first book of the series and this is where it all starts. This is where you get to find out what kind of world you will be reading about, meet the humans, the Elves, High Mages, Wild Mages, and much more.
This is the best Mercedes Lackey book from the series as after a thousand years of uninterrupted peace, it finally ends as one Wild Mage is about to bring Darkness into the world once more.
The Phoenix Endangered
In the second book, the story gets even more intense as the events with the evil Wild Mage Bisochim continue to get worse. Tiercel, an outstanding High Mage, and Harrier, a hesitant Knight Mage, are two characters who will be bringing a lot of the fun in this book.
Shaiara is one more character who you will get quite fond of as she tries desperately to find the key to stopping the terrible Wild Mage and his armies.
The Phoenix Transformed
In the last book of Lackey's Enduring Flames series, you get to find out how this story finally ends and discover much more about Shaiara, Tiercel, and Harrier, the main characters in the books. These three heroes are the world's last stand against the growing evil of the Wild Mage Bisochim.
Lackey has saved a huge amount of the excitement for these last few scenes so get ready to experience what these three best-selling Mercedes Lackey books have to offer.
---
Bardic Guild
The wave of the best Mercedes Lackey book series continues as we have Bardic Voices next. This series originally consists of 4 novels with one later added between the second and the third for some extra content for the biggest of fans.
Bardic Voices is another amazing fantasy fiction series by Mercedes in which you can't even imagine what to expect until you dive into the good stuff. Inside the books, you get to meet Rune, a very ambitious character who you will most likely come to adore. You get to read her adventures on her quest to become a member of the Bardic Guild, an almost impossible goal for someone like her.
Rune's Quest
The Lark and the Wren is the first book in the series and it's where you first meet Rune. She is a fiddler and, sometimes, a waitress who wants more from her life. She has a goal to become a member of the Bardic Guild and become a real musician but it seems more like a dream than anything else. This is because such a goal is unreal for someone like her who is only a tavern fiddler.
Later down the line you also get to meet Robin and Kestrel, two other characters who will bring a lot of excitement to the story and contribute quite a lot to making these books. The stories inside are wonderful for anyone who adores reading fantasy and fiction and for those who also know and love everything about music.
---
Control of Elements
This is a longer series than the previous ones and you can expect a total of 20 books in this one. Lackey returns with her fairy tale writing style to bring us even more exciting fantasy stories.
The stories inside these books have something to do with the elements and take place in a world where magic exists and certain humans have control over the elements such as air, fire, waiter, and earth.
Everything Goes
The Masters, however, are the only ones in Mercedes Lackey's Elemental Masters books that have the power to control elementals as well and there are tons more things like this to find out in each of the novels.
There is simply no way to predict or imagine what can happen inside these books. You will read about things such as dwarves getting turned into animal pets with the use of a certain type of magic, dark and magical auras affecting people, reviving the dead, controlling others' bodies, and so much more.
Unpredictable and Exciting
Why do we, and tons of other Mercedes Lackey book reviews think that you are going to love these books? This is because the level of excitement, unpredictability, and unique content inside is quite high. At times, it will be hard to keep up with everything but you can rest assured knowing that the fun will never go away until the very end of the series.
---
Very Unique
The Serrated Edge series is the next series we have here and this one, similarly to Lackey's Collegium series, is a part of another series of hers, Elves on the Road. Other series in this world include Bedlam Bard, Diana Tregarde, and Doubled Edge.
There are 13 total works inside this series and everything starts with the book Born to Run. If we said that Lackey's work is unpredictable and quite unique then this series is about to confirm just that. This is one of the best Mercedes Lackey series and here is why.
Cars, Elves, and Rock'n'Roll
The main genre you get to read here is urban fantasy as some of the things you will see inside are things you've never even imagined. In Born to Run, the first book of the series, you get familiar with the good and bad Elves. The good Elves are in the stock car racing business and the bad Elves run porn rings and are no strangers to drugs.
Let's not forget, this is only in the first book and you have 12 more to go. In the others that follow, you get to meet Elves that are a few centuries old, dragons, a lot of pretty women, and so much more. You would be wise to read these Lackey's books in chronological order if you want anything to make sense.
---
Epic as It Gets
Legacies, Conspiracies, Sacrifices, and Victories are the four books in this series that talk about more fantasy and exciting new characters. On top of that, there is quite a lot of mystery to keep you entertained here.
The first book, Legacies, begins as students from Oakhurst Academy are being stalked by someone. Spirit White is the character here who will introduce you to most of the fun as she is also spirited away to Oakhurst Academy.
New Characters
Most of the scenes in the books are actually quite similar to Lackey's Elemental Masters series and there are plenty of new and exciting characters to meet here as well. You get to meet Kings, Queens, Knights, a lot of evil that threatens to throw the world in the Dark Ages again, and much more.
---
Exciting Trilogy
The last series we present to you is another trilogy that will offer you plenty of exciting hours as you read and discover what goes on inside. There's more magic in this one, more fantasy worlds, mages, demons, Elves, and thrilling characters who you simply can't stay away from.
Kellen Tavadon
Kellen Tavadon is one of the main characters and the one you meet first. He is the son of the powerful Arch-Mage Lycaelon. There are simply too many demons, mages, dragons, humans, and more inside to cover in one review, but you can know one thing for sure and that is that this series has some of the best Mercedes Lackey books that will do anything but disappoint you.
---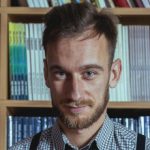 Robert is a science fiction and fantasy geek. (He is also the best looking Ereads writer!) Besides reading and writing, he enjoys sports, cosplay, and good food (don't we all?). Currently works as an accountant (would you believe that?)