Kristin Cashore
Authoress Kristin Cashore was born on the 10th of June, 1976, in Pennsylvania, United States of America. Kristin Cashore is a well-known American author, primarily of Young Adult novels, but also of books in the fantasy genre.
Education
Kristin was, as we mentioned above, born and raised in Pennsylvania. Kristin spent her childhood in the countryside, as she was the second of four children to her parents. Kristin attained her Bachelor's Degree from Williams College, while her Master's Degree, in Children's Literature, was acquired from the Center for the Study of Children's Literature at Simmons College, in the year of 2003.
---
Graceling Book
---
Career and Achievements
For a time, Kristin worked as a dog runner, a candy factory packer, an editorial assistant, a legal assistant, and, finally, a freelance author. In the year 2017, Kristin started working from her home, and her stories are all written by hand.
Cashore has been the recipient of two notable awards, namely the Mythopoeic Fantasy Award for Children's Literature and the Cybils Award for Fantasy & Science Fiction – Young Adult. Worth noting is that Cashore's first novel, Graceling, was nominated for two nominations, also! For Kristin's sophomore effort, Fire, she was the recipient of the Amelia Elizabeth Walden Book Award.
Graceling Realm Series
Kristin hasn't written only fiction books, mind you, but has contributed professionally for textbooks and teacher editions. Having covered these points pertaining to Cashore's life, we can now take a look at our book review.
This Cashore's wonderful debut novel took the Young Adult landscape and flipped it on its ear. It was such a wonderful book, published way back when in 2008, and its reputation has held up tremendously. It is also the first novel in Cashore's great trilogy named Graceling Realm.
Katsa
The main character of the novel is Katsa. Katsa is a girl that's been capable of taking a mighty man's life with nothing more than just her two arms, palms, fingers, and wrists, ever since she was a young eight-year-old.
It comes to no surprise that Katsa is a Graceling. A Graceling is a genuine rarity, as the person dubbed a Graceling must have extraordinary proficiency with some revered skill. In the case of Katsa, she has been Graced with the ability to kill so brilliantly.
Katsa's Vocation
In her realm, Katsa is the niece to the king, but she doesn't enjoy the life of luxury, glamour, wealth, or debauchery that is the status quo. Instead, Katsa is primarily interested in, well, killing, and she works at the quote, unquote thug of her uncle, the king.
Even from the very first few pages, we see Katsa exercising the ineffably tremendous skill that she boasts. She doesn't kill them, but a sizeable group of guards are incapacitated swiftly by the mighty Katsa as she is rescuing an elderly man, imprisoned by them under false pretenses. This showcase of Katsa's motivations from the get-go allows for the reader to get a read on what Katsa is actually like from the start.
How Is Katsa Portrayed
There is no half-succeeded mystery around her aims, and this works superbly in Cashore's freshman effort! Of course, her morality leaves way for some ambiguity, but we can trust her just enough to know that when push comes to shove, she'll do what is right. Katsa's portrayal is a potent one; we learn, in just the beginning, how emotionally driven, loveable, and scary she is. Just brilliant.
How it just so happens that Katsa falls head over heels for the endlessly handsome, charismatic Prince Po, she can't exactly wrap her head around it. Something else she didn't fully anticipate was the fact that she'd learn of the tightly kept secret that surrounds her ability; Katsa learns of the intricacies surrounding her grace. This secret, as we soon learn, is one frightening, potent, but also one that can send peril to all of the seven kingdoms where Katsa lives.
Iconic Romance
The fantasy romance between Katsa and Prince Po is truly iconic. The dialogue, quips, and the banter that they share is a genuinely invigorating one. Po comes off as the candidly nice guy, not just the strong, but silent type, or the bad guy soon to be lulled to change sides because of the main character.
The relationship of theirs isn't cheapened at any moment, but is ultimately livened by the fact that they're both dynamic characters, with different, sometimes contrasting motives, and this aspect of it all makes the story an all the more absorbing one.
Other Characters
Furthermore, the other characters like Raffin and Giddon are also ones that you fully expect to bleed into the pages with how realistically they are portrayed in the story. They aren't used to just set up a certain scene, confrontation, or anything insipid like that, but are their own characters, humans in all their acts.
On a different note, the worldbuilding, plotting, and the writing is so nicely blended together. It feels like Cashore has been writing for years and years when this is in fact her very first published book.
Must-Read
In terms of worldbuilding, it's a singularly important thing that Cashore didn't choose to bog the book down by making the Gracelings exclusively good or evil manifestations, but their own thing, no matter how random. That pretty much encapsulates all we had to say in our Graceling book review. So, voila, and enjoy.
The two other books in the Graceling Realm trilogy, Fire and Bitterblue, are ones that anyone having read this book should pick up!
---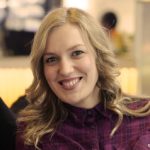 Alissa is an avid reader, blogger, and wannabe writer. (She's a much better cook than a writer actually). Alissa is married, has one human, one feline, and two canine kids. She always looks a mess and never meets a deadline.