---
Best Science Fiction Romance Books
---
Evolution of Science Fiction
When the first science fiction novels came around, they were always intrigued by how a man would react to an extraterrestrial race. The aliens would almost always be interested in enslaving or destroying the human race and many, many books were written with this premise.
Some of these novels were subversive, while others remained adherent to the paradigm which was set up for them. As time went on, the nature of science fiction writing changed accordingly and broad new vistas were journeyed towards as readers didn't want to be stumped by the same manner of writing.
Romance at Its Finest
Of course, we cannot say that for a novel to be considered sci-fi it has to feature extraterrestrials. Invisibility, cybernetic enhancements, and technological developments are all viable themes in science fiction writing, but we just mentioned aliens as perhaps the most intriguing one. Like with other genres, romance entered into the world of sci-fi writing and here we are.
Amazing Combination
The science fiction romance subgenre presents quite the thrilling stories to read because most of the books in this genre have protagonists with complex and exciting relationships. It's science fiction at its finest as the thrilling stories are still there, with all of the action and adventure, but there is one more thing in this genre, the passionate and heartwarming relationship between characters that simply no one wants to miss out on. What will follow will be our picks and choices for the best science fiction romance books.
---
Katherine "Kitty" Katt Series
Gini Koch is a terrific novelist who resides in Phoenix, Arizona, USA. The writing of Koch has always been top-notch and her 2010 novel Touched by an Alien is no exception. Touched by an Alien is the first in the Katherine "Kitty" Katt series.
Main Character
The main character of Touched by an Alien is none other than Katherine "Kitty" Katt. Katt is currently employed as a marketing manager, though her duty as being part of a jury has occupied her day. As she was coming out of the courthouse, the only thoughts Katt had were concerned with the work that she had missed and that she would need to finish as soon as possible.
Soon, her concentration was broken by a couple's argument that seemed like it was only getting worse. You can only imagine what Katt thought when she saw one of them turn into a winged, gigantic beast and went on a rampage.
Jeff Martini
A normal person might have been drawn towards getting the hell out of dodge, but Katt actually ran straight towards the monster to try and stop the ensuing carnage. As all of this is happening, Katt notices that a man has just come into view on her side.
The man notes that his name is Jeff Martini and he is with the agency. Katt is led towards a limousine where she meets Jeff's boss and her world was never the same after that. Her love life, like her life in general, took a great turn, for better or worse.
---
Vorkosigan Saga
Lois McMaster Bujold comes from Columbus, Ohio, U. S. Her novel Shards of Honor is doubtlessly one of the best works that Bujold has written. Shards of Honor is the first of the sixteen-book Vorkosigan series. Let's now proceed further with our best science fiction romance books review.
Cordelia Naismith
The main character of this space opera series is none other than Cordelia Naismith. Cordelia works as the Beta Colonial Astronomical Survey's commander, though when she is attacked on a very important surveying mission, her job might entail more than what she bargained for.
They were supposed to be making a map of the planets in the local area, but their assailants stopped that plan dead in its tracks. While a big portion of the group gets away, Cordelia and one more person are captured by one Barrayaran man.
Lord Aral Vorkosigan
The man is none other than the Lord Aral Vorkosigan. Aral's nickname is the Buter of Komarr. While the Barrayarans were getting ready to attack, Aral himself was assailed upon, in spite of his position in the team.
He takes Cordelia and her crewmate as they walk towards the base of operations of the Barrayarans. The injured crewmate only slows them down, but Cordelia won't let him perish just like that.
Getting Closer
As she and Aral didn't exactly start off on the right foot, they soon learn to rely on each other and must learn to be in sync with the atrocities that are happening around them.
One way to get synchronized is by getting closer. By getting closer, Aral and Cordelia both seem to be wary of embracing the attraction that they feel, though they can't just go on denying it. As the situations get more and more perilous, the hearts of Cordelia and Aral are ready to leap out of their chests and become one.
---
Tornians Series
The novel Grim by the talented mind of authoress M. K. Eidem is one of her most inventive and creative works, to date. Published in 2013 as the first of a four-book Tornians series – not counting the tie-in novels –, Grim is a superb tale.
Grim Vasteri
The main character of Grim is titular Grim Vasteri. Grim is more often referred to as King of Luda, Grim. Grim is also the most fearless, most powerful member of the Tornians. His superior, who also happens to be his brother, has tasked him with locating and acquiring something which is required for their civilization to prosper and proliferate.
The Tornians are slowly going extinct as a plague-like infection changed something in the females so that newborn female babies are a great rareness. For the longest time, the Tornians have been surveying the local regions for suitable partners, to no luck.
Lisa Miller
Grim, himself, bears a scar which makes him unsuitable for becoming a parent as no woman would have him, but his mission is of the utmost importance. Lisa Miller, the mother of two bright little children, was widowed a mere year ago. Her spouse was taken by cancer and a day doesn't go by that she doesn't miss him.
While she has been encouraged to get back on the dating scene, she is unwilling because of her love. On the grave of her spouse, Lisa is standing and lamenting the loss when she is taken. She regains consciousness and her world is turned upside down as she is on a course for an alien planet.
Catching Feelings
As both Lisa and Grim begin spending time together, they try and strike out a deal. The deal they agree upon is scarcely to be followed through as they begin catching feelings for one another.
---
Brides of the Kindred Series
Evangeline Anderson is a woman of many talents. Possibly her greatest is her writing prowess. Without a doubt, one of the most beloved works of Evangeline's is the 2011 novel Claimed.
Claimed is the first of a series named Brides of the Kindred, which has thirty more novels in its composition. Claimed is a wonderful entry into our list of the best science fiction romance books and it is easy to see why.
Olivia Waterhouse
The protagonist, Olivia Waterhouse, is a graduate from nursing school. Olivia thinks that her life is only going to get better from here on out, but she doesn't know that things tend to get worse before they get any better.
As it turns out, Olivia has been drafted. The Military and its forces are not the ones that have picked Olivia; what Olivia has been chosen for is to be a Kindred bride. The Kindred are very large beings of an alien race. Their population is overwhelmingly male, which is why they need brides. What better planet than Earth? What better bride than Olivia?
Baird
One of the Kindred, Baird, has been through much toil and plight in his life. As his suffering has ceased slowly, he is given the chance to claim Olivia as his bride. However, in order to claim her, Olivia must be willing to copulate with him. If she can resist for some thirty days, she is free to go back.
It's not a lightweight feat, though. Baird might be an extraterrestrial beast, but he has a way with his hands and his tenderness is out of this world. As she tries to resist further, Olivia might be coming around to Baird. But, what of her life back on Earth?
---
The League: Nemesis Rising Series
Sherrilyn Kenyon is a brilliant writer who comes from Columbus, Georgia, USA. Kenyon is known for writing amazing science fiction romance novels, but her 1995 publication of Born of Night is surely one of her greatest. Born of Night is the first in her series named The League: Nemesis Rising.
Ichidian Universe
In the so-called Ichidian Universe, there is but one group that controls all others. The League is their name and their rule is not the object of any game. The League's assassins and hitmen are known to be exceedingly strong, merciless, and without any fear.
As it happens, though, the powerful foundation of The League is broken by the pervading and continuous influx of corrupted members. One of the League's most capable assassins, Nykyrian Quikiades gave up his position because of the corruption in The League.
Kiara Zamir
Since his leaving of The League, Nykyrian has lived as an escapee as The League has been trying to capture him. He is a bit too smooth for them, though. However, one day Nykyrian finds himself forced to protect a girl named Kiara Zamir in spite of his knowing better.
Kiara's dad is a politician and his rivals want him to be under their will. Kiara's life takes a sharp turn once she finds herself a runaway with Nykyrian. She loathes the assassins, knowing that they took her mother's life.
Staying Alive
Nonetheless, Kiara needs to find a way to work with Nykyrian if she intends to stay alive. As both of them find themselves needing to rely on the other, a bond is made and this bond only flourishes as both of them are dragged into more and more danger, but also into more and more passion.
The Born of Night novel is one of the easiest picks for our list of the best science fiction romance books, as you can surely see.
---
Amber Bierce
The Last Hour of Gann talks about a few main characters gradually throughout the whole story. The first one who you get to meet is a girl called Amber Bierce. She is a character who has lost so much in life and all she has now is the company of her beloved sister and two tickets off-world, to a better future.
Uyane Meoraq
This promise for a better future was not fulfilled as when they reached their destination, they saw an even more wrecked world than before. Uyane Meoraq is the second main character who you get to meet and he is the other half of this passionate alien romance that is about to be presented into the story.
---
Sirantha Jax
The second book on our best sci-fi romance books list talks about a character named Sirantha Jax. She is a very special character in this world as she possesses a power that many want and no one else has. She can jump freely between ships through what's known as grimspace.
Sole Survivor
Her fun is about to change when the ship she is currently on crashes and kills everyone on board, everyone except Sirantha. She is then taken prisoner and her only chance of freedom is by helping overthrow an established order. There is another special character in this group of rogue fighters who will free her as you will meet them yourself.
---
Devi Morris
This is a thrilling sci-fi story about a character called Devi Morris, a very ambitious girl who has big plans for her life, plans that others would find crazy and impossible to accomplish, but not her.
The Glorious Fool
She begins carrying out her steps of this big plan and the first one leads her to get a job on a tiny trade ship. This ship is known to be reckless and always fun of surprises, its name says it all actually, it's called The Glorious Fool.
First Steps
She knows nothing about this ship and the crew inside yet, but she will. You get to find out if she makes it through this hard first step and proceeds to the second step of her plan. This ship will definitely not give up without a fight and Devi is going to realize this herself.
---
Rose McKenzie
Dark Horse is one of the best science fiction romance books adults and the story inside is going to introduce you to two separate characters who are about to have their worlds connected. The first one you read about is Rose McKenzie, she is an alien to the other main character you will read about.
Dav Jallan
Captain Dav Jallan is the other one and he meets Rose when he randomly stumbles upon a Class 5 Starship and sees all the crew is dead, except a gorgeous alien called Rose. You are about to read a story of passion and danger as these two form a strong bond and discover a threat that is more than they can handle alone.
---
Alexis Solovy
This is another story in which humanity has managed to expand across the galaxy, in this case, they inhabit 100 worlds, and all of the events that are happening take place in the year 2322. One of the main characters you get to meet first is Alexis Solovy.
Earth Alliance
She is a royal member of the Earth Alliance, both of her parents are war heroes and leaders but Alexis only wants peace and not war. All of that is about to change and she will be forced to act when she meets a mysterious spy who is going to thrust her in a new world of danger and mystery.
---
Tasha and Jace
Linnea Sinclair is a brilliant science fiction author who brings you another one of the best science fiction romance books out there and this book is fairly long.
In this story, there are two sides with different opinions on many things which is why they are close to destroying each other. A few very interesting and important characters in this story are Captain Tasha "Sass" Sebastian and Jace Serafino.
Branden Kel-Paten
Tasha is under strange circumstances as she is now serving her former enemy, the biocybe Branden Kel-Paten. Jace is a character who has information that could destroy Sass's entire life and the biocybes for that matter. What will happen next between these characters is up to you to find out.
---
Trilby Elliot
We have another thrilling book from Linnea Sinclair again and this one focuses on a character called Captain Trilby Elliot, a girl who is not doing very well currently as she has lost her money, her ship, and her boyfriend.
Survival
Her luck is only about to get worse from there as someone very powerful has appeared who wants Trilby Elliot dead. Now, she has to find a way to make money and be able to survive what is about to come. A few more characters will appear, some friends and some foes, but the story only gets more exciting from there.
---
Meli Galdes
A lot of romance is to be seen in this sci-fi book before you and this romance is going to be between two enemies. The story begins with a girl called Meli Galdes, a skilled and talented warrior who has amazing skills, ones that have managed to make her family's interests grow and have earned her an early retirement.
Celino Carvanna
There is just one more thing that she has to do, kill the man who ruined her entire life, Celino Carvanna. This woman is about to enter his world and leave him helpless as Celino falls madly in love with the woman that is about to kill him. Find out what happens next between these two characters.
---
Chasidah Bergren
We have yet another book from this award-winning author and it's just as thrilling as her others. This story begins with the introduction of a former pilot known as Chasidah Bergren. She is currently court-martialed for a crime that she definitely didn't commit and is now off to a prison where no one has ever escaped.
Gabriel Sullivan
Another thrilling character you get to meet is Gabriel Sullivan, a mercenary and smuggler who is supposed to be dead. The creation of dangerous killing machines has him worried and these two characters are about to meet as things are going to get very dangerous very soon.
---
Gillaine Davre
The last book in our article is by Linnea herself again and this story is definitely not least. The captain of the Raheiran Special Forces, Gillaine Davre, has found herself in a wreckage as her ship time traveled and crashed. She is in a new world where she has become an icon who has countless followers.
Mack Makarian
A special one of these followers is Mack Makarian, a highly seductive character who might be her last hope of survival after a deadly enemy from the past appears once more. These are our favorite and some of the best science fiction romance books and hopefully, you will find most of them exciting to read. Definitely check all of these out if you are a huge sci-fi and romance enthusiast.
---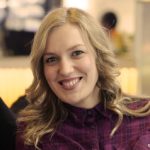 Alissa is an avid reader, blogger, and wannabe writer. (She's a much better cook than a writer actually). Alissa is married, has one human, one feline, and two canine kids. She always looks a mess and never meets a deadline.