Man With Many Names
The author we will be going over in this article is known by many names. He is Jeremy Bishop, Jeremiah Knight, Ike Onsoomyu, Kutyuso Deep, but most importantly, he is Jeremy Robinson. He is a writer whose variety of work is on par with all of the different names he possesses. He is known for sewing his stories together with elements of science, history, and mythology altogether.
The hometown of the novelist is Beverly, Massachusetts where he spent the first twenty years of his life until he started a family in New Hampshire with three beautiful children. His first step into the writing world was a not-so-productive indie comic writing gig. After that, he opted out of being a comic to pursue screenwriting which he seemed to be at least partially successful at.
How it Started
In two-thousand-three, Jeremy would go on to publish his first book titled "The Screenplay Workbook". He must have liked writing books as he would then switch over to being a full-time writer. There are more than seventy novels published by him as of now and he is still not showing any sign of slowing down. So, let's take a look at his rich portfolio and talk about the most notable pieces.
---
Best Jeremy Robinson Books
---
Sub-Series
Of course, I will be starting this article with a series consisting of the most popular Jeremy Robinson books. The Chesspocalyse Series provides us with eight thrilling stories about a covert black-ops group named Chess Team. Chess Team, and mainly the group's field leader Jack "King" Sigler takes part in operations all around the world with countless different motives. He is often confronted with treasures that can't be put a price on and dangers beyond the capabilities of a usual man.
I told you that the series consists of eight books but the best way to look at it is that it is made of two trilogies and one duology. We will focus on the first trilogy named Brainstorm a little while later so let's just go over the rest. The second trilogy Tripleshot is made up of stories about Queen, Rook, and Bishop all of whom try to fight with unseen forces. In the duology Doubleshot, we follow Knight and Deep Blue as they face very material threats.
Captivating
This one of the best Jeremy Robinson book series just pulls you in deeper as you read your way through it. All of the characters are well-written with each of them having a unique set of personalities and vibes. I found it enjoyable to read about their stories one by one and get to know them individually. The stories themselves are filled to the brim with great action and political concepts that were written with a lot of attention to detail.
---
Solidify His Place
The second place in our article goes to another series consisting of some of the best rated Jeremy Robinson books, Nemesis Saga. It is a series of six books with the first one of them being sort of a prequel for the next five books. This series carries an important place in the portfolio of Jeremy Robinson because it started right after his rise to the spotlight and it was the perfect success for him to solidify his place.
To give you a little glimpse of the plot, the first book of the series titled "Island 731" introduces us to a still functioning World War Two-era Japanese military base. The main focus of the facility is on scientific experiments, mostly procedures on human subjects that have a high probability of turning them into monsters. I think you can figure out the rest. The facility suffers quite a number of security breaches and several abominations are let loose.
Relatable and Amazing
One thing I really like about this series is the protagonist Jon Hudson whom I also think is the reason these are some of the top rated Jeremy Robinson books. He is a character that you can both relate to and be amazed at. Other than that, the novelist is definitely not shy to show off his creativity in these pieces as he works with some of the most original and horrific ideas I have had the chance to read this year.
---
Horribly Underrated
The third place in our article goes to yet another piece among the best Jeremy Robinson series, Infinite. It is made up of four great books that I think are horribly underrated. I can understand why that is of course, they are more history-focused rather than the science fiction or action pieces that the author's reader base prefers. Still though, I think that's a shame given that it is my personal best Jeremy Robinson series.
The four books' titles are simple yet explanatory; Sacrifice, Devotion, Loss, and Faith. Because of this, I think the author has done a great job of creating accurate expectations for these books which is generally overlooked but massively important. The plot itself is built upon the concept of reincarnation. The main character Maya is dead and if she wants to be one with her loved ones, she must relive, confront, and accept all of her previous ones.
Filled With Soul
I would not be overstating if I told you that I fell in love with this series. The novelist's spins on death and redemption almost made me jealous that I was not the one who thought of them. Other than that, I give a big thumbs up to the historical and mystical nature of the books even though the majority of readers did not do so. Science fiction is surely fun but stories of the past can be filled with soul.
---
Enjoyable Time Killers
I will be continuing this Jeremy Robinson books ranked article with the Origins Series, a collection of five science fiction thrillers. I would like to take this piece as an example of something that I noticed in almost all of the author's work. If you ever look at a series by Jeremy Robinson and at the books in order of publication, you will notice clashes with the narrative order. In this instance, the middle book is published two years after the series final.
With that out of the way, we can now talk about what the books are all about. The pieces range all the way across from all-out extraterrestrial war to ancient advanced civilizations and do not stop until it goes all the way deep into the ocean. From my experience, these books are not necessarily mind-blowing or exceptionally scary but they are decently written stories that you can use to kill a little time and enjoy yourself.
Something For Everyone
The thing that pulled me in the most about this series was the wide selection of concepts to choose from. The fact that the books handle different stories can be seen as a downside for a series but I would say it is not that bad. I would bet money on a random person taking a look at the books in the series and being interested in at least one of them. Of course, the stories being interesting does help.
---
The Last Hunter
Next up in our Jeremy Robinson book reviews article, I will be giving you my opinions on Antarktos Saga. The saga consists of five fantasy thrillers that were published under the collective title "The Last Hunter. I think this naming preference can be attributed to a certain book from the Origins Series that we talked about. One of the Origins' books is titled "Antarktos Rising" and the publishing agency might have opted out of using the name for clarity.
Antarktos Saga tells us the story of Solomon Ull Vincent, the first ever human to be birthed in Antarctica, and the self-proclaimed "The Last Hunter". He was born on the second day of September in 1974 and heard endless stories about his glorious birth. When he would go on to revisit his birth continent after thirteen years though, the unknown horrors of Antarctica would be the only ones welcoming him home.
Younger Audience
This will be a first in the article but I did not really enjoy this series. It was a great disappointment for me overall since I had gone through a lot of positive reviews before picking the books up. The main reason it did not "click" for me is the fact that this series reads like it was written for a younger audience, teenagers. There were a lot of immature tropes which held the stories and the setting back.
---
Abandoned Project?
Halfway through our Jeremy Robinson book list, I will try to give you a taste of the SecondWorld Series. I am not really sure if I would call it a "series" but that's what the author says. The reason I have brought that up is that there are only two books and the second one is just a side-story novella. Considering they were published in twenty-thirteen, I think this is an abandoned project.
In the first book, we accompany Lincoln Miller who is a retired Navy SEAL working as a special agent for Naval Criminal Investigative Service. While he is investigating a pollution case in a sub-oceanic research lab in Florida, the Earth is devastated by a mass chemical attack. A modern organization of Nazis are behind the event and the retired SEAL has only a week's time to figure this out if he wants to save humanity.
Quite Decent
The second book is titled "I Am Cowboy" and it tells us a follow-up story about an accomplice of Lincoln in the first one. As harsh as it is to see an artist abandoning one of their projects and even harsher to read it, I actually took a liking to these stories. I would not go as far as to say they are among the best Jeremy Robinson books but they are, by all meanings of the word, quite decent.
---
Barren, Dead World
Our search for the best Jeremy Robinson book is far from over and now, we will be taking a look at the first standalone novel included in the article so far. The Distance is a post-apocalyptic story that uses concepts from the author's past work such as instantaneous catastrophes and ill-intended foreign species. That being said, it brings new concepts like isolation to the table as well.
The story starts off in a familiar setting, August Morrison has been working in an underground research facility and he rises to the surface to find a barren, dead world. There is also Poe McDowell, a pregnant woman who survived thanks to a pod-like device when her parents crumbled to dust right in front of her eyes. They find out about each other after a drunken radio broadcast by August but they will not rejoice easily as the danger is still present.
Promising Standalone
This was very interesting for me to read since it was the first standalone Robinson novel I picked up and I was curious as to how different it would be from the series. My interest was satisfied with a beautiful, jaded world and a thrilling story keeping me on my toes. I have a grudge that the best Jeremy Robinson books are single pieces. The novelist writes wonderfully with the freedom of not having to think about continuation or accuracy.
---
Main Attraction
Before we go deeper into standalone pieces, let's talk about a series that I have mentioned above. Made up of some of the best action books by Jeremy Robinson, The Brainstorm Trilogy is the sub-series that I left out of the Chesspocalypse Series section. The three books can be seen as the main attraction of Chesspocalypse since they tell the adventures of the lead character Jack Sigler, also known by the callsign: "King".
We tag around King as he goes on a series of quests to intervene in the discovery and deployment of an apocalyptic infection in Ethiopia, investigate a covert research operation aiming to create an infinite energy source in Arizona, and finally, take a Paris trip to get his hands on Brainstorm who had been behind those two conspiracies and more. He not even once discriminates against foes whether they be humans, myths, or ghouls, and takes them down all the same.
Bond Against Zombies
Jack Sigler's stories make up for some of the best Jeremy Robinson novels in my opinion. He feels like a more relatable and modern spin on the classic, outdated spy trope. Not just that, the stories woven into the books are countless times more enjoyable compared to the usual espionage works that we get. If you like the thought of James Bond fighting off undead monstrosities, I would say this is the perfect read for you.
---
Dark as he Gets
Coming up next for the best Jeremy Robinson novel title, we have Forbidden Island. It is a very dark, as dark as I have seen the author get, mystery thriller with a great story as we are used to. I want to take a second to point out that although the subject matter of the book is grim, the author gives us a beautiful setting yet again.
It tells the story of Rowan Baer who had been dishonorably discharged from the U.S. Army Ranger and is on verge of giving up completely. At least until he is called for a research expedition to the infamous North Sentinel Island. He will get mixed up with all kinds of people in his journey, and discover the true meaning of evil.
Troubles
I really appreciated the author's work on the characters' troubles in this book. This is not to say his earlier work lacked this but that he focused a little more on it this time around and it came off perfect. There were also a lot of well-executed moral conflicts that just added more flavor. All in all, Forbidden Island is one of the biggest competitors to be the best Jeremy Robinson book.
---
Packed With Moral Conflict
We will be ending this article with the latest Jeremy Robinson book here, Alter. It is another piece packed with moral conflict which we do love. It also achieves to stand out with an intense, primal style that none of its precursors aimed as much for. It feels like Robertson let his mental walls down to write a story that will make you feel the thrill of it in your heart.
Dr. Gregory Zekser is a completely kind-hearted man. He greets us just when he is done navigating the depths of the Amazon to deliver medical aid and knowledge all around. However, his trip is extended indefinitely when the plane carrying him back to Massachusetts crashes down into the forest. The wilderness where he once spread kindness will now be his prison, and even his coliseum.
New Direction
Jeremy Robinson's new book is almost a complete change of direction for him. He has slowly gone from wars against monsters or advanced species to wars waged inside one's mind, and I feel that reaches its peak in this book. He is noticeably more interested in how the characters are feeling and how they are expressing them. I will be excitedly waiting for him to progress in this dimension.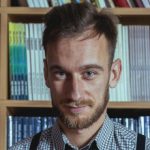 Robert is a science fiction and fantasy geek. (He is also the best looking Ereads writer!) Besides reading and writing, he enjoys sports, cosplay, and good food (don't we all?). Currently works as an accountant (would you believe that?)