Bio
Lafayette Ronald Hubbard was born on the 13th of March, in the year of 1911, in Tilden, Nebraska, United States of America. Lafayette Ronald Hubbard is far more known as L. Ron Hubbard. Hubbard was an American writer of sci-fi and fantasy tales. Additionally, he was the founder of the Church of Scientology.
As noted, he was born in Tilden, Nebraska, to mother Ledora May, born as Waterbury, who was a teacher, and father Harry Ross Hubbard, who was an ex-United States Navy officer. The family moved to Kalispell, Montana, but they settled down in Helena, in 1913. When the First World War came, Harry Ross rejoined the United States Navy, while Ledora became a state government clerk.
---
Best L. Ron Hubbard Books
---
A Turbulent Life
In the period of the 1920s, the family was forced to move around the USA and overseas quite a lot. Two weeks short of his thirteen birthday, Hubbard gained the Eagle Scout rank, in 1924. A year later, Hubbard was a freshman at Union High School, Bremerton, but a year later, he was at Queen Anne High School, in Seattle. It's important to know that Hubbard had a very turbulent life, which pays dividends in his work. With that noted, let's see what the best L. Ron Hubbard books are.
---
Massive Series
Hubbard's Mission Earth series is, to put it bluntly, one of the best Hubbard series we've encountered yet. The series is also home to some of the most popular Hubbard books and the best-selling L. Ron Hubbard books, as well. Now, let's take a look at the order to read Hubbard's books of this series:
The Invaders Plan
Black Genesis
The Enemy Within
An Alien Affair
Fortune of Fear
Death Quest
Voyage of Vengeance
Disaster
Villainy Victorious
The Doomed Planet
The Accolades
Having put these particular L. Ron Hubbard books in order, let's see what the books are all about. Worth noting, before we get to the story at hand, is that these books have been sold more than five million times and have been featured on a number of bestseller lists in countries across the whole, wide world.
The series has also won several different awards, a notable one being the Nova Science Fiction Award, but no less worthy is the Cosmos 2000 Award, too.
The Incursion
The book at hand, namely The Invaders Plan, starts with the so-called Voltar Confederation. The Voltar Confederation has just launched a long-range arrangement to utilize Earth as a strategic means to one-up their enemies.
Soon enough, though, the Voltar Confederation is informed that the Earth is slowly being devastated by the effects of drugs, politics, pollution, war, and the like, so that they have no choice but to intervene.
A Spy Among Us
At the behest of the Confederation, it is Combat Engineer Jettero Heller that is dispatched on this undercover, very secret mission to ensure that Earth doesn't destroy itself.
What Heller doesn't know, however, is that the Coordinated Information apparatus, a different faction of the Voltar Confederation, is utilizing the Earth as a chance to supply drugs, so that they send their own agents to hinder Heller in his own mission. One of L. Ron Hubbard's best books and not just of this L. Ron Hubbard's series.
Action-Packed
Going forward with the L. Ron Hubbard novels list at hand, we come to the second novel in the decalogy, namely Black Genesis. Black Genesis was published in the year of 1986.
In Black Genesis, the word action-packed is no understatement. Going from the heroin-infested streets of Turkey, all the way to the government corruption and manipulation present in the United States, we are in for a very, very intriguing ride. Among the best L. Ron Hubbard novels and justifiably so.
Many Evils
Earth and the people of Earth are torn by wars between the various mobs, between criminal organizations, with hitmen, murderers, ladies of the night, drug tycoon, and agents of the government all working against the common man.
In this tale that relishes in extortion, in forsaking, and in the thrilling potency of tension, the reader is going to be on the edge of his or her seat all the way through. We cannot recommend this novel quite enough. One of the best L. Ron Hubbard science fiction books.
Whom to Trust?
In the third novel in one of the best Hubbard book series, titled The Enemy Within, there is a lot of action and a lot of intrigue. Knowing what happened in the first and the second book of the series, it stands to reason that a human cannot be sure of who his friends are, nor even who his enemies are, which is a wholly uncomfortable and inauspicious predicament.
What's worse they can be your closest friend, your annoying boss, the guy at the counter in a market, and even your own partner. Out of all the L. Ron Hubbard's books, if you're looking for the best-rated Hubbard books, then look no further.
Not the Only Ones
The only ones, that do actually know who the enemies and the friends of the humans are, are the Voltarians of the Voltar Confederation. The Voltarians have been rather successful in blending in with the humans. So successful that being stumped at this achievement is very much in line with the events.
The Voltarians walk among the common man, they work with the common man, but what do they really want? A Voltarian, namely Jettero Heller, is in a similar enigma to humans, because he cannot reconcile who he can trust.
Loyalty Is Hard to Find
Jettero Heller is working with the ambition of creating a substitute for gas to fuel his 1968 Caddy for a car race in Long Island, which could be where the fate of the Earth is decided, for better or worse.
Soltan Gris, a rather malevolent Voltarian is working alongside a number of different insidious humans to undermine and to eliminate Jettero Heller. Lucky for Jettero, he doesn't trust anyone enough so no one can get close enough, or can they? One of the best books written by Hubbard, if you ask us.
Two Killers
Book number four that one must get to when following the best sequence to read Hubbard's books belonging to the Mission Earth series is, of course, An Alien Affair. Another of the greatest Hubbard sci-fi novels follows the perspective of two characters, namely Hammer Malone and Killer Brag.
The two of them were the ones that went after Heller, with explosions streaking the background, with fear and terror in the air, with fuel mingling their noses.
All for One Man
While everyone was trying to get away, Hammer Malone and Killer Brag were launching themselves toward Jettero Heller, just as he turned around to face them head-on. The novel is narrated by the murderer that went through some twenty or so light-years to put a seal on the Earth's destiny.
The tale at hand is one of the most intriguing, most fulfilling, and most entertaining works of fiction that Hubbard has penned, to date. One of the best books by L. Ron Hubbard.
---
Millennium-Long Captivity
Battlefield Earth is another worthy contender for being Hubbard's best book. The novel at hand is also one of Hubbard's best-selling books, too. Battlefield Earth was published in the year of 1982, spanning a whopping one-thousand or so pages.
Among L. Ron Hubbard's books science fiction has been blessed to have in its collection, one cannot do without mentioning Battlefield Earth. For about a thousand years, Earth was under the rule of an alien species that invaded the planet, and after such a long time humanity is a species that seems to be on the verge of extinction.
The Last Ones
Out of the very limited number of humans that have succeeded in surviving so far, there is but only one man so bold as to take the position of leading humanity forward.
That man is none other than Jonnie Goodboy Tyler, who is willing to stand against the truly mighty and terrifying power that the Psycho empire has and, in spite of it all, will fight until he draws his final breath or until his race is free from the shackles.
---
Inside the Mind
On the entire list of L. Ron Hubbard's books, it seems that none is quite as revered as Dianetics: The Modern Science of Mental Health. The book at hand belongs in the league of the top Hubbard books. It was published in the year of 1950.
Dianetics deals with the many stresses, problems, nervous ticks, and anxieties that humans face throughout their lives. Even if it is depression, a terrible strain on a person's mental health, Dianetics has an answer, according to Hubbard. It is an all-too-human thing to have felt at one point or another that something is holding you back or pulling you in the opposite direction you want to go.
Reined in
That which has you tethered and limits your mobility is, as Hubbard suggests, the subconscious, the reactive, and unconscious part of the mind, which keeps the most sorrowful experiences of man and utilizes them against man.
Using his very own experience with the topic, Hubbard has composed a mighty volume that we recommend picking up. Among the best Hubbard books that we have ever had the joy of reading.
---
A Skeptic
Following along with the list of Hubbard's novels, one has to come to the mighty tale that is Fear. Fear is a standalone novel, one of Hubbard's best novels, as far as we're concerned, that was published in the year of 1952, spanning nearly three-hundred pages. Fear is a tale that introduces us to James Lowry. James Lowry is a professor, who, by his own explanation, was not a believer in the supernatural.
James Lowry didn't believe in any ghosts, witches, malevolent spirits, demons, devils, or the like. But, as is known, when something supernatural happens, having an abnormal reaction is something quite normal. Such a thing happened to Lowry and it changed his outlook on life, completely.
Unexplainable Events
When enjoying a sweet, tender evening in spring, James Lowry noticed his hat inexplicably vanishing. All of a sudden, James can't recall what he had been doing for the past few hours. Before long, Atworthy, the town where Lowry resides, begins changing in all too odd and even bizarre manners.
A terrible secret is what the driving force behind these changes is, but how is it that James Lowry, a skeptic not too long ago, can stop this supernal threat? Perhaps this is even the best Hubbard novel.
---
The Road to Joy
Published in the year of 1981, The Way to Happiness maintains its position on Hubbard books list as being one of the best Hubbard books to read. The Way to Happiness is a volume that we recommend wholeheartedly to all our readers. The Way to Happiness is a book that examines bliss, delight, glee, and happiness. It brings forward the assertion that joy is something truly invaluable.
If a person is unable to go forward or to survive his or her current situation, then there isn't any kind of fulfillment or happiness that can be attained, as such. It is not bizarre or odd to say that surviving in a society so immoral and so backward is quite a difficult task, but it is something that must be endeavored.
All Parties Concerned
Even if your survival is seemingly ensured by your actions, you ought to be aware that the actions and the doings of those around you are also indicative of your success.
This means that the happiness and the fulfillment that you enjoy can quite easily become a dark and gloomy tragedy by dint of what others do. Featuring some very, very keen insight from Hubbard, the book at hand needs to be read completely to be enjoyed entirely.
---
Terrific Work
The Problems of Work is not just here to pamper the list of Hubbard book reviews. It is a terrific volume and one that we cannot do without mentioning. It was published in the year of 1956, spanning around two-hundred pages.
Man's Toil
In Hubbard's very own opinion, Life can be regarded as being divided into ten smaller aspects. These smaller aspects include a single tenth of relaxation, a single tenth for the political aspect, a single tenth for the familial facet, and the rest, namely seven-tenths, is composed of work. In regards to this, Hubbard is here to apply to teachings of Scientology to this so great part of life, namely work.
New Outlook
Work, which is a wholly intrinsic and paramount part of life, is something that has irked the minds and plagued the ruminations of many great thinkers, but no one before has ever applied Scientology to the question at hand. Now, Hubbard is utilizing all of his experience and all of the insights that he has to bring closer the truth about work, fulfillment, and life.
---
Must-Read
Self Analysis is the final book that we will be examining today. If anyone was asserting what the list of Hubbard's books ranked would look like, then Self Analysis might just find itself as being the best L. Ron Hubbard book ever.
Looking Inside
Self Analysis is a volume that concerns itself with a kind of mental training regiment that should enlighten the readers on the topics that concern life in general, or a specific aspect of life, like relationships.
The book at hand contains ways to improve your memory and capacity for remembering things, to better your reaction time, to heighten your senses so far as survival is concerned, and to do away with stressful things.
Introspective Notion
In Self Analysis, the writer speaks on a variety of topics, and they all contain very important advice and insight. Something very significant that ought to be given the due attention it requires is the moment when pleasure comes.
It should not be glossed over, but be focused on. Another important thing that the author writes about the life force implicit in all of us, the energy it has, and how we can use it to our best advantage.
Recommendations
Dead Men Kill and Scientology: A New Slant on Life are two books that we think our readers might enjoy if they are interested in Hubbard's writing.
---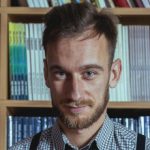 Robert is a science fiction and fantasy geek. (He is also the best looking Ereads writer!) Besides reading and writing, he enjoys sports, cosplay, and good food (don't we all?). Currently works as an accountant (would you believe that?)