---
Best Science Fiction Comic Books
---
Thrilling Experience
Comic books are among the best form of reading material in terms of entertainment and letting that imagination flow wild. Thanks to the super exciting stories in science fiction comics and the out of this world illustrations, you always get a thrilling reading experience with sci-fi comic books. So, check out our top picks for some of the best science fiction comic books out there if you are looking for some really good books.
---
Cybercriminals
Ghost in the Shell is the first book we are about to show you and the story inside follows a character called Major Kusanagi and he has been tasked with finding and tracking down a few of the most dangerous terrorists and cybercriminals.
Mysteries to Uncover
Included in this band of crafty criminals is a ghost hacker woman who is about to become a bigger part of Major's life than he would have expected. There are many mysteries to uncover here as the real thrill of the story has just begun.
---
New Life
The second book in our best science fiction comic books review is a thrilling sci-fi romance comic that tells you the story of a forbidden love between two soldiers from opposite sides.
The story gets even more exciting as these two characters are about to bring a new life into this dangerous and stressful world.
Much More
A baby girl is born between two races at war who hate each other and you get to see what happens later as this story continues in the sequel to this book.
There are plenty of thrilling things to see in this story as strange secrets and mysteries are at every corner and the adorable baby girl that will soon be born has much more to her than what you can initially see.
---
Absolute Thrill
Watchmen is the name of the first volume in Alan Moore's 12-book comic series also called Watchmen. There is a thrilling story that is about to begin in this book and you can find all about that from here and even more as you start the book for yourself.
Influential
Anyway, this is a story about a band of superheroes who first appear in the 1940s and 1960s and these superheroes turn out to be very influential as they play big parts in huge events throughout history, such as the Vietnam War and the Watergate break-in.
You can definitely expect a very thrilling story in this book and there is no doubt that you will continue with the other 11 books of the series.
---
Forget Your Comfort Zone
This amazing sci-fi comic book is perfect for the young adult audience as the main characters of this story are junior-high-school students who are about to be put out of their comfort zone after they are taken to a remote island where things are about to get real.
Ruthless Program
These kids are going to play a part in a ruthless authoritarian program which will force them to pick up their given weapons and kill each other until one sole survivor is left standing. Why they are going to do this is up to you to find out as we don't want to give out too many spoilers in our review.
---
Crazy Adventures
Here is an amazing sci-fi comic book that is too cool for any sci-fi fan to refuse. This is the story of a unique and very exciting character known as Tank Girl. She always does things her own way and the adventures she goes on are worth talking about for years to come.
Worth a Read
The illustrator of this amazing comic book is Jamie Hewlett and you get to experience a very well designed book that is here only to give you an exciting reading experience. The book is also the first volume of their series about Tank girl and you have 3 more books to keep you entertained after this one.
---
Deadly Plague
This is the fascinating story of Yorick Brown, the only male human left alive after a deadly plague has somehow eradicated all Y chromosome carriers on Earth. Yorick has realized that this is the case but has no idea why it is how it is and why is he the only male human who has survived.
Ampersand
Also, he has his trusty companion, the monkey Ampersand, who will be joining him on this adventure. This is a super exciting story and the graphics are something to be excited about as well as there are three illustrators who worked on them.
---
100 Years Later
We Stand on Guard is also the name of the series that this book is a part of and there are 5 more thrilling books to go after this one. This story takes place 100 years in the future and follows a brave group of Canadian civilians.
Freedom Fighters
These people were forced to become freedom fighters as the situation they were in was leaving them no other choice. Now, they must defend their homeland from an opponent who is way superior in terms of tech than them, the US of America. How this story plays out is totally up to you to find out.
---
Disappearance
The last book in our review is Orbiter, a story about a crew who suddenly disappeared with their space shuttle ten years ago has somehow returned without any explanation.
Too Unreal
This shuttle is about to tell you an unbelievable story about a journey through the solar system that will make you jealous for not being there. As more secrets are revealed, you find out that this journey was not only in the solar system, but to a place that is too unreal to even imagine, but definitely there.
These are a few of the top picks we believe are worth as the best out there so be sure to give as many as you can a read if you wish to learn about some very exciting sci-fi stories with some of the coolest illustrations and characters.
---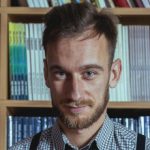 Robert is a science fiction and fantasy geek. (He is also the best looking Ereads writer!) Besides reading and writing, he enjoys sports, cosplay, and good food (don't we all?). Currently works as an accountant (would you believe that?)