---
Best Werewolf Romance Books
---
Fear of the Unknown
Everyone loves a good scare, don't they? Our fears can come out of a number of things. They can be something innate like the fear of the unknown, the fear of a loud sound, or the fear one experiences when his footing is imperiled.
On the other hand, our fears can be a bit more grounded in reality, like the fear of losing a loved one, losing your livelihood, or losing something that is very dear to you – your car, for instance. Once more, our fears can exceed the bounds of reality and be based on a fear of something supernatural, like a werewolf.
Awesome Combination
We've all surely seen movies with werewolves where the point isn't just the fact that werewolves are amongst us, but how a werewolf behaves in a relationship with another werewolf or, more often, with a normal human being. Thus, romance novels with a focus on werewolves have become a staple in the horror genre. With that said, we will now proceed to give our picks for the best werewolf romance books.
---
Otherworld Series
Kelley Armstrong is a terrific novelist from Sudbury, Ontario, Canada. The works of Armstrong are always strong and her novel Bitten is doubly so. Bitten belongs to the Otherworld series of Armstrong, as well.
Elena Michaels
Protagonist Elena Michaels has not had it as easy as some people have. Elena lost her mum and dad to a car crash and this sent Elena in and out of orphanages and foster families. Oftentimes, Elena found herself in a strange family where she was mistreated quite a lot.
In the years that would come, Elena had grown used to the terribleness of people and had lost hope. Then, she met Clayton Danvers. Immediately, Elena was smitten for him. The time they spent together saw Elena be as normal as she could ever want and she was thankful for having Clayton. That and Elena being bitten.
First Girl Ever
Clayton, as we learn, is a werewolf and bit her. What's more is that Elena seems to be the very first girl werewolf in history. Years later, she has a boyfriend named Philip and has found a job as a journalist.
The compulsions she has as a werewolf find Elena hunting and killing rabbits in a ravine close by. She doesn't like this aspect of her, but if she doesn't slake those appetites, then she will lash out at the ones she loves, like Peter. Jeremy, the boss of the pack with which Elena is sided, gives her a call. Elena is told to journey to Stonehaven because they've detected a stray werewolf that is killing off members of their pack.
Hunt and Kill
The worst of the situation is that she's going to have to leave Peter in Toronto while she goes to Stonehaven, she's going to have to hunt and kill a werewolf, she's going to be in danger, and to top it all off, she's going to have to work with the man that turned her into a werewolf: Clayton.
---
Mercy Thompson Series
Patricia Briggs is a terrific authoress coming from Butte, Montana, USA. The 2006-released Moon Called is a Native American romance book and one of Briggs' most beloved stories. It is the first in the great series named Mercy Thompson.
Main Character
Mercy Thompson, the series' titular character, has lived quite a life. Thompson is a skinwalker or walker, for short. While she was just a baby, a couple of months old, Mercy was seen by her mother as she turned into a coyote.
Having no other recourse, seemingly, the mom of Mercy entrusted Mercy in the hands of a pack of werewolves. She stayed with them well into her teenage years when she departed from the group. Nonetheless, they still keep an eye on Mercy.
New Group in Town
When Mercy begins noticing that there is a new group of werewolves in her part of the city, Mercy is wary of what is happening. When she notices that her new neighbor is Adam, a member of the pack that Mercy left, she is sure that there is trouble nearby.
As things begin taking a turn, Mercy finds herself back in the pack as they all try to battle the force that has found its home nearby. While this is all going on, Mercy is also struggling to keep her feelings for her former inamorato in check.
Must-Read
Without a doubt, Moon Called is an indispensable read if one is trying to find the best werewolf romance books. The whole series, in fact, is something to pick up as the books are just wonderful.
---
Immortals After Dark Series
Kresley Cole is a brilliant authoress who was born and raised in the USA. One of her best stories is undoubtedly the 2007 novel Wicked Deeds on a Winter's Night. Accordingly, Wicked Deeds on a Winter's Night is the third in a series of at least nineteen called Immortals After Dark.
Bowen and Mariketa
The main characters are Bowen, a werewolf, and the witch prodigy Mariketa. Mariketa is trying to juggle a lot of things in her life just so she can get the approval of her close ones. Bowen, however, is more than just a few centuries old as we learn that he lost his mate eight centuries ago.
Since then, he has not done anything save mourn her death. Bowen doesn't think much of witches and he happens to meet Mariketa at a competition so as to get the chance to go back in time. Bowen wants to go back and save his mate, while Mariketa hopes that her dormant abilities will emerge when she bests the lot of them.
Obvious Attraction
They have a couple of interactions and find themselves hiding the fact that they are attracted to one another. Bowen especially finds himself angry with his feelings and even thinks he's being fooled by her witch powers.
As the competition comes to a halt after an incident, we see Bowen saving Mariketa and coming to terms with the fact that he actually likes her, a witch. Bowen is sure that his feelings aren't a lie and he thinks that his second chance at having a mate has just presented itself to him.
Destined Mate
However, Mariketa isn't content with just being along with because he thinks that she's his destined mate. She wants to get to know each other and go from there. However, with the sinister forces that lurk in the dark, they might not get the chance.
---
Parasol Protectorate Series
Gail Carriger is a great author from Bolinas, California, U. S. The works of Carriger are never amiss and always open to favorable reviews from fans and critics, alike. The 2009 Soulless is no exception and is more than just a worthwhile entry on our list of the best werewolf romance books.
Alexia Tarbotti
The steampunk novel is set during the Victorian times. Alexia Tarbotti is living a pretty ordinary and ordered life, it seems. However, on the surface, things are wont to seem not as they are. Alexia is 26 and lives with her mum, stepfather, and two sisters. Because of her mother's opinion that she wasn't pretty enough and that that was a reason for her being unmarried still, Alexia was often mistreated.
Something else that isn't visible on the surface is the fact that Alexia is not a normal human being. She is a supernatural entity and boasts no soul. This isn't a problem much for Alexia since her logic skills always help her in such situations.
Sudden Attack
Something else about her powers is that when another preternatural being comes in contact with Alexia, its powers lessen greatly. While at a ball, one of the few that Alexia has attended, she finds herself in the library and, out of nowhere, attacked from behind by a vampire.
The vampire is vanquished by Alexia and her trusty parasol. When Lord Maccon, the Earl of Woolsey and part-time werewolf, comes to investigate, they are more than just stumped.
Working Together
While Alexia and Maccon aren't fans of each other initially, they soon have to learn how to work together and battle what is causing the vampires to be dying out or they might perish as well.
---
Michael Gallatin Series
Robert Rick McCammon is a doubtlessly highly talented writer whose works are criminally underrated. The 1989 publication of The Wolf's Hour is a book that we can recommend to anyone, not just genre lovers. The Wolf's Hour also belongs to the Michael Gallatin series. Let's now move to the end of our best werewolf romance books.
Main Protagonist
Michael Gallatin, the protagonist of The Wolf's Hour, is one intriguing gentleman. We don't waste any time as we jump straight into the din of the Second World War. Michael is on a mission for the Allied Forces who plan to invade in 1944 so as to free the occupied France.
Michael isn't just a normal agent, however, but a werewolf, too. Only a handful of select people know of this quality in Michael and Michael intends to keep it that way. Soon, we see how Michael got to where he currently is. From being forced out of his family to becoming a werewolf, we see that Michael is a tortured soul.
Journey to Paris
As he sets down in France, we see him helped by Gaby, a very cunning and capable partisan. What Gaby is tasked with is to ensure that Michael gets to the Resistance, though she does find herself tagging along all the way to the capital of France, Paris.
As they made their journey to the beauty that is Paris, Michael and Gaby get intimate with each other, kill countless numbers of their enemies, and soon they are more entwined than what they could have expected. The story twists in a number of ways, but what remains constant is the rampage of Michael, the exceedingly sizzling romance between him and Gaby, and his indomitable will to fulfill his mission.
---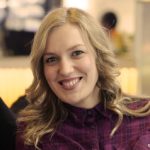 Alissa is an avid reader, blogger, and wannabe writer. (She's a much better cook than a writer actually). Alissa is married, has one human, one feline, and two canine kids. She always looks a mess and never meets a deadline.