---
Best Paranormal Romance Books
---
Our Deepest Desires
Every one of us has his or her heart twitch or warm up when something of the romantic is in front of us to be witnessed. It is an intrinsic quality in us as humans and us as sensible, reasonable beings. We like it when two people come together, coalesce, and embrace each other because it represents something that we all yearn for.
If we as individuals are solitary beings, seeing as we can only experience our own sensations, but feel others' by way of empathy, then romance represents our desire to surmount our isolation and solitariness and to become one with someone whom we suppose is our soul mate.
---
Night Huntress Series
Writer Jeaniene Frost was born on June the 13th in 1974, in the USA. Jeaniene's works are most notably in the paranormal romance genre, and her most famous work is definitely her Night Huntress series. The works of Jeaniene can be found in more than a dozen different countries around the world and is one of the best paranormal romance books.
Halfway to the Grave is by and large one of the most beloved novels of Frost's. It is a part of the series about vampires called Night Huntress, namely being the first novel. Readers have been able to pick up this novel since 2007.
Cat Crawfield
The novel, as many of the beautiful and amusing writings of Jeaniene Frost are, is one that burns with a mighty fire and one that guarantees the reader will spend many sleepless nights. Right off the bat, we meet Cat Crawfield. Cat is a half-human and half-vampire, redhead, and a complete badass.
From the very first moment that we come to meet Cat and learn of her ways, we see that she is one that will entertain is very much. Her looks scream vampire and vampire slayer. Her dynamic with Bones, the man that saved Cat from killing herself, is a very refreshing part of the story.
Working Together
One isn't oppressed by the other, but they seem to have a silent agreement to exchange jabs and quips. The two of them work wonderfully together and their romance is accordingly a magnificent part of the story. However, not everyone seems to have taken a liking to their vampire-slaying ways and their steamy relationship.
---
Sookie Stackhouse Series
Charlaine Harris Schulz comes from Tunica, Mississippi, U. S. The birthday of Charlaine is on the 25th of November, 1951, and today Schulz is recognized as one of the leading figures in the paranormal and paranormal romance genres, respectively.
The most well-known novel of Charlaine is surely one of her brilliant Dead Until Dark book, published in the year of 2001. The tale is one of Charlaine's most creative, invigorating, and satisfying efforts.
Sookie Stackhouse
The main character of Dead Until Dark is none other than Sookie Stackhouse. Stackhouse currently resides in the small township of Bon Temps, situated somewhere in the state of Louisiana. Sookie makes an honest living, most of the time at least.
Sookie works as a waitress, though she also boasts telepathic abilities, in spite of the fact that not many are privy concerning this aspect of Sookie. Usually, one would be under the impression that being a telepath means you can eavesdrop on people without them knowing, but it also means that you find out a lot more than what you probably should.
Bill Compton
As it turns out, one day a complete stranger finds his way to Bon Temps and he is immediately the point of talk. He is tall, pale as the wan moon, dark-haired, and very attractive in spite of his pale countenance. It doesn't take long for us to learn that Bill is a vampire and he comes equipped with the teeth and the whole nine yards.
The novel gains a mysterious aura once we see that murders are happening upon Bill's arrival. In the meantime, Sookie sees that she can't get into Bill's mind, so she relies on the old-fashioned way of finding things out: getting to know him.
Building Up
However, a romance seems to be building from their very first interaction. Without a doubt, Halfway to the Grave is one of the first novels that come to mind when we think of the best paranormal romance books for adults. Make sure to check it out!
---
Black Dagger Brotherhood Series
R. Ward is the pseudonym that Jessica Rowley Pell Bird Blakemore quite often frequents. Blakemore was born in the year of 1969, month April, in Boston, Massachusetts, US.
Blakemore is a very successful author seeing as she has a large fan-base and she has won a RITA award for her works. Dark Lover, published in 2005, is the first novel in the Black Dagger Brotherhood series.
Wrath
The protagonist is Wrath. Wrath was once a mighty king while today he is amongst the last in the purebred vampire line. The title of king was one that he relinquished, not one that was taken from him. We see that Wrath would much rather journey with his men and do the slaying of evil instead of sitting idly in his throne room and hear reports of the same.
Promise Made
From the very start, the reader feels a palpable veneration for Wrath. However, one of his very few brothers has been killed. The news is broken that the lamented had a daughter, half-human and half-vampire. Wrath promises that he will do everything in his power to have the child be secure.
Beth
Beth, quite contrastingly from Wrath, was not a part of vampire royalty, but just a normal person working an ordinary job. Things weren't always easy in life, but she made the best of them by way of hard work. When the two of them meet, Wrath had arrived under the pretense that he is to take her with him and ensure that she will be safe, while Beth was petrified seeing a man that towers over her.
Attraction
What is more, this little interaction of their spells trouble? They both know that things are as off-kilter as they can ever be, though they can't deny the attraction they both sense between them. The question is whether to ignore it or to jump full-force into the passion of life, even if this life is that of the undead.
---
Lords of the Underworld Series
Gena Showalter was born in the year of 1975. The works of Showalter are primarily in the paranormal romance genre, though she has dipped her toe in the YA and contemporary romance genres, accordingly, as well. You can find one of her works in our article about the dragon romance books as well.
The work of Showalter that we think belongs on our list of best paranormal romance books is her superb 2008 release, The Darkest Night. The Darkest Night is also the first book in Showalter's Lords of the Underworld series.
Ashlyn Darrow
Ashlyn Darrow is the protagonist of The Darkest Night. Ashlyn's life has never been one that one could call easy. She has been fighting her own demons and traumas, and she still hears harrowing voices from her past.
Wanting to turn a new leaf, Ashlyn travels to Budapest where she has been told live people that can aid her. These men are the Lords of the Underworld and they were the ones that opened the mythical Pandora's Box. Now, they all have tattoos of the demons that they carry inside of them. Ashlyn is not aware of this as she only wants to have her life take a turn for the better; she has had enough of bad turns.
Tempting Object
The Lords of the Underworld regard Ashlyn as a tempting object, something that will draw them out and have them perish. Before they agree on a plan of what to do, whether to help Ashlyn or to eliminate her, the leader named Maddox and Ashlyn have already felt something between them.
Love Prevails
A positive charge of tremendous potency draws them together. However, with what is lurking in the backdrop might imperil the livelihood of Maddox and Ashlyn so much so that even the reader questions whether they can prevail. Undoubtedly, The Darkest Night is a terrific story that slake any thirst for the macabre that the reader might have.
---
Psy-Changeling Series
Nalini Singh was born on September, 7th, 1977, in Fiji. The vast majority of Singh's works are in the genre of paranormal romance which makes her a fine candidate for our list of the best paranormal romance books.
The one we will be taking a look at now is Slave to Sensation, which was published in the year of 2006. Slave to Sensation is the first novel in the Psy-Changeling series of Nalini, too.
Future Race
Slave to Sensation happens in the year 2079, some sixty years in the immediate future. The Psy are a nearly perfect race, at least if you ask them, who rule the world. The Psy are notable for being emotionless, not just in a sense that they don't feel emotions.
From time to time, though exceedingly seldom, one of the Psy is found out to be able to feel, but he or she is soon rehabilitated so that we come to the conclusion that they outright deny any emotional aspect of their disposition.
Sascha Duncan
Sascha Duncan is a Psy, though she is among the very, very scarce that are capable of having feelings. She isn't frank or acerbic about this facet of herself, as it very much means life or death. The world, being the host of the Psy, Changeling, and the humans, is a very odd place.
The Changeling, for instance, is a race that can change their forms from humanlike to animals. While the Psy are a race of beings that seemingly do not feel emotions, the Changelings revel in the animosity of their primal feelings. One of the Changelings, Lucas Hunter along with Duncan has a mission to find a certain perpetrator.
Something Special
Though, as the two spend more and more time, Hunter senses that Duncan isn't quite the stereotypical Psy member and that there is something special about her.
Sascha feels the same for Lucas, though their romance is a precarious one when the considerations are taken. The decision must be made: live life to its fullest with the power of emotions or continue in the numb, half-dead manner still.
---
Mortal Instruments Series
Judith Lewis is a terrific authoress. She was born as Judith Rumelt, in July of 1973 and comes from Tehran, Iran. Lewis is far more familiar to the world of writers and booklovers by the pseudonym she utilizes – Cassandra Clare. Let's find out more in our best paranormal book review.
The works of Clare belong to the Young Adult and paranormal romance genres. The novel at hand, City of Bones, was published in 2007, as the first novel in the series named The Mortal Instruments.
Clary Fray
City of Bones' protagonist is Clary. Clary Fray is a teenager trying to discover the lane of her life. Clary doesn't know whether she is following in the footsteps of some idealistic figure in her mind or if she is actually being herself.
Nevertheless, Clary, when she isn't dead-set on her search for identity, tries to loosen up and enjoy herself; what place is better to loosen up than the club? Especially one whose name is Pandemonium.
A Life Upside Down
Well, as Clary is trying to enjoy herself, she sees something that changes the very course of her life. She sees three people kill another person, though the fallen just vanishes into thin air. There is nothing normal about this situation. The security guards can't see the assailants and they too disappear soon after.
In a few days' time, a man named Jace finds himself on the doorstep of Clary, and her world is turned upside down. However, the reaction and emotions of Clary in light of all those tidbits and bombshells of information that Jace imparts to her pale in comparison to the feelings she nearly instantly catches for Jace.
Another Problem
Their problems were quite sizable even without them being smitten for one another, but now they are all the more pronounced. How they are going to get out of the predicament they've found themselves, we can't say, but the feelings they have for each other will surely play an important part.
---
Mercy Thompson Series
Amazing novelist Patricia Briggs was born in Butte, Montana, USA, in 1965. Briggs' work is one that is respected very much. The novels that Briggs writes fall into the genre of paranormal romance and urban fantasy. One of Briggs' most beloved novels is Moon Called. It is a part of her Mercy Thompson series, too. You can also find the book on our list of the best Native American romance books.
Skinwalker
There is scarcely anything about Mercy Thompson, the protagonist of Moon Called, that is normal. Mercy is what is known as a skinwalker. When she was still an infant, Mercy's mother witnessed Mercy's transformation into a coyote and that changed everything completely.
Though she was just a fourth of a year old, Mercy was something wholly supernatural. In light of this, Mercy's mother left her alone with a werewolf pack that cared for her for long into her teenage. Though Mercy left the pack, they still look after her.
Werewolves
As it turns out, quite nearby there is a pack of werewolves and Mercy knows this because of her new neighbor. Adam and Mercy have known each other for quite some time; after all, they were part of the same pack.
However, when a sinister force begins lurking in town, an old flame is reignited, and when horrible things begin happening, Mercy must either go back to her pack or weather the storm alone with her former love, Adam. Or is he now her current lover?
Macabre Dimension
We hope that our picks for the best paranormal romance books have given the reader enough material to embark on his or her journey into the macabre dimension of romance. If not, make sure to check out our werewolf romance book list, where we covered this title as well.
---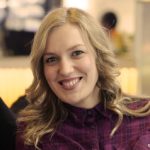 Alissa is an avid reader, blogger, and wannabe writer. (She's a much better cook than a writer actually). Alissa is married, has one human, one feline, and two canine kids. She always looks a mess and never meets a deadline.