Cassandra Clare
Judith Lewis, born as Judith Rumelt, was born on the 27th of July, 1973, in Tehran, Iran. Judith is much more known with her pen name Cassandra Clare. Clare or Judith is an American writer of vampire YA fiction, and is famous for her bestseller series, The Mortal Instruments.
Clare was born to father Richard Rumelt, who worked as an author himself, and mother Elizabeth, who worked as a business school professor. The father of Clare's mother worked as a film producer and he was pretty successful. His name was Max Rosenberg.
---
City of Bones Book
---
Life
While only a mere child, Clare often went traveling. She lived for a brief time in Switzerland, in England, and in France. Clare lived in Los Angeles while attending high school, but then upon graduating from high school, she began working at a number of magazines and tabloids, primarily The Hollywood Reporter. She did so while spending her time between New York City and California.
Career
During her time in LA, Clare began first writing fan-fic, and it was here that she first thought of the pen name Cassandra Clare. The writing was based on characters from Harry Potter and Lord of the Rings, respectively.
Some time prior to the publication of City of Bones book, Clare opted to delete all of the fan fiction she'd written. Currently, Clare lives in Amherst, Massachusetts, along with spouse Joshua Lewis, and their three pet cats. With all of that said, we can now take a look at our book review.
The Mortal Instruments Series
This is by and large one of the most beloved and well-known books to have been written by the amazing Cassandra Clare. It is also a part of the bestselling series of Clare's, The Mortal Instruments; it is, in fact, the first book of the six-book series. It was published in the year of 2007.
Clary Fray
The main character is Clary Fray. Clary is just a fifteen-year-old attempting to find who she actually is. There's something to be said about the first few pages of the book, as they delve into the question of what kind of a person Clary is really trying to be. Is she, in a sense, a gothic kind of person, is she supposed to be a cyberpunk archetype, or is she just herself? Well, we learn quite fast that Clary is just Clary.
It's a pretty run of the mill night in a pretty run of the mill club named Pandemonium that Clary bears witness to something she never quite hoped she would have to see: a few people tried to murder another person. The ones carrying out the attack seem to be teenagers, three of them, bearing tattoos that are just a little bit bizarre. Oh, and they have very odd weapons.
A Perplexing Set of Circumstances
There's just something a bit odd about the whole ordeal since the body of the person whose life was supposedly taken actually vanished in thin air. When she alarms the security, they come in, but they can't seem to see the assailants.
Another odd thing: the people that attacked are right beside them, but Clary seems to be the only person capable of noticing them. Now, she nor anyone can't call the police since there isn't even a single drop of blood to vouch for the attempted murder. Clary begins to question what is real.
Shadow Hunters
It doesn't take long for Clary to make a discovery that she is part of the Shadow Hunters' world. Shadow Hunters, as she learns, are the slayers of demons. Demons, vampires, werewolves, and some such supernatural beings aren't just things of fiction or myths, but are very much real.
One of these Shadow Hunters is named Jace, and he is amongst the more successful of them. Jace is so handsome and beautiful that one can very easily mistake him for an angel. His personality, albeit, is one of a somewhat hard-ball or a jerk.
Cleansing the World
The story goes that many a year ago, a very interesting, mighty Shadow Hunter named Valentine made and formed his very own group with the intent of clearing the world of all demons and some such fiends. In the eyes of Valentine, it didn't matter whether a demon was capable of good, his very being was enough reason for being expelled from this world.
Valentine had become to act without morals, risking anyone and everyone's life just to take another demon soul. However, he met his demise soon thereafter… But, now seventeen years after his supposed death, Valentine's risen from the dead to finish what he set out to.
A World That Has Been Turned Upside Down
Upon entering into this wholly weird, odd world of paranormal beings, Clary's own mother is nowhere to be seen, and Clary finds herself being attacked by a demon. She asks herself why is it that demons are all of a sudden interested in her and her mother. Might it be the case that Valentine is interested in Clary and the sudden onset of The Sight in her?
Must-Read
The book is just amazing. At no point does it even come close to disappointing. The relationships between the characters are intriguing, the world-building much the same way, and the storytelling is top-notch. It's no coincidence that we chose the City of Bones for our book review.
The following books in The Mortal Instruments series are worthy to be read just to have closure for the characters. It is an infinitely mesmerizing series, without a doubt.
---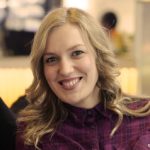 Alissa is an avid reader, blogger, and wannabe writer. (She's a much better cook than a writer actually). Alissa is married, has one human, one feline, and two canine kids. She always looks a mess and never meets a deadline.