---
Best Vampire Books for Teens
---
Thrill and Romance
There are tons of fantasy books out there that are perfect for their specified type of audience. The reason that so many vampire fiction books are perfect for teenagers is that they involve thrilling plots that have a lot of romance in them.
On top of that, the drama and suspense are both things that teenagers almost always find interesting. The books in this review about the best vampire books for teens are definitely worth checking out if you are a young adult and are looking for fun and interesting ways to pass the time.
---
Lisa and Rose
Vampire Academy series tells a story about a few teenage characters who are definitely living in a dangerous world. Some of the first more important characters that you meet in the story are Lissa Dragomir and Rose Hathaway.
These two are best friends, Lissa is a Moroi princess who is facing some dangerous times, Rose is a half-human and half-vampire called a dhampir and she is tasked with protecting the Moroi Princess and her best friend Lissa, from the deadly Strigoi.
Into Hiding
Because of the many threats from the Strigoi that are presenting themselves for Lissa, both Rose and Lissa are sent into hiding at a school for vampires, called St. Vladimir's Academy in hopes that the Strigoi won't be able to find them there. You can learn more in our Vampire Academy review.
Once they arrive at the school, that's when the exciting drama, action, romance, and thrill of the story finally arrives. This is one of the main reasons that this particular series is perfect for teenagers, the story is super relatable as they too go to school like them and face similar drama and events, except for blood-thirsty vampires hunting them.
Relatable Characters
Rose and Lissa are together throughout the whole series and there definitely some pretty astonishing moments that you get to read in the coming novels which we make sure not to spoil in this review about the best vampire books for teens.
The characters inside are very exciting and relatable, the story is thrilling and suspenseful, and you get to experience all of that as you start reading the novels in the series.
---
Different Worlds
If you are a teenager who likes vampires and watching or reading fantasy stories about them, then chances are high that you have heard of The Twilight Saga. It's a book series that tells you a story about teenage vampires and humans who get mixed up in each other's worlds.
Bella Swan
Twilight Saga is written by the bestselling author Stephenie Meyer and she introduces you to a character called Bella Swan, she is the main human character who takes you on her adventures with her.
Her story begins when she is forced to go and live with her father in a small and rainy town called Forks. The idea doesn't sound very attractive to Bella at all but she still had no other choice.
Outsider
Upon arriving at her new home, she doesn't like anything about it, she doesn't have any friends there, and she feels like an outsider. After a while, she starts making friends and her whole world changes when she meets a very attractive boy called Edward.
It turns out that the weird thing that made Edward different was that he is an actual vampire and Bella soon finds out the dangers that dating a vampire can bring.
Madly in Love
They fall madly in love with each other and Bella's whole world changes forever, she meets other vampires who aren't as friendly as Edward and they have no trouble feeding off humans, unlike Edward who has chosen to only drink the blood from animals.
This fascinating fantasy and romance story about the world of vampires belongs without a doubt to this list of some of the best vampire books for teens.
---
Clary Fray
The Mortal Instruments is another vampire fiction series in which the main characters are often teenagers. In this story, the character who fits that description is fifteen-year-old Clary Fray, she discovers that she has a special gift when she sees a brutal murder at a club, performed by three killers who prove to be invisible to everyone else except Clary.
New Ability
She is later given special attention by the Shadowhunter because of this new ability that she has shown. The Shadowhunters are also a very important part of the series, they are a group of warriors who have dedicated their lives to rid the world from evil demons.
Her first encounter with the Shadowhunters introduces her to some new characters who are going to be a part of her life from now on, and in the next books that follow in the series. For more information about the series, take a look at our The Mortal Instruments review.
Jace
One of those characters is a Shadowhunter named Jace who looks like an angel but acts like a jerk at first. Her newfound powers give her another meaning in her life and they definitely make sure that her life is never as it was before, it's not simple and boring anymore as the dangers that she will have to face soon will decide if she is ready for that life or not.
Deep and Attractive
There are many twists that might prove heart-breaking to some, but they do make the story super deep and very attractive as you won't want to stop reading after you start. It's definitely fit for our list about the best vampire series for teens as the main character is a teenager herself and a few of the ones around her are also teens. Learn more about the first book of the series in our book review of City of Bones.
---
Zoey
In House of Night, the plot focuses on a few teenage main characters and the protagonist herself, Zoey. She is 16-years-old and will soon find out that her life will be changed forever.
The story opens with the first book in which you find out that she is being watched by a vampire who marks her and leads her back to the House of Night, a place where powerful warriors live and train to make sure that the world is rid from evil and to protect humanity.
Vampire Goddes
The Vampire Goddes Nyx treats Zoey with a bit more hospitality as Zoey discovers that she is a rare case because she possesses something that many lack, affinities for all of the five elements, Earth, Water,
Spirit, Fire, and Air. This shows that Zoey has the potential to become a truly powerful being. There is one more like her in the House of Night, the leader of the most elite club there, The Dark Daughters.
True Test
They find out that this leader of the club is using her powers for the wrong reasons and she must be stopped. This is when Zoey's true test is presented before her that will decide her fate to come.
The books inside the series are never short of action, drama, romance, and suspense. The author has made sure to write the perfect vampire series for teens as the story will definitely make for an exciting read.
---
Shaping the World
Blue Bloods tells a story that starts in 1620 and spans for centuries. The story starts after the Mayflower sets sail and sets events in motion that will shape the world and land of America in this fantasy vampire fiction tale.
Powerful Beings
On the Mayflower, there are more than just humans sailing on the vast waters, there are blue-blooded vampires, truly powerful beings, intelligent and strong, who are going to be the ones who become the most powerful and wealthiest in the new land that they are about to settle in.
Schuyler van Alen is the main character and protagonist of the series as she wakes up one day, centuries after the events that start off the series, and sees that her veins are looking very blue, definitely weirder than normal.
Secrets Uncovered
She will be the one who makes the secret of the Blue Bloods finally uncovered as they have been hiding the fact that they are vampires for so long, but it was slowly starting to be revealed.
The story is definitely packed with drama and action, but the author has also managed to put in a lot of exciting moments fit with passionate romance that prove as perfect content for the teenage reader. The characters inside the books and their exciting lifestyles will never let you feel bored as you read this interesting vampire series.
---
Thrilling Series
The last series that you get to read in this best vampire books for teens review is Bloodlines series. The series contains 8 books in which you get to meet fun characters, thrilling adventures, and definitely a lot of romance.
Sydney Sage
Bloodlines starts with the book also called Bloodlines in which you get to meet the main character and protagonist that you will be reading about throughout the whole series, Sydney Sage.
Sydney is described as having special blood as she is something known as an alchemist, she is a part of a group of humans who know their way around magic and have a very important duty which is to make sure that the world of vampires stays hidden to humanity.
Spin-Off
You might find that the story here appears to be very similar to Kristin Cast's Vampire Academy, that's because Bloodlines is a spin-off from that series. Sydney Sage is actually the one who is sent as Princess Lissa's guardian and protector as they go into hiding at the school for vampires to avoid a brutal and devastating civil war.
If you have read Vampire Academy, in that book the Moroi Princess Lissa went into hiding with a character called Rose Hathaway, who still appears a bit in this series, because they were running from the Strigoi, the fiercest kind of vampire.
Differences and Similarities
There are many differences and similarities between these two book series, but they are still a few of the best vampire books for teens out there and you can make sure of that as you check out both of the series if you have too much spare time. Both the characters and the fascinating plot in each of the stories are sure to make for a nice and fun way to pass the time.
Have Fun!
If you enjoyed any of our descriptions about each of these books, then you will definitely like the books themselves as we try to explain them as similarly as we can to what actually happens in the stories inside. Have fun reading these books that are perfect for teenagers.
---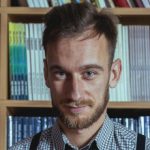 Robert is a science fiction and fantasy geek. (He is also the best looking Ereads writer!) Besides reading and writing, he enjoys sports, cosplay, and good food (don't we all?). Currently works as an accountant (would you believe that?)