Richelle Mead
The title of this series probably says it all, the books inside tell a story about vampires. To be more specific, the plot involves a school for vampires where some pretty interesting events take place.
The series is written by Richelle Mead and is similar to her other series about vampires, the spin-off of Vampire Academy, called Bloodlines.
---
Vampire Academy Book Series
---
Thrilling Journey
Richelle has proven that she knows a lot about fictional vampires and the world that they live in, so you know that you have another one of her exciting book series in front of you.
This Vampire Academy review will make sure you know what to expect before you begin the thrilling journey.
---
Lissa Dragomir
The six books inside tell the story of what goes on in this school for teenage vampires as you begin meeting the first main characters of the series in the first book, called Vampire Academy.
Lissa Dragomir is the first important character that you get to meet in Vampire Academy as you find out that she is a Moroi Princess who has a special ability that lets her harness the powers and magic of the Earth.
Strigoi
If you have read Richelle's series Bloodlines, then you know the Strigoi, the fiercest kind of vampire who prove difficult to beat as they wield immense power and magic. Princess Lissa must be protected from these vampires at all costs and Rose Hathaway is the perfect person to take that task.
Rose is Lissa's best friend and she is a powerful blend of human and vampire who is known as a Dhampir. Her life is a dangerous one as she often finds herself battling all kinds of creatures for the safety of Lissa.
Danger is Always Close
After a series of events, Lissa and Rose are taken to a school for vampires, called St. Vladimir's Academy, where they lay low and are hiding from the Strigoi. You will find out from our review of Vampire Academy and from the books themselves that the Strigoi are always close by so the danger is far from being gone.
---
Massive Attack
Frostbite is the second book of the series and it covers a story that happens during winter break at St. Vladimir's Academy.
Instead of peaceful and fun times for the school, a massive attack by the Strigoi takes all of that away and everyone is placed on high alert. Before you know it, a swarm of guardians are tasked with protecting the school, and Rose's own mother, Janine Hathaway is close by.
Messy
The romance doesn't fall short in this book at all as a bunch of things happen that involve everything to get super messy in terms of romance and in the dangerous events that are currently happening.
The Strigoi attacks aren't looking like they are going to stop very soon and to add more troubles on Rose's mind, hand-to-hand combat with her mother is definitely not making things any easier.
Sacrifices
These winter times are going to bring a lot of sacrifices as three, either very brave or very foolish, characters manage to slip away and go on the offensive against the Strigoi. Rose and Christian decide to join forces and go after those three as they are sure that they are going to get themselves killed as they are no match against the deadly Strigoi.
---
Dimitri Velikov
Shadow Kiss, the third novel from the Vampire Academy series, continues after the events that take place in its prequel as the romance in the series gets even more tempting.
From what we can tell you about Vampire Academy without revealing any major spoilers, Rose finds herself in a huge dilemma that involves a handsome character named Dimitri Velikov, and Rose knows that it is forbidden to fall in love with another Guardian and that protecting the Princess, Lissa, must come before anything else.
Temptation
This urge for love and passion proves very tempting and Rose just can't seem to not break the rules as she finds that she is totally helpless when it comes to this situation. This is something that definitely manages to make the story a lot more interesting and keep the readers going.
Aside from this tempting romance in the story, a more serious threat presents itself when a horrible evil starts approaching near the Iron gates. The undead are coming and they are searching specifically for Rose and they want to take vengeance for the lives that she has stolen.
Fierce Battle
A fierce battle follows the next few pages and you get to read about the tight spot that Rose is currently in as she has to choose between love, life, and death. She has to choose between the two people who matter to her the most and this might just mean that only one can survive. You get to read the mystery behind how events play out in this book and also see how the story continues in the following ones.
---
Devastation
Next comes Blood Promise which leaves it, and only 2 more books left from the series. The story, however, is far from being over as there is a lot more to cover in Rose's life and adventures.
In this book, you read about how the attack you read about in the previous book has managed to leave the whole world of Moroi devastated and barely on its feet. Many have died and they are definitely better off than the ones who were captured and carried away by the Strigoi as who knows what horrible things they are going to suffer.
Exciting Twists
That's enough spoilers for now. The rest is up to you to find out and see how this fascinating vampire series finally ends. The author still has a few very exciting twists placed here and there and they are definitely going to spice things up a bit before the story ends.
---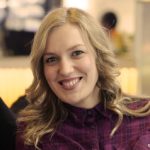 Alissa is an avid reader, blogger, and wannabe writer. (She's a much better cook than a writer actually). Alissa is married, has one human, one feline, and two canine kids. She always looks a mess and never meets a deadline.