Stephen King
This book is a horror novel by the horror master writer himself, Stephen King. The book came out in 1975 and it was actually Stephen's second published novel.
Ben Mears
The plot of the story talks about a man named Ben Mears who is returning to his childhood hometown, Jerusalem's Lot, or 'Salem's Lot for short. Find out what this novel by the legendary horror novel writer talks about from our 'Salem's Lot book review.
---
'Salem's Lot Book
---
Jerusalem's Lot
The story opens with Ben returning to Jerusalem's Lot as we mentioned. When he arrives he has a very unfriendly surprise waiting for him, Ben witnesses something horrible. Some of the residents have turned into vampires and the others are still turning. However, he doesn't see this immediately upon arrival. This horrible secret is later revealed and before that, a lot of events take place in Ben's return.
Marsten House
Ben is actually a writer and he comes back to this place because he wants to write a book about the long-abandoned Marsten House. Before that, he forms a close friendship with a high-school friend of his from back in the day, called Matt Burke.
Ben also makes sure that a bit of romance is present in the story at first as he manages to get himself into quite a passionate relationship with a young college graduate named Susan Norton.
The Main Story
Now that you know a thing or two about Ben Mears from this book review of 'Salem's Lot, it's time to get into the main story. Ben manages to get up to date with the status of the abandoned house that he wants to write his book about and finds out that a man called Kurt Barlow is the owner of the house now.
His plans are to open an antique shop. Another person who is always by Barlow's side is a man called Richard Straker and he is actually the only one who is ever seen in public, Barlow is rarely seen by anyone.
Here is the part of our 'Salem's Lot book review where the vampires start showing up. Barlow is among the first who is revealed to be a vampire and Straker is his human familiar. These two arrived just about when two boys were announced missing.
Ralphie and Danny
The young boys Ralphie Glick and his brother Danny were missing and Danny was actually found dead and later rose from the dead and became a vampire. He was the first person to become a vampire in this town and he was in fact turned by Barlow himself.
Danny then turns a lot of people close to him into vampires, including a few of his friends and his own mother. In just a matter of a few days, many of the people from this town were turned into vampires, and Ben and his girlfriend Susan were facing a complete and total disaster, something that they have definitely never seen before, or even thought possible.
Together
A few characters then manage to offer help in the fight against the vampires, Matt, his doctor Jimmy Cody, Mark, and a local priest called Father Callahan all band together and try to stay alive. A huge tragedy is later revealed that proves devastating for them, most of all for Ben, but this is something that we simply can't spoil in this book review of 'Salem's Lot and you get to keep the excitement of finding out what it is for yourself.
Father Callahan and Mark then run over to Mark's parents' house to warn them about the current situation, only to be surprised by Barlow himself. They find out just how brutal this vampire is as he instantly kills Mark's parents by bashing their heads together.
Unclean
Callahan is forced to drink vampire blood which renders him unclean and when Callahan tries to go to the church later, he is shocked with electricity upon entry and this forces him to flee and leave the town forever as a broken man.
Only Ben and Mark are the ones who are left after Jimmy also dies as he falls from a rigged staircase into a bunch of vampires who are waiting to kill him. Ben and Mark are all that remains now, revealing the ending of the story is so tempting but you get to keep all of the excitement from that as a spoiler such as that is definitely not fair for the readers and huge fans of Stephen King.
Ending
An important thing to also mention in this book review of 'Salem's Lot is that the novel's prologue talks about a few certain events that happen after the ending of this horrible experience for everyone in a town that is overrun by vampires.
The prologue makes a few things clear that were left unresolved at the ending of the book, however, everything is perfectly understandable thanks to Stephen's amazing writing and the narrative manages to paint the perfect picture to this perfect story.
Thrill and Suspense
Hopefully, we didn't give out too many spoilers in this review and you can still experience the thrill and suspense from the events happening in the novel as they prove to be quite thrilling. The characters are also very well thought out and not knowing who will be killed next is definitely something that makes Stephen's work stand out.
Awards
You notice that even from this one, his second published novel which actually managed to get nominated for a few prizes as well as the World Fantasy Award and the Locus Award for the All-Time Best Fantasy Novel in 1987.
The story in this novel is definitely something to get excited about if you like horror, fantasy, and vampires. It definitely doesn't matter if you are a fan of Stephen King or not, you probably will be one after you read this masterpiece by him. For more books written by King, check out our The Stand book review!
---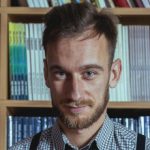 Robert is a science fiction and fantasy geek. (He is also the best looking Ereads writer!) Besides reading and writing, he enjoys sports, cosplay, and good food (don't we all?). Currently works as an accountant (would you believe that?)