Multiple Award-Winning Author
Adam Nevill is a British author of folk-horror and supernatural novels. He has won the August Derleth Award for Best Horror Novel four times so far. Born in Birmingham in 1969, he grew up in New Zealand and England. Now, he resides with his family in Devon, England.
A Horror Master
Adam Nevill is a natural when it comes to frightening his readers and giving them the creeps. His novels, The Ritual, Last Days, No One Gets Out Alive, and The Reddening, have all won the August Derleth Award for Best Horror Novel, and that just stands as proof that he's very good at what he does. Some of the best books by Adam Nevill were adapted into feature films, including The Ritual and No One Gets Out Alive.
Writer in Core
Adam Nevill has been passionate about writing since the early age of sixteen. But he only began to write professionally in his mid-twenties when he knew for sure it was his purpose in life. Before he became the horror prodigy we know today, he used to work as an editor. And in this article, we ranked the best Adam Nevill books for you. So, let's dig deep into his dark world of grotesque creatures and terror…
---
Best Adam Nevill Books
---
A Notorious Cult and Ancient Evil
Last Days is one of Adam Nevill's best books. The book delves into the dark mystique of the occult. Our main protagonist is Kyle Freeman, a guerrilla documentary filmmaker, and a man down on his luck. To pull himself out of a financial crisis, Kyle agrees to a shady offer from Max Solomon, a wealthy publisher.
Kyle finds himself tasked with shooting a film about a notorious hippie-era cult, known as The Temple of The Last Days. A cult that was led by the paranoid Sister Katherine and became infamous worldwide after it met a bloody end in 1975. Kyle goes on a journey around the world to unravel the uncanny secrets and mysteries behind the cult.
He starts from a temple in London, then an abandoned farm in France until he finally finds himself in the desert of Arizona, where a grisly massacre took place. And along the way, he starts to wonder if the demons of the past have returned to haunt him…
A Gripping Plot Featuring a Believable Character
It's no wonder Last Days is one of the best-selling Adam Nevill books. It hooked me in deep from the very first page. It's excellently paced. Nevill relied on tension to keep his readers glued to the book. And lots of meticulous research has been put into building the plot. It left me wondering whether the book was based on real events. I also liked how relatable Kyle's character was. It's always interesting to read about a character that's just like most of us—bumbling through life.
---
Damsel in Distress
No One Gets Out Alive is also one of the most popular Adam Nevill books. After a series of poor life choices, Stephanie is out of money and desperate for a place to live. She thinks that luck was finally smiling at her when she finds an ad about a really good place. The ad says it's big, clean, only houses girls, and it's just at the right price. I mean, what more could she ask for?
However, 82 Edgeware is far from what it appears to be. She soon finds herself in a house with an eerie atmosphere, at the mercy of a landlord that makes her uneasy, and his cousin that makes the danger feel closer than ever.
And on top of that, Stephanie can't explain why there was scratching beneath the floor or whispers in the dark. Or worse, why was there a woman crying in the empty room next to hers? And in a house where no one can hear her scream, Stephanie wonders if she was going to get out alive!
Interesting Characters
Stephanie was a great character. At the beginning of the story, she plays the role of the powerless female victim, which was a little annoying. But as the plot progressed, I was impressed by her character development. And even though, Knacker—the landlord—was portrayed as annoying and creepy, I still loved how unique and distinct his character was. And although sometimes I felt the pacing was a little slow as this's Adam Nevill's longest book, I still enjoyed the book from start to finish.
---
Reunion Gone Wrong
Many consider this book to be the best Adam Nevill book. It revolves around four former university friends who reunite for a hiking trip in the wilderness of Scandinavia. They thought the trip was going to help them escape the problems of their life and get them to reconnect. But they soon discover that they no longer know anything about each other, and that the reunion may end up being the cause of their demise.
Lost, hungry, and desperate for shelter, they come across an abandoned and isolated house. Their sigh of relief is cut short when they find out that the house was used for dark rituals where human sacrifices were made. And the house may have been inhabited by a dark presence that has taken interest in them. And the fate waiting for them may be worse than death…
A Familiar but Hooking Plot!
One may say that this premise has been used many times before, but that's not necessarily a bad thing. Most fiction is based on the same ideas and concepts, but the good ones are those that still manage to surprise and hook you. And that's what Nevill does because he's good like that. I finished this book in 24 hours because I couldn't put it down. It has great horror elements and the evil presence that's preying on our main characters is kept under the wraps till the very end.
---
Interesting Archeological Find
Another one of the top Adam Nevill books. The Reddening opens up with a hooking prologue, detailing a one-of-a-kind archeological find on the UK's coast where strange carvings and human bones were found. Our protagonists are Kat and Helene who go through separate, individual journeys, their lives intertwining when they're drawn to that coast for different reasons.
Helene's brother disappeared many years ago after recording in that same cave where the bones were found. And Katrine—Kat—is a journalist who had gone through a rough patch and thought that escaping to a coast renowned for seaside holidays was going to be her remedy, but little did she know…
The Folk and Prehistoric Horror
Both women find themselves engulfed in the mysteries of the mythical red folk, including a web of murders and ancient gods that may have never left our world. The descriptions of the scenes, atmosphere, and emotions, along with the characterization of the two women were all superb. Reading this one was an exhilarating ride; I hated putting it down. And I must admit that Adam Nevill is a mastermind when it comes to eliciting true dread and horror in his readers.
---
Neighbors from Hell
Dreaming about giving their little daughter a childhood full of experiences in nature, Tom and Fiona leave the hassles and bustles of the city and move to a new house. One that borders the woods in rural England. You're probably asking where the problem is. Well, wouldn't you be a little concerned if you knew that the previous owner had committed suicide amid renovations, leaving the house half-done? I would. But apparently, Tom and Fiona weren't deterred.
Even though the whole deal was a potential money pit, they still disregarded its grisly past and moved there. But soon, they discovered that their only neighbors were an elderly couple who were admired by the locals despite being anything but welcoming. And not to mention the malicious and otherworldly power that seems to be tied to them.
Dark and Unsettling!
Cunning Folk is Adam Nevill's latest book. It was published in 2021. I was excited about reading Adam Nevill's new book, and it didn't disappoint! I totally loved the characters. A sweet-loving family trying to survive. I sympathized with and my heart ached for them till the very end.
However, in the beginning, I felt that the first part of this novel was dragging a bit as there were more descriptions than inciting actions. But the second part got me burning with dread and anticipation. It was grim and haunting, to say the least.
---
Best of the Best
Malicious demons, cannibalism, the occult, vengeful gods and goddesses, and the list goes on… This's Adam Nevill's best rated collection; it includes eleven of his best short stories. They range from ones he has written in his early writing days to more current ones, and each and every one of them has a unique and distinct plot. Some of these short stories were darker than others, yet still, all of them impacted me powerfully.
The Talent of Eliciting Fear
Nevill has tried many writing styles and premises in this book, and he pulled all of them brilliantly. The man is talented, especially when it comes to writing stories that'll keep you frightened to the core. And he has a one-of-a-kind writing style that stands out in everything he writes. I bet he can make even groceries lists sound frightening if he was the one writing them. And, after reading some of the stories in this book, I'm sure some will not sleep!
---
Perfect for New Readers
This book acts as the perfect appetizer before the main dish which is the full collection Some Will Not Sleep. It's perfect for horror lovers looking for a quick read. In this book, you'll find three selected stories from the full-sized collection. Two ghost stories, and a tale of ancestral demonic horror. And now, I will briefly review those three stories.
Where Angels Come
A grim story about little boys who dare each other into entering a haunted house. But the question is, will they ever get out to tell the story of what happened in there? I was pleasantly surprised by Nevill's ability to write from the point of view of little kids. He made it sound so believable, and that made things even scarier.
Ancestors
A tale of a ghost, a Japanese little girl, and toys—lots of them… It was a very entertaining read, and I'm never looking at toys the same way again!
Florrie
This story revolved around a young man who moves into an old home. I can see you rolling your eyes, saying "Isn't this how all horror stories start?" But trust me, you should never assume anything with Nevill.
And don't insult the old home, please, it has feelings! I actually liked this one the most. It was so clever. And overall, if you're a horror fan and looking for a quick and fun read, look no further.
---
Real Fears Have the Biggest Impact
Horror fiction relies on fears, and those fears affect us the most when they're based on real human fears. And in this novel, Adam Nevill delves into one of humanity's worst fears—climate change. And he also focused on one of his own compelling anxieties which is child endangerment.
The story takes us on a journey to the future. And because this's an Adam Nevill book, this future, of course, is a horrific, dystopian one. It's the year 2053, and climate change has hit its peak, leaving billions homeless and starving. Pandemics have also spread around the world, claiming millions of lives. And on top of that, gangs and people-smuggles reign supreme and spread even more chaos.
And in this already crumpling world, a father's life is turned upside down when his little girl is abducted from their home when he was supposed to be watching her. As you can expect, the police don't care about one more missing girl, so the father goes on a journey on his own to find his lost girl.
Different and Striking
This's easily one of the best novels by Adam Nevill. Unlike his other work, this one is considered to be speculative fiction. Yet, it still scared me as all the other Adam Nevill best novels. And this's because Nevill focused on things that petrify all of humanity.
The father was a very well-written character. And I especially loved the fact that we never got to know his name, and I thought that made him even more believable. Because a bond between a child and their father is a magnificent thing, and what father wouldn't go to such great lengths to save their child?
---
Another Horror Collection
The selected horrors within this book are some of Nevill's best works written between 2005 and 2015. They range from speculative fiction to supernatural horror. They're nine short stories that add together to give you an overall output full of nightmares and terror. The characters within this book face many unknowns and try to conquer many desperate situations, eerie existences, and mass murderers.
Subtle and Ambiguous
Just like their predecessors, these stories are very well-written and clever. It's definitely a good treat for all horror readers. And after reading many of Nevill's works, you'll know why he's the recipient of many notable awards for best novel and best collection. That's because he's very good in his trade, and that's inducing shear fear and unease with just his words. Some even like to call him the UK's Stephen King.
---
The Aftermath
Have you ever wondered what happens after the demon claims all souls, or about the aftermath of mass murders, or the ruin and destruction ghastly encounters leave behind? Adam Nevill decided to satisfy our curiosity in his short stories collection, Wyrd and Other Derelictions.
All of the seven stories within this collection are told in a way I have never seen before. Instead of characters, inciting actions, and motives, the stories are told through description only that vividly paints the scene itself in our minds. Well, to be fair, instead of the characters, you may find corpses.
Strange yet Refreshing
The experience of reading through this book felt like being in the place of the narrator. Now, I'm standing in a dismal scene or a location that had just witnessed a catastrophe, and I can see everything left behind through his eyes. While being extremely strange, those stories were so unique, and the experience itself was both refreshing and majorly creepy.
---
Final Thoughts
Many writers can include horror elements in their writing, but few of them can weave true fear in the hearts and minds of their readers, and Adam Nevill is one of the latter. He's a prolific writer who excels in writing nail-biting tension and horror that can freak his readers out that they sleep with the lights on. And I was happy to read and share with you some reviews of Adam Nevill's books.
Adam Nevill's book list includes even more amazing works like Apartment 16, Cries from the Crypt, and Under a Watchful Eye. They're also highly recommended. Happy reading!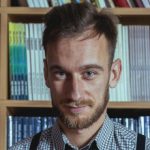 Robert is a science fiction and fantasy geek. (He is also the best looking Ereads writer!) Besides reading and writing, he enjoys sports, cosplay, and good food (don't we all?). Currently works as an accountant (would you believe that?)