Bio
Dean Ray Koontz was born on the 9th of July, in the year of 1945, in Everett, Pennsylvania, United States of America. He is a famous and beloved American writer, whose suspense novels contain many elements from fantasy, sci-fi, mystery, satire, and horror, too. A number of his novels have appeared on bestseller lists and he has sold more than four hundred and fifty million copies.
Childhood
His parents were Raymond Koontz and Florence Koontz, born as Logue. Throughout his childhood and youth years, the author was oftentimes abused and beaten by his alcoholic dad, which left its mark on his writing.
---
Best Dean Koontz Books
---
Education
While attending Shippensburg State College, he got first place at a fiction competition, which was sponsored by the Atlantic Monthly magazine. Upon graduation, he started working as an English teacher and he also worked for the APP or Appalachian Poverty Program, which was an initiative made to help out children. Now, with all of that duly noted, we can divert our attention to the best Dean Koontz books.
---
A Weirdness
Koontz's Odd Thomas series is among the best Dean Koontz series ever released. In the series, you can find some of the best-selling Dean Koontz books and the most popular Dean Koontz books, to boot. The series is comprised of seven books, so that Koontz's Odd Thomas series order goes as follows:
Odd Thomas
Forever Odd
Brother Odd
Odd Hours
Odd Apocalypse
Deeply Odd
Saint Odd
Not Your Ordinary Individual
Having put Koontz's Odd Thomas series in order, we can take a look at what's happening in these novels. Odd Thomas might suppose that he's a regular, run of the mill chap, but his abilities at the Pico Mundo Grill aren't where his gifts end, but only begin. People around Odd Thomas might think that the dead aren't capable of communicating or speaking, but he knows the truth – they do and he's whom they talk to.
Blessing or a Curse
Whether such a thing is a blessing or a terrible curse, Thomas dithers between the two antipodes, though he tries his best when these spirits come to him. At times, they ask him for justice, at others, to solve a certain crime that has befallen them or someone they care about, and sometimes, it's something altogether different. Out of all the novels in the Odd Thomas series by Koontz, this one might be our favorite.
Whispering to the Dead
When a threatening individual comes to town with an appetite that is no less than that of the hungry, people become aware of it, especially those who lurk in the shadows, waiting for such a fiend to fall into their traps.
Who he actually is, no one can tell, and this includes the dead people that Thomas speaks to. A very bizarre thing is how he rips the days from a calendar going up to the 15th of August, with today, being the 14th.
Music to the Savior
In a little less than a day, Pico Mundo is expected to wake up to a very catastrophic, very disturbing day. While he is busy trying to prevent the catastrophic events, Thomas is assisted by none other than the love of his life and, strangely enough, the King of Rock 'n' Roll. What follows is a completely fascinating, completely enchanting, and ravishing novel that we cannot recommend enough.
Always There to Help
Following along with Koontz's Odd Thomas books in order, we get to Forever Odd invariably. While Thomas never wanted nor asked for his gift, and sometimes curse, he still never says no to the ghostly people that ask him to help them out in the space between life and death. He might be just a normal, average joe residing in the desert town of Pico Mundo, but he's a good guy and no one can take that away from him.
From His Own Past
However, things tend to get more pressing when someone's own past is called into question and people from your past begin vanishing. For Odd Thomas, such a thing happens when his childhood friend disappears into thin air. Thomas finds something a bit more affecting than a lifeless body.
Soon enough, he is pulled into a search for his friend, in a battle against a nemesis that he can't reconcile with. Thomas understands that he is the only one that can keep standing the balance between life and death. Out of the entire Odd series by Koontz, this stands as being perhaps Koontz's best book.
Plagued With Tragedy
The third entry amongst Koontz Odd Thomas novels is none other than Brother Odd. Brother Odd was published in the year of 2006. The love of Odd Thomas's life, Stormy Llewellyn is long gone and dead.
Nevertheless, there are still things that even the dead, even the forgotten, can make appear in the heads of the living, but how can something like this even happen? When Thomas looks over a sleeping child, he hears it murmuring a few words to itself, loop me in, strangely, that is what Stormy used to say.
Coming After Him
The Abbey of Saint Bartholomew is a rather lonely building located in the midst of the high Sierra peaks, where children that were left alone reside, but also those in need of some kind of insight. Thomas came here to improve, and to live again what he eventually learned together with the many inhabitants there.
The ghostly people who had come into his life before are now missing, all except Konstantin, his brother, and of course the King of Rock 'n' Roll. The Odd Thomas books by Koontz are some of the most touching, most affecting novels that we've picked up from the author.
Can't Hide Anywhere
However, there seems to be no structure, no impregnable fortress in the world that could shield Odd Thomas from his trouble and problems. The insidious bodies are the ones that afflict him as they arrive at the abbey, hovering simply.
Thomas is aware of what this means, and he knows that now is the time to act, because if he does not get the job done, this part of his life will be over too. Among the best Koontz Odd Thomas books that we've had the pleasure of picking up and reading.
---
The Observers
One of the best Dean Koontz books that we know about is, of course, his standalone novel titled Watchers. Watchers, out of the entire list of all Dean Koontz books, stands as being one of the best-rated Koontz books. It was published in 1987 and comprised a total of about six hundred and twenty pages.
A Great Story
Watchers is a very interesting piece of fiction, not just because it is written by the terrific author Koontz, but because it belongs to a number of different genres.
There are elements of fantasy and science fiction in a novel that is otherwise billed and claimed to be a suspense, crime, and thriller book, but even then we should not forget the horror aspects that are in play here. All in all, it's a masterful tale. Worth noting is that Watchers factors in as one of Koontz dog novels, too.
Pointless
Watchers introduces us to a man named Travis Cornell, who, once upon a time, worked alongside the Delta Force as one of their operatives. However, Travis now sees life as being meaningless to a large degree.
While enjoying himself by exploring a canyon not too far from his home, he has the interaction of his lifetime, when he sees two genetically engineered beings. The two beings had managed to get out of a high-security government laboratory. One of Dean Koontz's best books and we're just getting started with our Dean Koontz book reviews.
Two Weird Entities
The first of them, which is in fact a Golden Retriever, has significantly increased its intelligence. The other one, however, named the Outsider, seems to be gunning for the Golden Retriever. Travis takes the dog back home and gives him the name Einstein.
Later, as the two begin to get closer and closer, they seek and rescue a woman named Nora Devon in a park, which at the time was being besieged by a man named Arthur Streck. Nora, Travis, and Einstein then form their own group. One of the best novels by Dean Koontz for a reason.
On the Run
Soon, however, the three are forced to hide and try to escape not only from the Outsider but also from the federal agents who want to bring the two escaped subjects back to their compound immediately. To cap it off, a merciless hitman has been sent to eliminate them.
---
Shrouded by Mystery
Koontz's Nameless series is yet another great pick for being the best Dean Koontz book series. The series is comprised of six novels in total, with all of them being more than worthy of our seal of recommendation. These particular Dean Koontz books in order of publication go as follows:
In the Heart of the Fire
Photographing the Dead
The Praying Mantis Bride
Red Rain
The Mercy of Snakes
Memories of Tomorrow
No Law Enforcement
Now, with the order of Dean Koontz's books covered, we can take a look at some of Dean Koontz's newest books. The first on the scale is none other than In the Heart of the Fire, which is one of the best Dean Koontz horror books. In a small, forgettable Texas town something that can never be cast away as an inferior memory is happening. The sheriff of the town is a devilish and bloodthirsty man, who harasses the inhabitants looking for his next victim.
The Vision
Then, however, someone rolls into town. The Nameless man is a man without a past, seemingly, and with a future where streaking blood is the norm. On the other hand, anyone who visits Sheriff Russell Soakes is either warned or soon declared missing or dead.
Be it a single mother trying to keep her kids safe, Soakes won't do her any favors. This is what the Nameless man has seen in his visions and he wants to thwart the dastardly sheriff.
Attention
Following along with Dean Koontz's books in order, we arrive at title number two, namely Photographing the Dead. The past is not ready to die and it is even less ready to go away, with many visions and many nightmares plaguing the mind of the Nameless.
In Death Valley, someone is successfully getting away with killing people, which has caught the attention of our nameless protagonist. Among the best Koontz murder mystery novels that we've had the pleasure of picking up.
Keeping the Images
The Mojave wasteland is the place where Palmer Oxenwald prefers to hunt its victims, who are mainly tourists or hikers passing by. What he appreciates most as a serial killer is taking pictures after the successful murders.
There is only one person who can put a dent in his plans for further destruction, and that is Nameless. They are similar in that they are haunted by memories, although they themselves are quite different. Taking into account the list of Dean Koontz's novels in order of best to worst, we think that this book is among the best Dean Koontz books ever.
---
Gothic Period
Koontz's Frankenstein series is yet another fantastic Koontz series that we just absolutely love. The entire series is comprised of a total of five books, all of which we think are terrific and well worth the read. The Dean Koontz's Frankenstein series in order goes as follows:
Prodigal Son
City of Night
Dead and Alive
Lost Souls
The Dead Town
Secrets Are Alive
Having covered the order of Koontz's Frankenstein book series, we can see what the story here is all about. Before we move on, we would just like to note that there is also Koontz's Frankenstein comic series. Additionally, the series is sometimes referred to as Koontz's Lost Soul series. Many cities in the world carry many, many secrets, but barely any can rival the one where this book's events unfold.
Special Beast
The first of Koontz's Frankenstein novels is Prodigal Son. Deucalion is a man with tattoos all over his body, who is of mysterious origin, and who is an artist. Deucalion is a man that death completely forgot about because he is more than a few centuries old.
Deucalion is in a monastery, with monks as friends, who teach him how to gain a better understanding of himself, being that he is quite different from the common man that we pass on the street or sit on the bus with. These are some of Koontz's best-selling books, too.
Who Is the Real Monster?
When Deucalion gets word that a certain man, namely Victor Helios, has been spotted in a city in the United States of America, he knows that he can't let this opportunity just pass by. Victor Helios and Deucalion are two characters plucked from the classic gothic tale of Frankenstein, or The Modern Prometheus, that Mary Shelley wrote.
In this story, however, Dr. Victor Frankenstein never died, but lived on, changing his name to Victor Helios, while Frankenstein's monster is Deucalion. That is what Koontz's Frankenstein series books are based upon.
More Than One Evil
However, in the city at hand, Victor Helios isn't the only fish worth frying. A serial killer is prowling in the streets but he isn't killing regular people as one would expect, but people that have something odd about them. Be it their two hearts, their multiple vital organs, or their very developed bodily systems, something is weird about them.
This is where Detective Carson O'Connor has her first brush with Deucalion, who is as light as a feather despite his bulky size and capable of vanishing at a moment's notice. Make sure to take a look at the rest of Koontz's Frankenstein books.
---
Upping the Ante
Among Dean Koontz's best horror books, you really can't do without mentioning Intensity. Of course, the book isn't all horror; it has all the hallmarks of suspense, thriller, and mystery novels, but it's so special that you can't call it anything less than frightening. Intensity is also among the best Dean Koontz books that we've read. It was published in the year of 1987, spanning four hundred or so pages.
Taking Any Joy
We meet Chyna Shepherd, who is a college student, currently visiting her friend Laura Templeton's family for an extended weekend. Chyna was exposed to neglect and abuse by her mother as a child, so that at the Templeton residence she finds something that she never had – acceptance.
When Edger Vess, a serial killer, enters the home and kills everyone except for Laura and Chyna, it is obvious that things have gone horribly wrong.
Unkept Promise
Laura has been bound and raped and while Chyna does manage to get away, she makes a promise that she will come home. This is cut short when Edgar manages to kill Laura, taking her back with him in his motor home.
Chyna, armed with a knife, gets on the motor home intending to kill Vess, but when she sees that her friend is dead, she knows that she is in over her head. Soon enough, Vess drives away, with Chyna in the back. Worth noting is that this is one of Dean Koontz's early novels.
Can't Just Walk Away
Chyna hides herself, making plans to get out at the first chance. When Edgar makes a stop at a gas station, she manages to get out and search for a payphone. She observes Vess talking to the gas station clerks about holding a certain girl, Ariel, in his basement.
Soon enough, the clerks are murdered, as well. Chyna knows in her heart that she must save the girl, so she gets into one of the clerks' vehicles and follows Vess.
Bamboozled
At one moment she gets the chance to board the motor home once more, but she's seen by Vess, though he doesn't act oddly; he's actually intrigued. When the two of them arrive at Vess's very distant, remote house, Chyna goes inside to find a catatonic girl tied up and locked in the basement. Then, Vess makes his move. On the whole list of Dean Koontz's books, this stands as being one of the best novels by Dean Koontz.
---
Widowed and Left Alone
Koontz Jane Hawk series is a brilliant source for some of the best Koontz books ever. Koontz's Jane Hawk books are also some of the best new Dean Koontz books. Koontz's Jane Hawk series in order goes as follows:
The Silent Corner
The Whispering Room
The Crooked Staircase
The Forbidden Door
The Night Window
Gripped by Grief
With Koontz's Jane Hawk novels in order, let's take a look at the first book, The Silent Corner. The very last words that Jane Hawk's dead spouse spoke were I very much need to be dead.
The man in question was someone you never thought would go through something like this; he was a man who had a lot to live for, but still, he took his own life. He left Jane Hawk, a widow, with nothing but feelings of terror, anger, and sadness.
Why Would They Do It?
For unknown reasons, people all over the world have begun to commit suicide in disturbing numbers. One would think, that these people have been sick or troubled but it is nothing like that, quite the opposite. There is no good explanation as the people were successful with a healthy state of mind. What would make them do such a thing?
Jane Hawk is a person that wants to get to the bottom of the mystery, but this is what lands her as a wanted fugitive. Koontz's Jane Hawk series books are truly some of the top Dean Koontz books.
Some Big Players
The enemies that Jane Hawk has made for herself in her journey and her desire towards finding out the truth are all keeping a certain secret under wraps, for which they will stop at nothing. However, mercilessness and relentlessness can only get you so far. The cleverness and the bright mind that Jane Hawk has is going to be all that she needs to discover what really is going on.
Lying Low
The second novel among Koontz's Jane Hawk novels is The Whispering Room. It is among Dean Koontz's latest novels, too. When Jane's husband killed himself in an act of senseless and unexplainable cruelty, she knew that something was up. Continuing with the events that took place in the previous novel, Jane Hawk is still on the run, and she isn't ready to give up just yet.
Foiled Plans
There are many mighty and influential players in this game that aims to control the world through extreme, terrifying means, but Jane Hawk is not one to back down from a fight.
With the plans for a sinister takeover and with plans to make further breakthroughs on the subject comes the liability for their failure, which is what Jane Hawk is banking on accelerating. The Jane Hawk series by Koontz is home to some of our Dean Koontz's favorite books, too.
---
Man's Best Friend
One of the new Dean Koontz novels that we've had the chance to read, enjoy, and discuss, has to be Devoted. It's one of those books that you can't not put on the list of the best Dean Koontz books no matter what you do. Devoted is a standalone tale that was published in the year of 2020, spanning about three hundred and eighty pages.
Nothing to Say
Devoted begins with a character named Woody Bookman. Woody has not spoken a word in the eleven years since he was born into this world. Not even when his father was killed in a terrible accident, not even when his mother tells him how much she loves him. The most important thing for his mother Megan is her child's safety and happiness.
Behind It All
There is something weird going on with Woody, though. Woody is convinced that the death of his father was no mere accident, but that a truly malicious force was behind it. This same force is now after him and his mother. Woody also knows that he is not completely alone in his thoughts either. He has a kind of companion with him, someone who listens to him, but who that exactly is, Woody cannot tell.
Different, Yet Alike
Then we meet Kipp. Kipp is a dog with a great gift, with a heart as golden as his coat, and who is as devoted to people as you could ever wish for. Kipp meets a certain boy capable of talking in a way like he is, without opening his mouth or gurgling any words.
It is at this point that Kipp becomes acutely aware that he has got to find this boy before it's too late, but with time running out, can he manage to do so? This entry among the newest Dean Koontz novels stands as being perhaps the best Dean Koontz book.
Plans in Motion
While Kipp tries to find a way to Woody Bookman, Woody sees that the suspicions he carries around with him are not fictional, imaginary, or deceptive, but very, very real. A bloody, evil man has a plan to get him and his mother, and the plan has only just begun. The man's powers are growing by the minute and Woody knows that they do not have much time to get all the help they need.
---
Probing the Space
Phantoms is in league with the best standalone Dean Koontz books that we've ever seen or had the opportunity to read. It stands as one of the best Koontz horror novels, though elements of fantasy, sci-fi, and supernatural mysteries do persist in here. Phantoms was published in 1983 and spanning about three hundred and fifty pages.
Ghost Town
Two sisters, Lisa and Jenny Paige, are coming back to the hometown named Snowfield, California, which is a small ski rest village, located in the Sierra-Nevada Mountains. This is where Jenny is employed as a doctor. However, as the two of them get back home, they find that no one is alive. They find a couple of bodies that have been eviscerated, gutted, or killed in some Lovecraftian, horrific way.
A Single Clue
Since Jenny had no other choice and was completely disturbed by what was happening, she managed to ask the police of the neighboring town for help. Together with the police, led by Bryce Hammond, the girls managed to call the military Biological Investigations Unit.
The police succeed in finding only one clue, which points to the disappearance and the mysterious deaths. A single victim had made it and had the foresight to write a name, Timothy Flyte, on a mirror just before being rendered lifeless. This is without doubt one of the best novels of Dean Koontz.
The Adversary
What the name Timothy Flyte refers to is a writer and academic from the UK who has written a famous book called The Ancient Enemy. The book focuses on the many and inexplicable disappearances that have taken place over the centuries in different parts of the world without warning.
It is soon discovered that Snowfield was built in one of the places where these enemies hibernate. The enemy is called the amoeboid shapeshifter.
It Has Happened Before
Although it rarely feels the need to eat, what it leaves behind when it does is really frightening. There are hypotheses and theories that the enemy is the cause of the ghost ships, the disappearance in Roanoke, and even something that the Mayans talked about.
To increase its mass, it feeds. A special feature is the creation of smaller phantoms that can imitate the killed creatures, acting on the basis of a beehive spirit. These phantoms are also capable of mindful tasks. Among the best Dean Koontz books that we've picked up.
---
Cast by the Night
Koontz's Moonlight Bay series, also known as Koontz's Fear Nothing series, is doubtlessly home to some of the best books by Dean Koontz. The Moonlight Bay series is composed of three novels in total, so that these Dean Koontz books in chronological order go like this:
Fear Nothing
Seize the Night
Storm Front
No One Like Him
With these Koontz novels in order, we can see what the story is all about. In the first novel, Fear Nothing, we meet a man named Christopher Snow. Therefore, the third name for the series is also Koontz's Christopher Snow series.
Christopher Snow is not like the other inhabitants of Moonlight Bay and he's different from anyone that we've ever laid our eyes upon, had the chance to meet or interact with.
Light Is Deadly
Christopher Snow has accepted the fact that he has a very, very rare genetic disorder, which only one in every thousand people get. His disorder renders him liable to be panged by the sun or by any especially powerful light. As such, Christopher Snow's life is carried by certain things that he does as a man who is forced to come into the embrace and grip of darkness.
One Random Night
Nobody in the whole wide world knows the darkness or the night as well as Snow does and nobody probably ever will. Whether it is the beautiful stark night, the ominous mystery hidden therein, or the horrors that prowl, Snow loves it and it is not just because it's the only time that he can get out.
That is, until one night he witnesses a series of incidents that point to a mystery that can only be solved by him, a man who lives at Moonlight Bay.
Where Are the Children?
In the second entry among Koontz's Christopher Snow books, namely, Seize the Night, we see that Moonlight Bay, as beautiful as it may be, is never quite as brilliant as during the night.
Beauty is not the only thing that reaches its peak at night, but also a real evil. Children disappear from the safety of their streets and homes without anyone being able to do anything about it. The police of Moonlight Bay are not out to solve cases but to cover them up.
New Mystery
Christopher Snow is a man who is not the least bit frightened or disturbed by the darkness. He has become accustomed to living in the shroud of shadows, and he knows that he is the only hope these children and families have.
He believes that the children are still alive, and he is sure that a terrible secret lies at the heart of this inhuman mystery. The same secret that he and no one else has to dig up. The books from Koontz Moonlight Bay are among the best Koontz books of all time.
---
The Storm
Lightning, yet another entry among the standalone Dean Koontz novels, is one of the most complete thriller works that the author has ever penned. Lightning is a novel that was published in the year of 1988, spanning approximately three hundred and fifty pages. It is one of the best Dean Koontz books.
Streaking the Sky
Laura Shane is the main protagonist of the story who is born in January 1955. When Laura first sees the light of the day, it is a light in its true sense, because there is a raging thunderstorm outside. However, it isn't the only problem that night.
Doctor Paul Markwell responsible for the preparation of the long and complicated labor got more than just a few drinks shortly before. Even though he eventually isn't present during the delivery, Laura's mother dies. Bob Shane, Laura's father, is now the only one who can still take care of her.
Stranger Again
Years later, a junkie tries to rob the grocery store Bob owns. The blond stranger, who has appeared many times before, saves them and advises them what to tell the police. When Laura is about twelve years old, her father dies of a heart attack.
At the funeral, she once more sees the blonde stranger and begins to suppose that he's her guardian angel. As she tries to follow him, a different man calls her name, but she can't pinpoint who exactly.
Abuse Behind Every Corner
Laura moves to the McIlroy orphanage, where she becomes friends with Thelma and Ruth, two twins. The custodian is a man named Willy Sheener, who is a child molester. Since Laura is a beautiful child, Willy is immediately interested in her.
It does not take long before Laura is placed with a foster family, although they try to exploit her. Soon she is back in the orphanage. Some incidents lead to the blond stranger coming again and beating Sheener brutally. It's not a hard thing to understand why this is among the best Dean Koontz novels.
Saving Herself
Laura is given another chance to live with a different family, where she manages to make a bond quite easily. As bad luck would have it, though, Sheener arrives and tries to take Laura. In a whirlwind of events, Laura manages to kill him right then and there.
When her foster mother sees the scene, she has a fatal heart attack, with which she is once again at the orphanage. She learns that she'll have to move to a different orphanage because she's now thirteen, and her friend Ruth has died in a fire.
Final Confrontation
Laura meets a man named Danny, whom she marries and with whom she has a child. The child is a boy named Christopher Robert, but after the birth, Laura cannot have children again.
After a few years Laura, Christopher, and Danny suffer a terrible accident but are once again saved by the blonde stranger. Shortly afterward, a nameless man appears ready to attack them. The blond stranger kills the nameless man, but Danny dies trying to save his family. There is much more to unpack here, but we trust that our readers will get the appeal.
---
Mighty Speed
Velocity is among the best Dean Koontz books and we adore reading it. Velocity is a book that is brimming with the kind of dazzling storytelling that we love about Koontz and we can't recommend it enough. Velocity was published in 2005 with a total of less than five hundred pages.
Lonely Man
Velocity begins with a short story writer named Billy Wiles. Billy's talent was promising, but since his fiancée Barbara fell into a comatose state a few years ago, he hasn't even turned on his computer.
As a lonesome and reclusive man, he spends his time doing woodwork, leaving the comfort of his home only to work his bartender shift. Billy is an orphan who does not hang around with many people, and all of them are acquaintances to him and not friends.
Terrible Choice
Things take a drastic turn when Billy discovers a piece of paper put under one of the windshield blades. He opens it up only to see that it's an ultimatum. Billy chooses not to tell the police about this, but talk to someone in the police force that he thinks will be able to help him out with this rather bizarre and strange case.
After a little bit of a chat, the two of them end up concluding that it is probably some kind of a sick joke. Out of the whole list of Dean Koontz's novels, this one might be the best Dean Koontz novel, period.
Fish Hooks
Tomorrow, however, just as the ultimatum had entailed, a murder has occurred in the exact, same manner as described. Two notes come quickly enough. Billy deduces that he could not have been chosen on a whim or arbitrarily, but that someone he knows is definitely gunning for him.
Right after he receives a letter questioning his preparedness for his first wound, he is attacked by a masked man. As he regains consciousness following the assault, he notices that the fiend had put three sizable fish hooks under his forehead's skin.
Is It Over?
Having no other recourse, Billy tries to reason out who exactly of his acquaintances could be doing these terrible things. He suspects Steve Zillis, a colleague, but Zillis has a strong alibi for the crimes.
Soon enough, he deduces that it must be a certain artist named Valis, so he confronts him. Following a short conversation, Billy sprays him with Mace in the face and then proceeds to shoot him until he is dead. One of the best Dean Koontz books of all time for a reason.
In Cahoots
Billy goes back home thinking that he and his comatose wife are now free, but once he replays the tapes from his video camera, he sees that Zillis is, in fact, inside of his home.
He concludes that Valis and Zillis must have been in cahoots. Just before Zillis can manage to get to Barbara, Billy succeeds in catching up to him, driving him out deep into the country, and killing the dastardly fiend once and for all. The novel ends up with Barbara in Billy's home as she opens her eyes.
---
Instilled Thoughts
False Memory is not just another entry on the best Dean Koontz books list, but a very great book that we urge our readers to pick up as soon as they can. False Memory is a book that was published in 1999 and has a total of about seven hundred and fifty pages.
Troubled People
Susan Jagger is a woman that has trouble with her agoraphobia, so her friend Martie Rhodes helps her out when she has to go to her psychologist Doctor Ahriman. Dusty Rhodes is trying to help his brother Skeet out by getting him a job at his painting business.
Skeet, himself, had been in rehab for some time, but when we see him, he's relapsed and tries to kill himself by jumping off of a roof. Dusty is luckily there and saves him, but also sends him back to rehab.
Unfounded Fears
The onset of autophobia, or the fear of oneself, in Martie is a wholly sudden and inexplicable one. As she goes back home to get a grip on herself, she notices that she can't even look at her own reflection out of the stark fear that it endows her with.
Over time she gets afraid of sharp objects and what she might do with them. While Dusty leaves Skeet behind in the rehabilitation center, he sees a shadow in the corner of his brother's room. From this moment on things start to happen around Martie, Skeet, and Dusty. This is without question, one of the best Dean Koontz novels ever.
Therapist
It does not take long until the two discover what it is that does these terrible things to them. They have been constantly brainwashed, programmed, and conditioned to listen and follow the words of Susan's psychologist, Doctor Ahriman. Ahriman is a sex offender who enjoys drugging and indoctrinating his patients before raping them. The finale for each patient sees them either killing someone or killing themselves.
Unwitting Mistakes
Susan Jagger is ordered to cut her wrists right after showing Ahriman a videotape of the two having sex together. Even Skeet was brainwashed and programmed by Ahriman, which is why he suffered a relapse and why he had such a strange way of thinking.
Ahriman explains that he controls his patients and orders them to do terrible things so that one day he can enforce laws. It does not take long until Ahriman is murdered by one of his patients who was afraid of Keanu Reeves from The Matrix. The patient thought that Ahriman was one of the agents sent to control them. It's one of the top Dean Koontz best-seller books, too.
---
A Spouse
The Husband, when taking into account the complete list of Koontz's novels, stands as being one of the best Dean Koontz books ever. If anyone were to put forward their picks for Dean Koontz's novels ranked without mentioning The Husband, you already know that list is sub-par. The Husband was published in the year of 2006.
Extortion and Blackmail
The Husband begins with Mitch Rafferty getting a call. Mitch is a small landscaping business owner. The call that he receives signals a terrible thing about to happen, but he couldn't have even the foggiest chance to anticipate such a thing.
The caller on the phone informs him that Mitch's wife, Holly, has been abducted and that if he doesn't pay up two million bucks, Holly's going to die. If the police hear about it, Holly does a slow and painful death.
Not Safe
Mitch says that he can't possibly get that much money, but the caller retorts saying that if he loves his wife, he's going to have to find a way to get the money.
Mitch is then told to look out into the street, only to see a man walking his canine get shot in the head. That is all the proof that Mitch needs to understands that the abductors are serious about this business, they're watching him, and he has little say in this matter.
Suspicions Arising
Because of the man that was shot in the street, the police come by, with Mitch being questioned by a detective, Sandy Taggart. Taggart isn't informed about the kidnapping by Mitch, but he notices that Mitch is not telling him something. Taggart dismisses him and lets him go soon after.
When he returns home, Mitch sees that his house has been staged to suggest that he killed his wife. Blood is all over the walls and clothes. Soon enough, the caller confirms Mitch's suspicions. They play him a recording of his talk with Taggart, doubling down on the fact that they're keeping an eye on him.
Getting a Chance
Taggart, without any notice, stops by, so Mitch is forced to lie, saying that his wife has a headache and is trying to sleep it off. The detective informs him that the victim was Mitch's college roommate with whom he hadn't had any contact for years. Mitch goes to the garage, where he takes a lug wrench to have as a weapon. He also finds some spy equipment in there, before he realizes he is at gunpoint.
The man with the gun tells him to let go of the wrench. After a small tussle, the gunman is killed, and Mitch takes his weapons. He decides to go to his parents right then and there. This is an indispensable read for any best Dean Koontz books ranked list.
---
Who Are They?
For anyone asking what the best Dean Koontz novels are, we have here the book titled Strangers. Strangers is an inextricable part of any Dean Koontz novels ranked list because it is such a brilliant novel and we love it. Strangers was published in 1986 and covered a total of five hundred pages.
Unlikely Group
Strangers is genuinely and candidly among those Koontz tales that we can't bring ourselves to put anywhere even short of the top picks on the list of Koontz's books best to worst. Strangers begins with a group of people that are joined together by rather diverse, rather bizarre, and, as of yet, unexplainable means. For one, we have Dominick, who is plagued with troubles from his somnambulism, which means sleepwalking.
Troubled Minds
Ginger, on the other hand, has inexplicable and sudden lapses into a kind of fugue state, which presents a difficult problem for her. Father Brendan, the third man in the group, has slowly, yet surely lost grip on his faith, which led to him begin the receiver of a miraculous, wondrous, and wholly odd gift later on.
Ernie, the fourth of the sizable group, is the one that has troubles with nyctophobia, which is a fear of the darkness. All in all, the group is quite odd and strange, connected by some very disconcerting aspects.
Connections
Dominick is the recipient of Polaroids, which lead him to a motel named the Tranquility Motel. The Tranquility Motel is located somewhere in the Nevada high-desert, roughly thirty miles west of Elko.
Dominick, Ned, and Sandy, having no other choice or course of action, go to the motel. Ned and Sandy walk over to the restaurant next door, which is when they finally realize that their real memories from the previous summer have been pushed down in their subconsciousness. One of the best Dean Koontz books ever.
Blocking It Out
Ginger, Joria, along with the other people that resided in the Tranquility Motel, are then later contacted and given invitations to join the group, too.
Ginger makes the discovery and lets the group know that their memories are being suppressed by something called Azrael Blocks, which is a brainwashing done through hypnosis and drugs. The hypnosis she received was for a certain ailment she was having a tough battle with.
Coming Together
The Tranquility Motel goers aren't aware that those that have been pushing their memories further down are the ones watching them. Another person joins the group, named Jack Twist. Soon enough, they decide to unearth whatever it is that the government had been keeping hidden in the hills. Among the top-rated Koontz books, doubtlessly.
---
Where Could It Be?
Elsewhere is, as far as Koontz's books ranked are concerned, one of the absolute best novels by the author we've had the chance to read. Elsewhere is also among the latest books by Koontz as it was published in the year of 2020. Elsewhere has a page count of around three hundred and sixty or so pages.
Everything Was Calm
As we said, Elsewhere counts as being one of Dean Koontz's latest books or the very new Dean Koontz books. Elsewhere begins with Jeffy Coltrane.
Jeffy Coltrane's wife had left him about seven years ago, so in the time in between, he has done a lot to give him the chance of a normal life together with his underage daughter Amity. The two live at Suavidad Beach, where life is quiet, life is calm, life is good.
Keep It Safe
That is all true until a certain person walks up to their doorstep. They call him Spooky Ed. Spooky Ed is actually Ed Harkenbach, who after befriending Jeffy Coltrane over a couple of months, entrusts him with keeping safe a certain package wherein you can find the key to everything.
An altogether odd name for an object you're entrusting an acquaintance to keep. Ed also tells him to never, over open the package, and to never, under no circumstances touch what is inside.
Everyone Wants It
Jeffy is also informed that what's inside holds a value of about seven and a half billion dollars and everyone, absolutely everyone wants to get their hands on it. Soon enough, Jeffy learns that the object has the power to allow someone to cross between parallel worlds.
Ed, himself, has been to a number of these parallel worlds and has been witness to some truly atrocious and horrible occurrences therein, for if an infinite number of worlds exist, then there must exist every malicious world that humanity can imagine. Soon enough, a group of strange and bizarre men arrive, leading Jeffy and his daughter to accidentally use the object, thus finding themselves in a different world completely.
Reconciliation or Disappointment?
It is a weird and indescribable feeling, but the two of them cannot help but think that Michelle could only be a single turn away, into possibly the very next parallel world. The man that wants to get his hands on the object, however, is a very malicious and very fiendish person.
So it is up to Jeffy and Amity to figure out a way to thwart his plans because if they don't, their own world will become just another of those evil and decrepit worlds Ed told them about. The book is proof that even the new books by Dean Koontz are more than worth picking up!
---
Weird Events
Another brilliant novel on the list of Dean Koontz's books that we wholeheartedly recommend to all our readers is, of course, the novel The Taking. It stands as being one of the best Dean Koontz books ever. The Taking was published in the year of 2004, spanning four hundred and fifty or so pages, in total.
On a Stormy Night
Authoress Molly Sloan wakes up in the middle of the night as a downpour of rain can be heard with a storm not far behind. Molly can't go back to sleep, so she goes downstairs to do what all writers dream of doing at night – writing her manuscript. She leaves her spouse Neil in bed and she clambers down the stairs to start again. It is downstairs that she sees odd, dark shapes all over the porch, which are revealed to be coyotes.
What We All Fear
Molly can't reconcile what could possibly have been capable of driving coyotes out of the forest and to their house. Perturbed by the notions that cross her mind, she ambles over and walks out.
She feels a stark fear and dread rising inside of her, but it is not for the animals or anything around them, but the rain. The rain is luminescent, somehow, and she feels in a primal way that there is something terribly wrong.
Happening Everywhere
She goes back inside and along with Neil, the two of them try to find some information in the news. They see that the phenomenon is occurring all across the world, but then all communications are rendered useless.
The two of them make a decision to leave their secluded home out of fear along with the nearby town's residents. Together with the townspeople, they decide to stand and fight, but they don't even know what they'd be doing battle with.
Rising Fog
Ten hours later and the rain has given up. Then a rather thick and completely mysterious fog begins obfuscating everything around them. Homes, trees, buildings are mere shadows looming in the thickness before them. Sixty or so people enter the town tavern with Neil and Molly joining them. An implication is made that the things happening are a result of an alien invasion.
No One Is Safe
Strange noises can be heard and even stranger lights are visible. Fungi, inexplicably, begin appearing in the toilet. Fungus begins afflicting the trees, lawns, houses, and even the people.
Here and there, they can hear sizable objects drifting above the tavern, bolstering the fear, anxiety, and dread that they all feel. What follows is a wholly mind-shattering, yet satisfying tale. This really stands as one of Dean Koontz's best novels ever.
---
Will He Finish Last?
A very much fantastic book that one can find on the list of novels by Koontz that we are recommending is, of course, the book bearing the title The Good Guy. The Good Guy is a book that was published in the year of 2007, spanning a little under four hundred pages, all in all.
What a Mistake Can Do
The Good Guy's main character is none other than Timothy Carrier. Timothy Carrier is a stonemason that, judging by his countenance, is a modest man. Timothy is having a beer at the bar he frequents when he is somehow taken as being a hitman by some stranger. The stranger gives him an envelope with ten-thousand dollars inside and a picture of the person that needed to be taken out named Linda Paquette.
Got His Number
Timothy notices the real hitman arriving not long after and he tries to trick and bamboozle him. He tells him that he's calling off the hit after allegedly having second thoughts. He gives the hitman the ten-thousand bucks as a fee for his trouble.
As the assassin leaves, Timothy follows him and sees him drive off with a police light atop his vehicle, with Timothy deducing that the assassin must be with law enforcement.
Saving the Hapless Woman
Just like that, Timothy is entangled in a terrible web. He finds out where Linda is and he flees just in time. His old friend Pete, a homicide investigator, is called by Timothy to do him a solid and find out who the hitman is judging by the plates.
Linda and Timothy somehow stay a step ahead of the hitman, before they deduce that he has to have access to their phones and all the trouble that comes with that. Timothy succeeds in thwarting the hitman once more, which is when Linda concludes he isn't just any stonemason, but someone much more able.
Brought Together
The hitman, however, isn't budging one bit. In fact, he begins becoming more and more unstable as he chases the two. Timothy and Linda, by dint of having to flee constantly, learn about each other and start falling for one another.
Linda then tells Timothy about her troubled past, when her parents went to prison after being accused of sexual assault. The premise for the book, alone, is enough to understand why it's one of the best Dean Koontz books.
The Cleanup
After growing weary of continually chasing Timothy and Linda, the hitman makes a decision to cut it short and he kidnaps Timothy's mother. Timothy is told to trade Linda for his mom or else she's a goner. Timothy's mother, however, is very subtle and informs him, without the hitman noticing, that they're still at home.
Pete and Timothy arrive at the house and manage to kill the hitman. FBI comes to the house to clean everything up, but something is weird. Timothy, then, calls his neighbor to videotape the men out of his suspicion. It's not over yet and something far greater is afoot.
---
Wholly Unpleasant
The Bad Place is not one of those Dean Koontz children's books. It is a very serious and, at times, even disconcerting novel that we love picking up from time to time. The Bad Place was published in the year of 1990, spanning a little under four hundred pages.
How Did He Get There?
The Bad Place is a book boasting elements from mystery novels, from thriller works, suspense books, with science fiction and fantasy aspects, and a horror base, making it such a wonderful treat to read and such a delight to enjoy.
The Bad Place begins with a man named Frank Pollard. Frank Pollard has just awakened in an alley, in the middle of the night, with his head brimming with dread, fear, angst, and a potent confusion.
Constantly on the Run
Barring his name, Frank Pollard not the slightest clue about anything regarding him. All he knows is that he has to flee or else he'll be killed. He is chased by some ominous, unknown attacker, so that Frank barely manages to get away.
Whenever he gives in to the grip of sleep, Frank Pollard wakes up with evidence around him pointing to having traveled somewhere during the night. Any list of Dean Koontz's books order from, say, best to worst, has to have The Bad Place in there.
Enlisting Some Help
Fearing very much for his life and the consequences of his actions, Frank makes a decision to get help from a security team made up of Bobby and Julie Dakota, who, themselves, are husband and wife. Initially, it's clear and cut, with nothing pointing to anything more than a few absurd happenings, but once the two of them dig deeper, they see that Frank is no ordinary or common man.
At the heart of the tale is a madman, the same person that was pursuing Frank before. What could the man actually want from Frank and why would he be trying to kill him?
A Horrific Past
Soon enough, we learn that the ominous madman out to get Frank Pollard is, in fact, his brother. The two brothers also have two twin sisters to cap off the sibling relationship. Frank Pollard learns that his mother was the result of incest.
Frank Pollard's grandpa was a drug user and, to put it lightly, abuser, who had his seed taken by his hermaphrodite sister, who impregnated herself. Frank wants to live his own life, unburdened by the family. However, if he wants to do that, he has to confront the brother that is after him.
---
Short Series
Dean Koontz's Innocence series is yet another great example of how one author can write so many series and so many standalone books, yet continue to surprise his readers without a hitch. The order of Dean Koontz's books in this series is rather shallow, seeing as there is only a single primary book and one tie-in novel titled Wilderness.
Pariah
Innocence, the first and only primary novel, was published in the year of 2013 – so that we can call it one of the latest Dean Koontz books –, spanning some three hundred and forty or so pages. We follow a young man that, by and of himself, is quite bizarre and quite strange.
Having successfully fled from the pain that comes from flames and the constant bullying he was subjected to, the young man has become a pariah. The young man, as we learn, was forced to live in the margins and on the sidelines by one very odd thing.
Deathly Visage
If people happen to gaze into the eyes of this young man, they will be forced to attempt his life immediately. The young man is sure of this, seeing as his own mother sent him out into the woods for lack of ability to endure the pain and the anguish that arises in her each time she saw him.
He is sure that something completely horrific must be the deal with him. Now, having lost his mother, he is in the City, where he walks only at night, always covered from head to toes, each day bringing more and more fear that he will be seen and that he will cause that common reaction in people that he is wont to.
Likeminded Individual
It is here that he happens to meet a man whom he refers to as Father. Father, as we learn, suffers from this same sort of ailment. It is then that Father goes with the boy down, beneath the city. They stay in the rooms of subway walls and tunnels so that no one will see them. Here, the boy first learns about surviving and the many contradictory, yet necessary aspects of the world.
Not Too Dissimilar
It is here that we also meet a young girl. The girl, at hand, is quite mighty, resolute, and affluent, but she, too, is an outcast. Having the wish not to be bothered by people, not to be stopped, but to be just ignored, the girl dresses herself in a gothic manner, with lip piercings and with nose rings to bolster the look.
She is afraid of being touched, so no one can really get close to her. However, she and the boy from before are set to meet, and what a meeting it shall be.
---
Safe Place
The final book we'll be taking a look at today is, of course, the novel titled Hideaway. Hideaway is a terrific and tremendous work that was published in the year of 1992, boasting a page count of nearly four hundred, all in all.
Between Life and Death
Hideaway begins with a car accident which leaves Hatch Harrison declared clinically dead. Hatch Harrison was a Southern Californian antique dealer, who had been dead for more than one hour and twenty minutes when he finally woke up.
During this interim process between life and death, Hatch was subject to a number of bizarre visions and dreams which link him to a psychopathic murderer. The murderer, in question, is a man named Vassago.
Somehow Connected
Vassago thinks of himself as if he were the human manifestation of a demon prince. He supposes that if he kills just enough innocent people as a sacrifice and a token of thankfulness to his lord, Satan, he'll be allowed to go back to Hell and sit as the right-hand man of Lucifer.
His eyes are very sensitive to light, but this also allows him, oddly enough, to see in stark darkness. On the other hand, Hatch and his spouse Lindsey are trying to get their life together, but also their marriage.
Reeling From the Loss
We learn that Hatch and Lindsey had lost their son to cancer half a decade ago, so they decide to try and adopt a child, namely a girl named Reginal. While this is going on, Hatch is continually plagued with vision and memories of Vassago, where he sometimes even assumes his point of view.
Vassago, too, is privy to things about Hatch, with which he, Lindsey, and Regina are put in danger. Soon, Hatch learns that Vassago's actual name is Jeremy Nyebern.
Discovering the Link
Jeremy Nyebern had, when he was a teenager, savagely killed both his mom and sister and even attempted taking his own life. The same doctor that saved Jeremy's life, namely Doctor Jonas Nyebern, Jeremy's dad, was the one that saved Hatch Harrison's life when the accident happened.
Jeremy had also been clinically dead for a prolonged time but later came back to full consciousness. He believes that Satan sent him back to do his work.
More Than Hokum
Vassago kidnaps Regina, taking her to the so-called hideaway, where, when he was just a young boy, Vassago had taken his first life. Hatch confronts Vassago and kills him with a crucifix attached to a flashlight, seemingly ending their nightmare.
Hatch begins speaking in a different voice, referring to himself as Uriel, and further assuring us that Jeremy might not have been all wrong about his beliefs and convictions.
Recommendations
Dean Koontz's The City series and Dean Koontz's Ashley Bell series are two other series that we are fond of.
---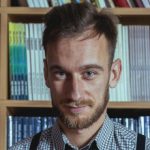 Robert is a science fiction and fantasy geek. (He is also the best looking Ereads writer!) Besides reading and writing, he enjoys sports, cosplay, and good food (don't we all?). Currently works as an accountant (would you believe that?)