Grand Master of Horror
Dallas William Mayr, or by his more widely known pen name Jack Ketchum, is a writer that you probably recognize from the horror section of your bookstore. He has published some of the most electrifying horror books of the twentieth century such as Off Season, Red, and Offspring. His contribution to and influence on the horror genre is invaluable as it was symbolized by the World Horror Convention Grand Master Award he received in 2011.
He was born in Livingston in the state of New Jersey to German parents who had immigrated to the United States. His family had been affected massively by the events of the early twentieth century and his father even served as an artillery officer in the Second World War. Nevertheless, the author adapted to America quite nicely and received his Bachelor of Arts degree in English from Emerson College.
Jack of all Trades
While Ketchum stated that he had been making up intricate stories in his mind from a young age and that reading has been a big hobby of his for his whole life, it took a long while for him to write and publish his first novel. Before picking writing up, he had been surfing through jobs that ranged from salesman to literary agent and he even worked as a soda jerk at the time.
---
Best Jack Ketchum Books
---
The Eeriness of the Suburbs
We will start our article with one of the best selling Jack Ketchum books as you can guess which will be The Girl Next Door. It is also one of his first novels in order of publication as it was published in the late eighties. It is a horror mystery book that handles that aims to take the already existing eeriness of the American suburban culture and turns it into a real horror.
The story is based on the real story of Sylvia Likens, a teenage girl living in Indiana who had been murdered in 1965. She and her sister were given to a foster mother named Gertrude Baniszewski who already had some children. In the end, Sylvia would fall victim to the collective sadism of her foster mother, step-siblings, and other children from the neighborhood.
Sick to my Stomach
The Girl Next Door is an extreme story without a doubt. It is based on an event that is already enough to make a normal person sick to their stomach and the author adds onto it to turn it into something even more horrifying. It is basically a materialization of an evil that is already present in our world. It's definitely among the best Jack Ketchum books and it is no surprise that it is a fan favorite.
---
Most Sensational Publications
The second point on our list belongs to the first-place owner in the list of the best Jack Ketchum book series, the Dead River Series. It consists of three books, two of which are the most sensational publications by the author which are Off Season and Offspring. The short story Winter Child also takes place in the same universe but it is not a formal part of the series.
I want to talk a little about the first and foremost book in the series, Off Season, to give you an idea of the series' taste. It tells the story of a New York editor on an off-season nature retreat. While she waits for her friends in the lonely cabin sitting atop a hill along the town of Dead River though, she is unaware of the existence of the cannibalistic family lurking in the woods and secretly watching her.
Endless Source of Conflict
The Dead River series was an endless source of arguments at the time it was first published. Think about it, a story of modern cannibals, literal walking nightmares, that is set on the coast of the United States? More than that, it was the series that brought him the fame he deserved to the author. There should be no doubt that Dead River is one of the best Jack Ketchum series.
---
Violent by all Meaning of the Word
Third on our list, I will let you have a peek into one of the best rated Jack Ketchum books that is the widely known Red. This piece is not much of a horror book as it is a violent thriller. Beware though, I absolutely mean it when I say the book is violent. It even breaks one of the most popular traditions of storytelling and kills… the dog.
The dog I am talking about is Red, the best friend of the peaceful old fisher in the whole wide world. The fisher smells the abundant oil of the roaming rich kids' guns. He is not eager to meet them but he is also not too disturbed. That is until they shoot Red for no reason other than spite that the fisher is overtaken by a red mist set beyond his eyes.
A Simple, Brutal Story
What I really like about this piece is the simple story that makes it a much lighter read compared to his other works. It also gives you a glimpse into the style of the author as he does not hold back from creating a brutal, unforgiving story. These qualities put it in a very favorable place for the best Jack Ketchum book title and I think it would be especially great for beginners.
---
Bite-Sized Ketchums
Next up in our article, I will give you a quick summary of another one of the most popular books by Jack Ketchum which is titled Peaceable Kingdom. It is a collection of the smaller writings of the author -and there are many of them since he used to write magazine-sized stories before novels- that includes some of his most suspenseful and horrific stories.
The book is made up of more than thirty short stories with iconic ones such as The Box, Gone, and Closing Time also being present. Much like other horror writers, the short stories of the author do not stray far from his usual works in terms of style or context. They are basically bite-sized writings that will both satisfy old readers and smoothly introduce Ketchum to new ones.
---
Using Multiple Timelines
Continuing our list of Jack Ketchum book reviews, the next notable publication we will go over will be The Lost. It uses a narrative technique that you can see in several of the author's other works, which is using two separate points in the timeline. The first point is usually located five to ten years before the main events and sets up the background for the real deal.
We are greeted by this one of the best books by Jack Ketchum on a hot summer day in 1965. A group of three teenagers by the names of Tim, Jennifer, and Ray is drinking at a campground. This marks the date of the horrible act Ray commits against two other campers nearby. Four years later, we get to know a righteous cop who knows what happened and is dead set on prosecuting Ray who had been thinking he is in the clear.
Original Choices of Narration
The Lost includes a very original choice of narration by the writer. He starts off the book with a very high-paced series of scenes then almost immediately brings it to a halt. From there on, the pace gradually picks back up yet never matches the first scenes. I found this to be quite a clever way of both making the reader commit to the story and creating an atmosphere of rising tension. Not to mention that it made the ending almost perfect.
---
Grave Mistakes
Halfway through this article, I will be giving you some of my thoughts about one of the top rated books by Jack Ketchum titled Stranglehold. This piece gives us a spoonful of the author's talent in writing violence and takes us to a very disturbing place once again. The grimness of the book is even evident from its cover image which is a bloody cloth -that so happens to look like a patch of skin- nailed to a wall.
The story revolves around a woman named Lydia who had met with the nice-looking fella Arthur and gotten into a relationship. As she learns later on though, her now-husband Arthur is a sociopath with violent tendencies and has a knack for lying. She divorces him and earns custody of their child Robert. She does not see any harm in letting Arthur see their son as he needs a father figure in his life but this too, turns out to be a grave mistake.
Disturbing As Well As Compelling
Stranglehold is a reimagining of a real story like the author's most popular book The Girl Next Door. It also carries the exact same ruthlessness of his hit piece and does not hold any punches back. In terms of the story, it is perfectly executed with a realistic villain and an underlying moral discussion. Overall, it is extremely disturbing as well as compelling and dare I say that it might just be the best Jack Ketchum book.
---
A Different Kind of Story
This one of the best novels by Jack Ketchum is one that I have previously mentioned in the article, The Woman. It is the third and last book of the Dead River series which talked about a cannibalistic family in the forests of the city of Dead River. I wanted to talk about it separately because the themes that are woven into this story are different from the other two pieces.
The story starts off with only one out of the five cannibals who have been residing on the Maine Coast left alive. The weakly survivor now resides in a cave by the sea and is spotted by Christopher Cleek as she is taking a bath in a nearby river. Christopher, who is a pragmatistic and immoral lawyer, decides to kidnap her and keep her in his basement. Just until he and his family can civilize him with all kinds of tortures though.
Moral Judgements
As I said, The Woman is very different from its predecessors. It questions the morality and monstrosity of the civilized society of our day. From what I gather, it might even be some kind of a protest against the ones claiming the earlier books to be bad. Whether this is the case or not, it is an excellent book that manages to provide more than decent content for all of the concepts it touches.
---
Killing Spree of His Life
Next up on our Jack Ketchum book list, we have Joyride. You are probably familiar with at least the name of this book if you are a Ketchum book as it is one of his most prolific works. It includes a decent amount of violence and gore even though it does not take it as far as we know the author is able to go. Like most of Ketchum's graphic works, it is not supernatural.
The story revolves around Howard, Carol, and Lee. Howard is a sickly young pal who is on a killing spree which he very much enjoys. Carol and Lee seem to be just getting dragged around by Howard and we learn why that is later on. Turns out, they are kept around only to add some more enjoyment to Howard's little game. They decide who will be his next victims and the poll includes themselves.
Faster Than Expected
Joyride is a fast read in comparison, something I usually do not expect from the author, but it is still as enjoyable. I mentioned the short story collection Peaceable Kingdom to be a good choice for beginners and this might be a good alternative to it if you are not particularly fond of smaller works. Overall, it is a good book but I still would not put it on the list of the best Jack Ketchum novels.
---
An Anthology
Nearing the end of our Jack Ketchum books ranked list, we will prepare to say our goodbyes to the author with Triage. It is another collection of short stories with two notable differences. The first difference is that it has much less content as it is made up of three pieces and the second difference -and arguably the more important one- is that it is an anthology.
An anthology is a collection of works, all of which carry one or more identical elements be it about the characters, the setting, or the genre. In the case of Triage, all of the stories start off with a person walking into a workplace while carrying a firearm by their side. Do not get it wrong though, they are not different interpretations of the same story but just share this one detail.
Original Despite Setbacks
What I really like about Triage is the originality that it provides despite the minuscule number of stories it includes for a collection. Of course, this is due to the three stories having been written by different writers. I wanted to keep this as a surprise until now. There is of course Ketchum but we also have Edward Lee and Richard Laymon -author of the titular story- along with him.
---
Games You Don't Want to Play
The last one of the Jack Ketchum books that I have in order for you in this article is another popular one, Hide and Seek. It shares its location with that of the infamous Dead River series, Maine. Also, as you can probably guess by the title, it revolves around games. Namely, games of violent or straight-up monstrous nature. It is also one of the author's earliest works as it was published more than forty years ago, in 1980.
The book is divided into two halves with the first one being more of a drama and the second one a horror thriller. We follow along with a Maine local named Dan who is visiting some friends in college. He falls for one of them and they have sex in a graveyard. Dan also learns that she was sexually abused by his father -which also led to her brother's death- and that resulted in some kind of a thrill-seeking attitude.
Well Produced But…
The second part -and also the real story- starts with the group of four deciding to play hide and seek in a nearby abandoned house that is said to be haunted. Little do they know though, the house is not as abandoned as it seems. I would say Hide and Seek is a well-produced book but it loses its chance for the best Jack Ketchum novel title because of its lack of imagination. Probably a result of the author's inexperience.
---
Final Thoughts
Jack Ketchum is no less than a legend in the horror fiction genre. As it was said by his fellow icon Stephen King he is the "scariest guy in America". His ability to materialize the unseen or ignored horrors of our world can be matched by no other. We sadly lost him in 2018 to cancer but his works of undeniable quality and priceless legacy will carry his name. May he rest in peace.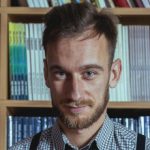 Robert is a science fiction and fantasy geek. (He is also the best looking Ereads writer!) Besides reading and writing, he enjoys sports, cosplay, and good food (don't we all?). Currently works as an accountant (would you believe that?)