---
Best Vampire Romance Books for Adults
---
One Package
Vampire fiction and romance often tend to go in one package. The books you are about to check out in this review are some of the best vampire romance books for adults.
It is so thanks to their well thought out plots, unique and memorable characters, and the amazing attention to detail and depth in the stories that the authors haven't forgotten about. Make sure to check out our review on them if you are looking for some new exciting content to read.
---
Standalone Books
Black Dagger Brotherhood is actually a vampire fiction book series that involves 18 books in which the stories are not connected together.
Instead, you read about different characters and protagonists in each of them but the stories are never short in romance or thrill thanks to the fascinating vampire and human characters that J. R. Ward has managed to think of.
Interesting Characters
You get to meet quite a lot of different and interesting characters in each of the stories. For example, the sixth book of the series talks about a character called Phury who sacrifices everything in his life so that he can keep his race alive and the bloodlines intact for a long time.
Many of the characters you meet in this series have a duty that involves protecting their race against evil. That is the duty of the members of the Black Dagger Brotherhood as they sacrifice a lot in life so that they can gain certain powers that will allow them to do many things but also they must always be loyal to their duty.
Tohrment
Another example of what kind of characters and events are in the series is a character named Tohrment who is now unrecognizable from the strong Brotherhood leader he once was.
You get to find out the heartbreaking story of how he managed to witness his life fall apart and what it took for such a strong warrior to lose it all. For more information, check out our review of the first book of the series, Dark Lover.
---
Main Character
A huge amount of romance can be seen in this vampire book series that revolves around one main character, unlike the previous book in our best vampire romance books for adults list.
Sookie Stackhouse is the protagonist and main character of the series and you get to meet her and find out who she is in the first book of the series, Dead Until Dark. You can find this book on our list of the top vampire book series as well.
Normal Human
Sookie looks like any normal human as she works every day as a cocktail waitress but there is definitely something special that you get to find out later in the book as the story gets more thrilling. Her life becomes way more interesting after she finds herself dating a vampire which she later realizes that maybe that wasn't such a good idea.
Telepathy
When her powers of telepathy are discovered, a few vampires ask for her help as she is most useful when it comes to investigating people as she can freely read minds.
The romance in the books is something that the author has spent a lot of time as it seems because the story takes Sookie to a lot of different places and all because of love. When it doesn't work out with her first vampire boyfriend, Bill, she later finds someone new, someone, who seems like the perfect match for her.
Amnesia
This new undead man seems to have amnesia so Sookie knows as much about him as Bill does. You will see, why the novels in this series are some of the best vampire romance books for adults are as you start reading the books one by one. You can find out more about the books in our Sookie Stackhouse book series review.
---
Catherine Crawfield
Night Huntress is another book series about vampires that has quite a huge amount of romance in the stories. For more info about the books, check out our Night Huntress series review.
This series also focuses on one main character and a few others who get mixed up in the story with her. She is a half vampire-human called Catherine Crawfield and she spends her days slaughtering the undead in search of her deadbeat father.
Bones
The romance part of the series starts pretty soon after you meet Catherine when she bumps into a guy called Bones, a vampire who has been watching her killing the undead and he wants to show her that not every undead person she meets has to be evil. He agrees to help her on her mission to find her father who ruined both her mother's and her life.
There are definitely some pretty interesting events that will make you understand why the book series is better for adults as the author does include some very amusing details in the story. Catherine and Bones go through so much in the books that follow and they quickly become lovers after trying to keep things professional between them.
Overpowering Passion
However, the passion between these two managed to overpower them and they grow closer and closer together. You will also find out that their love for each other will definitely not be left untested as the author has prepared some quite exciting twists in the story for them which will also be exciting events for you to read as well.
---
Necromancy
Anita Blake is the main character in this vampire fiction book series as you can probably tell from the title itself. She is a very powerful character who has the ability to reanimate the dead and causing massive amounts of damage if necessary.
Biggest Fear
Soon after the first book opens, you find out that Anita is about to confront her biggest fear so far, not the dangerous evil that she is sent to kill, but coming face to face with the man that she is so madly attracted to, Jean-Claude.
What's even more fascinating here is that although she finds this man melting her heart away, he is also the one that she has to destroy. Jean-Claude's story is not yet over in this book series as he gets quite involved in the stories to come. Hopefully, that's not a huge spoiler that we gave out in this review of the best vampire romance books for adults.
Confrontations
Anita actually comes face to face and confronts Jean-Claude on many different occasions as he tends to present quite a huge problem for the protagonist in the series. However, you will find that not everything is as it seems in this book series and that huge twists in the story are definitely to be expected.
These things are what make this series very interesting to read so you don't want to miss out on this one if you like a lot of romance and thrilling action with vampires and undead creatures.
---
Bloody War
Midnight Breed is a book series that tells a few stories about a world between vampires and humans that is going down in chaos in the bloodiest war they have ever seen. The stories in the novels are separate but they are all happening in the same world, just to different characters.
Peaceful Balance
Until now, there was a peaceful balance between these two worlds, but now vampires are killing and feeding off humans at will, something has set them off to spread such violence. Luckily, there is a group of warriors on the humans' side, the Order, who might be able to save some lives and put a stop to the war before everything is lost.
You get to read how this story progresses through different characters in each of the novels, for example, in the first book itself, Kiss of Midnight.
Lucan Thorn
You get introduced to the plot and find out how all of this chaos begins as you meet Lucan Thorn, a member of the vampire Breed who doesn't like all of the violence that they are spreading. So much more is revealed here that we don't want to spoil in this review about some of the best vampire romance books for adults.
The book series has a total of 26 novels inside so there is definitely not enough time here to spoil everything even if we wanted to. So much goes on in all of these 26 books that you definitely need to pay attention to if you want to understand the full story of the series.
Exciting Series
The fact that Lara Adrian has managed to come up with so many different and unique characters is something to think about as she has truly spent a lot of time and thought on this book series. It will definitely be exciting to vampire fiction enthusiasts who also enjoy a lot of romance in any story.
These are some of the books that we recommend you read if you are looking for stories with similar descriptions. There are definitely countless other books that have vampire-related stories, but these are our top picks for the best vampire romance books for adults as the stories inside are perfect for the more experienced readers.
---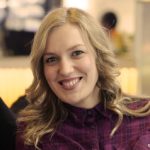 Alissa is an avid reader, blogger, and wannabe writer. (She's a much better cook than a writer actually). Alissa is married, has one human, one feline, and two canine kids. She always looks a mess and never meets a deadline.