Saint-Germain Series
Behold, the first book from a 27 book series that talks about an immortal vampire by the name of Le Comte de Saint-Germain who encounters a lot of humanity has to offer, being there in every era, and witnessing some pretty interesting things.
Chelsea Quinn Yarbro is the author of this horror book and the entire series. She has had over 40 years of experience in writing and manages to get out from 3 to 4 books every year with a few short stories in between.
---
Hôtel Transylvania Book
---
Wealthy Man
Her dedication to this amazing book series has definitely paid off as she tells some of the best stories about vampires and their interesting fantasy world.
In this opening book of the series, Hôtel Transylvania, we meet a man who appears as a very wealthy one, with a delightful appearance, wanted and desired in the presence of many, but is truly known to no one as he never reveals his true self and remains a mystery to anyone who meets him.
Vampire
This man is, in fact, a vampire, he was turned this way in his thirties but was born in the Carpathian Mountains way back in 2119 BCE. The fact that he was turned into a vampire has allowed him to roam the Earth, immortal and being a part of man's history, doing as he pleases with the advantage of certain powers.
Madeline de Montalia
In our book review of Hôtel Transylvania, you get to meet this mysterious vampire man a bit more as he faces some new problems regarding a woman that has desperately fallen for him named Madeline de Montalia.
The problems first start appearing when a group of Satanists emerges out of nowhere that have gotten their eyes on Madeline and need her for their evil black mass. Chelsea writes that only Saint-Germain has the power to stop this evil band of sorcerers who threaten many lives, but most importantly, the life of the young Madeline de Montalia who he learns to care about deeply as she does about him.
Long Series
This is only the first of many evils Saint-Germain has to face as it is only the first book out of 27 that all have individual stories as time passes for this immortal vampire and always include him in some problem that only he has the power to fix and restore the balance.
We find in our Hôtel Transylvania book review that this novel is the perfect start and introduction to the immortal vampire Saint-Germain and his long years that follow throughout the 27 novels of horror and fantasy, romance and passion, thrill and excitement, and many adventures that will have you biting your nails of the suspense. If you like this story, take a look at the second book of the series, The Palace, and the third one, Blood Games. You won't be disappointed.
Legendary Author
Chelsea Quinn definitely deserved her title Living Legend that she received from The International Horror Guild. Many admire how she is an author who talks about some of the most important human behaviors through her lengthy stories of this vampire's world.
---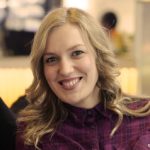 Alissa is an avid reader, blogger, and wannabe writer. (She's a much better cook than a writer actually). Alissa is married, has one human, one feline, and two canine kids. She always looks a mess and never meets a deadline.