---
Best Steampunk Books
---
As Exciting as It Gets
The steampunk genre is without a doubt one of the most exciting genres out there. It incorporates a setting with a historical significance while utilizing not technology that is leaps and bounds ahead of our own, but a technology that is based on powered-by-steam machines.
Steampunk books, movies, shows, comics, and the like all invoke a certain feeling of intrigue, absorption, and curiosity. While the definition at hand is, in more senses than one, just a generalized definition, it does get us to where we need to be. Now, let's take a look at what we think are the best steampunk books.
---
Civil War
Born and raised in Tampa, Florida, one of our favorite authoresses is Cherie Priest. We love all of the works that Priest puts out, but her 2009 book titled Boneshaker is definitely up there with the best. Boneshaker is set in the period of the civil war. As stories of gold interested faraway people, they soon began coming en masse.
Leviticus Blue
However, the Russians were not content with letting this just go on, so they had Leviticus Blue, an inventor, craft a form of machinery that would go through the Alaskan ice; the result was the Bone-Shaking Drill Engine – Boneshaker.
Unsuccessful
However, the first attempts using the Boneshaker were not successful, leaving a lot of damage and terrible casualties, so much so that the city needed to be enclosed. But, when years later, a chance pull comes upon our main characters, we see a story quite unlike any other. Definitely one of the best steampunk novels!
---
Alexia Tarabotti
Gail Carriger was born on the 4th of May, 1976. Carriger's fiction work is one of the best in the genre, with her Soulless, published in 2009, being one of the best steampunk books.
Soulless' main character is Alexia Tarabotti. There is a lot to unravel about Alexia, but the foremost is that her Italian father passed away, she hasn't a soul, and she is a spinster.
Strength and Resilience
Her mother doesn't exactly take a kind approach to Alexia, so when we see Alexia being attacked by a vampire, of all things we can note the strength and resilience of Alexia. In the backdrop of the story, however, lurks something sinister as vampires aren't supposed to attack the living like that. Then again, who better to investigate and help than ol' soulless Alexia? We also included this awesome book in our selection of werewolf romance books.
---
Leviathan Series
Texas-born, though currently residing in Sydney, Scott Westerfeld is one of the leading figures in the steampunk genres. His best work and one of the top steampunk books to date is the 2009 publication of Leviathan.
Prince Aleksander
The protagonist, Prince Aleksander, is slated to be the heir of the Austro-Hungarian throne. Aleksander is making a "run for it", however, Aleksander's people have experienced a change in their attitude towards him, as he is now considered an unworthy leader.
Deryn Sharp
Aleksander's only possessions now are a war-worn war machine and an army of sorts. Deryn Sharp, an ordinary woman, has put on a guise so that she would resemble a boy and make it on to the British Air Service. While her expertise is not to be doubted, she does fear of her secret's uncovering. However, the looming fear of a war – a Great War – will seemingly bring Aleksander and Deryn on a collision course.
---
New Crobuzon
One of Britain's best authors overall, but a true giant in the steampunk genre, China Mieville is a must-read. Perdido Street Station, published in 2000, is considered one of the best steampunk books by many.
New Crobuzon, a city that lies below an olden beast's discolored bones, is a place like no other. The sordid atmosphere there is a common one, even a brilliant, though odd scientist like Isaac.
Garuda
Then, seemingly out of nowhere, the Garuda – a partly human and partly bird being – makes its presence obvious to Isaac. The Garuda asks of Isaac something as-of-yet unseen and unheard of, but the keen mind of Isaac is piqued and his mind knows no bound when it is piqued. This book is an amazing choice for anyone looking for the best steampunk novels.
---
Industrial Revolution
William Gibson and Bruce Sterling's 1990 tale titled The Difference Engine is truly one of the best steampunk books that we've read.
In the year of 1855, the time of the Industrial Revolution has just come. Differing from ours in that the technology is a steam-powered cybernetic one, The Difference Engine's world is an entrancing one, indeed.
Charles Babbage
As Charles Babbage has seemingly succeeded in making the great Analytical Engine, so that computers are invented a long time before they came in our time. However, when Engine cards, ones punched, bearing no deducible descent or use are out of nowhere found, our main characters might just be in danger of getting iced.
---
Infernal Devices Series
Iranian authoress Cassandra Clare has written in a number of different genres, but among her greatest efforts is the 2010 Clockwork Orange that is a must-read steampunk book. It is, in our opinion, one of the best steampunk books for young adults. Clockwork Angel is also book number one of the Infernal Devices series.
Shadowhunters
The shadowhunters are barely staying in the war they've waged with their dark nemesis. In such a time, it would only take one single advantageous moment to turn the tide and that's just what's happening.
In 1878, Tessa Gray's entrance into the preternatural chasm so that she can find her brother is marked with an intensity unseen. As the Pandemonium Club begins taking notice of Tessa and her new acquaintances, they are ready to make a move – a move that might change all of their lives.
---
Crossing the Boundaries
Born on All Hallows' Eve, Neal Stephenson is one of the most profound writers we've picked up so far. Crossing the boundaries between what is cyberpunk and what is steampunk, 1995's The Diamond Age: Or, a Young Lady's Illustrated Primer is one of the best steampunk books.
Neal's work concentrates on the character of Nell, who is making the move towards adulthood. Her world, however, is one where nanotech is the norm and there is not a single place that they aren't present in some form or fashion.
Becoming an Adult
As Nell's move up the proverbial ladder towards becoming an adult, we see her battle and struggle against her world's ethnic attitudes, the problems and obstacles of society, education, and so much more. Definitely a top steampunk novel we recommend.
---
Pierre and Conseil
One of the most well-known French writers of all time, let alone in the steampunk genre, Jules Verne's work is that of a true literary giant. The 1869 publication of Twenty Thousand Leagues Under the Sea literally changed the landscape for the better. It is one of the easiest to recommend steampunk fantasy books.
The story goes as an unknown being has become an obstacle for overseas shipping. As Pierre Aronnax and assistant Conseil come aboard a US Navy expedition, their mission is to get rid of the beast.
Profound Discovery
As the months go by, they have yet to even see the beast, when it suddenly appears. However, in the midst of the battle, Aronnax and Conseil find themselves in the sea as they make a profound discovery – the beast is actually a submarine.
---
Anderson Lake
Paolo Bacigalupi is a revered writer in all of the genres that he's picked up. In the steampunk genre, however, our favorite novel and one of the best steampunk books of his is 2009 publicized The Windup Girl.
Anderson Lake is a man whose interest lies with the Agri Gen's Calorine Man of Thailand. Working under the wraps as a manager, Lake finds himself treading the Bangkok markets trying to find a certain item. Then, Emiko – the Windup Girl – comes into play.
Emiko
Emiko is of the so-called new people, seeing as she's an engineered and programmed being. She worked for a businessman out of Kyoto, but has recently found herself roaming Bangkok alone. The words of others are unkind, even deleterious for the new people. They are utilized in the form of slaves. However, Emiko's sorrows might come to an end as her own ethos brings a change in Lake.
---
Steam is the Way
Published in 2011, Lady of Devices is a sure-fire pick for anyone trying to find the popular steampunk books for kids. Set in 1889, in London, we immediately learn that Queen Victoria is reigning, the prime minister is the son of Darwin, and steam is the way of life.
Claire Trevelyan
Claire Trevelyan, aged only seventeen, had never had any expectations thrusted onto her. Other than marrying, of course. However, the proclivity of Claire for chemistry does put a dent in those plans.
Andrew Malvern
Then, when Claire's dad loses his estate by way of a terrible gamble, Claire is out and about on the streets. In Claire's life enters Andrew Malvern, a Royal Society of Engineers member, who shows Claire that her talents go beyond her wildest dreams and her story has only just begun.
---
Vampire Plague
Clay and Susan Griffith are a couple of brilliant authors whose works we absolutely love. In The Greyfriar, published in 2010, we see a tale that the fiery duo masterly crafted. So if you are looking for good steampunk books, do not skip The Greyfriar.
In 1870, a vampire plague assailed the world's north. However, now in 2020 – never a better time to pick this book up –, a time of retribution has come.
Greyfriar
Equatoria's Empire is going to receive an heir in the shape of Princess Adele, but then suddenly Adele is noted as being a vampire clan's aim. There is no one that can keep Adele safe other than Greyfriar, a warrior of ominous nature that is used to their kind and battling them. As the two mingle in a fashion that is nothing less than steaming, we cannot help but fall in love with this book. Two sequels follow it, as well.
---
Deserved Spot
We believe that the reader is surely familiar with who Alan Moore is based on the writer's accolades. As such, one of our favorites of Moore's works and the best steampunk novel is The League of Extraordinary Gentleman – which has its own series, as well. Illustrated by Kevin O'Neill, it deserved to be in our best steampunk books review, doubtlessly.
Amazing Creativity
The Victorian period was coming to an end in 1898 and a new dawn was fast-approaching. With the unmatched creativity of Moore, the expert illustrations of O'Neill, and a tale so powerful, we see a number of literary characters that come together. Theirs is a story that Moore wrote with a passion, as upon reading it, this passion will become manifest. We suggest picking it up as soon as possible.
---
Victorian-Era London
Darlington, County Durham native George Mann is a writer's writer in terms of steampunk fiction. Without wasting time, the 2008 publication of The Affinity Bridge is our favorite Mann work. We jump into Victorian-era London, a city that is on the brink of a confrontation.
Maurice Newbury
As inventions abound, jobs are annulled for humans, and airships paint the firmament, there is trouble brewing. Whitechapel's police officers are specters and the dead are quite animated. Sir Maurice Newbury, however, is what keeps the border between these entities' dominion and the world as the ordinary people know it. However, an airship's falling then draws Newbury for an investigation as a threat very different from any other makes its presence obvious.
---
Matt Cruse Series
Canadian novelist Kenneth Oppel was born on the 31st of August, 1967. Oppel's work has historically delivered with flying colors, but the cream of the crop is in our eyes his 2004 novel Airborn. Airborn is book one of the Matt Cruse series, as well.
Matt Cruse is employed as the Aurora's cabin boy. The Aurora is an airship that soars hundreds of feet in the air, as it takes people from one city to the next. Matt, for one, has always been interested in this kind of life.
Exploring the Skies
A chance conversation with an on-his-deathbed balloonist makes Matt consider something he never thought he would: there are creatures about the skies that he has not yet seen. Now, armed with an intention that cannot be stopped, Matt is dead-set on finding out as much as he can. Airborn is definitely one of the best steampunk pirate books we've come across.
---
Finley Jayne
Canadian novelist Kady Cross has always been an author that brings the best in her books. The 2011 titled The Girl in the Steel Corset only cements our observation and is a must when it comes to the best steampunk novels.
The year is 1897 and the country is England. The main character is Finley Jayne, a loner. A loner, though she isn't exactly alone. As it happened, a fairly young lord attempted to have his way with Jayne, but he soon found himself prostrate on the ground, knocked out.
Griffin King
Victorian-era girls weren't exactly known for their astonishing strength, so Jayne must be quite special. Griffin King is the only person to see this in Jayne and initiates her with his own group. When a man called The Machinist makes his move, though, we see that Griffin and Jayne are in for a battle of a lifetime. This novel is a perfect example of a good steampunk book.
---
Mattie
Ekaterina Sedia is a Russian writer of steampunk fiction that has always been a hit with us. Sedia's 2008 novel titled The Alchemy of Stone is one of the smoothest, most lovable steampunk novels that we've picked up yet. The main character of The Alchemy of Stone is Mattie.
Automaton
Mattie is an automaton – a highly intelligent one, at that – whose primary skill has to do with alchemy. As Mattie soon finds, there is much more to the world than just a lab. Alchemists, Mechanics, and even gargoyles enter a conflict that will alter the very world they inhabit. As Mattie's discovery entails a great leap, her creator begins wrestling with the idea to turn her off.
---
Split World
Felix Gilman's fiction is among the brightest in the genre. His greatest achievement, in our opinion, is the novel The Half-Made World, published in 2010. The Half-Made World is definitely one of the best steampunk novels that we've had the pleasure of reading. As the world has only partially been made, there is also a split between the planet's inhabitants.
The Line
The Line is the industrial powerhouse, as the inhabitants are recognized as slaves, while the Gun is one that is based on fear and brutality. A long time ago, the so-called Red Republic waged a war against the Line and the Gun, but now it is nothing more than a legend.When Liv Alverhyusen, in her inquiries and studies, finds a Red Republic general, a new hope seems to be glaring at her.
---
Ondinium
Horror, fantasy, and most notably steampunk author Dru Pagliassotti can do it all. Pagliassotti's 2008 novel titled Clockwork Heart is the best steampunk book and one that we think people will find as a great entry into the steampunk genre, itself. Clockwork Heart is also a part of a same-titled series. Ondinium is a city that adheres to the tumultuous beat of a heart of clockwork.
Taya
Our main character is Taya, a courier with wings made of metal, that is capable of traveling between the distinctive sectors of Ondinium as she frequents the social classes with liberty. However, when she enters into a bit of a conflict with a couple of upper-class scions, her story might be taking a wild turn and Ondinium's heart synchronizes with Taya's own. Truly one of the most famous steampunk books!
---
Archangel Gabriel
Portland, Oregon resident author Jay Lake is one of a kind, in our opinion. One has not to look any further than the 2007 book Mainspring to see why Jay Lake's fiction work is so beloved. Mainspring is the first book in the Clockwork Earth series, as well. Mainspring tells the tale of a clockmaker apprentice who has been visited by none other than the Archangel named Gabriel.
The Key Perilous
The Key Perilous must be found and taken by the young man so that the Earth's Mainspring can be rewound back. If it isn't achieved soon, the danger of the planet's devastation will become a reality. The universe-building and storytelling prowess of Jay Lake is on full display in this tale that we recommend wholeheartedly. So make sure to pick out the best steampunk book.
---
Dead Bodies
Pip Ballantine and fellow author Tee Morris teamed up together to give us the amazing 2011 novel named Phoenix Rising. Phoenix Rising is part of the Ministry of Peculiar Occurrences, too.
Everyone's favorite steampunk time is England in the Victorian Era and here we are. As Londoners begin being found on the beauty of Thames dead, having no blood and more gruesomely no bone, we see that something odd is afoot.
Eliza Braun
While the Ministry of Peculiar Occurrences isn't allowed the right to investigate, the brilliant Eliza Braun is more than happy to do so, with her partner Wellington Books, of course. As Eliza gets to the bottom of the events, she can't help but make a discovery that will change her and Books' life forever. One of the best steampunk books, to be frank.
---
New Victoria
Lia Habel's Gone With the Respiration series is a terrific one and one we think has brought many fans to steampunk literature. The first novel in the series titled Dearly, Departed is our next pick and a very worthwhile book. In 2195, we find ourselves in New Victoria. The advanced technology-based world is founded upon an antique period.
Nora Dearly
Nora Dearly is a teenager, a member of high society, is not so much desiring of high society mingling than she is of history and politics. When Nora's mom and dad die, though, Nora finds herself living with her aunt – a fate worse than hell. It doesn't take long for Nora to find herself in the world, though, as hordes of zombies, commandos, and many more factions enter a conflict. A great pick for anyone looking for the top steampunk novels!
---
Conor
Brilliant Irish author Eoin Colfer is one of our favorite steampunk authors with his 2007 tale Airman being our very favorite and one of the best steampunk books. In Airman, we are thrown headlong into the period of the 1890s. Conor, the main character, and his family reside on Saltee Islands, close to Ireland's coastline.
Secret Conspiracy
As Conor is a studious man trying to learn the intricacies of flying, he soon unearths a secretive conspiracy with the king's life being the aim. Conor's effort to warn, though, only ends with him being accused of treason and imprisoned in a derelict jail. As it turns out, there is but a single way of getting out of Little Saltee's and it just so happens that Conor was studying it – to fly. This book truly deserved its place among the popular steampunk novels.
---
Sophronia
Gail Carriger's second entry on our list of must-read steampunk books is her 2013 book named Etiquette & Espionage. With a name as alluring as that, Carriger has her work cut out for her, doesn't she?
Well, our main character is Sophronia, a teenager. While her mother would have Sophronia to be a tad more interested in societal manners, Sophronia herself is head over heels interested in tree-climbing and clockwork.
Special Academy
As such, Sophronia is sent to Mademoiselle Geraldine's Finishing Academy for Young Ladies of Quality in hopes that she'd turn a new leaf towards the so-called ladyhood. While Sophronia wasn't crazy about going to the academy, she soon finds that what she'll be taught is quite interesting – that is etiquette and espionage. Don't skip this novel if you are looking for a great steampunk book.
---
Great Hunting Ground
Brighton, United Kingdom's own superb author Philip Reeve is an indispensable writer when one is trying to find out what the best steampunk books are. In his 2001 novel – Reeve's debut, after all – Mortal Engines, Reeve paints a magnificent picture that we can't help but be in awe of. London, in Mortal Engines, is a large traction city. The Great Hunting Ground, however, is home to even larger, even swifter, and other more-than-happy-to-devour cities.
Mangus Crome
London has been keeping away, but Mangus Crome's vision is now afoot. The only ones that can even hope to stand against Crome are Thaddeus Valentine, the brilliant historian and archaeologist, his daughter Katherine, and the assassin Tom. The reader is in for a treat with this one.
---
Amazing Graphic Novel
Michael Moorcock is the author of The Warlord of the Air, while the brilliant illustrations were done by James Cawthorn. The Warlord of the Air, published in 1971, is an amazing book and one of the best steampunk graphic novels we've enjoyed.
Oswald Bastable
In a world where some of the things we enjoy today were invented quite earlier and others were never thought of, everything is very different. Oswald Bastable is a captain in Victorian-era London who lives in such a world.
The Tale Unfolds
As a Chinese man had thought of an idea to supersede the west's power and the world's empires are defended with airships, the tale unfolds. Oswald Bastable's tale is one for the ages and it doesn't stop here as a whole series is devoted to Oswald Bastable. Great choice if you are looking for the great steampunk books!
---
What Is Steampunk?
Steampunk is a genre in science-fiction writing whereby the world is not so much advanced in technology as futuristic fiction would have it, but is founded on steam-powered machinery and automation.
What Are the Elements of Steampunk?
The foremost element of steampunkis the setting's era – most notably the Victorian period. The second element is the steam-powered machinery. The third has to do with contraptions, inventions, and the like. And, in our opinion, the final element has to do with a romantic ambiance that should be felt in the tales.
What Time Period Is Steampunk?
Steampunk is most often set in the Victorian Era, though it has been the case that writers have set their stories in a past or future setting as compared to the former.
What Defines Steampunk?
Steampunk is defined by the technology that is being used and the countenances – or dispositions – of the characters, which adhere to the tale's setting.
---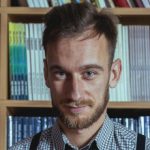 Robert is a science fiction and fantasy geek. (He is also the best looking Ereads writer!) Besides reading and writing, he enjoys sports, cosplay, and good food (don't we all?). Currently works as an accountant (would you believe that?)