Margaret Walker
This novel is a semi-fiction story about a slave who lived in the middle of the Civil War in America. The story is written by author Margaret Walker and the main character in it is based on a dear person from the author's life, her great-grandmother Margaret Duggans Ware Brown.
Vyry Brown
The main character that you get to read about in this story is called Vyry Brown and she is a slave who was born in the Dutton plantation in Georgia. Check out this book review of Jubilee if you want to find out what happens in this story by Margaret Walker.
---
Jubilee Book
---
The Whole Story
The story is very interesting even from the start as you find out about the beginning of Vyry's life. The author makes sure to tell the whole story of Vyry's life, from birth to death. There is a bit of irony to the plot as Vyry is a mixed-race child who appears black and she is the child of a white plantation owner and his slave at the same time.
Three Major Periods
She becomes a slave at a young point in her life while she is still a toddler. Margaret writes about the life of her great-grandmother that she has thoroughly researched and describes a story that takes place in three major periods recorded in American history, the period of Slavery, the Civil War in America, and Reconstruction.
Sis Hetta
As you continue reading this 500-page history of Margaret's ancestor who had to survive through truly horrible times as a slave, you get to meet a whole lot of unique characters that are all a huge part of this story.
For example, you meet Sis Hetta, she is Vyry's mother who also suffered a life in slavery as she was raped by slave owner John Dutton. Sis Hetta dies at the beginning of the book somewhere in the first chapter at a very young age of 29, Vyry was only a small child at that time.
John Dutton
Then you read about John Dutton, the man who raped Vyry's mother and became the father of Vyry. He is the master of the slaves and owner of the Dutton plantation. John has a wife who is actually a terrible person, her name is Miss Salina and she treats all of the slaves very badly.
They all know her as Big Missy and she is especially cruel to Vyry as she was born very close to the time when Missy's legitimate child Lillian was born too. From what you can see in this Jubilee book review, Vyry definitely didn't have an easy life even from the start.
Other Characters
There are many other characters that add a lot of meaning to the story such as Miss Lillian, John and Salina's daughter and half-sister of Vyry. Lillian plays a lot with Vyry as a child and is nothing like her mother Big Missy who is very cruel to the slaves and to Vyry.
Aunt Sally is also a slave at this plantation and she acts as the mother that Vyry never got to know better. She works as a cook for the masters and teaches Vyry everything that she knows in life. Later on in Jubilee book, you also get to meet Vyry's children, Jim, Minna, and Harry.
Exciting Novel
The characters that we described to you in this Jubilee book review are only a few of the ones that you get to meet in the book itself as crazy things happen on this slave plantation that involve exciting drama-filled adventures, horrible situations, and even killings.
---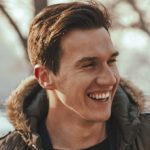 Michael is a graduate of cultural studies and history. He enjoys a good bottle of wine and (surprise, surprise) reading. As a small-town librarian, he is currently relishing the silence and peaceful atmosphere that is prevailing.