Why Should You Read This Black Feminist Book?
It is easy to make assumptions about books going by hearsay and a quick look at the blurb. I assumed that Their Eyes Were Watching God was yet another book on the topic of discrimination without a solid storyline.
Zora Hurston
However, Zora Hurston has written a remarkably sensitive love story that is a refreshing read. Let's find out more in our Their Eyes Were Watching God book review.
---
Their Eyes Were Watching God Book
---
The Life Story Of Janie Crawford
Janie Crawford is the main character in Their Eyes Were Watching God book. She was an African American woman with limited life opportunities, but she carries inspiration in her heart. This inspiration came from her grandmother who, having grown up as a slave in the South, had always nurtured the hope of a better life.
Set in Florida in the 1920s, this black feminist book follows the same themes of many books of the time. However, Their Eyes Were Watching God is unique and holds quite a few surprises for the reader.
Desperate Quest
In her quest to follow her dream, Janie makes a few mistakes along the way. Janie is on a desperate quest to find love. Despite her grandmother's misgivings about her chosen man, Janie goes ahead and hooks up with Johnny Taylor without doing enough research into his background.
She marries him, but later she leaves him when she realizes that this marriage is not going to bring her the happiness she dreams of.
Logan Killicks
With the best of intentions, her grandmother compels Janie to marry a wealthy, older man called Logan Killicks in the hope that she will be well cared for and have a secure future. After some time she knows that she cannot endure the life that this marriage has offered her and she runs out on her husband.
Shortly after that, Janie is caught up in the fantasy of love with a man called Joe Starks. She elopes with him and embraces his dream of becoming a leading couple in society. This relationship does not go well either and ends with the death of Joe. Eventually, Janie finally meets the man of her dreams, and all her wishes for love are fulfilled.
Themes Of Love, Despair, And Perseverance
As we endure loneliness and desperation through the escapades of Janie, we begin to understand what she is longing for. Janie is a woman who is brave enough to follow the desires of her heart even if they are pioneering and different from what is expected of her.
She also bucks traditions and racial prejudice in a time when it was impossibly difficult to be a Black woman. She goes above and beyond expectations during the terrible hurricane of 1928 and establishes her place in the beaten community. This novel addressed timeless themes. It talks about the roles of women, racism, marriage, love, and friendship amongst others.
Above all, Their Eyes Were Watching God is an important feminist book as it has an intense and unshakeable message that is remarkable because it is real. You cannot read this book without being touched and changed by the message. It is impossible to put it in a nutshell – it has to be absorbed, reflected upon, and celebrated.
Reviews Of Their Eyes Were Watching God
This book has received many five star reviews and readers consider it a classic. Because it was written many years ago, the style is a little dated and some readers find it too slow moving. The use of Black colloquial speech of the time makes the reading a little tedious for some, but adds authenticity and a sense of place for others.
---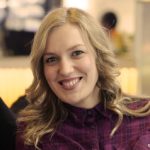 Alissa is an avid reader, blogger, and wannabe writer. (She's a much better cook than a writer actually). Alissa is married, has one human, one feline, and two canine kids. She always looks a mess and never meets a deadline.