Toni Morrison
The Bluest Eye, written by Nobel-prize winning author Toni Morrison, was her debut novel published in 1970. It is a complex mix of themes including the debate on what is beauty, racial attitudes, and the results of poverty and abuse on human nature.
Sensitive Issues
Morrison is not afraid to tackle sensitive issues and sexual acts, incest, and abuse are graphically described. Written through the eyes of a range of different characters, the reader becomes immersed in their individual lives and motivations. It is clear that their lives are doomed from the start.
You can find out more about it in our The Bluest Eye book review. We dedicated a whole article to this amazing authoress.
---
The Bluest Eye Book
---
The Desire to Have Blue Eyes and Blond Hair
The theme of this 1940's book is ageless and inspiring. The main character, Pecola Breedlove would have loved to have had blue eyes and in her mind, that would have made her beautiful and socially acceptable. It is this desire that led to the title of the book. The Bluest Eye is a narrative poem that discusses the results of our obsession with beauty that has prevailed for centuries and continues to the present day.
MacTeer Family
The story is set in Ohio towards the end of the Great Depression in 1941. The MacTeer family lives in an old house, and although they are a loving family, life is very hard for all of them. To bring in some money, they take boarders, including a young girl called Pecola Breedlove.
Pecola and one of the young MacTeer girls love the look of Shirley Temple and to them, she is the personification of beauty. Pecola is eleven years old and of African American descent. She has decided that she is ugly and believes that if she could have lighter skin and blue eyes then her life chances would improve.
A Dysfunctional Family
Pecola moves back to her humble home which is basically a battleground for her parents. Her father, Cholly, is an alcoholic and her mother a self-absorbed, neglectful mother. Pecola and her brother witness domestic violence regularly and eventually, he runs away from home.
Pecola cannot escape and decides that it is because she is ugly that her life is so hard. She is convinced that if she gets the blue eyes that she has prayed for, she will be beautiful and experience a better life.
Sad, difficult lives were the way of things for most people in those days, but even worse for black people. Pecola's parents had tragic lives which have led them to be dysfunctional, abusive parents.
The Lowest Point
This abuse reaches the lowest level of degradation when Cholly rapes his daughter, Pecola. He then deserts the family and Pecola's mother blames her and beats her unmercifully. Still convinced that blue eyes are the solution to all her problems, Pecola seeks the help of a charlatan who tricks her into believing that he can grant her wish.
Pecola later becomes aware that she is pregnant as a result of the rape. The community is harsh in their judgment of her, and only her childhood friend, Frieda stays by her side. Sadly, the baby dies and Pecola goes mad. In this crazed state, she believes that she has been granted her wish of blue eyes. We genuinely love this story.
Reviews
Reviews of The Bluest Eye book state that Morrison was not afraid to tell this difficult tale and did so with poetic language and deep insight into the times and attitudes.
The reader is forced to ask the question, "What is ugly?" African American people were not even considered in the question of beauty and every representation, be it in schoolbooks, television, or toy dolls, forced the idea of blonde hair and blue eyes as the epitome of beauty. It was also, quite clearly an unattainable measure for anyone of color.
What is the Definition of Beauty?
In The Bluest Eye, Morrison makes us re-evaluate what beauty is and how manipulative society can be. Trying to convince us that racial prejudice is the norm. She writes with both force and compassion, and although her use of language is beautiful, the topic is deeply moving and devastatingly real.
Morrison has achieved one of the most important works of Black Feminist fiction in the writing of this book. That's why we included this book in our selection of the black feminist books.
---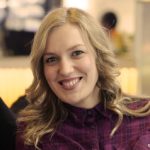 Alissa is an avid reader, blogger, and wannabe writer. (She's a much better cook than a writer actually). Alissa is married, has one human, one feline, and two canine kids. She always looks a mess and never meets a deadline.