Bio
Do you know anyone who is both a brilliant author and a hard-working farmer? Well, Berry is both of those things and a lot more. Wendell was born in 1934 and has worked in the fields even from a young age.
Writing
He has brought his fans a lot of novels to be entertained and learn from. His titles include being an amazing American novelist, poet, environmental activist, essayist, cultural critic, and more. You won't get to see Berry's books ranked here but you will learn which the best of the best are.
---
Best Wendell Berry Books
---
Career
There's no need to know his achievements once you have read some of the best Wendell Berry books out there but just so you know, this brilliant author has received the National Humanities Medal and the Jefferson Lecturer for 2012.
That's not all, as Berry is also an elected member of the Fellowship of Southern Writers and the recipient of the 2013 Richard C. Holbrooke Distinguished Achievement Award. If that's not enough to spark at least a little bit of interest then this Wendell Berry books list might have what you're looking for.
---
Huge Series
This review of the best Wendell Berry novels contains only one series by him and 7 stand-alone books. We're starting things off with the port William series. The contents inside feature a few novels and plenty of short stories to keep you entertained. Also, if you need to know the order of Wendell Berry's books, just keep in mind that his Port William series is the choice to start with.
What Is Port William?
Berry created Port William to be a fictional rural town that is present in each of the series' novels and short stories. If you're wondering which is Wendell Berry's best book, the chances are that it's going to be within this series. Many of his poems also include Port William and the exciting events that go on there.
Berry's old hometown was Port Royal and he has said that Port William was greatly inspired by that place. There is another fictional town that gets mentioned throughout the stories and it's known as Hargrave, the fictional form of Carrollton, Kentucky. Some of the poems by Wendell Berry inside describe these places wonderfully.
Stories and Poems
Everything you are about to read inside the series takes place either in or around Port William. It will be easy to spot why this is the best Wendell Berry series ever as you start reading and meet the characters. The contents of the book feature 8 novels, fifteen poems, and fifty-one short stories. There is quite a lot of talk about the place that describes every little detail and emotion that can be seen and felt about Port William.
Time and Place
Upon starting the first piece of writing from the series, the story will start you off from the time of the United States Civil War. That means that the timespan of the story is from 1861 until 2008. There is so much to read and so many characters to meet within this timeframe. It would be wise to read these Berry novels in order if you want to get the point of the whole story.
Characters
Berry himself has stated that the story inside this series has a lot to do with his own life growing up in Port Royal. That's part of the reason that makes this the best Berry book series you'll ever read. This also means that many of the characters mentioned anywhere in the story are based on the people that he knew and met in that place.
Families
This includes a series of families and the members inside, some more important than others, of course. Among the most mentioned are the Beechum, Feltner, Catlett, and Coulter families. The reason that many of the books inside this series are Wendell Berry's best books ever is that the characters appear very real, unpredictable, and bring a certain emotion to each of the stories he describes.
Structure
It's going to be difficult to keep up with the number of characters introduced page after page but at least the author has structured the stories and events so nicely that you don't get lost as the events take place.
As we mentioned, consider reading Berry's Port William series in order if you want to keep track. Each of the novels and short stories talks about a certain period, family, set of characters, and series of events. Aside from the best novels and essays, Port William also features some of Wendell Berry's best poems around.
The Membership
This word is something that you will be hearing a lot as it has a special meaning to the town folk of Port William. Thanks to the Membership, the people stay organized and keep up with who is who and what is what.
In the books, you find out that this system is how everyone knows where their place is. It helps them know who is among which people, among what tasks and jobs, and similar. Berry's Port William books will leave a mark and show you why this author deserves all the respect you have to offer.
Must-Read
This is one of the most exciting things to read about in these books, short stories, and poems. To see who belongs where and how everyone takes it is something that will offer a different kind of excitement. You will find out for yourself, as you dive into these best-selling Berry books. Many surprises, many intriguing characters, and many fun events are waiting for you inside.
---
Farming
Do you remember one of the first things we mentioned about Berry? That he is an excellent farmer who has been doing this all his life and knows how to get things done. Well, this is the best Wendell Berry book that talks about farming, agriculture, and much more that's related to these topics.
Spiritual Discipline
This is something that Berry states and strongly believes in. The contents of this book feature a lot of arguments that Berry wants everyone to hear. He wants you to know that today's agribusiness is good for one thing, taking away farming as a way of life from many families.
The topics often tend to get very in-depth and will not hesitate to make you think about them even after you put the book down. You're going to find out what it truly takes to write one of the top Berry books and why this one is among the best of them.
Observations and Arguments
There's much to learn in this book from Berry's opinions which may not be far from the truth. Tons of observations have eye-opening benefits. These observations include a variety of topics being discussed.
Things such as the loss of community, the destruction of nature around the world, how human work is becoming less important, and the effects and reasons for all of this are what you can expect. However, this one might not be the best book to start with if you plan on reading Wendell Berry's books in order as there are better choices for getting to know the author.
---
What We Needed to Hear
The third book you read about here is a collection of 22 essays. This is one of the best-rated Berry books and here is why. The majority of the essays focus mainly on one crucial topic, Wendell's concern for the American economic system. Aside from that, he also discusses a few things about the American consumer.
Many people won't like what Berry has to say in this book. That's fine as long as some will understand the situation being discussed inside and will agree with the author without hesitation.
Sections
There are a few sections that make it a bit easier to read. The first is the shortest section. It's full of short and poetic pieces of advice that open the reader's mind. If you're looking for some of the best Wendell Berry poems out there, then this section might have what you're looking for.
The second section tends to get a bit dull at times but this doesn't mean it is full of useless information. In fact, it's the opposite. In this section, Berry places a few essays that he wrote about several people a few decades ago. There are also a few essays about other books, a few poems here and there, and that's basically it for the second section.
Various Topics
The last part is among the most exciting ones. This is the part where he dives into the culture's issues and boldly shares his opinions. Topics being talked about include human dignity, community, consumerism, work, and more. This is one of Berry's books that will roam around your mind for a while.
---
Agrarian Theme
Another collection of essays is featured in this amazing book by Berry. The agrarian theme occupies most of the contents here similarly to many of the most popular Berry books we've reviewed here. So what's different in this one?
5 Major Topics
The main theme in this book may be the agrarian culture but there are a total of 5 major topics that the twenty essays inside focus on. These 5 topics include agrarian economics, agrarian religion, agrarian fundamentals, culture, and geo-biography.
There is a lot to talk about in these topics but there is plenty of room as the book is around 350 pages long. The book might not feel as smooth as reading something like Berry's new collected poems, but the essays are very informative and inspiring. Each of them will let you know a thing or two about how people are not happy with all of the stress, disease, and anxiety in and around their lives.
Wendell's Power
The one thing that many people tend to say about Wendell is how he paints pictures of the things he is saying and how often he is right about the topics he talks about. Many Wendell Berry book reviews will also state that he tends to inspire many people to live his way of life and enjoy the simplicity and happiness that agriculture brings to one's life.
---
None Better
Don't think you know all there is about farming by now as Berry has a lot more he wants to tell you. To write what is hidden inside this book would take a person who knows so much about farming and someone who can beautifully transport all of that knowledge to blank pages. There's none better than Berry for the task at hand.
Organic Food 101
Why is Berry so fit to share knowledge such as this with his readers? Well, that's because he has decades of experience in the field. He was eating food that he produced himself long before we saw organic foods available at our local supermarket.
Berry's farming experience makes this book one of the best books by Berry you've ever read. He wants to share what he has learned through the years and to finally let you know the secret to mindful eating.
A Few Surprises Inside
On top of getting all of this priceless information from Wendell, this book also features a couple of essays by Michael Pollan and Barbara Kingsolver. It includes the bestseller The Omnivore's Dilemma by Michael and Animal, Vegetable, Miracle by Barbara.
These two masterpieces are for anyone who cares about what they eat and is willing to put the tips inside into action. Everything inside makes this one of the most acclaimed books of Wendell Berry.
---
Topics
Another collection of essays by the brilliant Berry? Why not? There is something that never lets you get enough of Berry's amazing books that feature essays on various topics he is fond of. This particular one features writings on topics like the quality of life, nature, home agriculture, of course, canoeing, and much more.
Wendell's Life Stories
What you get to read about in this book is the result of a lifetime of work as Berry farms the fields of the rural land of Kentucky. When you think about it, these stories are best told through a collection of essays as each one focuses on a specific topic.
For example, some essays talk about Berry's knowledge that he has gathered from years on the field. Other essays focus on Berry's thoughts on how we must forget about arrogance and focus on caring about others, about our neighbors, fellow citizens, and more.
Quality Before All Else
One of the things that makes this one of the best Wendell Berry books is that this man always tries to share that he focuses on producing high-quality results above all else. He is not a fan of mass-production and believes in what he stands for. This is the best Berry novel to get to know the man and learn as much as you can about him personally.
---
Different Genre
If you've had enough collections of essays for now then it's time to switch to a more elegant form of writing, poetry. Aside from writing some of the most influential and memorable essays, Berry also dabbles in poetry so let's discover a few of Berry's best poetry books.
This book features 100 poems by Berry that he has written between the years 1957 and 1996. That's a long period so you know that he has taken his time to assure you get to read the best of the best.
His Top Picks
Berry's collected poems featured inside are each selected from other previously published collections. This book includes four decades of work and it highlights Wendell's work and progress through the years. None of the poems will be in the same style and you'll get to see a lot of variety in this collection. Considering that some of the poems are written decades apart, it's safe to say that you won't get bored while reading.
Themes
If you know Wendell, and you probably do by now from our best Wendell Berry books list, then you know that at least some of the poems inside will be about nature. But that's far from being it. Other topics you get to read about here include land and agriculture, family, community, tradition, and similar others. This is one of Berry's poetry books you don't want to miss out on.
---
23 Stories
The final book is a collection of some of the most exciting stories that feature events and characters from Berry's Port William Membership. There are 23 stories to be exact and a few surprises that you will enjoy.
Wendell's Best Work
The 23 stories featured inside this book include some of the most exciting stuff from Berry's books in chronological order. They are all laid out perfectly for you to read and easily grasp the full concept of the story. The book combines some of the best work from Berry's Port William series and a bit of never-before-seen bonus material as well.
The Best for Last
On top of getting the best of the best in a neat package and in order, you also get to read four new stories and see a detailed map of Port William. Everything that this book has to offer is simply outstanding.
---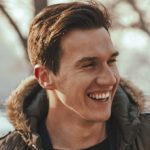 Michael is a graduate of cultural studies and history. He enjoys a good bottle of wine and (surprise, surprise) reading. As a small-town librarian, he is currently relishing the silence and peaceful atmosphere that is prevailing.