---
Best Homesteading Books
---
Pollution
The world's billions of cars, airplanes, factory chimneys (and an almost eternal list of etceteras) are blowing smoke and CO2 by the gallon into the atmosphere. Our rainforests are being chopped down for large-scale industrial farming. Our oceans are filling with plastic waste and wreaking havoc on marine life…
New Heroes
In the midst of the planetary destruction, a new set of cape-less heroes has appeared: the homesteaders. Ecologically-minded, nature-friendly dwellers who are striving to reduce their carbon footprint by rescuing many of the almost-forgotten traditional skills. Homesteaders still want to eat well, use soap, be healthy, and have many comforts we have grown used to, it's just that they were willing to do it sustainably.
New Lifestyle
The best part is, with homesteading, you don't just get to enjoy the result you also get to enjoy the process! Check out this list of the best homesteading books if you are looking to take up this lifestyle, or if you want to expand on what you've built so far.
---
Author's Dedication
This book has earned the right to contain "encyclopedia" in its title and the honor of starting off this best homesteading books review. The breadth and depth of the information contained in its many pages reflects the dedication and hard work the author put into it. She started writing it in 1969, and has kept adding information and recipes throughout the years.
Granny Brain
This is the kind of book you will need on your shelf if you are interested in books on how to do homesteading or living a more sustainable life. It is probably the equivalent of a 19th century "granny brain" who grew up on a farm because it has instructions for almost anything you might want to do or never even imagined doing.
Full of Wisdom
How to grow veggies, how to make soap, how to churn butter, how to make canned preserves… even what to do if you suddenly have to give birth and there's no one around to help. Like I said. Carla Emery pours a life of country wisdom into a single volume.
---
Building the Essentials
For DIY-lovers and building enamored folk, David Toht has published 40 Projects. Perhaps it's less a "book" in the classic sense, and more like a Project Guide times forty. But for sure, it is one of the top books on homesteading.
It lays out the design, includes pictures and diagrams, and lists the instructions so that anyone – even the clumsy ones who had a hard time putting together school projects or IKEA furniture – can build the essentials needed in the backyard if you want to tread down the sustainable life path.
What You Will Learn
With David Toht, you'll be able to start by installing fences, and progress onto more complex constructions such as a chicken coop, beehives, and then solar and wind-powered systems. If it seems impossible right now, it won't after you buy this one of the best books on homesteading.
---
Be Free
If you're skimming through these best-rated homesteading books because you have fantasized about going off-the-grid, you may want to pack this book with you when you move. The author, who has a lifetime of experience farming the land, shares everything he knows to make sure that your dream of living a life freed from the chains of consumer and waste-driven society can become a reality.
Self-Sustainability
According to the author, a true homestead lives with zero-waste. It is one of the modern homesteading books out there and you will learn how to set up a self-sufficient life step by step. By doing so, you will rely on your own two hands and the land you live on exclusively. Even if your goal isn't to become a professional farmer, worry not, because John Seymour covers the basics of living on smaller (1 acre), medium (5 acres), and even larger plots of land.
---
Living Off the Land
Since living off the land is the equivalent of living in tune with Nature's transitions, your Homestead book collection would not be complete without The Backyard Homestead Seasonal Planner. Most of the best books for homesteading will center on the skills you need and how to do things; Ann Larkin Hansen focuses on when to do things.
Timing is Everything
Although it seems like a minor issue, anyone who works closely with the natural elements will tell you that timing is everything. Plants need the right mix of conditions to flourish. Too dry? See your crops shrivel up and get so wrinkly no amount of Botox or retinol creams can save them. Too cold? Watch your delicate blossoms freeze and kiss your harvest goodbye.
The author of books about homesteading breaks down the chores and tasks that have to be done as the seasons evolve, making sure you have a well-planned outcrop and barn calendar from January to December.
---
Bit of a Spoiler
The full title is The Backyard Homestead: Produce All the Food You Need on Just a Quarter Acre! Which, if you ask me, contains spoilers. Even though, it is still one of the best-selling homesteading books.
What can I add to that? Basically, that this best book on homesteading is a good fit for readers who have access to a limited amount of land but really wish they could eat home-grown veggies and fruits like the ones their grandparents ate, which kept them relatively healthy and alive despite living in much harsher conditions.
Learn the Basics
Or want to learn the basics of gardening and animal husbandry in order to be able to personally grow and/or care for some of their food source, even if they don't completely wish to cut ties with supermarkets or farmer's markets.
Let's face it. The Greeks knew a thing or two, and they got it right when they said: "You are what you eat". So, if you need to be well, you'll have to eat well. This work of Madigan is one of the best books about homesteading.
---
Comprehensive
Back to Basics immortalizes many of the crafts that are slowly slipping into oblivion for the average citizen. We know more about video editing software and hooking up our phones to anything via Bluetooth than about canning foods or making rugs. And yet, could we live without canned food and rugs? Cat-owners will be emphatically shaking their heads NO. This is one of the best homesteading books for beginners, just keep reading.
This guide is very comprehensive and contains many illustrations which are very useful. Back in the day, when people didn't rely on books to acquire these skills, observing and practicing were the main paths to mastery, so it's good to have pictures.
Wide Range of Skills
The list of skills you'll learn is much too long to cram into this single article about the most popular homesteading books -it ranges from making soap and candles to finding a good spot for a well. The good news is that you don't necessarily need to live on a farm to put your new-found hobbies into practice: you can dye your own wool and craft your own broom in a small city apartment too!
---
Less is More
Rosemary Gladstar, who is ironically named after an herb, has taken a less is more approach in her guide: she concentrated on only 33 herbs but gives an in-depth analysis of all their possible uses. Teas, tinctures, and all the possible concoctions you can brew with plants are explored and detailed, along with their properties and what kind of ailments they are well suited for.
Common Herbs
The best thing is the author sticks to common herbs, which means they'll be easy to find. It won't take long until you are healing your family members and friends with your health-infused syrups. One of the commended books for homesteading for home-remedy-loving readers who have a nurse as an animal spirit.
---
Jumping Board
Homesteading: A Backyard Guide is a good place to start for beginners, who have an interest in the back-to-the-land movement. It briefly covers many of the skills you'll need to give you a solid jumping board to dive into homesteading from.
Find Your Passion
If you aren't yet sure where your homesteading passion lies (since there are so many crafts to pick from), give this basic homesteading book a thumb through and discover whether it's gardening, making jam, or collecting rainwater that's tickling your fancy.
---
85% Self-Sufficiency
Mini Farming covers primarily the crop tangent of homesteading; it focuses on everything garden related, such as seedlings, dealings with pests, creating raised soil-beds, etc. The main idea behind this modern homesteading book is to allow you and your family to produce about 85% of the food you consume and to be able to market the spare harvest and earn some cash on the side.
Make the Most of Your Land
This book sets itself apart from other top homesteading books due to its interest for the economic benefits of self-sufficiency, and how you can use your hobbies and passion to contribute financially at home. It's not meant for large industrial farmers, but rather for beginner gardeners who have a bit of land they wish to make the most out of.
---
Red to Green
Abigail Gehring edits another best homesteading guide book on how to live a more self-sufficient life, and highlights the other fantastic aspect of going green: fewer expenses! Since we live in a service-dominated economy, having things done for you means paying for them too.
When you switch to being self-sufficient and start making most of your essentials yourself, guess what? The results show up on your credit card statements too – they'll transition from red to green with you.
Tips and Tricks
In terms of content, it's very varied and it contains tips and tricks on how to make anything from canned food, to raising chickens and to building solar panels. Do the world and your bank account a favor, pick out the best homesteading book for you and start your homesteading adventure.
---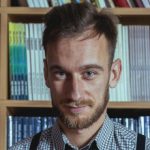 Robert is a science fiction and fantasy geek. (He is also the best looking Ereads writer!) Besides reading and writing, he enjoys sports, cosplay, and good food (don't we all?). Currently works as an accountant (would you believe that?)