Bio
Canterbury is a survival expert with more than a quarter of a century's experience in bushcraft. He acquired the experience working as an operator for a reptile farm and also as an animal control officer in the State of Florida, and then went on to receive formal training as a U.S. Army Veteran.
Inspiration
According to Dave, the idea of putting together knowledge on the topic came to him when he was working as a hunting guide; his mind started wondering what a person should know in case they got stranded or lost in the woods in order to make it back home safely.
---
Best Dave Canterbury Books
---
Career
From that first initial "I wonder what would happen if…" thought trail, Canterbury has gone on to write several New York Times bestsellers – which we will cover in this best Dave Canterbury books review – has starred in the Discovery Channel Dual Survivor show for two seasons, and has uploaded almost 1,000 videos to his YouTube channel. Last but not least, he also co-founded The Pathfinder School in Ohio, a place where bushcraft enthusiasts can go to receive courses and classes on the basic skills required to survive in the wild.
---
Keeping Yourself Alive
Authored by Canterbury in 2014, it made the New York Time's Bestseller List because apparently there are a great many people who love a book about how to survive in the middle of nowhere. And also, because Canterbury's book is really that good. Bushcraft is, as the word indicates, the cunning art of knowing how to keep yourself alive among the bushes.
If it doesn't sound simple or easy, don't worry, Bushcraft 101, one of Dave Canterbury's best books, sure makes it look that way. As the author himself states: "I'm a big fan of simple". Canterbury even gives you a mnemonic rule to memorize the most important aspects when outdoors: his 5C's. The C's stand for covering, cordage, cutting tools, containers, and combustion.
Manual for Beginners
The book is 250-plus pages long, so it's not the kind of guide that you would pack with your camping gear necessarily. Rather, it's meant to be read as a manual for beginner campers who are looking for a crash-course on essential outdoor skills. It covers the basics, such as setting up camp, what to pack, the tools you'll be needing and how to make them, etc.
It's a good place to start, and great for first-time camping aficionados. But keep reading this review of Canterbury's top books if "basic" doesn't cover what you need.
---
Higher Difficulty
If you passed Bushcraft 101, you're ready for your Advanced Bushcraft lesson. By now you don't sweat a camping trip without luxury-items. You know your way around a "bush" – no need to beat around it.
Advanced Bushcraft builds on all the basics readers learned in Canterbury's previous best book, and are ready to acquire more sophisticated techniques, such as learning how to track animals, or knowing which plants and herbs can be employed for medicinal.
Immersive
This manual is for outdoor enthusiasts who want to have an even deeper experience and connection with the wilderness, to truly immerse themselves in the no-frills world of a survivalist. After reading one of the best books by Canterbury on Bushcraft, you will be able to pack your backpack for more than just a weekend trip.
---
Unique Cookbook
Foodies, prick up your ears. This might be interesting for you. If you think camping and eating well are two words that can't be packed in the same sentence, well, think again. Let's now proceed with our Dave Canterbury book recommendations.
Canterbury has created his unique cook-book. It's not your typical recipe book, that requires "a pinch of salt, and preheating the oven", because this top Dave Canterbury book is full of all the information you will need to forage your way through the forest so you never go hungry.
Master Chef
Plants, animals, and natural bits and bobs that you can use to turn any camping site into a Master Chef set – thanks to this book you'll never have to spend a day on an empty stomach in the wilderness. It's especially interesting to campers who love the idea of being able to find a source of nourishment without having to rely on a supermarket, and also for anyone who enjoys the idea of fishing or hunting their meals.
Anyone's who's ever seen the end of Into the Wild knows the importance of telling the difference between berries that can be consumed, and berries that will consume you. With Bushcraft: A Field Guide, keep your tummy full and safe.
---
Solving Emergencies
A review on best-rated Dave Canterbury books wouldn't be complete without a book on medical emergencies and how to solve them when a hospital is nowhere in sight. Canterbury has taught you how to survive, how to cook, and now he transmits all his knowledge on how to cure in the wild.
As a former U.S. Army member, many of the situations and possible mishaps he covers are taken from real life. Canterbury's Bushcraft First Aid book contains useful wisdom on how to react in case of burns, scrapes, cuts, head injuries, how to make a sling at a moment's notice, or cauterize a wound.
Injuries and Treatments
It covers the most common injuries and their treatments that you would face if you went camping – obviously, it won't help you if you are struck with a blinding case of appendicitis, but it is very useful for any camping-induced ailments (think: injuries produced by rocks, sticks, animals – especially bugs…).
To top it off, it also contains information on the plants you may find when out and about in the woods, as well as their medicinal uses. Which ones can be used to make a wound dressing, or help with pain.
Bit More Natural
In fact, this particular book in the Bushcraft series might also be of interest to readers that are simply interested in more natural remedies in the face of everyday scrapes, rather than reaching for the pharmacy-bought and antibiotic-filled Neosporin ointment to spread over every paper-cut.
This Canterbury's survival book was written with Jason A. Hunt, who is a nationally certified wilderness emergency care instructor trainer, so you know you're in good hands.
---
Fully Immersive
For readers that want the full immersive experience – from A to Z – when it comes to learning about surviving in the wilderness, all of Dave Canterbury's best books from the Bushcraft series are being sold jointly in the Bushcraft Boxed Set.
It saves you the trouble of deciding whether foraging or first-aid in the wild is your priority. The boxed set is all you need to become a pro-camper.
---
Rejoice!
We can wrap up this Bushcraft series with this illustrated volume. Some people learn with words, others need to see it in order to get it. If you belong in the latter group, rejoice.
Graphic Descriptions
It is in a slightly larger format than the other most popular Canterbury books, and in hardcover, which makes it easier to flip through the illustrations. The big pages make it easier to see the big picture. It is filled with much of the same information the other Bushcraft series books contain, but condensed and with more of an emphasis on the graphic description. This is Dave Canterbury's newest book in our review.
---
Pathfinder System
Survivability for the Common Man is a condensed version of all of Dave's experience, and the knowledge acquired throughout the years and through his Pathfinder System. Here he broadens the 5C's to the 10C's of survivability, adding five more to the basics, such as cotton bandanas and candling devices.
To the Point
The book is short and to the point. It's all the basics you need to survive out in the wilderness, and the best thing is that, thanks to its small size, you can easily take it with you in your backpack. Because the truth is, even if you reread it a couple of times, there's always something you'll forget just when you really need to remember it out in the field.
Images and Diagrams
It also comes complete with images and diagrams, and charts with animal footprints and berries, nuts, and the sort. The publishers even put out a waterproof version of this best-rated Dave Canterbury book that will survive a storm or a soda spill.
---
Essentials
Once again, this one of the best-selling Dave Canterbury books follows the pattern of condensing the basics of bushcraft into an easy-to-read format. In this case, Wilderness Survival Guide 365 reads like a calendar of "surviving in the field essentials" that can be read almost like a diary.
Cutting to the Chase
It's a very useful format for readers who like their information short and cutting to the chase. In terms of content, it covers very much the same topics as the other books written by Survival master Dave Canterbury: cutting, shelter, food, some first-aid, foraging, animals, etc. However, instead of feeling like you're reading an essay, it's more like a collection of useful hacks that you can thumb through comfortably.
Wilderness Awaits
After reading this review, I think it's time to pack your gear and head out into the wilderness to put all that theory into practice, eh? Just pick out the best Dave Canterbury book and you are ready to go!
---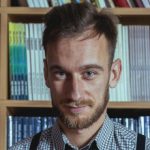 Robert is a science fiction and fantasy geek. (He is also the best looking Ereads writer!) Besides reading and writing, he enjoys sports, cosplay, and good food (don't we all?). Currently works as an accountant (would you believe that?)