---
Best Backpacking Books
---
Revised and Improved
This volume is, as the title suggests, A Comprehensive Guide to Mastering Backcountry Skills. It was first published in 1998. Needless to say, there's been a leap in technology that has required an in-depth revision of the pre-Y2K version to bring it up to speed on new GPS systems and the many, many improvements in terms of lightweight gear available now.
Got You Covered
In terms of content in this one of the best-rated backpacking books, it's got you pretty much covered from A to Z. It teaches you the skills you'll need when you're in the backcountry – far, far away from civilization – to navigate weather changes and wild animals you'll encounter. It overlaps with some survival skill books, which are a nice complement to this backpacking guide.
Covered Topics
Mostly it'll focus on preparing your gear, and how to trek through mountainous or rural areas with the least possible impact on the wildlife and their natural habitat. After all, if you want to continue enjoying the beautiful scenery, you have to take good care of it. One of the best backpacking skills books!
---
Experienced Author
If long-distance hiking were a profession, Andrew Surka would be the face of it. The man has gone on month-long solo expeditions, including an 11-month trek from Sea to Sea. All in all, he has hiked over 30,000 miles. That's the equivalent of the entire circumference of the Earth, and then some.
Long Trails
In this best backpacking books review, you'll find many books on the essentials of backpacking, but The Ultimate Hiker's Gear Guide stands out for anyone interested in long-term trails, and not just a weekend getaway or week-long camping trip. It reflects the author's own attitude towards hiking: devoted and professional.
Place to Start
You'll find information on the best gear, dressing for any climate, how to go ultralight to hold out months on the trek, and a long etcetera. So if you are looking for the best beginner backpacking books, this guide might be the one.
---
Fully Revised
The Complete Walker the Fourth takes the throne from his successor, also known as the "Hiker's Bible". It was updated after we entered the second millennium to catch up with all the rapidly occurring changes in the hiking world.
Both authors are seasoned and passionate campers. They transmit their love for walking in nature in this book, and with it, the knowledge accumulated over decades of outdoor experience.
Tips and Tales
This is one of the best backpacking guide books because of all the information it packs, including new ways to be more environmentally conscious when you're in the wilderness, and lots of honest opinions on gear and on specific brands.
In addition to tips and tricks, it is peppered with tales and recollection of two older hikers who have much wisdom to share. They let their philosophy seep into their writing, so you'll probably also walk away with a new view on things, and not just with a checklist of what gear to pack. So do not skip one of the best books for backpacking.
---
Simple Reason
Packing light is an art form. Backpackers have known for years, and frequent flyers only recently started to catch on because of baggage restrictions. So if you are looking for ultralight backpacking books, keep reading. When you are out in the woods, with no access to shops or other human beings, making sure you have everything you need before you set out is key.
The Ultimate Pack
However, you don't want to bite off more than you can chew, or in this case, pack more than you can carry. Mike Clelland helps you pack the ultimate light and complete pack. Because less is more, and no one knows that like a hiker does. Perfect match if you are looking for books about backpacking!
---
Best for the Job
Ray Jardine studied and worked as an Aeronautical engineer, a career path he gave up as soon as he could to dedicate himself to the outdoors. A wilderness enthusiast, he has climbed all the mountains he could in Colorado, where he is from, and has gone on international hikes too. He wrote one of the best backpacking books for trip planning.
"Ray Way"
He is a firm believer in packing light, and has created a backpacking system he calls the "Ray Way", designed to make sure you pack an essentials-only bag. Beyond Backpacking also includes ways in which you can create and fashion your own backpacking gear, to render your hobby as inexpensive as possible.
It is one of the most popular backpacking books for those that live in the Pacific Crest Trail area, as the book is written with that climate in mind.
---
Extensive
The Backpacker's Handbook is a comprehensive book about backpacking, both aficionados and serious hikers. It covers gear extensively, going into depth about which brands to use and how to properly clean and maintain your gear for extended use and performance.
For Everyone
Chris Townsend's vast experience shows in the many forms of backpacking he covers. He writes about the essentials for a weekend hike, a longer trail, and even those known as "slackpackers". It's more centered on preparation and hiking, but in some subjects, it does overlap with your classic survival guide. Without a doubt, it is one of the best books on backpacking out there.
---
Everything You Need
For any newcomers to the backpacker life, or for readers that need to refresh their memories a little in the backpacking with a book department, this is one of the best books to read when backpacking. It goes over all the essential and basic steps you need to follow to prepare for your trip.
The gear, the materials, the tools – in a nutshell, everything you need to be packing, and what you need to leave out. Because some things do need to stay behind, however hard it is to leave them at home.
How to Behave
The author also goes into some detail about how to conduct yourself when you're outdoors. For example, how to set up a campsite with as little environmental impact as possible, as well as some good hygiene tips to stay sanitized when there's no bathroom in sight for miles. It is one of the best-selling backpacking books.
After picking the best backpacking book that suits your needs, what can I say but… take a hike! Apologies for the cheesy pun, but it was too obvious not to say. Have fun on your trails.
---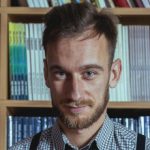 Robert is a science fiction and fantasy geek. (He is also the best looking Ereads writer!) Besides reading and writing, he enjoys sports, cosplay, and good food (don't we all?). Currently works as an accountant (would you believe that?)