---
Best Survival Books for Kids
---
Basic Survival Ideas
Going out into the wilderness is fun and exciting, but if you have a family with small children it can quickly turn into an agony fest. Children have a special knack for flocking to all things fatal, and it's hard to enjoy yourself if you're worried sick about what might happen to them.
Here we present to you the best survival books for kids, listing a few ideas for books that you can pick up to ensure your child grasps the basic survival ideas. They are also a great way for you to share the learning experience and bond over it together. It's much nicer to be able to share hobbies as a family!
---
Easy to Understand
Denise Long is a former search and rescue (SAR) professional and a camping enthusiast. She's written this wonderfully basic book to pass essential survival skills onto the younger members of the family.
The book is for children ages 9 and up, and it's written in easy-to-understand, plain English that will resonate with kids. It will show children how to navigate the woods, picking out nature's signs and being able to interpret them, how to build a shelter, and – a very important one – how to call and signal for help when you've gotten lost.
Projects and Exercises
It comes with 10 exercises and projects that are designed for children to start putting the skills they are reading about into practice, so they can be prepared if the time ever comes when they need to employ them.
It's a basic guide though; this book isn't meant to turn your kids into Tarzan. The point of Survivor Kid is to give you the peace of mind that your child has the ability to stay alive when out and about with you or if they ever get lost. Let's now take a look at other books about survival for kids from our list.
---
Interactive Guide
Max Brallier created the popular Last Kids on Earth cartoon book series and now has a fun, entertaining interactive guide so that the fans of Last Kids on Earth can doodle and use their imagination to feel like they are part of the zombie world.
It includes coloring drawings, and illustrations where the perfect range rover for a zombie apocalypse is described in detail. The children will be able to learn how to draw their favorite characters, and imagine what kinds of weapons and tools they would create to have a chance at surviving.
Being Prepared
All in all, a lot of fun for parents and children to do together, and while it's not the most accurate guide you'll come across in this best survival book for kids reviews, it is a fantastic way to get the conversation started on the importance of being prepared in a light-hearted manner.
---
All You Need
The Survival Handbook is a craft guide for young adventurers! As any survival guide would, it goes over the A, B, C's of survival in a way that children and pre-teens can easily follow. So, camping, animals, deadly plants, injuries, water – you know the drill.
Visual Experience
This is one of the outdoor survival books for kids that is packed with illustrations, charts, photos, etc. All in all, it's a very visual experience, an attempt the author has made to ensure the information sticks to young brains. It also includes some clever materials, such as a reflective page that can be used to signal for help in case the child is lost, or a page that can actually be folded into a drinking cup.
---
Don't Skip This One
If it's one thing kids love, it's fancying themselves in an ADVENTURE. And I'm sure the word pops up in all caps in their enthusiastic developing brains. They love the idea of being real-life superheroes and living up to the tales of those they look upon with adoration. So do not skip this amazing book, if you are looking for survival adventure books for kids!
Plenty of Ideas
The Boy's Book of Adventure won't teach your children to fly with capes, but it comes filled with a million different ideas on projects, crafts, and little adventures your wee ones can take outside. In the process of having fun, they also learn the 'how to' behind many a camping skill: knot tying, identifying natural elements, orientation and navigation, and the likes.
Be a Rebel
Granted, the title is gender-stereotypical – and it doesn't help that the Girl's Book of Adventure teaches them how to weave baskets and make herbal teas instead – but don't judge the book by its cover title and if you want to, be a rebel and get it for your girls. They'll love it too.
---
Informative
Although more a kit than a book, it's made its way onto a list of the top books for kids about survival because it comes with a series of informative cards.
It has a rope you can use to practice, and several Pro-Knot cards (which can be tied together with a rope, cute) with pictures and descriptions to practice 12 kinds of knots.
---
Hidden Secrets
Even if they dislike school, all kids love to learn. Especially if they don't even realize that's what they're doing, and it's presented as a fun clue-gathering game instead.
If you are looking for the best outdoor survival book for kids, this one is a perfect match because it helps you decipher all the hidden secrets behind every-day natural elements that you never think twice about: clouds and the weather they predict, moss on a tree means north, rocks and what they say about the terrain, the stars, that a blooming flower points south…
Real Expedition
It's informative and entertaining at the same time; this book has the power to turn your family trips to the countryside into a true Sherlock Holmes expedition. It is also one of the best-selling survival books for kids.
---
Bit of a Mix
Justin Miles has used his own wide array of adventures to write this guide that will keep your kids glued to the page. It's a mix between a survival guide and a National Geographic magazine for children.
It has informative sections for outdoor activities, such as the "Watch Out" section lecturing young readers on the dangers they can face in the wilderness, or the "What to Wear" part that focuses on proper outdoor apparel.
Sparking Enthusiasm
This is one of the best wilderness survival books for kids! Every page is filled with pictures, which is essential to keeping a child's attention, and there are many interesting facts about famous explorers or Miles' own adventures on the sides designed to spark boys' and girls' enthusiasm.
---
Dangerous Situations
Anyone who watches kids play for a certain amount of time will be surprised to learn how much death is featured in their games. As in, usually someone is dying, narrowly escaping death, or may even be playing dead on the floor.
If your child is drawn towards life-threatening games, this is likely to be one of their favorite picks. It includes 20+ dangerous situations and a 1, 2, 3 step process to get out of them with life and limb spared.
Colorful and Stimulating
These situations range from escaping from a car when it is going underwater, to avoiding being trampled to death in a human stampede, or how to run away from a swarm of bees. The two-page spreads are colorful and visually stimulating, and the little explorers are bound to love them. It is one of the best-rated books for kids about survival.
---
Crazy Ideas
The Dangerous Book for Boys was written by the Iggulden brothers with the motto "boys will be boys" in mind. And since you can't change that fact, might as well give them one of the most popular books for kids about survival full of all kinds of crazy ideas so they can blow off their boyish steam.
Informative
It's a great purchase for the start of those almost eternal school summers that all children look forward to, and most parents dread. The book has all kinds of interesting historical facts and information that are meant not only to enrich your child's knowledge but give them ideas for fantasy games they can play. What kid doesn't love to play battle?
Projects
In addition to that, it has several projects that can keep them entertained for hours outdoors – so they aren't cooped up inside watching TV all day – and lessons on all kinds of things, from hunting rabbits, to what maritime flags means and first aid in the wilderness. It's the best survival book for kids and especially for little boys that will one day grow up into men.
---
Easy and Simple
Stewart Creek is an expert outdoorsman with a knack for making things easy and simple. Although this is not a book published specifically for a younger audience, Creek's short break-down of what you can do with everyday objects and how to turn them into life-saving tools is perfect to read together with the little ones.
Every hack covers about a page, comes with a short text and then an illustration to really drive the point home (and keep children's attention from wandering – they do not like a wall of print). It covers lots of different scenarios, from fundamental ones to some which are a little more out there.
Perfect Read
For example, how to make a torch out of a coke can, or how to turn your wristwatch into a compass, how to purify water with a plastic bottle, or turn a garbage bag into a shelter. The format and layout make it a perfect joint read, for adults and children, and it's a great way to share and bond. And I'm sure it will give children many ideas to go out and "experiment".
Give some of these best books for kids about survival a read, and then pack your bags and take the whole well-read family for an exciting and safe outdoor adventure.
---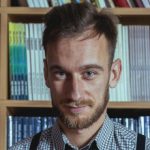 Robert is a science fiction and fantasy geek. (He is also the best looking Ereads writer!) Besides reading and writing, he enjoys sports, cosplay, and good food (don't we all?). Currently works as an accountant (would you believe that?)