Bio
Stroud is a Canadian survival expert, musician, author, and also TV filmmaker. He is best known for his wildly popular TV Show Survivorman, and is credited as being one of the first to popularize the genre in television productions.
Musician
Stroud started out as a musician, graduating from the Music Industry Arts program at Fanshawe College in London, Ontario. He later started touring with his band, and during one of those tours, a call from Nature derailed his life and made him take a detour into wilderness survival.
---
Best Les Stroud Books
---
Honeymoon
When he got married, Les and his wife decided to take an uncommon honeymoon. Instead of sipping cocktails and making love on a beach, they went out into the Wabakimi area of Ontario, where they made a tipi out of sticks and whatever they found, and lived off canned food and what they could find for a year.
Career
They filmed the entire experience, which they would then turn into a documentary. Inspired by the experience, Stroud pitched the idea for what would later become Survivorman to the Discovery Channel in Canada. It ran for eight seasons.
Seasoned in the art of writing, as he has worked as a writer for documentaries, he turned his attention to books and penned a total of three, which we will break down for you in this best Les Stroud book reviews.
---
Life-Threatening Situations
We open this article with Stroud's best book for many of his readers and survivors. After being left to fend for himself in multiple life-threatening situations, in any of the world's seven continents and their wildly different climates and geography, one could say that Stroud has experience in the matter of not dying.
The author believes that much of the information out there on bushcraft and survival is based on old-fashioned manuals that were handy for World War II, but are inapplicable for any mountaineers and campers today. It was time to update the information, and he's been in enough scrapes to know what's what.
Basics of Survival
In Stroud's Survive! book, which is one of the most popular Stroud books, he will teach you the basics of survival skills and how to prioritize your tasks. It is complete with many illustrations and pictures, courtesy of Beverley Hawksley and Laura Bombier, that are included to make the learning process easier.
So, what's in this book? Tips on how to prepare physically for survival, tools and skills required to make fire, and a list of reasons why sometimes, when caught between the choice of drinking parasite-infested water and dying of dehydration, the first will turn out to be the lesser of the two evils.
Anecdotes and Stories
It is packed with anecdotes and stories from Stroud's own experience, which make for a markedly entertaining read and let you know that the author isn't just rattling off theoretically "good survival ideas". He's giving sound advice that has actually been put to the test which makes this book one of the best books by Les Stroud.
---
Decision Making
Will to Live is born out of an interesting concept: Stroud narrates famous life or death situations people were faced with (some with happy endings, others not so much), and provides commentary from his own experience in this one of Stroud's best books on our list.
The idea behind this one of the best-rated Stroud books is to analyze in detail the process of decision-making in life-threatening scenarios. What is a good decision? What is a bad decision? Which one could potentially extend your chances of survival, which could decimate them? Ultimately, survival comes down to that: making good decisions. You might make them out of sheer luck, using your common sense, or because you come prepared. And a little luck helps, too.
Stories
Stroud includes stories such as Chris McCandless' trip into Alaska (adapted into film, Into the Wild) and its unfortunate end; Douglas Mawson's almost miraculous feat of survival in the merciless climate conditions of Antarctica at the turn of the 20th century.
Nando Parrando and his two months in the Andes snow-covered glacier, where he and sixteen others survived after their plane crashed into the mountains, and more. Stroud's commentaries and side-bar annotations are peppered throughout, adding another layer to already gripping stories.
Gripping Read
Aside from the interest this best Les Stroud book may have for readers interesting in learning about survival skills, it's also a gripping read for armchair travelers who like to be taken to the edge of life-or-death – but from the warmth and comfort of their home, thank you very much. This is one of the best-selling Stroud books that is also well suited to lovers of non-fiction thriller and action.
---
Very Unique
Beyond Survivorman is unique, in that it is not a book about survival per se. It's a rare behind-the-scenes narrated account of Stroud's year-long trip around the world, in which he filmed Beyond Survival. Even though, it is still one of the top Stroud books!
According to Stroud, filming Survivorman had paradoxically weakened his connection to Nature and Mother Earth. During those eight seasons, having to BE a certain someone – Survivorman – even if he wasn't totally acting, made him forget about why he did what he did.
Reconnection
So, in the middle of a difficult personal time, he did as Stroud is known to do: left by himself and his trusted photographer, Laura Bombier, to regain his freedom and reconnect with the great outdoors. For a year, he participated in many spiritual rituals with tribes from all over the world. It was a process, but he eventually felt at peace once again.
Tales of adventure are beautifully illustrated in Stroud's Survivorman book with the many photographs of as-of-yet-unseen scenes taken by Laura Bombier. Survivorman went deep into the jungles of Peru, the bushes of Africa, and even got to know the Sea Gypsies of Malaysia. And this book was born out of that transformative experience.
Stay Tuned
This is one of the best Les Stroud books for readers who have an interest to know and read more about the spiritual side of survival.
And so, we end this review by reminding you that Mr. Stroud is not just working on music these days, but is also rumored to be writing his fourth book. So, stay tuned and pick out one of Les Stroud's recommended books!
---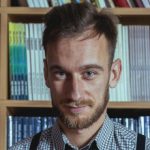 Robert is a science fiction and fantasy geek. (He is also the best looking Ereads writer!) Besides reading and writing, he enjoys sports, cosplay, and good food (don't we all?). Currently works as an accountant (would you believe that?)