---
Best Bushcraft Books
---
Detached From Nature
With technology taking over, many have started to become restless. Detached from nature. It feels like we're living through a screen, and life doesn't quite have the same taste to it in 2D, no matter how good the graphics are.
A movement to go back into the wilderness, whence we all came from, is growing stronger. But if our ancestors left the wild and sought refuge in the cities and urban dwellings, it's because they knew the perils that lay ahead.
Everything We Need
Those who wander out into Nature had better be prepared, because Mother Nature is an infinite source of richness, with an aggressive edge. If you want to make it out alive, be prepared. And that's why we have put together this list of the best bushcraft books, to steer you in the direction in which you will find an endless supply of information on the subject.
---
Stepping Stone
When you need to start a course, you start with your 101s. If you want to learn about bushcraft, Bushcraft 101 will be your best stepping stone into the world of this marvelous art. Learn how to stay alive in the wilderness with nothing but a few tools in your bug-out bag – the rest? It's all knowledge you've packed into your brain, by reading popular bushcraft books like this one.
Simple and Effective
As a professional survival instructor at the Pathfinder School in Ohio, which he co-founded, Dave Canterbury knows how to make things simple and make sure his teachings stick. After all, surviving is about rapid-fire decision making. With his 5 Cs for survival memory rule – covering, cordage, cutting tools, containers, and combustion – he'll drill the necessary skills into your head to make sure you (and everyone you're with) are prepared on your next camping trip.
---
Advanced Dimensions
If your appetite for all things wilderness has been whetted, and you want to move onto deeper, more advanced dimensions, pick up a copy of Advanced Bushcraft. As we've mentioned previously in this best bushcraft books review, Dave Canterbury has a knack for simplifying what at first seems like complicated endeavors.
Little Deeper
Like making unbreakable knots, being able to track an animal, or even blacksmithing and all kinds of metal properties which you would never know unless you were into a line of work that actually required you to know the stuff. Advanced Bushcraft goes a little deeper in some of the basic skills outlined in Dave Canterbury's other bushcraft skills book, with easy-to-follow instructions and useful illustrations to help you along the process.
---
Accidents Happen
Hypochondriacs would naturally be attracted to this top bushcraft book first, but for most, first-aid care might be more of an afterthought when you start packing for your first camping trip. You think fire, canned goods, bug repellent, knives, ropes, etc.
Going camping is not like prepping for a natural disaster, that much is clear, but accidents and mishaps do happen out in the woods, and it's best to know how to cure ailments when professional help might take a while.
Don't Take Risks
In the wilderness, something as simple as an untreated gash on your leg can be fatal. Have you ever noticed how animals don't take unnecessary risks? That's because hospitals don't exist in Nature.
Bushcraft First Aid is a pocket-sized book that doesn't aim to prepare you for an M.D., just to know enough to be able to dress a wound, and have basic knowledge of which plants have medicinal properties and can be useful so you make it out of the woods in one piece. We genuinely think it is one of the best bushcraft basics books.
---
Empowering
According to science, your body can go weeks without ingesting foods – but let's be honest, who wants to starve? Isn't a full belly one of the paths to happiness?
There's something very empowering about knowing that you can feed yourself and the ones you care for, regardless of the circumstances. The Bushcraft Field Guide to Trapping, Gathering, and Cooking in the Wild teaches you how to do just that.
Indispensable Knowledge
Many thousands of years ago, before agriculture (and waaaay before fridges and supermarkets), was invented, our ancestors managed to stay fit and healthy. Sure, some may have died in the quest to discover which mushrooms are and are not poisonous, but thanks to their sacrifice Dave Canterbury can now teach you all about it from the safeness of your couch.
You will learn in this best book on bushcraft what plants to eat, which ones to avoid, how to track animals to be able to hunt because they usually aren't waiting in plain sight to be killed, and how to be able to make a meal with your bounty. All sans cuisine.
---
Staying Alive
The SAS Survival Handbook needs to be on any survivalist's radar, and on all serious survivalist's bookshelves because it is one of the best bushcraft books out there.
It was first published in 1986, long before the term "bushcraft" had garnered the passionate following and cool ring it has today. Lofty Wiseman was in the British Army for a quarter of a century, working for the exclusive and elite SAS corps. When he retired, he wrote a complete handbook to ensure that people anywhere and everywhere could stay alive in dire situations.
Everything Covered
It covers all possible climates and terrains, the entire outdoor experience from A-Z, the dos and don'ts when caught in a disaster situation, basic first aid, reading nature's signs, and honestly, I could go on forever. The book is 700 pages long but comes in a handy pocket-sized volume.
You'll also find many helpful illustrations, which are simple and informative, to the point where they are actually more useful than photos. One of the best books for bushcraft you must have on your bookshelf.
---
Navigate Through Nature
Mors Kochanski is a Polish Canadian survival trainer. After years of living out in the Canadian wilderness, he wrote one of the top bushcraft books designed to help outdoor enthusiasts navigate through nature.
It is packed with loads of information, condensed into a single book that is complete with many illustrations, diagrams from the author, and color pictures to make it easier to absorb the lessons.
What to Expect
How to distinguish between trees, and know which wood is best for what – fire, shelter, etc.
Getting a fire started and making sure it doesn't die on you
Making a shelter
Basic wilderness first aid
It is one of the best bushcraft books for readers who live in the northern area of North America, as the author includes a lot of information about woodland and wildlife in the area.
---
Perfect for Beginners
Bushcraft Illustrated is a great buy for those that need the visuals to really soak up the material.
Dave Canterbury includes illustrations in his books, naturally, but in this particular book graphics take front and center stage. Therefore it is a perfect example of good beginner bushcraft books! As you can see, half of the article consists of Canterbury's books, but there are even more we would like to show you.
---
Diverse Landscapes
Ray Mears is an English survivalist instructor and is well known for his many TV appearances. He has over 20 years of experience in the field, and Essential Bushcraft, which is one of the best books on bushcraft, is proof of it.
Unlike many other books on the matter that are very focused on North American environments, Ray Mears has not written this with only a single climate or wildlife in mind – the book covers an extraordinary diversity of natural landscapes.
Prepare Yourself
This is key, because your survival skills are only as good as your knowledge of the terrain, so with Essential Bushcraft, you'll be well prepared regardless of where it is you've decided to set up camp.
This would be a fantastic bushcraft guide for readers that don't always go out into the wilderness in one particular geography, for example, those who travel often and move about, or simply hikers wishing to broaden the scope of their adventures and take on new environments as a challenge. This book deserves its place among the good bushcraft books.
---
Deadly Australia
In purity, this book should be at the top of the best bushcraft books because Richard Graves is the father of bushcraft, the man who got the ball rolling by coining the term (but not the activity, naturally – these are skills our cave-dwelling ancestors knew about).
Bushcraft is the ultimate guide to surviving in Australia. Australian natives and anyone who has ever watched a BBC documentary know is not for the faint of heart. It's easy to quickly get the feeling that anything there can kill you.
Wide Range of Skills
So, if you're planning to take your bushcraft experience to the ultimate level and try to survive in the merciless Australian wilderness, make sure you've read and re-read Richard Grave's comprehensive guide filled with over 400 illustrations. And even if you're not, this one of the best-rated bushcraft books contains lots of information on skills that are fully exportable, such as knot-tying, shelter-building, trapping and hunting, and getting a fire started.
---
Mind-Boggling
Back in the days before the compass was introduced as a common object for every European sailor, the men out at sea tracked their position and found their way back to land in the pitch-black of the night by observing the constellations.
The sheer amount of information that is available to any keen observer of nature is mind-boggling. Every step you take, you are being bombarded with hidden facts that you simply might not know how to interpret. Tristan Gooley hands you the key to that lock in his best bushcraft guide book which is perfect for kids.
New Clarity
Turn into the Sherlock Holmes of the meadows and the woods, find clues under every stone you turn (literally). After reading The Lost Art of Reading Nature's Signs, you'll be looking at life through a completely new, detective-style lens.
Let's hope you enjoyed this review, and that it helped you pick out the best bushcraft book for you. But remember, unless you want to be an armchair adventurer, the only way these books are useful is if you get out on the field and put all your newly acquired knowledge into practice!
---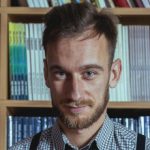 Robert is a science fiction and fantasy geek. (He is also the best looking Ereads writer!) Besides reading and writing, he enjoys sports, cosplay, and good food (don't we all?). Currently works as an accountant (would you believe that?)