Bio
Kingsolver is an American novelist born on April 8th, 1955. She lived in Kentucky until her father, a physician, took her family to the current Kinshasa in Congo. There, the Kingsolvers spent two years in the early sixties, shortly after the country's independence, vaccinating the local population against smallpox.
Education and Career
Barbara majored in biology at DePauw University, and it was through her initial scientific writing that she got into writing fiction. She started writing for the university, and from there jumped into freelance writing, eventually winning a short story competition in a local Phoenix newspaper which spurred her successful literary career. When we consider how many books Kingsolver has written, it was a tough call to cover all our favorite Kingsolver books. Therefore you won't find much about Kingsolver's short stories, but we prepared for you other Kingsolver's most famous books.
---
Best Barbara Kingsolver Books
---
Life
Although she has lived mostly in Arizona and Virginia, Kingsolver has also spent parts of her adult life in France and the Canary Islands, in Spain. She holds a master's degree in ecology and evolutionary biology from the University of Arizona, and she has probably put it to good use.
She not only lives on a farm and makes big efforts to eat locally sourced food, but topics such as biodiversity and the interaction between humans and nature often show up in her writing. Let's take a look at what the best Barbara Kingsolver novels are. Please note that we haven't made this list of Kingsolver's books ranked as we consider them equally great.
---
Price Family
Barbara Kingsolver's first novel on our list Kingsolver book list in none other than The Poisonwood Bible. It's easy to guess where Kingsolver got the inspiration for this novel from. The Prices are a family of missionaries that travel to Congo to try to convince Congolese men and women to convert to the Christian faith.
The story is about the struggles the family faces told through the eyes of the female characters; Nathan Price's wife and their four very different daughters.
Narrow-Minded Zealot
Nathan Price is portrayed as a narrow-minded zealot whose only mission in life is to ensure that everyone in Africa embraces Christ as their Savior. His rigidness creates many an issue with the remaining family members as they interact with the completely different world of African traditions they have been thrust into, and in which the small girls will mature and come of age as women.
Moving to a foreign country is always a culture shock, but in this case, the shock is even bigger; the country is in the midst of redefining itself as the story is set just as the Congo is freeing itself from colonialism and becoming an independent country.
Exciting Equation
Another Barbara Kingsolver's best book on our list is an exciting equation of family drama, culture clashes, and political unrest that always makes for an interesting read. Furthermore, Barbara's fantastic prose and poetic, vivid descriptions of the country have been widely praised and enjoyed by her numerous readers. This list would not be completed without this one of Kingsolver's top books. It may be even the best Barbara Kingsolver novel to start with.
---
Young Woman
Greer Family consists of two books written by Kingsolver: The Bean Tree, and its sequel Pigs in Heaven. The series follows a young woman from rural Kentucky who is overjoyed that she managed to become of age without falling into any of the common pitfalls of her town.
Dropping out of high school and (unplanned and unwanted) teenage pregnancy. Brimming with pride and confidence, she hops into a car with little to no mechanical robustness and heads West to fulfill her dreams. This is the best Kingsolver book series for many of her fans.
Detour
However, as usually happens any time anyone plans anything, life takes a detour and she ends up in Tucson, Arizona, with a Cherokee baby in her arms she adopted along the way.
Exploring social justice and other favorite Kingsolver topics through a colorful patchwork of quirky characters, Taylor Greer has to face the reality that, as a Kentuckian, she is an outsider in Arizona. This fact makes her bond with the other immigrants she meets in the first book, while the second one of Kingsolver's books in order is more focused on the customs and traditions of the Cherokees.
Pigs in Heaven
In Pigs in Heaven, Taylor and adopted daughter Turtle's lives are revisited three years later. A trip to Hoover Dam will change their lives when Taylor believes Turtle when the girl claims she witnessed an accident making them national celebrities. However, the incident stirs up the past. The sequel explores the mother-daughter relationship further and delves into the history of Native Americans as a component of American history.
Southern United States
This series comes packed with plotlines of the Southern United States, unintended motherhood, feeling like an outsider, Native Americans, road-trip adventures, and much more that Kingsolver masterfully narrates with her unique and beautiful style. This list of the best-rated Barbara Kingsolver books would not be completed without this amazing book!
---
Solitude and Independence
Set in Appalachia, Prodigal Summer tells the interrelated tales of Deanna Wolfe, Lusa Landowski, and Garnett Walker. All three characters have in common their independence and solitude, as well as a strong academic education in or knowledge of matters related, in some way, to nature. It is one of the best-selling Barbara Kingsolver books on nature.
Deanna Wolfe
Deanna Wolfe is a forest ranger whose college thesis on the importance of protecting wildlife actually created her job. Wolfe's main ambition is to restore the coyote population, and she delights in every new coyote appearance in the Zebulon National Forest. In an ironic twist of fate, she is drawn to Eddie Bondo, a hunter who declares that "hating coyotes is my religion".
Lusa Landowski
Lusa Landowski is an entomologist. After the death of her husband, Lusa has to overcome the harshness of subsistence farming and, although reluctantly, turn to her five sisters-in-law for acceptance and help.
Garnett Walker
Finally, Garnett Walker is an elderly widower who has a strained relationship with his neighbor, Nannie Rawley. Garnett grows some produce on his land, but bickers constantly with Nannie due to her desire to keep her land organic and pesticide-free.
Lone Wolves
What Kingsolver has all three lone wolves try to learn as the novel progresses is that, in nature, all living and non-living beings are interconnected. There is no such thing as being truly alone, no matter how hard you want to believe you are on your own. Definitely one of the best books by Barbara Kingsolver for lovers of nature in all its harsh glory.
---
Investigative Memoir
This is the only non-fiction book included in this best Barbara Kingsolver book review. In Animal, Vegetable, Miracle, Barbara strayed from the world of literary fiction to write about her family's one-year experience living on a farm. Part memoir, part investigative journalism, this book focuses on our eating habits and how they affect our planet.
Carbon Footprint
Conscious of the toll they had on nature, the Kingsolver family decided to move to their summer home in Appalachia to lessen their carbon footprint. For a year, they decided to only eat locally sourced produce, raise their own animals for meat, grow their own crops, and be as small a burden as possible on the environment.
Sustainable Life
Not only will you be able to quench your curiosity about what life is like for those that decide to eat and live sustainably, but the book also contains many ideas and suggestions that anyone can put into practice in order to be kinder to Mother Earth, without having to go to the lengths and extremes the Kingsolver family went to. Ultimately, Kingsolver does concede that it is not necessary to completely go off the grid to go greener, there are other intermediate or more moderate options.
Enlightening
So, if you get a pang of environmentalist's guilt every time you buy fruits and veggies packed in unnecessary layers of plastic, or have inner conversations with yourself about whether or not you should take the car when it's really only a 20-minute walk, Kingsolver will enlighten you on ways that you can make a difference and open your eyes to the truth about the farming industry in the USA today. This is, without a doubt, one of Barbara Kingsolver's best books.
---
Dellarobia Turnbow
Prepare for the butterflies! Yes, butterflies play a crucial role here. The story is triggered by the scene of young Dellarobia Turnbow on her way to meet her lover for a little extra-marital rock-and-roll when, all of sudden, she encounters what looks like a lake of fire, but turns out to be swathes of orange monarch butterflies. Let's find out more about one of the most popular Barbara Kingsolver books.
Climate Change
Dellarobia's discovery of the insects' peculiar and uncharacteristic behavior quickly snowballs into something bigger. While it attracts interest from all angles, including from entomologist Ovid Byron who points the finger at climate change as the culprit, Dellarobia's life has to continue.
And, she too, like the butterflies, was trying to spread her wings and escape from a world which no longer seems to be fit for her: married to a complacent farmer after a teen pregnancy, mother of two, in a small rural town where religion is used to explain almost anything, counting pennies and sighing at the long-lost dreams of her adolescence.
Looking for an Explanation
The unusual behavior of the butterflies makes the worlds of science, journalism, and rural Tennessee clash together as everyone looks for an explanation, and Dellarobia is taken on her own quest for transformation. Kingsolver interweaves the intricacies of climate change into the stagnant life of a 27-year-old woman with stunted aspirations and a will to take flight in this novel that is one of Kingsolver's latest books on our list.
Unique Combination
You now have the five best Barbara Kingsolver books to choose from. By now, you can guess that Kingsolver offers her very own particular brand of very poetic and lyrical writing blended in with hard scientific facts about the environment and social justice issues. A unique combination of the worlds of literature and environmentalism, usually unlikely companions, which thanks to Kingsolver come together in her inimitable style. If you are looking for more amazing books, we further recommend Kingsolver's new book titled How to Fly.
---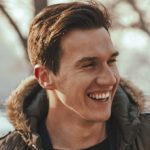 Michael is a graduate of cultural studies and history. He enjoys a good bottle of wine and (surprise, surprise) reading. As a small-town librarian, he is currently relishing the silence and peaceful atmosphere that is prevailing.