Worldwide Best-Seller
If you are a fan of historical fiction, then stop what you're doing and read this article! Beatriz Williams is the best author for those kinds of books. She's a USA Today, New York Times and International best-seller, and it's been said that her work is the "best historical fiction out there".
Williams was born and raised in Seattle, Washington, and studied at Stanford University and Columbia University. She worked in communications in New York and London for a few years before publishing her first novel in 2012. Since then, Williams has released many books and won multiple awards.
A Moment In Time
Williams combines her love of history and her love of writing, giving a voice to her characters. She is particularly gifted at breathing life into the women in her books, detailing their lives and the choices they made within the limitations of the time in history within which they are based. She is particularly interested in the cultural status of women within the historical context.
Basing her work in history guarantees never-ending inspiration for stories, as Williams has stated that she loves the process of researching for her books. Often times she will come across a golden nugget of information while researching that inspires an idea for another book. If you love being immersed in another time and place then keep reading, because I am going to breakdown the 10 best Beatriz Williams books that might tickle your fancy.
---
Best Beatriz Williams Books
---
Another Quiet Summer
It's Memorial Day in 1938 and Lily Dane, a New York socialite, has returned to the town of Seaview, Rhode Island with her family. Lily expected it to be another quiet summer in the idyllic seaside town. That's exactly what she needs to ease the heartbreak she is still struggling with. Until the source of her heartbreak makes an appearance in Seaview.
Nick and Budgie Greenwald are from Lily's past, her former fiancé and best friend. Their marriage caused a lot of gossip amongst the elite in Seaview when it happened. Budgie has returned to fix up her family's house and of course brought her husband with her. It's literally the last thing Lily needs.
The Past And The Present
Now back in town, Budgie immerses herself into the social scene, and forces herself back into Lily's life, as if they are friends again. She also brings with her a handsome acquaintance from their college days, Graham Pendleton. But what's constantly on Lily's mind is the lingering connection between her and Nick. And the longer they all spend in Seaview, the more the truth about Nick and Budgie's marriage trickles to the surface.
One of the top Beatriz William's books, this is the perfect summer romance! It jumps between two time periods: 1931, when Nick and Lily's love affair began and 1938, the present time in Seaview. This book is the perfect read for a beach holiday, and I enjoyed it immensely!
---
First Class
Beatriz Williams wrote a best book all about love, power, and redemption. It's 1951, and Miranda Schuyler finds herself on the elite Winthrop Island. Miranda is still grieving the loss of her father in WWII, but her mother has gotten remarried to a wealthy man, who has a summer house on the island overlooking a famous lighthouse.
Miranda is thrown headfirst into another level of high-class society, filled with pedigrees, status and cocktails. She has a new stepsister in Isobel, who is eager to immerse Miranda into the clandestine customs of Winthrop society. But there is more to the island than the elite. There are two clans: the rich summer families, and the working-class Portuguese domestic workers and fisherman who live there year-round.
The Bigger Picture
Finding herself uneasy around Isobel's friends, Miranda is drawn to Joseph Vargas, the son of the man who looks after the lighthouse. Joseph works with his father in the summers, but he will soon return to Brown University. Miranda ends up caught in a catastrophe that will see her banished from the island for 20 years. When she finally returns, she is no longer the naïve teenager she once was.
Full of lies, betrayals and dark secrets, this story is told over three timelines taking place over the course of 40 years. The whole story played out like a puzzle; you got an idea of what the picture is, but you need to read all the way through to get the final image. This highly ranked Beatriz Williams book is one you will definitely want to read!
---
The Three Sisters
The Schuyler Sisters series is some of Beatriz William's best works. It follows the stories of three women trying to live life on their own terms but living in a time where women are better seen than heard. The Secret Life of Violet Grant is the first book in the series about Vivian.
Instead of being the rich socialite her family expects of her, Vivian decides to break into the corporate world at Metropolitan magazine. When Vivian receives a mysterious parcel, it draws her into her family's past; a past that has been wiped clean from the history books.
No Spoilers
Tiny Little Thing is the second book, and follows Christina, aka "Tiny". Tiny was always expected to marry a powerful man like Frank. She is perfectly elegant, made for TV politics. Tiny and Frank are the ultimate power couple. But Pepper, Tiny's unpredictable sister, shows up with an envelope containing an incriminating photo. Is Frank involved in something that could wreck their perfect life?
Along the Infinite Sea is about Pepper struggling to find a way to look after herself and the baby she ends up pregnant with after an affair with a politician. I would recommend reading the Schuyler Sisters series in chronological order, purely because you may see some spoilers if you don't! I really enjoyed this series, I loved how different each of the sisters are, but also how they still feature in each other's stories.
---
State Secrets
Out of all of Beatriz Williams' books, Our Woman in Moscow is probably rated the best, and after reading it I completely understand why. It all starts in 1948, when Iris Digby and her American husband vanish with their two children from their London home. The whole world is in shock. Was the family targeted by the Soviet intelligence service? Did they defect to Moscow with all the West's top secrets?
Four years go by and the mystery remains unsolved. Not even Iris's sister, Ruth, knows what happened to her twin. And then Ruth receives a postcard from Iris. Ruth gets on the next train to Moscow, pretending to be the wife of a counterintelligence agent. It's dangerous, but how else is she going to get the Digby's out from behind the Iron Curtain?
Brave Women
When Ruth arrives in Moscow, she finds that the truth behind Iris's marriage is too complex to understand. As the sister's race to safety, they are forced to make a heart-wrenching choice about where their loyalties lie. Believe me when I say that this is a Beatriz Williams book that you will want to add to your list!
This book will drag you in and keep you hooked until the end. It also details what happened between the two sisters in the summer of 1940 in Rome. It resulted in a catastrophic parting, and the sisters never saw each other again until Ruth got that letter. This female-driven thriller will keep you on the edge of your seat!
---
Two Generations
You don't have to read these Beatriz Williams books in order, as they are linked but she wrote them to be read as standalones. In The Wicked City, Ella Hawthorne finds out her husband is cheating, and moves from SoHo to Greenwich Village. Her good-looking new neighbour, Hector, warns her to stay away from the basement at night, because strange noises have been reported.
In the Roaring Twenties, the basement was hiding a speakeasy, but it's supposedly been empty for decades. Ella is fascinated by the basement speakeasy, and she learns about Geneva "Gin" Kelly, a flapper from 1924, who was a regular at the Village. Gin was caught up with a Prohibition enforcement agent, which leads Gin on an adventure that shakes Manhattan society to its core.
Two Lives
The Wicked Redhead starts off in 1924, with Gin Kelly having fled to the safety of Florida. She went with the Prohibition agent, but their paradise doesn't last very long. In 1998, Ella has finally settled into her new life, in the same apartment that Gin lived in many years prior. She quit her job and began dating Hector, who is helping her to piece together the story of Gin Kelly.
In The Wicked Widow, we see Gin and Ella once again. For Gin, it's 1925, and she's ready to settle down with her Prohibition agent. But then a notorious East Coast rum-runner turns up dead and their honeymoon ends as swiftly as it began. In 1998, Ella is helping her high society aunt dig up dirt on a Senator. These best novels by Beatriz Williams will keep you entertained, no matter the year!
---
Without A Trace
Out of all of Beatriz Williams' best-selling books, this one is my favourite. It takes place in 1947 and follows photographer and war correspondent Janey Everett. She arrives on the Hawaiian island of Kauai to do research for a biography about an aviation pioneer named Sam Mallory. During the Spanish Civil War, Sam had joined the loyalist forces, but then disappeared.
Janey is obsessed about figuring out what happened to Sam, so she tracks down the owner of a local airline, Irene. Janey has her suspicions that Irene is actually Irene Foster, the legendary student of Sam, and his flying partner. Foster had also supposedly disappeared in 1937, another unsolved mystery.
A Searing Conclusion
Irene initially denies any connection to Sam, but when Janey tells her that Sam's wreck was recently found in a Spanish desert, she starts to slowly reveal pieces of her extraordinary life and passionate relationship with Sam. Throughout the process of writing the biography, Janey's own past starts to rear its ugly head.
By now you will have picked up that the best novels by Beatriz Williams have dual timelines, and this book is no different. It's got everything you could possibly want: history, romance, and plot twists. I was also pleasantly surprised to find out that it was loosely based on the life and disappearance of Amelia Earhart – how cool!
---
Three Tales
One of Beatriz Williams' most popular books, The Lost Summers of Newport follows three different timelines. In 2019, Andie has just landed her dream job working on a reality show where they restore historic houses. Andie is most excited about Sprague Hall on Rhode Island but runs into trouble when she finds the heiress still lives in the mansion. And Lucia has a condition – no one can touch the boathouse.
In 1899, Ellen Daniels is hired to give singing lessons to young mining heiress, Maybell Sprague. Maybell's stepbrother John wants Ellen to turn Maybell into a polished young girl to be introduced to society and married off to a rich man. But Ellen is hiding a past of her own, and she feels very out of place in Sprague Hall. She's hiding in plain sight.
Connected Lives
In 1958, Lucia Sprague is living in Sprague Hall, but she has always felt like an outsider. Having fled Italy with her grandmother years prior, Lucia is finally starting to find her place – until that night in the boathouse. A devastating truth is revealed, and it changes everything Lucia thought she knew about her past. And now in 2019, there's cameras that could potentially reveal the secrets the Sprague's have been hiding.
You only have to read the book reviews for this Beatriz Williams novel to know that it's a hit! Williams alternates between the three timelines, but they are always woven together, and all is made clear at the end. I really enjoyed seeing the same place being experienced in different ways by three generations of women. A wholly entertaining read!
---
Turbulent Years
Released in 2020, this is one of the latest books by Beatriz Williams. This historical adventure novel goes from the dark World War days to the 1960s. Three women, one an heiress, one a Resistance fighter, and one a widow, all find refuge in the same Ritz hotel in Paris.
It's 1914 in France and war has broken out. Aurelie is trapped on the wrong side with her father in their ancestral estate. The Germans close in and decide to use the estate as their headquarters. Aurelie recognises the German Major, Max, a dashing young officer she met during her debutante days. Despite conflicting loyalties, a relationship blossoms between Max and Aurelie. But there is a betrayal, one which drives Aurelie to the Ritz in Paris.
Risky Business
Daisy has grown up in the Ritz in Paris, raised by her free-spirited American grandmother. In 1942 she remains there with her husband and daughter after France falls to Hitler. While her husband is a Nazi collaborator, Daisy's grandmother is a Resistance fighter, and Daisy agrees to be a courier delivering forged ID documents for Jewish refugees. Can she keep this up even though she is putting herself and her family at risk?
It's now 1964, and while Barbara is mourning the death of her husband Kit, an American lawyer shows up asking about a woman from Kit's past known only as "La Fleur". Deciding to help the lawyer investigate, this search takes Barbara to the Ritz in Paris, desperate to find out the truth about her husband. This absolutely brilliant best novel by Beatriz Williams is a must-read, perfect for a relaxing afternoon.
---
Too Many Coincidences
Captain Cooper Ravenal is critically wounded and brought to a private hospital in the Upper East Side of Manhattan. The Captain has a miniature portrait of a woman by his bedside that looks suspiciously like young Dr Kate Schuyler. Intrigued by the photo, Kate also notices that the woman is wearing a ruby pendant.
It looks exactly the same as the ruby pendant given to Kate by her mother. Who is this woman, and why does she have the pendant? Kate and Cooper decide to look into it together, and their pursuit for the truth draws them into the turbulent tales of two young woman.
Connected In Time
Olive Van Alen hails from the Gilded Age, where she went from riches to rags, and ends up as a servant in the same house that her father built. In the Jazz Age there is Lucy Young. She moved from Brooklyn to Manhattan to find the father she never met. Are Kate and Cooper ready for what is about to be revealed?
It's not easy to weave together three stories from different time periods, but that's what Beatriz Williams does best in her books. She slowly reveals clues about how the women are related without making the plot convoluted or difficult to follow. There is also a big twist at the end, one I promise you won't see coming!
---
A Scandal For The Ages
Another best series from the brilliant Beatriz Williams, the story kicks off with the titular novel, A Certain Age. The Roaring Twenties is brought to life in this intriguing tale of romance and scandal. In New York City, the Jazz Age has led to a certain freedom, but even so, Mrs Theresa Marshall has done something unthinkable: she's fallen in love with young Captain Octavian Rofrano.
Octavian is deeply devoted to the beautiful Theresa and wishes to marry her. Times are changing, but regardless, divorce for someone of Theresa's age and social status is not an option. But things change when Theresa asks Octavian to look into the family of her future sister-in-law, and Octavian falls for the young beauty. This love triangle divides loyalties and results in dangerous revelations.
The Dangerous Truth
Cocoa Beach, another one of the best books by Beatriz Williams, takes place in the Florida sunshine. After serving as an ambulance driver in France during WWI, Virginia has moved to Cocoa Beach, Florida, so she can settle her husband's estate. Even with the evidence before her, Virginia refuses to believe that her dashing war hero husband perished in the fire that burnt down their seaside home.
Virginia will do whatever she can to uncover the truth. She owes it to herself, her husband, and the daughter he never got to meet. This stunning series will take you on a journey; it's beautifully written and the books can be read as standalones. Both are filled with mystery and questions – which you will eventually get the answers to, don't worry!
---
Final Thoughts
I have given you a list of not only the best books, but also the best series by Beatriz Williams. So, do me and yourself a favour, pick the one that interests you the most, and start reading! I promise you will be so happy that you did. Williams has perfected historical fiction down to a fine art.
If you're interested in reading some of her other books, she has plenty more where that came from! The Glass Ocean, Tiny Little Thing, and The Golden Hour are all fantastic reads as well! I don't know about you, but I am very much looking forward to any new books that Beatriz Williams releases in the future!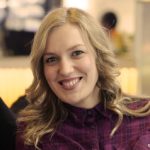 Alissa is an avid reader, blogger, and wannabe writer. (She's a much better cook than a writer actually). Alissa is married, has one human, one feline, and two canine kids. She always looks a mess and never meets a deadline.