---
Best Spanish Civil War Books
---
Pain and Suffering
The book suggestions in this article are some of what are considered the best books about the Spanish Civil War that describe very real events that actually happened throughout those hard times and you get to read about all of the action and thrill from the comfort of your own home.
Some of them focus on a wide period during the war, others focus on specific characters who had a lot of influence over the happenings that took place. You get to read how things went down back in those dangerous and unpredictable times that cost the country quite a lot.
---
Unique and Original
This historical non-fiction book was written by the bestselling author Antony Beevor who wrote the book as the 70th anniversary of the devastating Spanish Civil War outbreak.
The book is something very unique and original as the author has used newfound content relating to the war from Russian archives and countless other research sources to make this book the number one bestseller in Spain for twelve weeks in a row.
Ongoing Struggles
So many facts are explained in this 500+ page book and Antony tells us the story of how this war is another chapter that continued the ongoing struggles between fascism and communism and also lets us know that it was actually a lot more than that even though these facts do play an important role in the Spanish Civil War.
Beevor then goes on to explain other important facts about the events described here, many other internal struggles within the country just gave both of these sides to eventually start a revolution, and on top of that, the Spanish monarch of that time was also not a very liked man and things just kept getting more unstable for everyone.
Masterpiece
Everything that you get to read in this book and some of the things we do explain in this review of The Battle for Spain by Antony Beevor are very well narrated and written in the book itself in which Antony gives everything a very nice background as he makes this book fit into the category of being one of the best books about the Spanish Civil War.
---
First-Hand Experience
Homage to Catalonia describes a non-fictional civil war story that is a very unique as it features the first-hand war experiences of the author himself.
The author of this amazing Spanish Civil War book is George Orwell and he manages to get himself right in the middle of where all the action was when he went to Spain in 1936 to cover a story about the happenings of this new Civil War in Spain after which he found himself fighting against the fascists.
Unusual Beginning
You get to see Orwell's own experiences of how things went down as he explains them in Homage to Catalonia, a story that has the most unusual of beginnings and features 230 pages of pure excitement.
As far as this review of Homage to Catalonia goes, we let you know that in this book, you will get to read a thorough story on everything that George had to go through in his time serving in Spain, every dangerous mission that he went on as he describes the areas around him and how the Spanish Civil War has affected the land of Spain.
Ruins
Nothing seemed more ruined than in that time as this war lasted for a long time and in that time, countless lives were lost and George manages to make sure that everyone knows the story of what actually went on during those definitely hard and difficult times for everyone.
---
Brilliant Work
For Whom the Bell Tolls is a brilliant piece of content by author Ernest Hemingway that was inspired by the events of the Spanish Civil War. Ernest was an author who definitely had a lot of influence over 20th-century fiction as he writes some of the best books that the world has had the pleasure of reading.
3 Years of Danger
In 1937, Ernest heads to Spain to cover the story that was currently the number one most important thing going on in Spain for the North American Newspaper Alliance, the Spanish Civil War. After 3 years, Ernest comes back with a completed book on the events of the Spanish Civil War that proves to be among the best ones that have ever been written on that topic.
Robert Jordan
In his story, he writes about a character named Robert Jordan, a young American in the International Brigades who was with an antifascist guerilla unit currently in the Mountains of Spain. Most of the story revolves around this character as Ernest tells a story of courage, love, passion and a tragic defeat. The story proves to be very heartwarming as Ernest tells his readers about Jordan's love of his life Maria and about El Sordo's last stand.
Absolute Classic
This book is definitely a classic and one that will be remembered for a long time by anyone who reads it. The story inside is beautifully narrated and heartbreaking and definitely give it a look if you find what you see in this review of For Whom the Bell Tolls appealing.
---
Americans in Spain
This is a story about the Spanish Civil War that is written by the world's most prominent historian of Spain, Paul Preston. He brings his readers the story of the people's struggles that began in the year of 1936 as he explains about the 3000 Americans who also took up arms and participated in this life- threatening disaster.
He devotes a big portion of the story to describe the brutal Francisco Franco's dictatorship. Paul also very nicely explains how the Spanish Civil War was a warning for an even bigger and way more destructive scenario, World War II.
Revised Content
The content that you get to see in this book is a completely revised version than former books regarding the same events by authors such as Ernest Hemingway, John Dos Passos, Herbert Matthews, Vincent Sheean, Louis Fischer, and many others alike.
A nice bonus for everyone here is that this book contains all new and never before seen material that only adds to the excitement and thrill of reading this book by Paul. Most of that never before seen material talks about Francisco's treatment of women in wartime prisons and more.
Unique and Original Story
If you are keen on finding out as much as you can about the exciting but also terrible times of the Spanish Civil War, then this book will definitely suit your requirements as Paul Preston has made sure to write a very unique and original story about the devastating events of the war. Definitely give it a try if you found the contents in this review of The Spanish Civil War by Paul Preston interesting.
---
Different Version
This book is written by author Adam Hochschild and he writes quite the different version of the Spanish Civil War's story that is told by a variety of different characters who happen to be less familiar faces like from other books on this topic but ones who prove to hold useful and totally new information about certain events from the Civil War in Spain.
Firsthand Experience
As the book begins, Adam tells his readers that his story is told by a few characters who have been very close to where all of the action was happening. As the story of the Civil War in Spain is told by generals, war heroes, surviving soldiers, and many more, this one is told by a different type of people who had other roles to play as you will find out in this review of Spain in Our Hearts.
Volunteers
In those times, people from all over the world were volunteering to go and help the situation that was currently tearing Spain apart thanks to Francisco Franco who was aided by Hitler and Mussolini.
The story in this book is told by a nineteen-year-old girl who was on her honeymoon in Spain, by a college senior who was the first American casualty in the battle for Madrid, a few New York Times reporters who covered the story from both of the opposing sides, and a few others who manage to bring a new point of view to this huge event.
One of a Kind
The book is definitely something a bit more unique and if you are bored from hearing the same story from all of the other books on the Spanish Civil War, then this one will bring a bit more excitement and originality.
Some of the things described in this article are what make these books a few of the best Spanish Civil War books out there and definitely give them a try first if you are looking to learn more about this war that later went on to becoming something greater and far worse.
---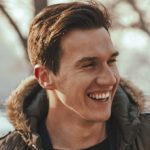 Michael is a graduate of cultural studies and history. He enjoys a good bottle of wine and (surprise, surprise) reading. As a small-town librarian, he is currently relishing the silence and peaceful atmosphere that is prevailing.