---
Best Civil War Books for Kids
---
Learning a Lesson
A civil war is definitely not a good time for any country, but yet it is something that has happened to many and those times have definitely managed to teach people a thing or two about destruction, but also about life and love. With the civil war books in this article, the kids can also learn a thing or two about catastrophic events in history with a little more fun to read stories with unique and interesting characters.
---
Touching
In this, one of the best civil war books for kids, the author Patricia Polacco has written a fun historical fiction novel that is well complemented with the very well-illustrated pictures inside that only help to understand the story a lot better. Every important thing that was a part of the American Civil War is fit nicely into Pink and Say.
Sheldon and Pinkus
Patricia Polacco writes a story about slavery, war, love, and also human kindness which was something that wasn't seen very often in a time of war. The story revolves mostly around two characters, Sheldon Russel Curtis or "Say" and Pinkus Aylee known as "Pink".
Both of them are soldiers but for different teams. Sheldon is a white soldier for the Union and Pinkus is a black soldier who fights for the opposing side, the Yankees. The interesting thing and the thing that definitely makes this story heartwarming and perfect for kids is the fact that after Say, unfortunately, gets wounded, he sees an African-American soldier coming his way.
Loving Story
He is scared of what he thinks is probably going to happen, but the black soldier Pink gives him water and helps him with his wounded leg. Pink then takes him to his home to help him treat his wounds better.
This story goes a lot further than this with fun twists along the way, but it definitely proves to be a loving story, unlike many others who focus only on the destruction part of the story.
---
Well Suited for Kids
Fields of Fury is a children's historical non-fiction story written by Pulitzer Prize award-winning historian and author James M. McPherson and he writes about one of the greatest conflicts that have ever taken place on American soil, the Civil War, written in a well-narrated style for kids.
James packs all of the important events in this 100-page book that mark the outcome of the devastating Civil War in America.
Important Events
Events you get to read about in this book are such as the very initial Confederate attack on Fort Sumter, the countless lives lost at Shiloh as the Union managed to do the impossible and witnessed an unexpected victory thanks to the leader Ulysses S. Grant.
Then comes the outstanding campaign of Stonewall Jackson at Shenandoah. The author continues narrating the awesome events in this book that might be among the best books about the civil war for kids as he writes about General Pickett's famous and astonishing charge at Gettysburg and a glorious triumph for the Union at Appomattox Court House.
Pictures, Profiles and Anecdotes
A special bonus that makes this book all the more exciting is the inclusion of amazing pictures, profiles, and anecdotes of some of the most important people who affected the outcome greatly of the war such as Abraham Lincoln, Robert E. Lee, Jefferson Davis, Ulysses S. Grant, and many more.
Hopefully, this review of Fields of Fury introduces you to the story inside the book and what to expect as you and your kids read the amazingly written plot.
---
Fun and Educational
The Girls of Gettysburg is a fiction story by Bobbi Miller that was very much inspired by the events of the Civil War in America.
Bobbi has added quite the interesting characters to the story that make it perfect for children and young adults as well in a manner that would make a great and fun read for them and also be quite educational of the most significant battle that has happened on American soil.
Three Shorter Stories
The characters that make this story interesting are three girls who are around the same age and narrate the story in different places that they live in. The story divides into three smaller stories that these girls tell separately and it definitely proves exciting to read. One of the first that we introduce you is a thirteen-year-old girl called Annie Gordon.
Annie wants to fight for what she believes is right and so she disguises herself as a boy and sells herself as a substitute soldier who joins the Portsmouth Rifles of the Ninth Virginia Army. The second is fourteen-year-old Tillie Pierce and she is the daughter of a not so great merchant whose very unrealistic beliefs about war quickly change and affect everything around him once the real fighting actually begins.
Reality of War
The third girl is Grace Bryan who also lives with her father as they tell their story about how they refuse to flee along with the rest of the free blacks who fear being arrested as fugitive slaves. All of these stories and the lives of these ambitious girls will definitely make for a fun read for both children and young adults. You get to read a truly interesting story about the reality of the Civil War.
---
Homer Figg
Best-selling author Rodman Philbrick brings his readers a dramatic book about the Civil War in America that is very well suited for children as well as young adults. It is a fictional civil war tale about a character named Homer Figg who sets off on an adventure in the middle of the American Civil War.
Search
The reason for his quest is in search of his older brother who has been illegally sold to the Union Army. Now, Homer starts his mission to find his brother and save him before it is too late.
Homer is actually an orphan boy whose only real and loving family was his 17-year-old brother, Harold. Both Harold and Homer lived with the cruel treatment of their mother's sister's husband Squinton Leach. After Harold beats up Leach for abusing them, the horrible person Leach illegally drafts Harold into the Union Army, lying about his age.
Wonderful Adventure
After those events is where the story gets more interesting as Homer finds a way to escape home as it is not a home anymore without his brother and sets out to find him and get him back. The story has a wonderful adventure that makes the book very exciting for kids as Homer encounters very real people for that time that were actually inspired by the times of the American Civil War.
He has to face tricksters who manage to steal his money, a deceitful snake-oil salesman, a hot-air balloonist, and many more characters who only add to the fun of the story.
---
Stories of Children
Virginia's Civil War Diary is a trilogy series by author Mary Pope Osborne that focuses on the happenings of the American Civil War. The books inside this series actually belong to My America book series as well, a series that contains books with stories about various children who had to live through the horrible American Civil War.
In this fictional story series by Mary, you get to read the tales about Virginia, a young girl who keeps a diary of her everyday life during the Civil War. It's definitely not a great time to live in, but when it comes to writing a diary, there is surely plenty to write about as the uncertainty and danger of that time always add something to write about in the diary.
My Brother's Keeper
In the first book of the trilogy, My Brother's Keeper, Virginia promises that she will keep a diary for her brother Jed. The setting in that book is during the Battle of Gettysburg. The second book continues the events written in her diary as Virginia moves to Washington D.C. where she continues to face even more challenging times.
And in the last book, A Time to Dance, events are still exciting as Virginia and her family move again, this time from Washington D.C. to New York and you get to read what excitement awaits them there.
Nothing Harsh
The fictional stories in this trilogy definitely make the contents inside a few of the best civil war books for kids and also prove for very nice reads for children as well as no harsh language or messy contents are present.
All of the books in this article are considered to be some of the best civil war books for kids out there, so if you want your children to learn about these very significant events of American history, then these books will prove very useful.
---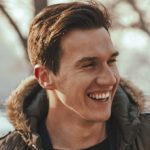 Michael is a graduate of cultural studies and history. He enjoys a good bottle of wine and (surprise, surprise) reading. As a small-town librarian, he is currently relishing the silence and peaceful atmosphere that is prevailing.