---
Best Civil War Books
---
Time to Remembered
The American Civil War was definitely a time to be remembered forever like any other huge and catastrophic battle that humanity has faced. The reason that most of the scholars study these wars is because we should know what happened in the past and try to learn from it.
The American Civil War was a time filled with so much action and countless stories to tell, by soldiers, survivor civilians, generals, war heroes, politicians, and so many more. These books here are considered to be some of the best civil war books that you could ever read if you want to grasp the full story of how things went down back in those days.
---
Potomac Book Series
This non-fiction history story is written by both Pulitzer Prize winner and National Book Award for Excellence in nonfiction winner Bruce Catton and it is the final volume of his amazing and brilliant Army of the Potomac book series. He published this book in 1953 and has been considered one of the best and most prominent civil war historians that lived.
In this final book of the series, Bruce talks about the happenings in the final year of the great American Civil War and about the astonishing campaigns of Ulysses S. Grant. You can find out more about this book in our A Stillness at Appomattox book review.
Most Important Events
Aside from talking about the campaigns of Grant, there are many other events and characters that fit nicely into this story. Bruce mentions some of what he believes are the most important events of the final days of the war.
Some of the other known people you get to read about in this book by Bruce are George Gordon Meade who was a civil engineer in the American Civil War and best known for defeating the Confederate General Robert E. Lee.
Interesting Personas
Then, you read about Philip Sheridan, a great Union General in the Civil War and is known for his rapid rise among the ranks all throughout to General. Bruce also talks about Robert E. Lee as he was a very worthy commander of the Confederate States Army.
All of the characters that you read about in this story are truly interesting personas that influenced the outcome of the American Civil War which is why this book fits nicely into some of the best civil war books out there.
---
Oxford History of the United States
Battle Cry of Freedom is the sixth novel in a row from James M. McPherson's Oxford History of the United States book series. It is a non-fiction story, a field where this American Civil War historian is at his best. James published a perfect book about civil war suitable for kids, too. You can find out more in our best civil war books for kids article. 
What you get to read in this quite lengthy book of around 900 pages are the events that keep the war moving and that don't manage to put an end to it for years. James writes in quite the fast past narrative as he covers so much of the story, to be honest, there is quite a lot to cover as well.
Action and Politics
Events mentioned and explained are the Dred Scott decision, The Lincoln – Douglas debates, John Brown's raid on Harper's Ferry. After these important political events, the author moves straight to where the real action was as he describes important battles, strategic missions of all kinds, and he talks about the unique and important characters who affected the outcome of the war greatly.
The story moves on as McPherson continues to talk about events that resulted from the American Civil War such as the horrible suffering and struggles of slavery where some were at their lowest points in their lives while the others profited from them.
Must-Read
If you are interested to learn what happened during the war that split the country apart and caused so much chaos and suffering throughout a whole nation then this book is one of the best books about the civil war for you. Check out our Battle Cry of Freedom book review to learn more. 
---
Every Angle of Death
Drew Gilpin Faust brings a very detailed story about the death, destruction, and casualties that were all results of the American Civil War.
Among the best civil war books, our This Republic of Suffering book review lets Drew's readers know that this war had caused somewhere around 620.000 people to die from the events that went down at that time. Drew has managed to write the perfect book that analyzes the death that this war brought from every angle.
Death and Destruction
It is obvious that killing others was the number one source of death at that time, but Drew explains the factors that cause all of the killing from every aspect, political, spiritual, material, and intellectual. Back then, the decisions were made that had the power to destroy so much. And they did. We wrote more about this amazing book in our article about the best non-fiction civil war books.
Faust also talks about and opens your eyes to the tragedy that this event brought regarding the effect it had on individuals who had to watch their loved ones die, their homes destroyed, everything that they have worked for and cared for, just gone in one day.
Massive Scale
On top of that, the influence wasn't just over individuals who lost everything, it goes much bigger on a larger scale like changing the way the whole nation thought and changing their culture and lives forever.
Definitely give this one a try if you like what you see in this short review of This Republic of Suffering as Drew definitely gives you something to think about in his analysis of the death and horror of war.
---
Accurate Fiction
Prize-winning war correspondent Tony Horwitz writes an amazing American Civil War book that was inspired by every big and important battle that took place then as he comes up with a story that relates so much to the American Civil War.
The story is made up and created in Tory's mind, but there is nothing fictional about it as he describes very real places, prisons, soldiers, and everything that was how it was when the American Civil War took place. Learn more about the story in our Confederates in the Attic article.
Gun Fire
He opens the story with himself as he believes that war was finally over and he can now enjoy peace in the Blue Ridge Mountains after leaving the battlefields of Bosnia and the Middle East. One morning, the twists start coming in as he hears the sounds of muskets firing very near him and he knows what this means, war has followed him home.
This book definitely proves as a wonderful story to read as his boyhood passions and genuine interest in the adventures of the Civil War in America push Tory to create one of the best books about the Civil War in America.
Truly Amazing
In the story, you get to revisit Andersonville, the horrible prison for prisoners of war, you get to meet the Confederates again and a many new and interesting characters who add to the excitement and thrill of this story.
The book is around 400 pages long and it is guaranteed that you will enjoy every single one of them if you are truly interested in the events of the American Civil War and know your way around the most important events and places.
---
Detailed Analysis
The battle of Antietam was an important battle that took place during the American Civil War and it is also known by another name, the battle of Sharpsburg and it was fought on September, 1862.
Author and American historian Stephen W. Sears writes this story about the battle of Antietam that is very well written with a detailed analysis of everything that happened there and a nice and very understandable narrative.
Bloody Battle
This battle is definitely considered as one of the bloodiest during that war as it took somewhere around 23.000 lives in a single battle. Stephen Sears uses a number of hidden diaries from both soldiers and leaders, various dispatches, letters, and everything else he could find to write this amazing story that The New York Times Book Review has called one of the best accounts of The Battle of Antietam.
There are no sides for Stephen as he researches stories told by both the Union and the Confederate so that he can learn where the true story meets and he can write a true knowledge-filled and amazing piece of content that explains this huge and catastrophic event in American history.
Brilliant Writing
Although this book doesn't focus on the whole war as many others do, it is still safe to say that this one is among the best civil war books around as it is like non-other thanks to the brilliant writing of Stephen Sears.
Hopefully, this review of Landscape Turned Red managed to tell you what you can expect in this story and you will consider giving the book a read if you want to learn about one of the bloodiest battles of the American Civil War.
---
Amazing Trilogy
Gods and Generals, The Killer Angels, and The Last Full Measure are the three books contained in this series by American novelist Jeff Shaara. The Civil War Trilogy is a wonderful way of learning about the real events of the American Civil War in a fun and exciting manner.
Gods and Generals
The first book of the trilogy, Gods and Generals, tells you a detailed story about many of the most important and significant generals and leaders who were present at that time.
The main focus is on the leaders known as Hancock, Jackson, Lee, and Chamberlain as the great Battle of Gettysburg was approaching. The interesting thing about this book is that Jeff also focuses greatly on the early lives of these people and the early days in their careers and not just on the main event, the battles and the war.
The Killer Angels
The second book, The Killer Angels, is actually written by Jeff's father, Michael Shaara, a Pulitzer Prize winner and writer of science fiction, sports fiction, and historical fiction content.
In this book, he tells the story that follows the events of the first book as he describes the four most courageous and bloodiest days during the Battle of Gettysburg. Read our best civil war fiction books to learn more about Jeff and Michael Shaara.
The Last Full Measure
And in the final book of the series, The Last Full Measure, Jeff Shaara finishes the series as he writes about the last two years of the devastating American Civil War where he focuses again on Robert E. Lee and Ulysses Grant and their raging conflict.
Anyone who wishes to learn more about the great American Civil War, a time that marks a huge portion of America's history, and doesn't want to read the boring school books and lectures, these books here are known as some of the best civil war books you could read that are both educating and very fun and exciting to read.
There's More
So be sure to pick any one of them and get to learning. Especially if you are a student, you must look at our best civil war books for students selection.
---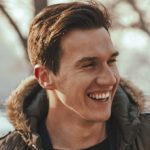 Michael is a graduate of cultural studies and history. He enjoys a good bottle of wine and (surprise, surprise) reading. As a small-town librarian, he is currently relishing the silence and peaceful atmosphere that is prevailing.