---
Best Syrian Civil War Books
---
Nor Peace, Nor Democracy
In December 2010, a vendor on the streets of Tunisia had had enough. In protest, at everything to do with his country, he set himself alight. This fire fired up the entire Middle East region which rose in demonstrations—but sadly neither peace nor democracy manifest in these blighted nations, and instead civil war showed its ugly head and hasn't disappeared from view ever since.
A Syrian resistance rose that was thwarted by the regime, and the fight is ongoing today. This eight-year 'fight', now into its ninth year, has been much documented in many books, in both fiction and non-fiction, some more accurate than others.
---
Lifelike
The Heart of Aleppo is, many would claim, one of the best Syrian Civil War books—a work of fiction that is so lifelike it may as well be called non-fiction.
Aleppo, many Syrians would claim, is the heart of Syria, a much-loved and much-respected city renowned for bringing forth centuries of great scholars and teachers. This city, this heart of a country, fell to its ruin, in real life, suddenly and catastrophically, after standing proud for over 7,000 years.
Zaid
This work charts the life of Zaid, a thirteen-year-old boy, whose life is changed completely when his city is invaded by rebels, and the pages produce for us his new life, which is only strife and war and trials, with his friend Salman and his sister Fatima. As the battle begins and takes over his city, he is separated from his family, and the young teenager and two friends start a life of survival.
Best and Worst
The book shows the best and worst of the human being: the best in self-sacrifice as residents time and time again risk lives to save each other; and the worst in the soldiers, whose morality and any decency left them long before they arrived in Aleppo.
Moreover, the protagonists must grow up… fast. One day they have a normal teenage existence, the next day they are separated from family and must exist alone, and learn the betrayal of authorities who fake concern and assistance; they also learn the goodness of people in times of suffering.
Intense Emotion
The Heart of Aleppo shows, through intense emotion and engagement, that people don't really know about politics, especially children. And it shows that politicians thrust such suffering onto the people, their own people, that no one can be truly prepared for, or even imagine.
The glaring distance between the news and the real lives of those in the news is made obvious, —in their humanity, their shattered lives, shattered bodies, shattered minds, shattered feelings.
---
Kurdish Family
When Winds Blow West, another of the best books on the Syrian Civil War, like The Heart of Aleppo, is so lifelike as a work that it likewise may as well be labelled non-fiction.
It tells the story of a Kurdish family happily settled and leading a normal contented life in their Syrian town, only to be pushed out of all that by war. Their contented lives are suddenly blighted by tragedy and difficulty as they flee to the Turkish border.
Life of the Refugee
The author depicts well the life of the refugee, the life of being a no one in someone else's country. Their fortune doesn't get better and they are forced to move West again, being blown as they must by the winds of fate and someone else's war. They undergo a terrible sea journey, only to be met at the other side by more strife and trials, racism, corruption, exploitation.
Kindness and Corruption
The author depicts the whole gamut of human nature that manifests in times of war: from the heroic acts of kindness to the acts of outlandish manipulation and true corruption. This is a family on the run, being chased out by war and warmongers, looking for peace and looking for security.
It is a fine example of how life can turn around during war from security and normalcy to homelessness and everything that is not normal, from being without a home, without identity, without permission to even exist.
---
Non-Fiction Work
Another best book on the Syrian Civil War is the non-fiction work by Sam Dagher, Assad or we Burn the Country, whose experience as a journalist in Syria gave him access to and information about two important Syrian families: the Assads and the Tlasses, both inside and outside palace walls.
End of Friendship
Syria's dictator Bashar al-Assad and his army commander Manaf Tlass were childhood friends and important members of the Alawite family that has ruled Syria for decades. The former asked the latter for advice as to how to respond to the Middle Eastern uprising, and the latter advised conciliation.
Assad disagreed, and preferred to crush the country to bits instead. This disagreement brought to an end a long and entangled friendship, from which Tlass must escape, which he eventually does to Europe.
Politics of War
Against the backdrop of this revealing friendship Dagher shows with brilliance and knowledge the politics of the war, its futility, its ugly violence, and the lengths one family will go to in order to hold onto that seat of ultimate power. He writes about the Syrian war within the context also of the Middle East, and with honesty and realism.
Assad or We Burn the Country is straight writing, honest, real, and cuts short any rhetoric. It shows the power-hungry behind the palace walls, and the ruining of a nation that such hunger forces upon a people outside those walls. The stories are horrific and gruesome, and are all the more tragic being, as they are, true.
---
Anabiya
In this fiction work and one of the best books on the Syrian Civil War, a dying father tells his son in a Damascus hospital that his body must be buried in his ancestral village of Anabiya, which is only a few hours' drive away from the place in which his body is dying in Damascus.
Bolbol
Bolbol, the youngest, aims to put aside all their own family politics and gathers his brother, Hussein and his sister Fatima, and the journey with the now corpse of their father to his chosen place of burial. The few hours turns into a few days, and the journey through a war zone suffers interrogation, checkpoints, capture, imprisonment, and bombing.
In addition to the outside war, the war within their own family surfaces and the novel tells of the warring relationships within their car, and within the family, as well as the war going on outside it. Hailed for detailing well the lot of the Syrians, it is also criticized for being meandering with an ending without an end.
Sharp and True Insight
Still, it brings sharp and true insight and experience, since the author himself is Syrian living through this war, and he has knowledge and experience of the Syrian Civil War that few possess.
Pain of the Present
Any work on the Syrian Civil War bears with it the pain of the present, since it is a war that is still ongoing. Due to the present tense of everything about it, authors of the best books on the Syrian Civil War, fiction and non-fiction, write with much passion, intimacy, urgency, and realism, all about a great tragedy in human history that isn't over yet. They produce on their pages pain, in all its types, and a pain that until now has no end in sight.
---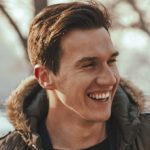 Michael is a graduate of cultural studies and history. He enjoys a good bottle of wine and (surprise, surprise) reading. As a small-town librarian, he is currently relishing the silence and peaceful atmosphere that is prevailing.