---
Best Black Feminist Books
---
Mix of Themes
The Bluest Eye is considered one of the best Black feminist books and possibly also one of the saddest. Set in American in the 1940s, it is a complex mix of themes that represent the experiences of many Black women of the time. Toni Morrison tackles sensitive issues like incest and domestic violence unflinchingly, but the beautifully written story keeps the reader enthralled.
Pecola
To the main character, Pecola, having blue eyes is her deepest desire but an unrealistic fantasy for a young, Black woman. She had been indoctrinated by the media into thinking that fair skin and blue eyes were the only features that could ever be considered beautiful. She lived her life in the belief that she was ugly.
Her tragic home-life with dysfunctional parents reached a desperate low when she was raped by her father and the resulting pregnancy caused her to be rejected by the community.
Charlatan
She turned to a charlatan for help, but he tricked her into believing that she could have the blue eyes that she so desires. After the death of her baby, she goes mad and believes that she finally has blue eyes. Reviews of The Bluest Eye state that Morrison gives a deep insight into the times and attitudes. African American people were not represented in the media as people of beauty and racial prejudice was considered the norm. The Bluest Eye is one of the most important works of Black feminist fiction.
---
Inspiring Collection
Sister Outsider: Essays and Speeches by author, Audre Lorde is one of the most inspiring collections of the best Black Feminist books. Lorde has experience life in all its perfect beauty and horrifying pain. She has survived cancer and embraced motherhood.
Coming Out
She has courageously come out as a lesbian and endured the abuse that is sadly commonplace even in our modern society. She has devoted her life to writing feminist literature in the hope of helping others who feel alone in their trials to be accepted.
To show her passion, she shares her own experiences freely and is outspoken about the abuse she has suffered as a Black woman. Sister Outsider is intended to offer hope to the outcasts of society, whether they are discriminated against based on sex, race, or financial standing.
Filled With Hope
Audre Lorde has not come out of her ordeals unscarred, but she is not filled with bitterness. Rather, she is filled with hope and infuses her work with the plea for all to join her in the fight against discrimination in all its ugly forms. Although Sister Outsider was published in 1970, the message is sadly still current today, and her cry against racism, homophobia, ageism, and class distinction can still be heard.
Reviews of Sister Outsider implore people to read this book and state that it "shook me to the core". It is almost impossible to read this book without finding tears streaming down your face. It is so powerful and moving.
---
Inspiration
Janie Crawford is the main character in Their Eyes Were Watching God. She was an African American woman with limited life opportunities, but she carries inspiration in her heart.
This inspiration came from her grandmother who, having grown up as a slave in the South, had always nurtured the hope of a better life. Set in Florida in the 1920s, this Black Feminist book follows the same themes of many books of the time. However, Their Eyes Were Watching God holds a few surprises.
Mistakes Along the Way
In her quest to follow her dream, Janie makes a few mistakes along the way. She marries too young to an unsuitable man. Later, she leaves him when she realizes that this marriage is not going to bring her the happiness she dreams of.
Through her eyes, we experience her pain and longings. We also marvel as we see her growing in courage and determination. Eventually, she triumphs and Their Eyes Were Watching God leaves us with the message of how vital it is that women embrace their dreams and fight for equality in love and all avenues of life.
Powerful Book
It is a particularly powerful book in the Black Feminist genre and its message is timeless. A classic in every sense of the word and reviews note the beautiful, lyrical prose in this writing by Zora Neale Hurston, left them moved and awed.
---
Victorious
Redefining Realness is a brave and beautifully described story of a person who has had to battle almost all of the barriers to equality imaginable. This Black Feminist book reveals the pain of being a Black transgender woman who has come out victorious on the other side. She now offers hope to those who are on the same journey.
Wrong Body
Born as a boy to mixed-race parents, Janet knew that she was in the wrong body. But coming from a very poor family meant that she could not rely on them for help in embarking on changing her gender.
During her teenage years, she had a close friend who was transgender, and having that help and encouragement, she was able to find a way to get the surgery she needed. The rest of her life was a struggle but she had the determination to succeed.
Shallow and Discriminatory
Redefining Realness book reveals how shallow and discriminatory society can be. When a value is only placed on being the right color, size, and shape, a transgender Black woman is open to abuse on every front.
Janet Mock has overcome and is now an inspiration to others with her Black Feminist autobiography. It is a profound, influential book and deserves its place on the New York Times bestseller list.
---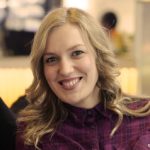 Alissa is an avid reader, blogger, and wannabe writer. (She's a much better cook than a writer actually). Alissa is married, has one human, one feline, and two canine kids. She always looks a mess and never meets a deadline.