---
Best Modern Feminist Books
---
Remarkable Contribution
This modern feminist book by Rebecca Traister is an informative and accurate record of the history of single women and those who marry later in life in America. It tells of the remarkable contribution they have made to modern society in every area of life.
Book reviews of All the Single Ladies comment on how inclusive the information in this book is. It also becomes clear that while the numbers of single women have increased, while the laws relating to tax, health care, etc. have not, and so they have become marginalized despite the huge contribution that they make to the economy.
Without Judgement
Single women have helped to create more equality and fairness in society, and they have proved women can achieve as much or even more than men. Single women do not want to be judged on their choice of relationships or life partners. They don't want to be judged at all.
All the Single ladies reveals other difficulties that many modern women, who choose to be single, have to endure. Many are the lowest paid in society while having to support their families. Accepting these challenges, these women get on with the job.
Strong Bonds
They focus on forming strong bonds with those they care about and good friendships are essential in their lives. Often receiving criticism and abuse for making "selfish" choices, these women refuse to compromise and conform to please others and meet the demands of our patriarchal society.
This book gets one criticism in reviews. Although intended as a feminist book, many feel that there are more general problems that could have been addressed if it had included single men. After all, single men suffer from many of the same problems as single women and many feel that they have to suffer alone.
Inspiring and Witty
All the Single Ladies is an inspiring, witty modern feminist book that reminds us of all of the contributions made by this expanding demographic.
---
Unique Style
In her unique way, Lindy West has written one of the best modern books about feminism. It is clear from the title that she is not a shrinking violet! Bold and a little brash, Lindy West shares her experiences as a woman and a self-declared feminist.
She addresses important issues with a blend of humor, tenderness, and authenticity that shock and delight the reader in equal measure. Most pleasing of all, she does not take herself too seriously.
Sore Thumb
Life has not been easy for this woman from the word go. In a world that demands that women are petite and submissive, she sticks out like a sore thumb. She has paid the price for being a large person with a loud voice and suffered abuse in many different forms as a result. With the modern ease of spreading gossip and abuse on social media, Clementine has been in the front line of those who want to make her feel bad.
Wit and Intelligence
Emerging from her experiences without bitterness and hate towards the perpetrators, she is now a champion of those who suffer from the same abuse.
She uses her sharp wit and intelligence to uplift women and her book is an inspiration. It is rated as one of the best books about modern feminism. Shrill is a shout out to all women to love and accept themselves.
---
Uncompromising
I am Malala is on the list of the best modern feminist books because it encompasses every aspect of what it means to be an uncompromising young woman in a country dominated by men.
Born in Pakistan, Malala grew up in a culture where boys assumed an elevated status from birth, and girls were considered worthless. Add to that the repressive rule of the hyper-religious Taliban, and you have a scenario that is nothing less than horrific for women. For more information about this book, take a look at our I Am Malala book review.
A Taboo
Malala had one saving grace. Her parents loved her and recognized her intelligence. Her father's progressive views included enrolling Malala into his school and encouraging her education. This was considered a taboo by the Taliban and it was inevitable that there would be trouble.
In 2012, when she was traveling on a school bus with her friends, Malala was shot in the face by a Taliban supporter. Despite her horrific injuries, she survived. After operations to restore her hearing and sight, Malala ended up in the U.K. with her family. There she became the youngest person to receive the Nobel Peace Prize.
Short and Powerful
I am Malala is a perfect modern feminist book to share with young people. It is short but powerful. The important message of this book is that determination and resilience are required when the weak take on the bullies of this world. Reviews of admiration for this young woman and her story abound because she was willing to make the ultimate sacrifice to achieve the goal of equality for all women.
---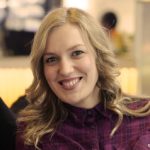 Alissa is an avid reader, blogger, and wannabe writer. (She's a much better cook than a writer actually). Alissa is married, has one human, one feline, and two canine kids. She always looks a mess and never meets a deadline.