Making a Difference
This autobiography, I am Malala, is an ideal read for young adults and anyone who has an interest in how one person can make a difference. Interestingly, that person was just a young girl.
Malala Yousafzai
Born in Pakistan, Malala had a loving family and was adored by her parents. This was not a common experience for a girl in this country. In her culture, boys were considered superior simply because of their gender and girls were considered of little worth. Malala's father was an enlightened man who owned a school and encouraged her love of learning.
---
I am Malala Book
---
Life Under the Taliban
When the Taliban took over her town, things began to change for everyone. A man named Fazlullah started to send messages over the radio about how women should conduct themselves. He was a religious fanatic with limited regard for the female sex beyond their roles as mothers and housekeepers.
He had extreme religious views and said that women should not be educated, but instead they should occupy themselves quietly at home. Fazlullah began to have a profound effect on the community and many were afraid of his ideology. They were also frightened into obeying his rules.
Horrific Reality
I am Malala book describes the horrific situation that became an everyday reality for her and every other female in Pakistan. Anyone who did obey the rules of the Taliban concerning women's behavior, in particular, was subjected to extreme punishments. Examples include having acid thrown in their faces, beatings, imprisonment and hanging in the town square!
Malala's story is not blatantly political. She just describes her life and that of her friends and family honestly and simply. What does come across are the terrors of living under the Taliban rule and their ruthless treatment of anyone who opposed them.
Her Father's Influence on Malala
Malala's father began to receive threats because he continued to enroll girls in his school. One of his friends wanted a young girl to write a diary about life under the Taliban for a BBC channel and Malala volunteered to do it.
This brought her to the attention of the authorities and directly into the firing line. She gave interviews and spoke out against the extremist views of the Taliban. Her clear message was that she wanted girls to be entitled to a good education and the choice to be whatever they chose to be when they grow up.
Malala became a feminist at a young age in response to the injustices she observed around her – the natural response of an educated, intelligent girl. However, she never lost her sense of humor and she uses it to lighten the tone of this dreadful tale.
Shot in the Face at Point-Blank Range
Inevitably, Malala became a target of the Taliban. One day, a man climbed on to the school bus she was traveling on with her school friends and he shot her in the head at point-blank range. The fact that she survived is nothing short of a miracle. She was moved to four different hospitals during her recovery and eventually received specialist attention at a hospital in Birmingham, the U.K.
New Home
After many months in the hospital, Malala was able to go and live with her family in the new home in Birmingham. It was not long before she was back at school and continuing her beloved studies. It was at that school that she was presented with the Nobel Peace Prize, the youngest ever recipient. Following that event, she was invited to give speeches and interviews and even spoke at the UN.
Many Positive Reviews
Reviews of I am Malala book sing the praises of this young girl who survived the most horrific attack imaginable. It is hard for Westerners to believe that this happened to her when she was just a child.
Many believe that it is a book that should be shared with children in schools so that they can learn to appreciate the freedom that they take for granted. It has also been compared with the Diary of Anne Frank and the important insight she gave of a demonic regime. Malala is described as an inspiration and a force for positive change in the world.
Much to Learn
This powerful book is a short read that packs a punch. There is so much we can learn from I am Malala, besides the recount of her horrific ordeal. We can learn that nothing can stop you if you are determined in your quest, even if you are a young person. People will listen if you persist with determination and courage.
Reviews of I am Malala book by feminists applaud this young woman because she was willing to make the ultimate sacrifice to achieve the goal of equality for all women. It deserved a place in our article among the best modern feminist books. Do not forget to check it out!
Distorted Message
And, importantly, we can see how bad people use whatever means they can to justify their actions. The Taliban used religion as their motivation and distorted the message to suit their own ends.
I am Malala is also the story of a dedicated father who encouraged his daughter to follow her dreams of becoming educated. She was brought up to be unafraid to use her voice to expose the evil of the society that she lived in. Malala and her family made extreme sacrifices, but it was worth it in the end.
---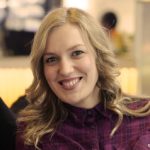 Alissa is an avid reader, blogger, and wannabe writer. (She's a much better cook than a writer actually). Alissa is married, has one human, one feline, and two canine kids. She always looks a mess and never meets a deadline.