Betty Friedan
Reading The Feminine Mystique book from the perspective of life in 2020, it is easy to understand the reasons for "the problem that has no name." Betty Friedan's insight and description of what was troubling women in 1963 are enlightening.
Pressure
This classic book highlights the pressures that were breaking down women's self-esteem and forcing them to submit to a life of imprisonment in their homes.
---
The Feminine Mystique Book
---
Roadmap to Retake Control
Women had won the right to vote and enjoy education, only to have that freedom halted in its tracks by marriage. The Feminine Mystique was the roadmap for women to regain control of their lives. Some mistook the book for a military strategy in the fight for feminism and assumed that it encouraged hatred of all males.
Book reviews of The Feminine Mystique make it clear that this was not the intention of Friedan at all. What she wanted to achieve was a linking of the stories that women were telling about dull and unfulfilled lives in a time of plenty in 1960s America.
Heart of the Problem
The Feminine Mystique was an attempt at getting to the heart of the problem. Many women could not identify why they were feeling this way, but as they began to share their problems, it became clear what the issue was.
Once they realized that it was a collective feeling of emptiness, women could address the problem without use drugs and alcohol to try to fill the gaping hole in their lives. Friedan wanted to empower women and remind them that they could make different choices for their lives. Young women had been sucked into the illusion that being a perfect wife and mother would satisfy every part of their psyche.
Take Responsibility
The Feminine Myth book was intended to empower women to take back control of their lives after marriage. They needed to take responsibility for developing their interests, careers, and above all, be true to themselves.
This was not intended as a war cry against men, although many took it to be a militant feminist's rant against the oppressors. The Feminine Mystique was meant to be an honest observation of society at that time.
An Unbalanced View
Unfortunately, what Friedan failed to do was balance the women's perspective with what was happening in the rest of society. For example, she does not mention the pressure that was on men to provide that perfect lifestyle for women. They had to be successful breadwinners and perfect fathers when they came home at the end of the day.
Reviews of Betty Friedan's book indicate that she intended to create a mirror in which women could see that they were trying to fill the gap in their lives in the wrong way. Some reviews of The Feminine Mystique state that Friedan's oversimplification of the solution to the problem is frustrating. She states that the answer is for all women to find satisfaction and fulfillment outside of the home.
Practical Issues
However, she does not address the practical issues of childcare and home management. She promoted intellectual stimulation to a state of nirvana. A place where women could find purpose and heightened sexual satisfaction. Friedan failed to acknowledge that for some women, being a homemaker and a mother is the most liberating choice and her focus on rich, white American women is insulting to readers.
With the focus on average rich, white American women, it excludes all other women. This left a huge part of her female audience feeling resentful and angry.
---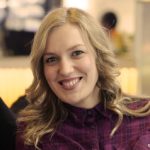 Alissa is an avid reader, blogger, and wannabe writer. (She's a much better cook than a writer actually). Alissa is married, has one human, one feline, and two canine kids. She always looks a mess and never meets a deadline.