---
Best Decopunk Books
---
Glinting and Bright
Decopunk is a rather novel subgenre. It is quite difficult to define or to put it in a layman's terms, but if one needed to give a distinction for the subgenre, it would probably go as follows: while dieselpunk is a bolder, darker variation of the steampunk genre, decopunk is contrastingly more glinting, and brighter.
As such, decopunk is regarded as among the most optimistic, uplifting, and genuinely touching subgenres that persist to this day. We love reading decopunk books so much so that we would like to give our list of what we think are the best decopunk books.
---
Standing Out
Seattle, Washington native Catherynne M. Valente is one of the best authors in the decopunk genre. Of Valente's works, her 2015 novel Radiance stands out the most and is the best decopunk book, it seems. We also covered her name in our article about the best Mass Effect books, so make sure to check it out as well!
Severin Unck
The main character of Radiance is none other than Severin Unck. Severin's dad is a well-known goth-romance movie director. The story is set in 1986 when movies, where the actors are vocal, are still a very new thing. As Severin doesn't fancy the movies her dad makes, she takes a stand to devote herself to documentaries, as she travels in space, inquiring about certain Neptunian cults and Mars' saloons.
Venus Colony
The last movie that Severin released was about a diving colony's disappearance on Venus and it seems like it'll stay as her last movie. Her crew is making its way back home to tell of what happened and what happened is wholly heart-wrenching.
---
Second New York
Adam Christopher was born in 1978 and debuted with his wonderful novel titled Empire State. Empire State is also a book one of a same-named series, consisting of only one more novel. Empire State is a tale that takes the reader on an amazing trip.
New York was doing wonderfully until an energy blast caused by a science hero fight – you'll understand what this is when you pick up this marvel of a book – caused a second New York to form.
Shrinking Rift
This other New York is a darker one, in the prohibition period, which brings in characters that are very interesting to read about. However, when the rift begins to be shrinking, it seems that both our New York and the other one are endangered. An unlikely truce might be just what they need.
---
Futurists
Journalist, critic, and above all else writer Bruce Sterling is one of the best writers of the genre, and in our opinion, his 2015 novel Pirate Utopia is one of the best decopunk novels that we've had the pleasure of reading.
In Pirate Utopia, we meet the futurists. The futurists are a group of rebellious pirates that belong to the so-called Regency of Carnaro, in the Adriatic Sea.
Sworn Enemies
The futurists are sworn enemies to capitalism, to communism, and to fascism. Their leaders are Lorenzo Secondari, Frau Piffer, The Ace of Hearts, and the Prophet. As the futurists' reign begins to deepen, their ambitions don't shrink. Their next aim? World domination.
---
Amberlough Dossier Series
Lara Elena Donnelly is one of the newest and brightest authors that we've found in the decopunk genre. Her greatest work, in our best decopunk books review, is the 2017 novel Amberlough, which belongs to The Amberlough Dossier series.
Gedda
Amberlough is a city in Gedda, which is subdivided into four distinct governments. The desire as of yet is to unite them all under one banner and the leading figures of this union are the Ospies. The Ospies' ideology isn't for everyone, especially not for Cyril DePaul and Aristide Makricosta.
Cyril
Cyril, a spy, has his cover revealed and is forced to comply, or else his life would be taken swiftly. As the Ospies now seem to have him under their control, Cyril is faced with a daunting challenge. Then, a hope arrives by the name of Cordelia Lehane, a dancer.
---
Quite a Reception
Jonathan L. Howard has been employed in a number of positions, ranging from being a game designer to – you guessed it – an author.
Jonathan's career began with two short stories that garnered quite positive reception, which prompted him to published Johannes Cabal the Necromancer, which was followed up by Johannes Cabal the Detective in 2010. We think it's one of the best decopunk books ever, so let's see why.
Runaway
Cabal's last run-in with Satan has built him up quite a name, so much so that he's a runaway from the local government. Cabal hijacks a bureaucrat's identity and boards an aeroship so that he can leave. However, Leonie Barrow, an old nemesis of Cabal's is also aboard, his safety is imperiled. Then a passenger is found dead, so that Leonie and Cabal team up to find the culprit in a showdown of wits.
---
War-Torn Asia
Accolade-accumulating and bestselling author Marjorie M. Liu has always delivered with her novels. The 2016 novel Monstress: Awakening is perhaps the best decopunk novel yet. The novel's events happen at the beginning of the 20th century in Asia.
Obstacles and Sorrows
This Asia differs from ours in that it is a primarily matriarchal sort. A girl in her teen years is faced with the obstacles and sorrows of wartime trauma. This same girl has a bond with a monster, which is exceedingly powerful. When their bond deepens, something wholly unexpected occurs, so that they are both being aimed by deleterious forces.
---
The Diviners Series
Libba Bray was born and raised in Montgomery, Alabama, United States of America. Historically, Bray has released novels that have always piqued our interest and surpassed our wildest expectations. However, the 2012 novel The Diviners achieved so doubly. It is, insofar as we can judge, one of the best decopunk books we've read. Three sequels have also been published, so if you're looking for something long, you can't go wrong with this one.
Evie O'Neill
Evie O'Neill was banished from her hometown and sent away to NYC, but this is a happy occasion in the eyes of Evie. Evie has to live with uncle Will, though, who may or may not be an occult fanatic. What he doesn't know is that Evie has supernatural abilities that surpass the ones he reads of. When a murder rouses the public, Evie begins thinking she can do some good with her powers, but then the unthinkable happens.
---
What Is Decopunk?
Decopunk is a subgenre that uses the steampunk themes while delivering a more shining, more vivid tale than what the latter usually does.
What Time Period Is Decopunk?
Decopunk is most often set in the first half of the 20th century, though limits have been known to be surmounted.
What Is the Difference Between Decopunk and Dieselpunk?
Dieselpunk is a variant of the steampunk genre in the sense that it's grittier and braver, while decopunk is a more optimistic and brighter variant of that.
---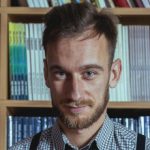 Robert is a science fiction and fantasy geek. (He is also the best looking Ereads writer!) Besides reading and writing, he enjoys sports, cosplay, and good food (don't we all?). Currently works as an accountant (would you believe that?)