---
Best Shadowrun Novels
---
Amazing Universe
Shadowrun is a super exciting science fiction, fantasy, and cyberpunk book series by author Robert N. Charette and a bunch more authors who all make the series a super fun to read experience and offer different perspectives to the series.
This article will focus on a few of the best Shadowrun novels in our opinion, but if you like one of them then chances are you are going to be a fan of all of them. There are quite a lot of books in the series so if you enjoy these types of stories, then you are in for a whole lot of entertainment.
---
Year 2050
This is a collection of the first three books of the long series, they share a connected story that talks about the planet Earth in 2050. The story opens as you find out that magic and all of the magical creatures that use it have returned to the world.
They see a world in which humans have merged themselves with technology to become the ultimate predators and killing machines. These Orks, Mages, Elves, and deadly Dragons face a totally different world now and they start to discover all of the surprises it holds.
Sam Verner
You meet the first character in our review of a few of the Best Shadowrun Novels, his name is Sam Verner and he was having a pretty normal life living in the womb of the Renraku conglomerate until an unfortunate event led to his sister disappearing. This forces Sam to want out and face a totally different world than the one he is already used to, a world in which one wrong move could mean the end, the world of Shadowrun.
These are only some of the events taking place in the first book of this sub-series, Sam Verner's story continues in the second one, Choose Your Enemies Carefully, where his search for his sister continues. He is living in a whole new world now that presents dangers wherever he goes, he meets a new friend along the way, and Sam discovers a new power that he didn't know about.
Frightening
He is about to discover something more frightening about this new world that he has traveled to that is filled with more technology than humans. We won't spoil the story from the last volume in this Best Shadowrun Novels review but you can easily find out how things proceed for Sam Verner.
---
Dirk Montgomery
In 2XS, another character takes you on a different journey in the world of Shadowrun, his name is Dirk Montgomery and he is a skilled detective who lives in the same world as everyone else in which magic has once again resurfaced. His mission this time involves investigating a case about a drug that has led to a large number of deaths.
Dirk doesn't yet know what he is about to get into and things are definitely going to turn very bad for him. He is walking into a catastrophic conspiracy and he gets blamed for murder which then leads to Dirk facing attacks on his life.
Only Getting Worse
Everything that happens to Dirk after that all takes him downhill, nothing seems to be making his situation better, it's only getting worse. You get to read his adventures in the shadows of the streets as you see how hard it is to be on the run in this technology-filled world. He does discover a bit more about this drug though and what it can do to people.
It's a hallucinogenic drug which has a 100% addiction rate and this drug leads to the appearance of one more fascinating character in the novel. Her name is Theresa and she is a 2XS addict who is taken to the hospital after a terrible 2XS related incident after which she disappears without a trace, but you will be seeing more of her later on.
Turning to Magic
The book then leads to Dirk doing something that he thought he would never have to do. He turns to magic and hopes that he would have a better time clearing his name and making things better again. The contents from there are definitely something you wouldn't want to miss out on.
---
Kham and Neko
This story talks about a few characters who all have something unique to offer to the story. First, you meet an orks called Kham and Neko Noguchi who were both minor characters in the Shadowrun: Secrets of Power trilogy. This time, they take the center stage as the story focuses on their adventures now.
World of Elves
Kham's journeys lead him into the world of elves after he was hired by a few elves to discover a powerful ancient artifact that radiates magic. On this mission, Kham is intrigued by the world of elves so he decides to learn more about them and sets off on a new mission to learn about elven immortality. This pursuit of immortality leads Kham to something he definitely didn't expect nor wanted.
Magic and Politics
He becomes a pawn in a horrible game of magic and politics between a powerful elven magician and a dragon who can manipulate almost anyone. The characters who he gets involved in this book are definitely unique and memorable as the author has not spared any time on them, the story also flows supernaturally and that's why this one also makes it in our list of some of the best Shadowrun novels out there.
---
Opportunities Everywhere
Changeling is another fascinating novel from the world of Shadowrun in which you get to read about a character who you won't forget for a while.
As you read more books from the series, you find out that this world of great technological advancements in which magic has reappeared once more there are opportunities for all sorts of things everywhere. The chaos brings good and bad and it depends on what you are after that decides what your luck will be.
Peter Clarris
This book talks about fifteen-year-old Peter Clarris as he starts noticing that his troll genes are turning him from human into a complete troll. His previous good life is something in the past now as he becomes an outcast and disliked by his friends and other strangers alike.
You read about his hard journey on this side of life as he joins the underground community of other outcast trolls and orks as he tries to control his genes and find new meaning to his life.
World of Crime
He joins the world of crime and starts rising through the ranks pretty rapidly. However, before you start despising the character, you need to know that he is doing this, and absolutely everything else he can to find a cure for what his genes have done to him and turn back into a human again.
This novel will definitely take you to a lot of different places, introduce you to a few very interesting characters, and make you keep wanting more of the world of Shadowrun, fortunately for you, there are plenty more novels to read.
---
Kyle Teller
In this volume of the Shadowrun book series, you read about Kyle Teller and the search for the kid of a powerful and rich man who happens to be the owner of a huge corporation called Truman Technologies. His son, Mitch Truman has disappeared without a trace so his father hires the best tracker money can buy, Kyle Teller, to locate his son and bring him back.
Best in Business
You will find that Kyle is truly the best in the business, but this case will prove quite difficult as darker things are involved. He discovers that something dark is growing in the city of Chicago and it might have something to do with his mission and finding Dan Truman's kid.
Kyle is actually an Amerindian Mage so he has a few tricks up his sleeve and although he has done this type of job before, this one will surprise both him and you. The mission starts simple and easy, Kyle gets on his track pretty quickly.
Insect Spirits
However things get a lot more complicated when he runs into a hive of insect spirits and shortly after that, the city of Chicago erupts and a huge disaster shakes everyone as it proves like nothing they have ever seen before.
This one is definitely among the best Shadowrun novels because the plot is quite complex and the characters are super fun to read about as they make the story flow very exciting and filled with action.
Must-Read
Hopefully, you liked our picks for some of the best Shadowrun novels ever written, if you like cyberpunk, science fiction, and fantasy, then most of the stories will definitely be to your liking as the world of Shadowrun is a pretty exciting place where unexpected and thrilling things happen all the time.
---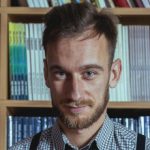 Robert is a science fiction and fantasy geek. (He is also the best looking Ereads writer!) Besides reading and writing, he enjoys sports, cosplay, and good food (don't we all?). Currently works as an accountant (would you believe that?)