E. L. James
Erika Leonard, born as Mitchell, is most familiar to readers by the penname that she frequents, namely E. L. James. Erika was born on the 7th of March, 1963, in Willesden, Middlesex, England, United Kingdom.
Erika is most known for her erotic romance series, Fifty Shades, along with the spinoff books – Grey: Fifty Shades of Grey as Told by Christian and Darker: Fifty Shades Darker as Told by Christian.
---
Fifty Shades of Grey Book
---
Life and Education
As we mentioned, Erika Leonard was born in Willesden, Middlesex, to a Scottish father, who worked as a cameraman for BBC, and to a mother of Chilean descent. Erika grew up in Buckinghamshire.
Erika went to the independent Pipers Corner School and at Wycombe High School, in Buckinghamshire. Afterwards, Erika attended the University of Kent in South East England, studying the subject of History. Upon finishing with University, Erika dabbled in being an assistant to a studio manager at the National Film and Television School of Beaconsfield.
Career
Erika's writing stints first began with her writing fan fiction for the Twilight series. Her story was named Master of The Universe, which represents essentially her famous trilogy's base, utilizing the pseudonym Snowqueen'sIcedragon.
Her Fifty Shades series is amongst the most beloved romances of recent times, as more than one-hundred-and-fifty-million copies have been sold around the globe. It also got on our list of the billionaire romance books. Make sure to check it out!
In 1987, Erika married screenwriter, Niall Leonard. To this day, the couple has had two children, both sons. Today, the family resides in Brentford, located in West London. With that noted, we can now take a look at our book review.
Fifty Shades Trilogy
This is rightfully hailed as one of the most important romance stories of our time. It is a part of the trilogy named Fifty Shades, and it is the first book in the series. It was first published in the year of 2011.
The World We Are to Plunge Into
The main characters in this alpha male romance are Anastasia Steele and Christian Grey. Anastasia Steele is a student of literature. Anastasia has just recently landed one of the most significant chances in her life: she gets to interview a young entrepreneur by the name of – you guessed it – Christian Grey.
When the two meet, Anastasia sees a young man that is, more than anything else, infinitely attractive, beautiful, smart, but also an intimidating individual. Anastasia, herself, is a firmly innocent, immaculate young girl that has never had a lecherous inclination, not even a bit of lust inside of her, in her life.
Frightening Feelings
However, upon meeting Christian Grey, she seems to have developed feelings that entirely frighten her. In spite of the enigma that he seems to be, Christian is the only man that successfully been capable of making Anastasia feel the feelings and urges that she can't deny. It doesn't take a lot of time for Christian to admit to bearing the same feelings for Anastasia. His own urges and compulsions, however, come out of a different source.
Though he commends the pure beauty of Anastasia, her intelligent wit, and her countenance as a free person, his tastes run deeper than the brain. Indeed, what Grey has in store for the innocent Anastasia, no prudish soul could have ever been able to conceive.
The Ghosts Underneath Our Facades
Soon enough, Anastasia learns that in spite of the extreme wealth that he enjoys, the businesses that are booming for him, the family that adores and admires him entirely, and the undeniable success that he has, Grey is still a man panged by his own demons.
His abject desire for controlling shines most brightly in the bedroom, or as he would be eager to say, his 'play room'. Anastasia sees this as an opportunity to help Grey, to see what their relationship can lead to, to show the feelings she has to the fullest of extents, but also to saunter into the darker emotions that even she has begun to notice.
Being Herself
The way that we meet Anastasia makes her come off as her own character. She isn't a whiny character, nor is she a boisterous one; she is Anastasia, through and through. Her will is a marked one, even though she is undeniably an innocent person – mostly pertaining to the sexual arts.
As we see Anastasia grow into the person she is, and as she comes to be allured more and more by the intriguing enigma that is Christian, she sees her stubborn determination get the better of her. She just won't give up in trying to prod deeper into the story of Grey.
Obscure and Mysterious
Grey's own story is one of remarkable mystery and obscure attractions. For one, Grey is completely averse to being touched. Anastasia's self-expressed stubbornness concerning Grey leads her towards irking him on towards finally letting her touch him. The way that Christian is portrayed leaves for the readers to ask for more and more about the enigma. From his first moment in the book, he is undeniably a force to be reckoned with.
On a Final Note
Even further when we learn of the need for controlling that he has, and the reason for this need, we can't deny that he is a complete character. Anastasia and Grey come off as contradictory characters, and the reader finds himself questioning whether their romance will be short-lived because of this, but this just makes the story more interesting. Now, if the play room of Christian Grey didn't have you interested, our book review of Fifty Shades of Grey surely has.
Two More Books
The Fifty Shades trilogy has two other books that are a must to read: Fifty Shades Darker and Fifty Shades Freed. Additionally, there are two novels told from the perspective of Christian Grey which provide even more insight to the tenebrous man.
---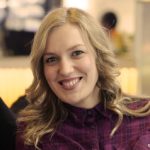 Alissa is an avid reader, blogger, and wannabe writer. (She's a much better cook than a writer actually). Alissa is married, has one human, one feline, and two canine kids. She always looks a mess and never meets a deadline.