---
Best Alpha Male Romance Books
---
Possessive Relationships
In the last several years, a term has cropped up that intends to grant meaning to and endow with an air of importance men that are more dominating, most possessive, and more clinging in a relationship. Of course, the word also refers to men that are domineering in other facets of life, but we will be focusing on the romantic aspect of it. We are of course referring to the term alpha males and its implications on the relationships of today.
As alpha males in real life have become more and more prominent, fiction works, namely romance novels, with them as main characters have also become abundant. With that noted, we can now go on to give our best alpha male romance books review.
---
Reapers Series
The first novel that Joanna Wylde ever published is also the novel that we think is her greatest achievement. Reaper's Property is the first of the Reapers series which is one of the best alpha male book series published in 2013.
Marie, the protagonist, has been having a rough time for the last little while. She just divorced her husband, who had frequently beaten her, lied, and cheated on her, so that she Marie is carrying some baggage. Let's now take a look deeper at one of the best dominant alpha male books.
Back Home
Having no other recourse, Marie moved in with her brother so that she could get back on her feet, though Jeff's home is the same trailer that they grew up in. Marie gets a job at a center for daycare, while Jeff is a part of the motorcycle club named The Reapers. The first time that Marie meets one of the members was when she was relaxing and listening to music.
In storms the biker nicknamed Horse. He is tatted, tall, hefty, and pretty handsome, if Marie can say so. He immediately asks Marie to go out with him, who says no. This goes on for some time, but Horse needs to have her, and she eventually gives in. Another perfect example of the best alpha male romance novel.
Not Working Out
They try to be together for a while and though it's a passion like none other, they conclude that they're not for each other and that was to be that. Horse was quite domineering and though Marie liked the macho man in him, it wasn't working out.
Then, seemingly out of nowhere, we learn that Jeff had been stealing money from the club. It is soon agreed that if Marie goes with Horse that they won't do anything to Jeff. In fact, they even concede to letting him stay with the group and better himself.
Second Thoughts
Marie was having second thoughts about ending it with Horse, but with the way that the situation had grown, she just needs to say yes and give him another chance. Now, it is all up to Horse. Undoubtedly, one of the best alpha male romance novels.
---
Up in the Air Series
K. Lilley is one of the best and inventive erotic novelists. Her works never stop amazing us and her In Flight book is a perfect example of her creativity. In Flight, published in 2012, is book number one of the Up in the Air series and one of the best books about alpha male and billionaire romance.
The main character of In Flight is none other than Bianca. Bianca is quite accomplished seeing as she is a flight attendant on first-class flights at only twenty-three years of age. On these flights, Bianca has grown accustomed to meeting and tending to a lot of prominent figures in the world, so she has grown to be quite resolved and cool because of this.
James Cavendish
However, when she meets James Cavendish, the ultra-famous billionaire, she can barely contain herself. The fact that Bianca is used to walking down the plane's corridor with poise and elegance despite who is seated and that she feels her knees giving in after meeting James, surely means that the man is something quite special.
James shares these sentiments and after a little coaxing and flirtation between them, he offers her an affair, but without any special or romantic inclinations. James is forthright about his proclivity for the very, very erotic and he asks of Bianca to be as submissive as possible. If she isn't as submissive as he needs her, he will make her submit.
More Than Lust
Bianca, through the haze of attraction and need to have him, gives in and takes James on his word. James gives her just what he promised and the two have some of the steamiest premarital coitus that we've ever read. Their little affair is endangered, however, when they both begin feeling something more than lust, one of the top alpha male books you must read.
---
Consequences Series
Hailing from Kalamazoo, Michigan, extraordinary novelist Aleatha Romig has been publishing bestsellers for some time now. The 2011 publication of Consequences is our personal favorite and one that we think completely represents what the best-rated alpha male romance books are like.
Claire Nichols appears to be an ordinary 26-year-old, what with her job as a meteorologist, but after she loses her job, Claire doesn't actually have anything to fall back on. She gets a job as a bartender, though she had been trying to make a career doing what she loves, but she's sure she'll get back on her feet soon.
Anthony Rawlings
As she's tending the bar, she's sure to come across lots of different people, but none are quite as ominously attractive and drawing as Anthony Rawlings. Claire doesn't remember where she had heard that name, but soon enough they're getting drinks after Claire's shift.
Claire doesn't hide her situation, painting her as a very honest and forthright person which is in clear juxtaposition to Anthony's mysterious persona. As they get a bit carried away with drinks, Claire signs a napkin, jokingly, saying that Anthony would pay off her financial debts if she worked for him.
In Charge
The next thing she knows is disoriented after waking. She's been taken and has no clue where she's at. Anthony introduces her to the reason for her being here and Claire is petrified, to say the least. She is to stay with him and do as he asks until her debts are no more.
Anthony begins by mistreating, abusing, hitting, and raping Claire repeatedly, showing her that he is in charge in the most dominating fashion conceivable. With time, Anthony has taught Claire how to tend to his every wish and she has become so submissive to him that she is slowly falling in love.
Heads or Tails
But, Anthony isn't as cruel as he once was with her and soon enough Claire can't make heads or tails about her situation. The only thing she is sure of is that she loves and needs Anthony. If you like Stockholm syndrome and jealous alpha romance books, this novel is well-suited for you.
---
Crossfire Series
Sylvia June Day is from Los Angeles, California, USA, and she is one terrific writer. Day's novels and stories are ones that showcase the true potency of storytelling in the romance genre. Bared to You, the 2012 work of Day, is one that we can't stop rereading and one of the best intense alpha male romance novels.
Gideon and Eve
The protagonists of the story are Gideon Cross and Eve Hammel. Eve, though she and her family have more money than she could ever need, wants to have a steady, normal job. As such, she is now employed at an advertisement agency. The holder of the agency is Gideon and the two are instantly head over heels for each other even before they've shaken hands.
Unimaginable Passion
Soon enough, they can't keep their hands to themselves and they slip into the dreamlike passion and vertiginous trance of a relationship. Seeing as Eve and Gideon have each other, there's surely nothing that could hinder their relationship, right?
Not quite, it turns out. When we dig deeper into their motivations and their personalities, we see that they are, in one way or another, deeply troubled. More than anything, Eve has a need to have her partner be true to her, give her space, and to be there for her when she does need him.
More Than Sizzling
On the other hand, Gideon has a terrible need for his partner to be completely, unabashedly honest, though he can't promise the same. He is a true macho man, in this regard, and Eve loves this aspect of Gideon, though she would prefer it if he were more honest, himself.
While they do have more problems than one can list without becoming afflicted with arthritis, the two are determined to make it work. Gideon's approaches in the bedroom and the way that he gets Eve completely under his control and erotic command makes their relationship more than just sizzling. Sounds like one of the romance books with possessive males or romance novels with controlling alpha males, doesn't it?
---
Fifty Shades Trilogy
Erika Leonard James comes from Willesden, London, and is the fifty-seven-year-old authoress of the beloved and venerated Fifty Shades trilogy. Our pick of hers for our list of the best-selling alpha male romance books is the first novel in the series, namely Fifty Shades of Grey.
Anastasia Steele
Anastasia Steele, as we come to meet her, is a literature student who is trying to make her footprint in the world. As a means to get her work more exposure, Anastasia is happy that she succeeded in getting an interview with Christian Grey, a notable young entrepreneur.
The interview is carried out in an intense, passionate fashion with the reader immediately taking notice of their common temptations. The interview isn't the last time that they see each other, as they start hanging out more and more. Soon enough, Christian has Anastasia feeling things she never thought she would. And, then we take a step into his office, or as Christian calls it, his "play-room".
Possessive, Yet Appealing
The world in which Anastasia has stepped forward is one that is ruled by the domineering, possessive, yet endlessly appealing Christian. This novel falls into categories of the best possessive alpha male books and contemporary romance novels with alpha males out there. Anastasia is left wanting more and more from him, though not only in the bedroom.
Accordingly, Christian isn't possessive exclusively in the bedroom, but also in public. What they both need from each other is the passionate satisfaction they give one another in the play-room, but also to open their arms to the pull of love, however hard that may be. Of course, Christian wouldn't be a macho man if he wasn't a bit hard to penetrate. So if you are looking for good alpha male romance books, you might find one.
---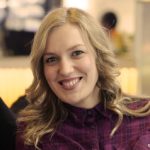 Alissa is an avid reader, blogger, and wannabe writer. (She's a much better cook than a writer actually). Alissa is married, has one human, one feline, and two canine kids. She always looks a mess and never meets a deadline.