Bio
Fantastic authoress Lisa Gardner was born in the year of 1956, in Oregon, United States of America. Lisa Gardner is a prominent and loved writer mostly of thriller novels, but also of romance books. Her romance works are credited towards her pseudonym Alicia Scott. As pertains to awards, Lisa Gardner was nominated for an Audie Award for Short Stories/Collections.
Education
Lisa Gardner was born and raised in Hillsboro, Oregon, where she graduated from Glencoe High School in the city. Her Bachelor's degree was acquired from the University of Pennsylvania. During the 1990s, Lisa Gardner was employed as a research analyst in Boston along with Mercer Management, which has since been renamed to Oliver Wyman.
---
Best Lisa Gardner Books
---
Research
Lisa Gardner has said that her extensive research during this portion of her life contributed greatly to her ability to write the thrillers that she is known for. Save the abovementioned, not much is known about the private life of Lisa Gardner, so we can now continue towards looking at what the best Lisa Gardner books actually are.
---
Famous Series
The Detective D. D. Warren series is definitely one of the best Lisa Gardner series and we think it is appropriate to start off today with it. The Detective D. D. Warren series consists of eleven books and a couple of tie-in novels, as well. The eleven books are as follows:
Alone
Hide
The Neighbor
Live to Tell
Love You More
Catch Me
Fear Nothing
Find Her
Look for Me
Never Tell
When You See Me
The Thrilling World of Murder
In the first and the best Lisa Gardner novel, Alone, we meet Bobby Dodge. Boddy has a great vantage point as is enabled by his sniper rifle's scope. In the lens, he can see a man, very much armed, who has barricaded and sealed his family and himself inside of his home. Tensions arise and one of the triggers – either that of Bobby or the man in his scope – is pulled and a life is forever lost.
Catherine Rose
Catherine Rose, on the other hand, remembers being alone underground as she was interred while still alive, a quarter of a century ago. Her spouse has now lost his life and she is being blamed by her father-in-law. What's worse is that her son is in a hospital as a result of inexplicable ailments that afflicted recently.
But, Catherine Rose and Bobby Dodge aren't the only ones alone. All by his lonesome also stalks a madman that is now fresh on the street. He did his time in the slammer, and now there is scarcely anything that can bound him and his terrible appetites.
A Web of Terror
In the subsequent entries of the best Lisa Gardner series, our protagonists are faced with murder after murder, with sadism after sadism, with gut-wrenching terror that is expertly blended with the ominous ambience that only Lisa Gardner can create.
Scars and wounds abound, as traumas proliferate, as the tension slowly comes to a climax, and the webbed mystery is illuminated. These are without a doubt that the Lisa Gardner DD Warren series has some of the best books by Lisa Gardner.
---
Can't Go Wrong
The Quincy & Rainie series is another great choice that you can't go wrong with when trying to pick a Lisa Gardner book. All of the books in the series herein can be regarded as the top Lisa Gardner books. The seven-book series is comprised of the following books:
The Perfect Husband
The Third Victim
The Next Accident
The Killing Hour
Gone
Say Goodbye
Right Behind You
House of Horrors
Jim Beckett was the man that Tess had dreamed of for the majority of her life. The two even married and all, as could possibly be conjectured from the exterior, was well. Then, two years following their nuptials, Tess had a hand in putting Jim in prison for the horribly gruesome murders of nearly a dozen girls. It was scarcely an easy thing to do, especially since the two had a child together, but Tess made her choice. Jim, however, even behind the bars promised that he would get his revenge.
Eventually, Jim is discovered to have successfully escaped from his maximum-security prison and Tess can guess what is going to happen next. However, she is not going to run away, but will stand and protect herself and her daughter. It is not a stretch to refer to these as the best Lisa Gardner books, to be honest.
The Tale Doesn't End Here
In the further installments, we follow the series' titular characters, namely Rainie and Quincy as cases begin piling up for the duo. Bakersville, Oregon is not safe from the dangers of the prowling murderers, either.
Slowly, the demons from the past begin encumbering and ensnaring our main characters. Pierce's daughter's death as a result of intoxication haunts him day in and day out, while Quincy's tale is an altogether gripping one. We can truly not recommend the Lisa Gardner Quincy Rainie series enough!
---
Breathtaking
The Lisa Gardner Tessa Leoni series is doubtlessly one of our absolute favorites from the amazing authoress. It is comprised of only three books, but as a compact story, it is breathtaking and a supreme treat of thrilling, uneasy, and entrancing storytelling. The three novels comprising it are:
Love You More, belonging also to the Detective D. D. Warren series
Touch & Go
Crash & Burn
Violence
Tessa Leoni, a state police trooper, shot and killed her husband, Brian Darby, on a moment's decision. Her claims are that she shot him in an act of self-defense and if her bruises and scars are any indication, she's being honest.
However, something that irks the detective, D. D. Warren, is where the six-year-old child of the couple actually is. Just like that, a murder investigation transforms into a missing person's case. Warren teams up with Bobby Dodge so as to get to the bottom of the case as questions begin piling up. Are they the best Lisa Gardner novels out there?
Bad Shape
Would a mother harm her own kid? Would a trooper shoot to kill her own spouse? Tessa Leoni's mental state is in shambles, to say the least. She wants to do just one thing and that is to get her daughter back and safe, but when everything and everyone seems to be against her, she is determined to not stop at anyone's behest. She is going to get her daughter back if it's the last thing she does.
Justin and Libby Denbe were thought to be living the perfect life. They had a fantastic teenage daughter, Ashlyn, their home was nothing short of astonishing, and their marriage was the source of other people's envy.
Abduction
However, if Tessa Leoni is being called in, then something is far from perfect. Tessa concludes that the family has been abducted, but how? Other than some confetti, there's nothing odd to note. There were no witnesses, no demands for money, and no one seemingly has any motive. So, where are the Denbes? Without a doubt one of the best Lisa Gardner books ever.
In Crash & Burn, our main character is Nicky Frank. Nicky survived a terrible car crash, but did not give up. She clawed and crawled, she weathered the furious, tempestuous storm of life and death, and she made it back in spite of her injuries, in spite of the pain.
The Most Important Thing
She has but a single thing on her mind and that is her child. A tale involving her husband telling the cops that she's not to be trusted, a tale of coincidences and accidents, and a tale that won't leave anyone with a still heart is what Lisa Gardner has in store for us here. Truly one of Lisa Gardner best sellers!
---
Amnesia
The Other Daughter is a 1999 novel from the talented mind of Lisa Gardner. Spanning a bit over four-hundred pages, this is a page-turner if there was ever one. It is consistently among the best-rated Lisa Gardner books and we can see why.
Melanie was just a nine-year-old when was discovered. She had been left in a hospital in Boston and she had no previous memory of what went on, of why she was where she was, and even of who she was. Her only words were that she was daddy's girl.
Adopted
After certainly an ordeal between the authorities, Melanie was put up for adoption, and a wealthy family were the ones that adopted her. Harper, the father, is a surgeon, Patricia, the mother, a pleasant and kind uncle named Jamie, and lovable, though disconcerting brother Brian, were the new members of Melanie Stokes' family.
Two decades into the future and Melanie was leading a genuinely happy and great life. Then, however, things took a turn for the worst. She started receiving bizarre notes talking about how she will get what's coming to her.
Visions of the Past
What's even more terrible is how her family started to feel like they were estranged or alienated from Melanie. Soon, seemingly out of the blue, Melanie begins having vision of her past and that past is a truly horrible one. A small digression will allow us to say that this is rightfully one of the best selling Lisa Gardner books.
Agent David Reese begins linking Melanie to a horrible, sadistic, and deplorable child-murderer of so many years ago, the same one that took the Stokes' four-year-old daughter Meagan's life.
Connection
However, how does Melanie connect to all of that? Could she have been planted specifically so as to manipulate the Stokes, to even manipulate Melanie, and then to have everything crash down? Agent Pierce Quincy soon joins the investigation, when the first murder victim's body is found, and it becomes manifest that time is of the essence.
Can Melanie Stokes remember the past completely and put an end to all that is happening? Can the Stokes finally get a resolution for the loss of their young daughter even after all these years? Why is everything happening just now? This is one of the best Lisa Gardner books and it is not up for debate.
---
We Are Not the Victims
The Survivors Club is a 2002 published novel from Lisa Gardner and we don't think you can make a list of the Lisa Gardner best books without including this terrific story. Our fondness shows for it and we hope to encourage our readers to pick it up as soon as possible.
Three women were subject to a horrible thing, but it was by their own cunning, will, and various other abilities that they survived. Following this, it has become public knowledge, it seems, that the three of them have the chance, the ways, and the motive to murder. Either they are giving the good old college try to get away with murder or someone else is doing their best to make sure that The Survivors Club becomes null and void.
Main Protagonists
Carol Rosen, Meg Pesaturo, and Jillian Hayes are the three members of the Survivors Club and they don't think of themselves as victims, but as survivors – hence the name of the group. They led the case that eventually caught and was supposed to sentence the man that altered their lives so.
However, just as his trials were set to start, outside of the courthouse, Eddie Como was shot and murdered. The three didn't hide their elation concerning their assailant's death, so that leads Sergeant Roan Griffin to believe that they had a hand in his murder. We hope that it is abundantly clear why we think that this is one of Lisa Gardner's best-selling books by now, but if it isn't, then we're happy to go on.
Survivors' Guilt or Plain Old Revenge?
Oddly enough, the professional killer that took Eddie's life was killed himself only a couple of blocks away. The killer, having no obvious motive, must have been paid off by someone, so Griffin surmises that the Survivors Club could possibly have orchestrated this.
Here it is that we are witness to the creative, tense, and thrilling storytelling of Lisa Gardner. The characters are all engaging, damaged, and a pleasure to read about even though the possibility that they killed someone still stands.
Topsy-Turvy
Griffin's job gets a lot harder when another woman is gruesomely attacked as well. The media, the politics, and the conspiratorial nature of the case, soon turns Griffin's life topsy-turvy. His suspicions are allayed, but then how can he stop someone that is in the shadows?
As for the Survivors Club, they, though immensely afraid, are sure that someone has come to finish the job they started, but they are more than happy to write that ending for them. Family Secrets series are a few other books that we are sure you will absolutely love. So do not hesitate and pick one of the best Lisa Gardner books.
---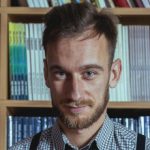 Robert is a science fiction and fantasy geek. (He is also the best looking Ereads writer!) Besides reading and writing, he enjoys sports, cosplay, and good food (don't we all?). Currently works as an accountant (would you believe that?)